How to Withdraw from BetVictor: How Long Does It Take in 2022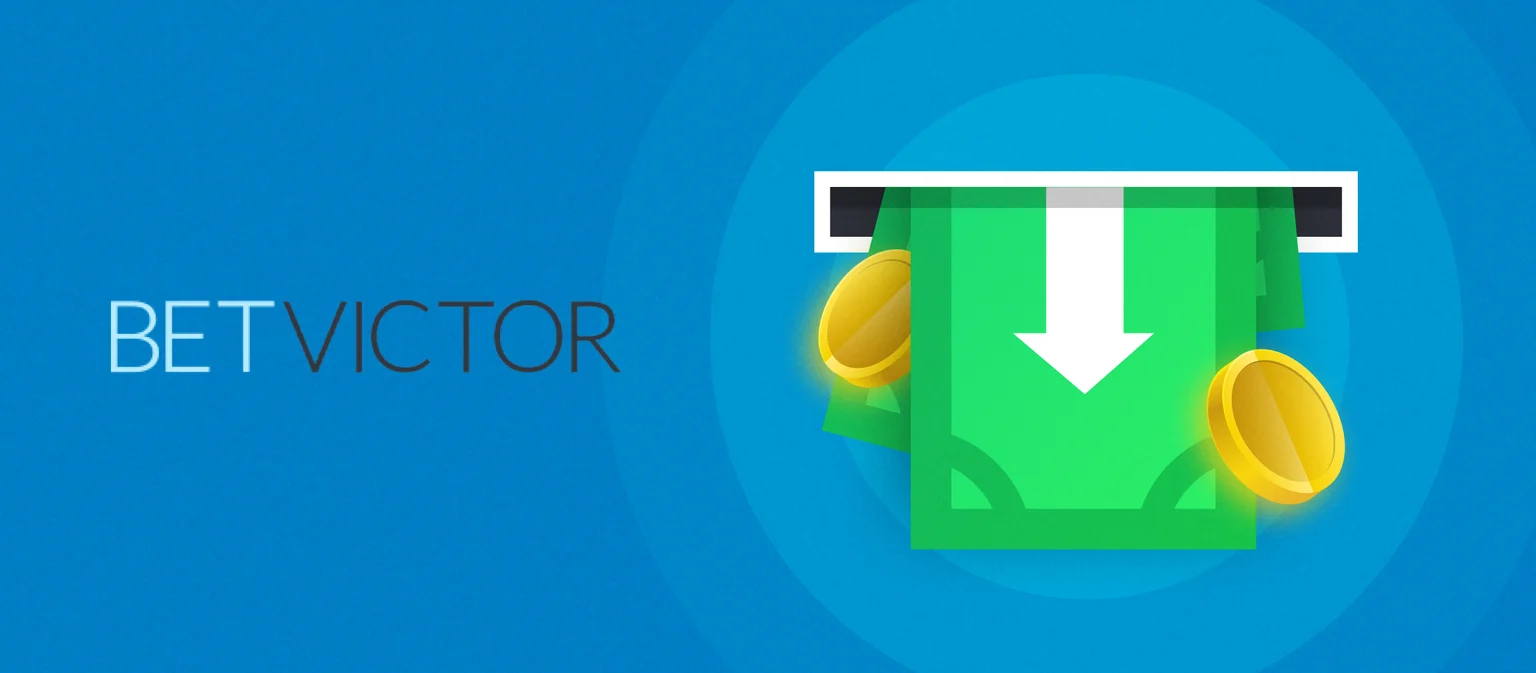 BetVictor Withdrawal methods
Established in 1946 Gibraltar-based BetVictor is one of Europe's leading online gaming companies but has focused on the UK market retaining headquarters in London. As you would expect from a bookmaker of their pedigree they have several payment methods available to make transferring your money to and from your gambling account as hassle free as possible. Withdrawal limits are high, up to £30,000 per transaction and the potential to be in your bank account in a matter of hours using Visa's Fast Funds service.
BetVictor Withdrawal Options and limits
Withdrawal Method




Fee

Processing time

Min limit

Max limit

Debit Card

(Visa)

Free

2 hours*

£10

£30,000

Debit Card

(Mastercard)

Free
2-5 days
£10
£30,000

Skrill

Free

1-3 days

£10

N/A

Neteller

Free

1-3 days

£10

N/A

PayPal

Free

24 hours

£10

£7000

Online Bank Transfer
Free

24 hours**

£10

N/A
*The withdrawal time is two hours or less if your bank has Fast Funds enabled.
** Bank Transfers are made same day if the request is made before 3pm
BetVictor Withdrawal Methods – Debit Card
Debit cards are probably the best payment method to use at BetVictor all things being equal, the vast majority of people have debit cards, and it is quick and simple to use the card to transfer money instantly and free of charge from your bank account. Withdrawals have no fee and have very high maximum limits. If you use a Visa debit card and your bank offers the Fast Pay service your money could be in your account in a matter of hours.
BetVictor Withdrawal Method – Neteller
Neteller for a long time dominated the E-Wallets used to make gambling transactions and they remain one of the market leaders. Using Neteller at BetVictor is hassle free, there is no fee, payments are made swiftly, possibly only pending for one day, and there is no maximum limit set by BetVictor.
BetVictor Withdrawal Method – Skrill
Skrill is the sister company of Neteller and both E-wallet solutions provide a quick, easy and secure way of transferring your money to BetVictor account. All transactions are free, there is a £10 minimum limit for deposits and withdrawals and BetVictor does not set a maximum amount that can be transferred.
BetVictor Withdrawal Method – PayPal
PayPal made its name as an online payment method due to its association with Ebay but in recent years it has been broadening its horizons and is increasingly used by the online gambling industry. Payments do not have any fee attached and the payout time is less than other E-Wallets making it one of the quicker ways to withdraw.
BetVictor Withdrawal Method – Bank Transfer
It is possible to request BetVictor transfer money directly from your gambling account into your UK bank account. Likely this will involve more ID checks than other methods and is usually used as a method of last resort if, for example, the debit card used to deposit has been stolen or if the E-Wallet used is now deactivated. Withdrawals by this method are virtually unlimited in terms of the maximum amount and do not have any fee attached.
How Long Does A BetVictor Withdrawal Take?
How long a withdrawal from BetVictor takes will depend on a few factors, the main one probably being which withdrawal method you have used. If you have used a debit card and your bank has enabled Visa "Fast Funds" then you could have the money in minutes, certainly the withdrawal time will be less than 2 hours. If however you have a bank not compatible with fast funds or you have used an E-Wallet it could take a number of days.
Step by Step Guide
How to do a BetVictor deposit
After logging in to your BetVictor account locate the large green deposit button as highlighted in red below.

Select which method you would like to deposit with from those listed. After you have chosen enter any required details and finalise your deposit with an amount and by pressing the Deposit button (highlighted in red).
(Please note it is not possible to use Credit Cards and deposit methods at BetVictor, or any UK online gambling site.)
How to do a BetVictor Withdrawal
In order to withdraw funds after logging in to your account locate the account button as highlighted in the red box in the image below

Next go to the withdraw section and select withdraw

Finally select how you would like to withdraw funds as well as the amount you would like to withdraw and finalise your withdrawal.
Frequently Asked Questions
How can I view my withdrawal history?
To view your withdrawal history at BetVictor you need to be logged into your account and then locate your account using the small silhouette in the top right corner. Then click on my transactions. This allows you to see both incoming and outgoing transactions independently as well as set a time filter allowing you to view various ranges of time anywhere from the last 7 days up to lifetime.
What are the minimum deposit and withdrawal amounts?
The minimum deposit amount as BetVictor is just £5 from debit cards, and all the E-Wallets, Neteller, Skrill and PayPal as well. The minimum withdrawal amount by all methods is slightly higher at £10 for each.
How can I cancel a withdrawal?
It is not possible to cancel a withdrawal once it has been submitted and is pending in the BetVictor system. This is true of all UK online bookmakers who are licenced.
I am having problems with my withdrawal, what can I do?
If you are having problems with a withdrawal it is possible that you have not met one or more of the payout rules. The best course of action is to contact the BetVictor customer support team and explain what has happened to date, they will check your account, let you know what you have to do or if there is nothing to be done at your end they will locate the problem and fix it at their end. It is best to contact them only after the advised payout time has been passed, but do contact them then or you may be waiting longer than is necessary.
Yes, PayPal is accepted at BetVictor for both deposits and withdrawals, the minimum amount to put in is £5 and the minimum withdrawal amount is slightly higher at £10. All transactions are always free.