BetVictor app - How to download on iOS and android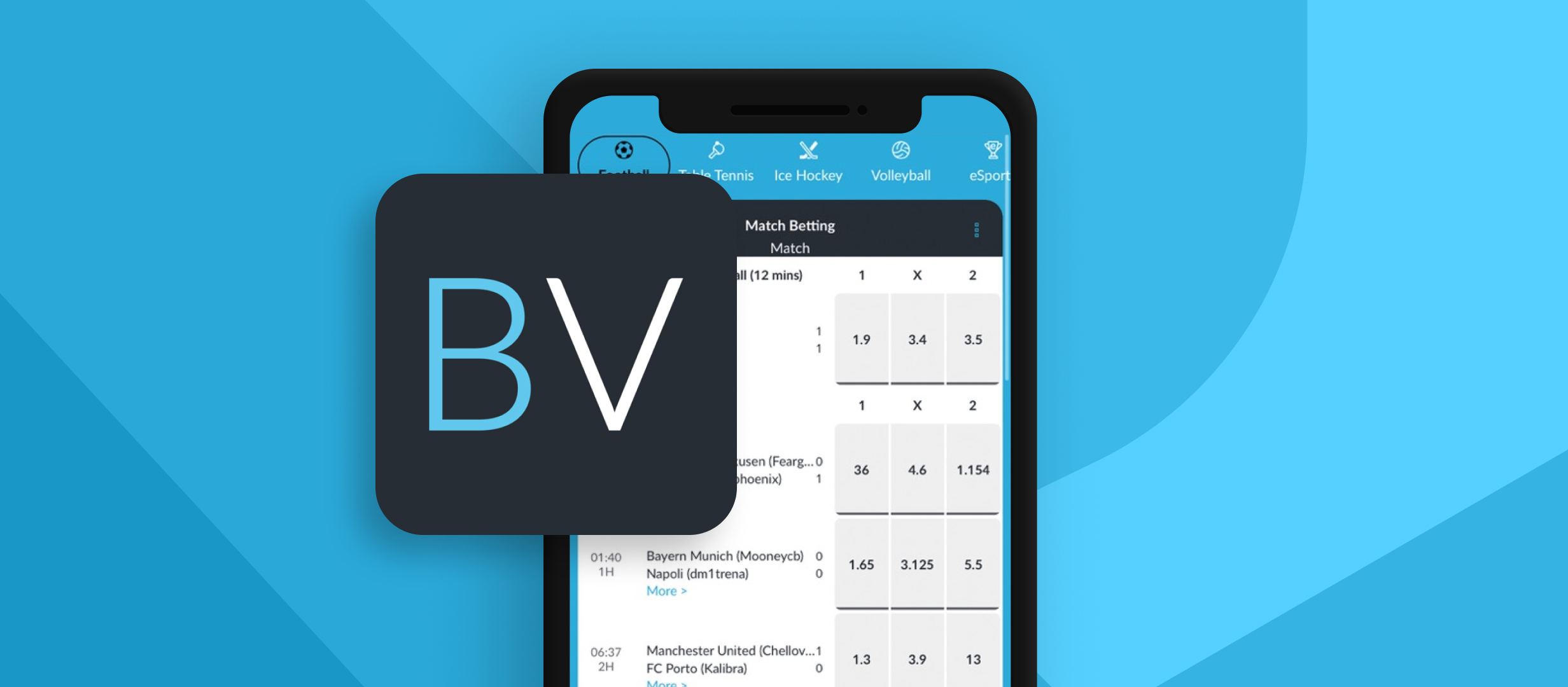 Mobile betting is now more popular than ever. Thanks to recent technological advancements, major bookmakers can offer modern, stylish and user-friendly betting apps that allow customers to place bets when they want, where they want and on what they want. The latest apps available to use on mobile phones and tablet devices are quick enough to keep up with the ever-changing world of professional sports and betting.
BetVictor is one of the biggest betting brands in the UK, so they are more than aware that due to the technological progress they are somehow obliged to offer their clients an excellent betting platform as well as a flawless mobile app and site. In this article, we will be taking an in-depth look at the BetVictor app and a short look at the mobile site, which is available for both Android and iOS users. Those who are more accustomed to placing their stake money down in betting shops on the high street or from the comfort of their home computer needn't worry either. This article aims to prove just how user-friendly the BetVictor app is. We explain all important aspects of the mobile app, including how to download, login, place a bet and contact customer services.
In this article, we will be taking an in-depth look at the BetVictor android app , which is available for both Android and iOS users. Those who are more accustomed to placing their stake money down in betting shops on the high street or from the comfort of their home computer needn't worry either. This article aims to prove just how user-friendly the BetVictor app is. We explain all important aspects of the mobile app, including how to download, login, place a bet and contact customer services.
The BetVictor mobile app and mobile site are completely identical when it comes to aesthetic, layout and overall features. The big difference comes when you compare apps and mobile sites as a whole. Mobile apps offer the ability to send you notifications as well as increased personalisation and finally a smoother user experience. Overall the app is better than the mobile site simply for the increased useability and improved user experience however the mobile site is also perfectly good for users who don't wish to install the app.
BetVictor Android App: How to download
BetVictor's mobile app has a stylish and user-friendly design and can be easily downloaded straight from the BetVictor main website. In order to download the app, you can click on this button:
If you are an Android user and want to download the BetVictor android app on your smartphone, you need to do the following steps:
Open your Goole Play app;
Type BetVictor in the search bar;
Click "Download".
Please note that you need to check your phone's security settings and make sure that the 'Unkown Sources' option is ticked on. You can find these settings in Settings -  Security -  Unknown Sources - Allow.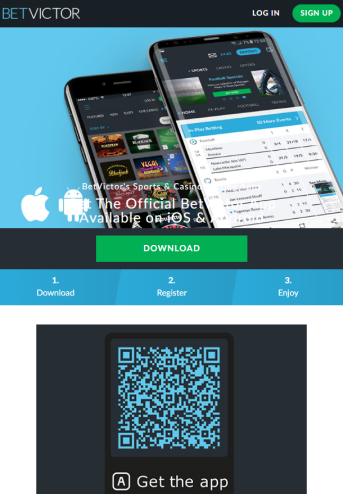 How to download the BetVictor iOS app
Let's start at the very beginning – how to download the BetVictor mobile app to your device. If you have a compatible mobile or tablet you will find this to be a simple process that takes less than a minute.
The download and install must be completed only once on each device, which is a real time-saver, although you may have to accept updates when available to ensure you are running the latest and best version of the app. The app can be downloaded to iOS or Android devices. The download process differs slightly due to an ongoing issue between the gambling industry and Google. Both apps are the same and can be downloaded and installed just as easy.
Follow our step-by-step guide below:
Open your App Store;
Type BetVictor into the search bar;
Locate the sportsbook app and click Get;
The BetVictor app will download and install automatically;
Your app is ready to use. Simply log in and start betting.

BetVictor login
The BetVictor mobile app is definitely one of the best on the market, as you can find everything you need straight from the main page. The 'Login' and 'Join' buttons are located at the top of your screen, and once you are logged in you can access several other functions, such as deposits/withdrawals, live chat, bet slips, etc.
It's now time to log in to your BetVictor app and start betting. This is a quick process that allows you to get on with the important business of placing your sports bets. If you have already had a registered account with BetVictor, click the login link at the top right of the homepage. If you aren't already registered, you can do so in less than a minute and will even bag a welcome bonus.
Click any link to the BetVictor site on this page;
Access the join now button;
Add your details, including name, postcode, and date of birth;
Create a unique username and password;
Provide your William Hill promo code if required;
Make a qualifying deposit and bet;
Your welcome bonus will be added to your account.
On completing these steps, you should now click the login button and enter your unique username and password. This will grant you access to the app and you can begin to browse the many exciting sports betting markets.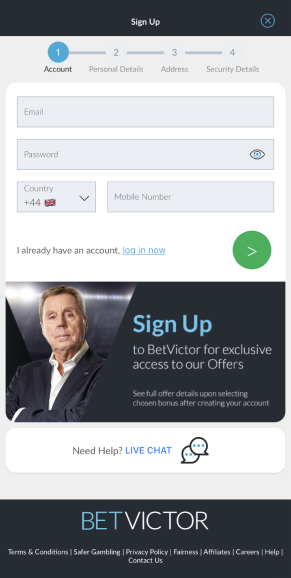 BetVictor Deposits
The next step from here should be to make a deposit. Click the deposit link to add funds to your account and choose the payment method that best suits your needs. You can add funds using a debit card or you can take advantage of one of the many new Ewallet options. Each of the methods offered is fast, giving you instant access to your funds to bet with, and are completely safe.
It's more than easy to add funds into your BetVictor account through the Android app as you just need to click on the big blue 'Deposit' button, enter the amount and you're ready to go. You can also make a quick deposit once you have created a bet slip, by simply entering the stake and inserting your card security number.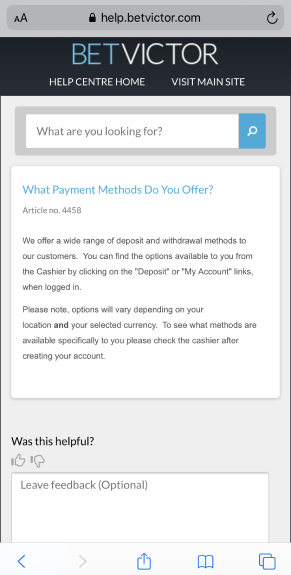 Enter the amount you want to deposit to your account and click confirm. If using your debit card, you'll be asked for the three-digit code on the back. If there are no further security measures requested by your bank, the funds will be added to your balance and be ready to bet with.
BetVictor Sports
There is a wide range of sports to bet on at BetVictor. All the popular options are available, including football, horse racing, greyhounds, tennis, and cricket. There is also a healthy presence of niche markets to catch your eyes, such as politics, reality TV and awards. If you have an opinion on the outcome of an event you can be sure BetVictor will be running a book and accepting bets on it.
The homepage of the mobile app has quick links to the top sports fixtures of the day, such as Premier League football and the next three horse races due off. This is great for punters in a rush. Login to your BetVictor mobile app and click the favourite in the next race due off. It's as simple as that. If you have a bit more time to browse the app and seek out the betting value, you'll find the sports easy to locate.
Click the menu at the bottom of the app and select A-Z sports. You'll find everything you need to place a bet here. After finding your sport, click it to open a list of fixtures then select the one you want to bet on. You'll be presented with a list of available betting markets. Click the price of the selection you want to back to add it to your bet slip.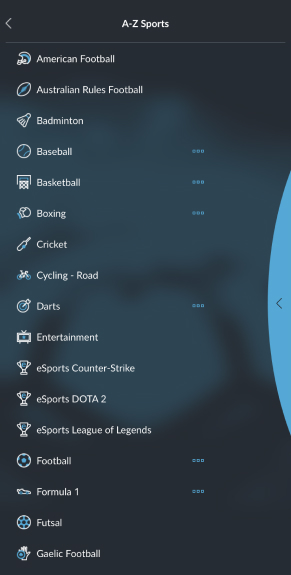 BetVictor Mobile Bonuses
Welcome bonus
The BetVictor welcome bonus is £30 worth of bonuses after depositing and betting £5. With this offer you are able to receive 2x£10 free sporting bets as well as £10 worth of spins on slots. This promotion is something you have to opt in to access either before making your account or up to 7 days after the creation of  your account/ This promotion also requires you to deposit with a debit card and place a qualifying bet.
Existing User bonuses
BetVictor has a variety of bonuses for both sportsbook and casino betting. There is a huge amount of bonuses for you to work with from loyalty bonuses to free bets on sporting events! No matter what you are looking for, a bonus is available on Betvictor.
Terms and conditions vary majorly between each offer and checking them is important. As well as this bonuses need to be opted in to BetVictor so make sure you have opted into any bonuses.
BetVictor Stake
You should now see a valid sportsbook selection in your bet slip. You can add more picks to create a multiple or stick to one and back it as a single. It's now time to set your stake. Input the amount you want to bet in GBP or your preferred currency. You'll see your potential winnings advertised. If you are happy with the bet, stake, and winnings, click to confirm the bet. Your bet will now be live and can't be cancelled at this stage.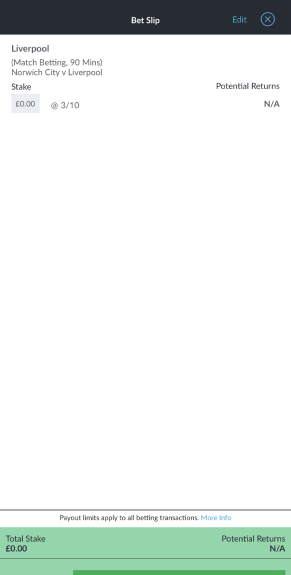 App Key features
Cash-Out
Cash out is a feature which allows players to end a wager or bet before the event that they have bet on has finished naturally. This allows you to pull out all of or part of your bet and lock in a profit before the event has finished giving you slightly lower risk betting.
In exchange for the lower risk you are however subject to a slightly decreased return on your bet making this a lower risk lower  reward style of betting. As well as the ability to lock in some profit you are also able to mitigate some of your losses. If an event is in a position where you believe a loss is all but guaranteed you are able to pull out some of your bet and take a very minor profit which helps to offset some of the loss.
In-play betting
In play betting is a feature which allows you to place a wager on events after they have started. This allows you to bet as the game goes on and decide how you want to bet or who you want to bed on as the event goes on. In play betting is typically seen as the most exciting form of betting due to the constantly changing nature and unpredictability of live events. To go with the constantly changing nature of the game the odds available for you to bet on also update making what could be a less than ideal bet become the ideal bet for you.
Bet Builder
The Betvictor Bet Builder allows you to build football bets based on Match result, Whether both teams will or won't score and the total team goals for either team. Depending on your predictions the odds available for you will change and this will be your custom built bet. This is then available for you to place a wager on and wait for the match to start and play out!
Live Streaming
Live streaming is a feature which allows you to view either a live feed or animation of whichever event you would like to watch! Although viewing live feeds requires you to have deposited the animations and statistics are available to all users! This feature allows you to view game events at the same time as you wish to bet on them making an excellent gambling experience.
Customer Service
In order to get in touch with BetVictor support team via the Android app, you just need to click on the '?' symbol at the bottom of your phone screen. By doing that, you will be able to start a Live Chat with an operator or just sending them a message and the team will get back to you as soon as possible. The live chat feature is definitely the quickest way to sort out a problem, so if it's something urgent you should choose this option. You can also check out the 'Contact Us' page that has several methods available to contact the BetVictor operators.
The BetVictor mobile app has been kept as simple and easy to use as possible. This ensures you won't have much cause to contact the customer services team. If you do ever require their assistance, however, they are easy to get in touch with. The live chat feature ranks as the quickest method of getting your point across. Simply click the link on any page and type your message into the conversation box. A member of staff will reply through the same channel as soon as possible.
Frequently Asked Questions