Parimatch Mobile App – review of betting app for iOS & Android (2022)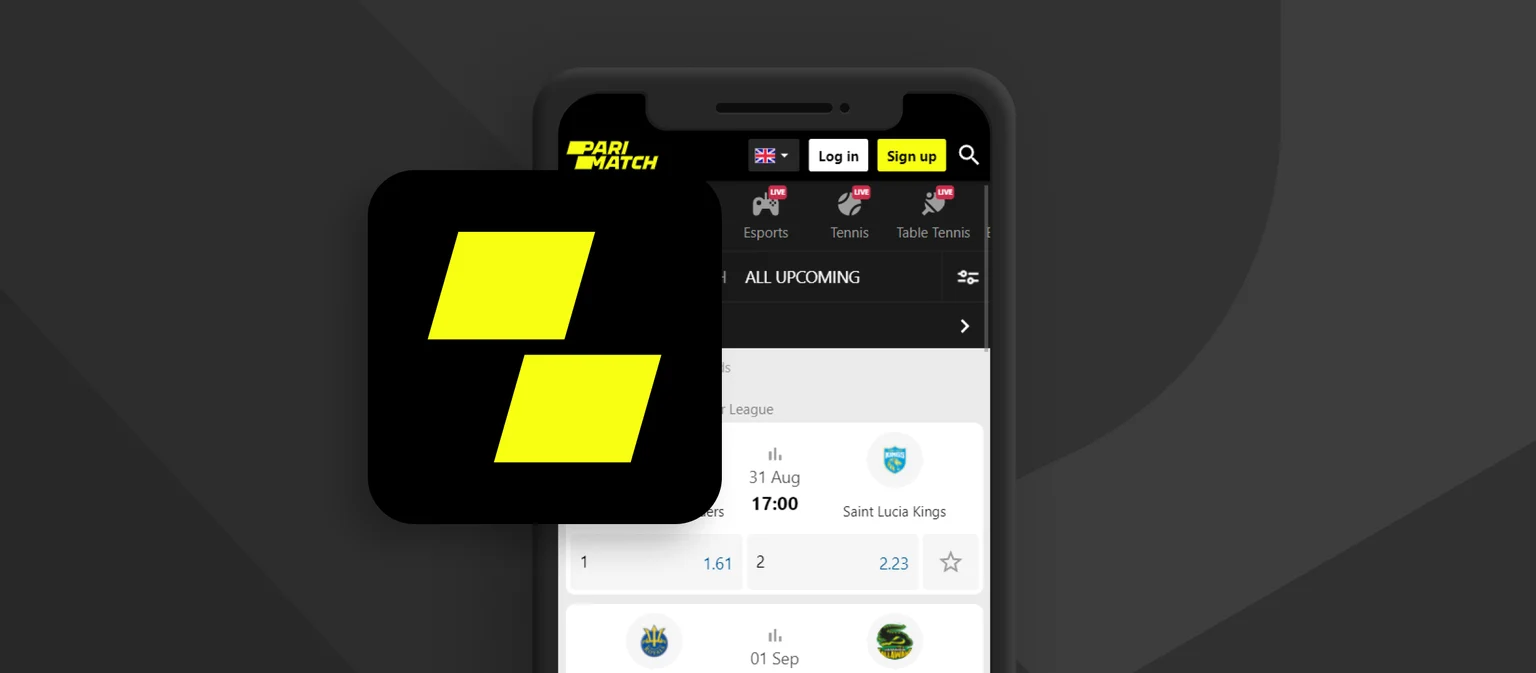 Mobile Betting
The Parimatch app hosts a large number of features accessible from the homescreen. Instantly memorable the black and yellow colour scheme makes this flamboyant app stand out. It is sure to provide you with an easy and intuitive experience with little to no difficulty navigating around.
The Parimatch mobile site offers an almost identical experience to the mobile app. Although there are a few dissimilarities in regards to the colour shades and design on the mobile site the features, user interface and overall useability are identical between the app and mobile site.
Mobile App overview 
The UK mobile app opens up to a quickly changing slideshow of images, each one describing a different promotion, bonus, or safer gambling message. From here the site transitions into a small swipeable bar featuring a list of sports and types of betting. From "In Play" betting to pre match football, horse racing, MMA, or even the Parimatch bet builder this small bar gives you quick and easy access to many key sections of the Parimatch mobile app.
Moving on from this is the "Horse racing bet boosts" showing you any horse racing related boosted odds, in a prime location for you to see and bet on.
Next along is all of the upcoming sporting events which are events taking place on the same day. Moving down are the football bet boosts functioning identically to the horse bet boosts, again with all the available boosted odds offered to you.
After that is the "In Play" betting section which gives you the option to bet on any and all of the current live sporting events. Finally there is the sportsbook section which shows all of the events that are up and coming in the next couple of days. 
The bottom bar of the page has 5 individual sections each one being a quick link to a section of the app. Starting with the menu this opens up into a small sidebar giving you access to an A-Z list of sports as well as your account settings and offers page. The open bets section allows you to view all of your open bets which you are waiting to settle one way or another!  The betslip is the area which allows you to place your bets and any selections which you have made but not yet placed will reside here. The cash out feature allows you to exit early from a bet and is available to you near the end of the bottom bar. The final section of the bottom bar gives you a direct link to the roulette section and the Casino area of the Parimatch app.
Why the Mobile App is better than the Mobile version
The Parimatch mobile app is considerably better than the mobile site for a variety of reasons. One of the main reasons is that the app has direct access to your mobile device which allows the app to send you notifications as events happen and is often considerably quicker than the website equivalent. As well as this there is increased personalisation and options for you to edit on the Parimatch mobile app as opposed to the mobile site which has more static, non personalised features.
Mobile bonus offers:
1) Welcome bonus:
The welcome bonuses which you can choose from are a free £30 bet after you place a £5 bet on anything you want or £40 of free bets after placing a £10 bet on Esports! These welcome bonuses are available to you as long as you bet within 14 days of opening your account. There are other requirements such as minimum odds being Evens (2) or higher. To have these offers credited to your account all you have to do is meet the qualifying requirements for the bet. If you want to view the finer details of the T&Cs then go to the promotions section at the top of the homepage and find the offers which are headed "new customers"
2) Existing user bonuses:
There are a variety of promotions and bonuses available on the Parimatch app. The promotions section of the app is easily accessible from the "Promotions" quick link which is at the top of the page. Some offers include a regular £2 in free bets after 3x £5 horse racing bets and a free £5 In play bet if you place a £10 single on any English premier league event. For all offers you must "opt in" first to be eligible.
How to download mobile app?
Instructions for android users:
Search for "Parimatch" on the Google play store by using the search feature.

Locate the Parimatch sports betting app and tap on the logo to open the expanded view of the app

Once opened up press the large green install button highlighted in red below.


Instructions for iOS users:
Search for Parimatch on the app store by using the search bar.

Press get and enter your password or thumbprint to fill in your details and wait a short moment for your app to install.
App Key features:
Cash-Out
Cash out is a feature of the Parimatch app which allows you to pull out all of or part of a bet before the event has run its course. It makes it possible to secure a profit or minimise a loss depending on the current state of the game when you choose to cash out. Remember though that with lower risk comes a lower reward and by cashing out early you will receive a smaller amount of winnings compared to letting it ride. It is also possible for you to minimise your losses by cashing out early an event where you believe there is ultimately no way for you to win.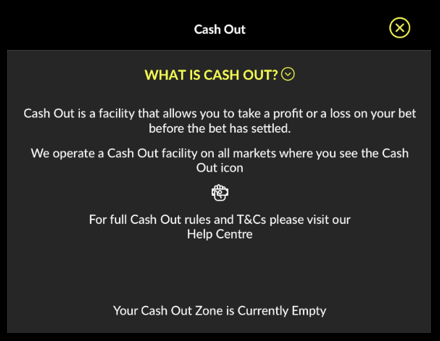 Live betting in-play
Live betting or "In Play" betting is a feature which allows you to bet on an event as it is unfolding in front of you. Arguably by watching a game take place and seeing how it is going can allow you to make a more educated decision on what you would like to place your wager on. Obviously as the game is taking place a lot can change quickly minute to minute and the odds you are betting on also update live in front of you to reflect this. Advantages of this are that it means that odds that at one point may have been terrible can quickly alter and over react, making a good value bet appear.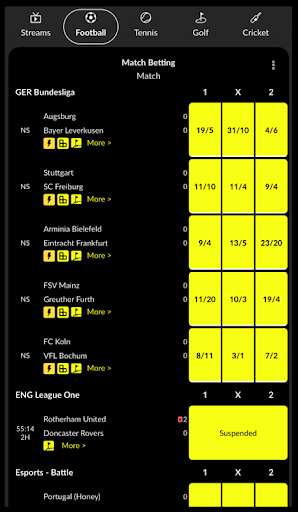 Multi-bet Accumulator
Multi-bets and accumulator bets are two different types of bet. An accumulator works by combining multiple bets on separate events into one bet, only winning if ALL individual bet selections win. Due to the increasing difficulty of having multiple bets come in the odds are multiplied also, leading to a higher risk / higher reward type of bet. Alternatively a multibet works in an opposite way. For example a bet such as Horse A and B to win is available. As long as one of the two events comes through positively you will receive a payout. However due to the increased chance of a win for you the overall odds are decreased meaning a smaller payout.
Live streaming
Live streaming is where you can watch live TV pictures, or where they are not available an animation of an event currently taking place. In addition to just the pictures the Parimatch app provides statistics and a commentary of any event being broadcasted. This allows you to receive all relevant info for the event that you would like to bet on and helps you to be able to make informed decisions. This feature combined with "Cash out" and "In play" betting helps lead to a brilliant and fun betting experience!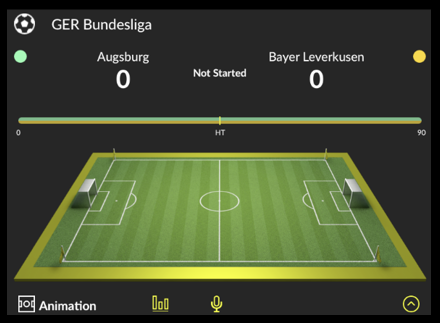 Frequently Asked Questions
On which devices are the app available?
The app is available on both android and apple devices and it is simple and free download from your devices dedicated app store.
How do you withdraw money from the app?
To withdraw money from the app, the first thing to do is enter the account options (accessible from the menu along the bottom bar) or alternatively you can tap the account icon in the top right corner. Then select the "withdraw" button and select your withdrawal method from Debit card or Paypal. Finally enter the amount you would like to withdraw and confirm.
What are the Payment methods?
Unfortunately Parimatch has quite a limited number of deposit methods with only Paypal and the debit cards Visa, Maestro and Mastercard being options. However even with these limited options they are all very popular and well known meaning you are almost certain to have access to at least one of these methods.
To deposit, enter the deposit menu in the top right corner of the app which is highlighted in a yellow box. Then select your preferred deposit method out of Debit card and Paypa,l enter the amount you wish to deposit and confirm.
How do you sign in to a mobile app?
To sign in to the Parimatch mobile app simply open the app itself and press "LOG IN" which is located in the upper right corner of the app. From here enter your account details and press sign in. The app will then open itself up with you already signed in to your account.