How to Withdraw from Parimatch: How Long Does It Take in 2022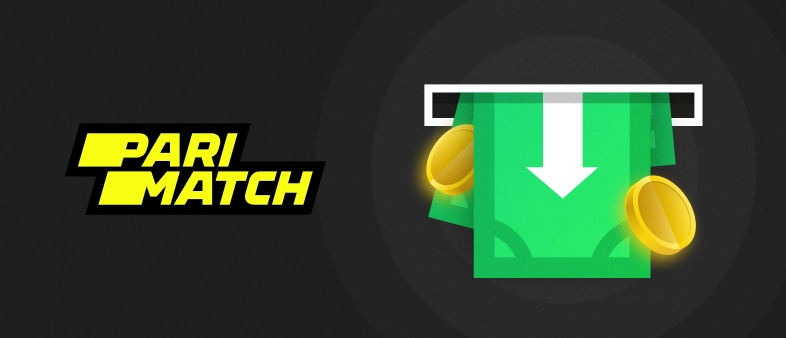 Parimatch Withdrawal methods 
Parimatch are a new entrant to the UK online gambling industry and already establishing a reputation for quality. They have a first class website but if truth be told a quite small range of deposit methods for you to use to transfer funds, especially for an operator of their quality. 
(Note you can not use a credit card to deposit with due to UK regulations)
Parimatch Withdrawal Options and limits
Withdrawal Method




Fee

Processing time

Min limit

Max limit

Debit Card

(Visa)

Free

Up to 2 hours*

£5

N/A

Debit Card

(Mastercard)

Free

3 - 5 days

£5

N/A

PayPal

Free

1 - 3 days

£5

N/A

Online Bank Transfer
Free

3 - 5 days

£5

N/A
*If your bank uses the "Fast funds system
Parimatch Withdrawal Methods – Debit Card
Withdrawing to a VISA debit card can take as little as 5 minutes to arrive in your account if your bank is part of the "Fast Funds" system. Unfortunately though, UK customers depositing with Mastercards issued by non UK Banks (such as Santander and Metro Bank,  and also Bank of Scotland, Newcastle Building Society and Clydesdale Bank) will also be unable to withdraw back to these cards. These customers will need to use an alternative method such as BACS/bank transfer to withdraw funds. This is due to restrictions imposed by the card suppliers.
Parimatch Withdrawal Method – PayPal
PayPal is the only E-Wallet available for UK players to use at Parimatch, neither Neteller or Skrill are currently accepted. PayPal is known as "the safer, simpler, smarter way to pay". As anyone who has an Ebay account knows signing up for a PayPal account is quick and easy if you do. Deposits into Parimatch are free and credited instantly.
Parimatch Withdrawal Method – Bank Transfer
If there is a reason you can not or you do not want to withdraw directly back to either the debit card you deposited with or PayPal then it is possible to contact the Parimatch customer services team and discuss this with them, and they will look into arranging for your funds to be withdrawn by direct Bank Transfer. If this is a normal withdrawal it will be free and take around 3 days for the money to arrive in your bank account.
How Long Does A Parimatch Withdrawal Take?
A withdrawal from Parimatch can take as little as 5 minutes to be cleared into your bank account or take as long as 5 days, depending on what payment method you use to transfer the money, when you make the withdrawal request, how much it is for, etc, etc. The time taken will vary from person to person and day to day, but it should never take much longer than a few days.
Step by Step Guide
How to make a Parimatch Deposit
To make a Parimatch deposit first make sure that you are logged into your account and then you will see a large yellow "DEPOSIT" button in the top right of your screen. Click on this.


You will then be presented with a screen showing the withdrawal options available to you, debit card being the default method. On this page you can see:

A) The card which will be used to deposit funds from. If you have used a debit card before the details will be saved meaning you only have to type everything in once, the following times you just select the card you wish to use from the drop down list.
B) Enter the three digit scrutiny "CVC" code from the back of your card
C) Enter the amount of money you wish to deposit


 Finally click on the green "DEPOSIT" button, and funds should be transferred instantly.

You will notice that there is also the option of using PayPal to deposit, and if you select this tab instead the following screen will appear.


Here you must make sure that the Email address you have registered at Patimatch with is also recognised at PayPal as belonging to you. Provided that it is you simple enter :

A) The amount you wish to deposit

Then the orange "Pay with PayPal" button. This will transport you to the PayPal website and a few more details confirming the deposit with them will see the money in your account straight away.

How to make a Parimatch Withdrawal

Make sure that you are logged into Parimatch and then go to the profile icon to view your account details.

Then you will have the option to click on the "Withdraw" tab.


Once you are on this page you can

A) Select which method you wish to withdraw by
B) Confirm your account details of this method. They will be pre inputted for you, but in the case of you having deposited before with multiple debit cards you can select the one you want.
C) Enter the amount that you wish to withdraw, which can be anything from £5 up to your current cash balance.

Finally when you are happy with everything click on the large green "WITHDRAW" button and your money will be transferred to you shortly. The payout time will probably be a day or two unless you use a Visa debit card with Fast Funds. 

Frequently Asked Questions

How to view my withdrawal history?

To view your withdrawal history at Parimatch you must firstly be logged in and then you need to click on the profile logo in the top right of the screen, in order to see your account details. From this page you can select to view "Banking History«

On the Banking History page you can see all of your deposits and withdrawals made into and from Parimatch.

What are the minimum deposit and withdrawal amounts?

The minimum deposit amount at Parimatch is the same no matter which method you use and that is £5. It is the same when you come to withdraw, no matter which method you use the lower limit is £5 if you want to withdraw (unless you wish to close your account). There is no maximum limit on deposits and withdrawals set by Parimatch.

How can I cancel a withdrawal?

It is standard across all UK licenced bookmakers that it's not possible to cancel a withdrawal once it has been submitted.

I am having problems with my withdrawal, what can I do?

If you are having any problems with your withdrawal, perhaps it has been pending for a while and the withdrawal time is longer than expected, then contacting the Parimatch customer service department to explain you are waiting is the first thing you should do. The live chat is available 24/7 but for more complex issues you may be better off contacting them in normal working hours. They will either be able to fix the problem for you there and then, or they will be able to tell you what the problem is, perhaps you have not met all the payout rules, and what you need to do.

Yes PayPal is the only E-Wallet accepted by Parimatch, you can deposit as little as £5 to get started and it will be credited instantly and there is no fee to transfer money.