Cryptocurrency freedom is about to end!
About the expert
Beyza Orazova is the Head of Dimoco iGaming sales. Whilst she was a student she began her career working in an online casino support team. Now she is the head of iGaming sales in the billing company. She places small bets on football, only ever gambling responsibly.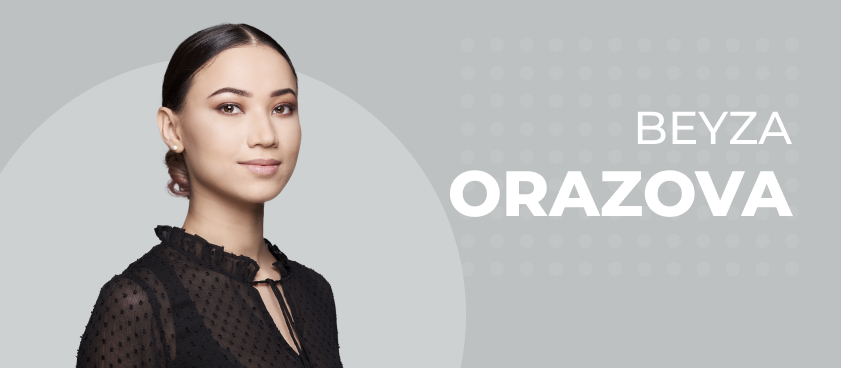 From Turkmenistan to the USA, to Romania, then to Austria. This is the life journey of Beyza Orazova which has led her to where she is now. Her current position sees her selling payment solutions for gambling companies to the largest European mobile operators. In this interesting interview you will find out about the mobile payments market, how this varies between different countries, and how there are different mindsets.
European Mobile gambling payments
What is the sphere of work your company operates in?
Dimoco is concerned with providing mobile payment systems. We develop this product instead of the mobile operators we work with. They don't want to be actively involved with many different clients. That's why they have API that connects directly to our system instead. We are currently working in 28 European countries.
What connects your company to bookmakers and casino?
We initially worked in streaming, and small transactions were our main target. For example buying video games in online shops, it was things like that. The amount of money we processed was usually from 2 to 10 euros. From there it naturally turned to gambling.
Firstly, this is a very popular industry and it is well developed in Europe. The number of customers is growing all the time. Secondly, there was no payment system of this kind in Europe. We are innovators and have a unique offering so there was no one but us who would cover so many countries.
Companies like ours are developed in England, but in April 2020 there was a ban on bets placed with money of unconfirmed origins. That made it very hard to work with such payment methods in the UK.
We have plans for developing in other countries though. For example we've been actively working with Sweden, and we want to start our service in Germany, although I have to admit that it is a very difficult market. They request a lot, so we need to thoroughly prepare our product for this country. We also work in Scandinavian countries such as Denmark and Sweden.
What gambling companies do you work with?
Unfortunately, all the bookmakers have some kind of a paranoia when it comes to using their name. They demand approving every logo and every reference in a presentation. Client confidentiality means I just can't answer this question I am afraid.
What is the reason gambling firms work via third party operators?
There is an important point in how mobile payment systems in Europe work. There is a system of compulsory monthly payments that allows to manage the money even if you don't have it on the account at a particular moment.
For example, you play in a casino on January, 12th and make a deposit of 200 euros. Then at the end of the month, when you payout your debt, you add these 200 euros. So, you spend money retrospectively. That's why launching this system is questionable in some countries. Exactly because of the credit issue.
What is unique in your offering?
The best example to give may be if we go back to the early 2000s. Do you remember that mobile operators' customers could install a "cool ringtone"? As the technology was developing many services we take for granted now did not then exist. It was then that a company like ours appeared.
We told the mobile operators that if they considered the current system difficult and tiresome, they could join us. We would sell them payment services, and they would get their commission percentage as we would get ours. A bettor doesn't have to register or add their credit card data – all the necessary information is taken from the mobile operators data base. We do all the hard jobs instead of them – they only need to collect money at the end of each month.
Can you reveal some data, how much is the profit of your company from gambling?
This deposit method appeared in the gambling industry about two years ago. The bettors haven't got used to this payment method yet and it is still in its infancy. I can only say so far that the profit was increasing 60-67% monthly for the first year. We're growing fast still.
Total gambling transaction volume was 12 million euros last year.
What metrics differentiate payment systems between each other? It's clear that one would be commission, what else?
A big one is the so called "user journey". For example, there is a very popular wallet Neteller. To make a deposit, using Neteller, you need to log in, make a deposit, go to bookmaker's website again, make another deposit, submit the codes etc. It all takes at least one minute. The same process takes 27 seconds in our system. This speed is one of our main advantages.
Besides, users are visual types of people. If they see something changing on the screen during making a deposit, they can get scared and just leave. For example, the website is green-colored and a white screen appearing during a deposit process it can set alarm bells ringing.
You can play with iFrame (which is a tag allowing to show another tag in an html document) turning it to your favor. Instead of opening a separate payment page, you can just implement a payment block on the website.
Or there is our option which means that even if a bettor comes straight to us to make a transaction he opens a bookmaker's page and sees that it is designed in totally the same way as the bookmaker's website: the same logos, fonts, and colors. This is what makes them trust in the process.
Is the design done on your side or on the gambling sites?
Of course, it should be on the gambling sites, but we make it instead of them due to European sluggishness.
Everything in Europe is based on Morals
How does the government influence your company's work?
I can say that there is no one there to make you obey the law in Europe, but if you break the law just once you'll regret it. Every time we enter a new country or try to start negotiations in a new country, we double check all the contentious points with gambling regulators, our lawyers, tell everybody about the customers, and simply wait for approval after that.
We don't want to repeat the experience of the German company Wirecard, who also used to work with bookmakers. There was a huge scandal last year, because the company was accused of money laundering. As a result 800 employees lost their jobs, as far as I know the founders of the company are on the run if I remember correctly. The company's market value was 24Bn Euros. We still see the consequences of that scandal, it affected all financial transactions markets.
So, the regulators have good tools which allow them to detect such violations?
Sure, very good tools. For example, we have a financial organization license in Austria. According to its terms every regulator can demand a report from us on every transaction. If one of our clients is involved in fraud, they may demand all the information about them from us.
Do you need to connect with any inter State information sharing?
Only to the Anti-Money Laundering system. This is an obligatory thing.
There is a big problem for legal bookmakers – offshore bookmakers. Is it possible to break the system of illegal transactions in the future?
I don't think it will be possible. The same story we can see in Norway now. There is the only one company called Norsk Tipping working on the gambling market there. It is a monopoly.
They've been blocking all payment systems since 2019. They used to switch them off without warning, European bookmakers were panicked.
The European bookmakers started looking for ways to avoid losing the customers in Norway, because they appreciated them because of two reasons. The first reason is that the Norwegians are on average, high value players. The second reason is that the bookmakers don't pay for a Norwegian license. We got a lot of questions on whether or not will we be able to work in Norway. Every bookmaker wrote to us asking about the country.
And what did you do?
Of course, we denied working there. The risk is too high. It's not worth it for us. I know that some small same day payment systems started to appear there. So, there's always a way. Yes, they're under pressure now, but still there are a lot of them. You can never completely fight the illegal industry.
I can tell you a fitting story. In Russia, everybody does business which is based upon concrete facts. In Europe, almost everything is based upon human and corporate morality. For example, I live in Austria. There are a lot of hills and woods out there. Everyone goes hiking there and once we encountered a house on a hill. There were no hosts, but there was a barrel full of cold water and 30 bottles of beer. There was an advert which said; "One bottle costs three euro". And there was a box to put money in close to the advert. So, everything depended on your conscience: you take a bottle and put the money into the box. The system works everywhere here. The European business itself bet on your morality.
But if they catch you cheating just once…
Right. You'll have a lot of problems.
What's the situation with the cryptocurrency now? Do you have to officially register every transaction, like you do with a bank wire?
I've been trying to keep an eye on the situation with cryptocurrencies, too. I believe that the time when you've been able to make transactions with it and that the government couldn't trace it are about to end. My guess is that they will ban it at the end of 2021.
We have to keep in mind that the European governments like looking through the history of what you had been doing before a law was adopted. So, they can say: "OK, you're working according to the law now. But what were you doing before?" They can't punish you for it, for sure. They'll keep on watching you.
Which methods are popular in the payments market?
Bank ID is getting more popular. This is a Scandinavian product, which has been launched and renamed for different markets many times. The system works perfectly well. I think they'll keep on growing, especially in Western Europe.
There is a local bank wire system in Central and Eastern Europe which is called Klarna. They offer an option which is very similar to ours. It is called "buy now – pay later". There is also an installment plan which is great option, too. For example, you buy something that costs 1 000 euro and you can have a deal with Klarna to make 10 transactions 100 euro each that you will pay out every month. It is especially relevant now during the lockdowns when many people are at home, buying everything online.
What impact has the pandemic had on your business and the gambling market?
Bookmakers lost all the top sporting events which was a big hit to take. I remember, that the first few months were the worst, because there was only Belarusian football. I don't want to say something bad about the Belarusian football, but it's not the most popular sport in the World.
Of course, everybody tried to catch at least something relevant like cyber sports events. But I don't think they managed to improve the situation that much.
It had a negative impact on us, too. We used to get 500 000 euro every month from one client (no matter if he bet at the bookmakers' websites or gambled in casinos). During the harshest pandemic period, the number decreased and could fall to 70 000. That is one example but remember many others lost their jobs, they didn't want to gamble or entertain in any way.
What can a salesperson do in this case?
Focus on casinos which could still operate as before. Not just trying half heartedly, but to move forcefully towards them, starting with small clients.
I've been involved with gambling since I was 18
How did you come to be working for a payment systems company?
I lived in Bucharest from 2014 to 2018. I was looking for a job while studying. I found an IT technology company. I didn't completely realize what exactly they were developing until I came for the interview, and I found out that it was an online casino.
That's how I, an 18-year-old student, joined a team where everyone was sitting at the monitor always doing something: some played poker, some played black jack, everything was on the move. Of course, I immediately decided that I wanted to work there. When I finished studying in 2018, I already had 3 years of work experience. When I had to decide to move to Austria I started to look for a job connected with gambling in all the towns out there. After some searching I finally found a company that wanted to enter that sphere.
What did you do for the online casino?
I worked in a support team, then I became an account manager working with VIP-gamblers, including those who spoke Russian.
What have you achieved in Dimoco? What have been the highlights?
Every mobile operator in Europe takes about 20-25% of the transactions. The European operators put the possible losses in commission of the unpaid accounts at the end of the month, because at the moment of transaction the money isn't in the account yet.
During my first year in Dimoco, I was fighting with every operator for every percent. You can forget about the industry with 25% commission. We managed to decrease the percentage to another number in five countries. It was an important thing for us.
Is it important to have negotiation skills for this?
Sure. But you also have to understand what the operator's problem is. What are they afraid of? That's the thing you need to appeal to. I could just wander around saying: "Do you know how much you can earn?" But that's not the way that fits everyone.
Some have reputational problems. Some believe it is working with a dirty industry. The others just don't want to do something bigger, anything that is higher than 10 euro is not interesting for them.
The other problem is that no one says directly what they want and what is interesting for them. Besides, culture means a lot, too. We're trying to work in Greece now. The mentality there is very different from the Scandinavian one. And Scandinavian mentality differs a lot from the German one. Don't think they're alike. You need to find an approach to every particular company and person.
What are the particular differences in the mentality?
Every business issue is solved very fast in Scandinavia, they have a very structured and distinct hierarchy. To approve a project, they need to follow strict list of tasks. For example, a person tells you: "On Tuesday, February 2nd I have a meeting concerning your issue. I will give you the answer on February 3rd". And you will get the answer on February 3rd" for sure. If the answer is "no", then it means "no" forever – you won't have any other chance.
Everything's completely different in Greece. Many time factors can have influence here, including a person's position. It's important when you have negotiations. Two weeks before someone's vacations you can forget about the project. They don't have such a strictly built process as Scandinavians do. You need to look for the approaches from any way you can. Many things depend on how your relationship was established at the first meeting. Sometimes you need to meet them several times without speaking about the project at all, just to see if you have something in common.
So many languages, so many countries… Where are you from?
I'm from Turkmenistan. In the school I became a participant of an exchange program with the American students – Flex. I won the grant and went to the USA to study for a year for free. I was studying and living with a local family.
I wanted to stay in the US initially, to keep on studying there. But I didn't like the country, the mentality of local people. I thought that they were totally locked onto their own world without wanting to learn something outside that world. For example, 90% of my classmates tried to convince me that English is the most difficult language in the world. Although they have little imagination of what it is – to study foreign languages.
There were a lot of stupid questions like if we had cars and electricity in Turkmenistan, if I had ever tried ketchup. Once I wore a common dress going to school, about five people asked me why I was wearing such a beautiful dress, whether it was my birthday. Although it was just an ordinary dress. American life is not for me for sure, that's why I started to look for what options there were to live in Europe.
Is it better in Europe?
Way better!
I know it's a weird question for a person who works in this sphere, but we ask it to everyone. What's your attitude to betting?
I'm totally good with it. Why not? It's a cool hobby if you do it responsibly.