How do you launch an online gambling site? Here is a Step-by-step guide with the maths behind it.
About the expert:
Dmitriy Paliants is Head of the external linkExternal links are prohibited regional sales department, and has been since October 2020. He was the Chief Marketing Officer (CMO) from 2017. He has had previous successes bringing companies to the US market. His first large scale gambling project was bringing TVBET to America. The company was short listed for all the main international awards. He has increased the number of customers from 50 to over 200 in around 18 months. He has been a guest speaker at many international conferences.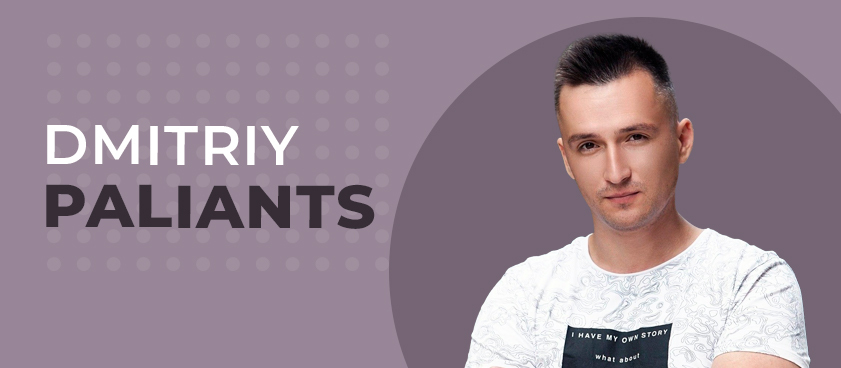 This could be the most useful B2B text in the gambling industry
In simple terms, all you need to launch a bookmaker or a casino business is a team, money, and an understanding of how the business works. But you should know that gambling is not an area to invest your finances in and then forget about it hoping it will develop on its own, bringing you a steady income. This is not an apartment you rent out or a bank savings account. You need to spend a lot of time and put in a lot of effort to make your business a success.
So, let's start.
As you all know gambling takes the honorable third place amongst the most profitable businesses in the world. And I'm pretty sure you want to become a part of this industry. So I'm gonna get straight to the point.
No matter what you want to launch - a bookmaker or a casino - this manual will fit you well and it will tell you what to start with and what to expect from the business.
The steps to launching are the following:
Choosing a geographical position and strategy for entering the market.

Choosing which platform to use (or developing your own solution).

Payment systems connections and localization.

Promotion settings and uploading content to the website.

Creating support for the users.

Risk management.

Marketing content preparation and launching marketing programs.
Choosing a geographical position for launching
This is the most important stage. The business outcome and revenue you receive depends on it. The market you choose to focus on will go on to influence a website's localization, support and marketing costs.
It's better to launch a business on grey or unregulated markets for the newcomers. Legal risks are lower there. Such markets are the best place for training. The developing markets of Africa and Latin America are interesting too.
The latter are distinct due to the fact that prior to the COVID-19 pandemic 90% of the market was represented by retail shops. They were closed because of the coronavirus and the online segment started to grow drastically. According to some data the Latin American market is growing by 300% per month. There's definitely enough space for everybody.
For the beginners we don't take into consideration the regulated markets, because it's too expensive to enter them. You need both a financial cushion and a weil-oiled business model with an experienced team for such an intervention.
Choosing a white label provider or developing your own platform
A usual path to follow is the following:
Launching on black or grey markets without having a license using a white label as a base → later receiving their own license and moving to some better regulated jurisdictions with products' revenue share decreasing consequently → entering some local markets with local licenses → developing their own platform.
Why does it look exactly like this? Because it's the cheapest and the least risky way. Developing your own platform will cost you at least $100,000 and it will take at least 6 months. A white label solution costs $20 000 on average and you will have a website operating within two months.
The most profitable option for an operator just beginning is buying a prepared solution with full functionality necessary for work.
What is white label? What does it include?
The phrase "White label" is a term given to a website template, which is then giveh your brand colors, logo, and comes under your full control. This solution includes:
a website with integrated payment systems;

back office used to manage the website;

products integration (sports, slots, live casino, skill games, poker);

promo tools;

some software to work with affiliates;

risk management tools (CRM, CMS);

financial reports of different kinds.
There are several companies that provide white label solutions. Choosing a contractor, you need to keep in mind the geographical position where you're going to work and the flexibility of solutions that you are offered. I don't recommend working with large platforms as their design and website structure can be seen everywhere. In this case it will be a problem for you to make something new on a market with the very same website that many rivals have. There is a reason to partner with the large platforms only if they are ready to offer you custom design and a reasonable time frame.
In all the other cases the most reasonable thing is to choose some local platforms that have a good reputation in a particular country. Either that or you need to choose platforms that are not represented in a given geographical position you are interested in. In this case you will get a unique website for this location and you will have a good chance to stand out compared to your rivals. 
Every provider offers many products included in the one price. You can choose the ones you need for your website. Depending on your positioning (whether you are a bookmaker or a casino) you can switch on the features you need and add the products you want.
But there's one thing you must remember. Today all the websites are market places where a bettor can find any product they want. It's quite a risky thing to limit the number of choices for bettors because the rivals will offer all the possible options. However if you decide to launch your product in a particular niche area (for example, cybersports or slots only), this rule is not applied to you.
A white label website costs from 0 to 50 000 US dollars. Maintaining the website consists of monthly provider payments (up to around $8 000pm) and revenue share which is 20% of GGR on average.
Payment methods and localization
The kind of payment methods you are going to choose entirely depends on the geographical position of where you want to launch the business. The easiest way to have a full list of payment methods you need is to look at the same list on the rivals' websites. You need to offer to the bettors the payment methods they are familiar with and use regularly.
Payment methods may be divided into Bank cards, E-Wallets, and Cryptocurrencies. The most expensive methods to process are Visa and MasterCard bank cards. The cheapest ones are cryptocurrencies. With those the transaction commision may be only 2%.
Payments take 4 to 12% for deposits and withdrawals. You can negotiate the commission percentage with a payment provider but you will not get a discount before you have a significant turnover.
An important point to remember is that payment systems don't have 100% uptime. Payment systems fail time after time, it's normal. That's why you need to have a substitution for key methods to use it in case of a main system's failure.
Promotions settings and uploading contents to the website
You really need to create a unique selling proposition to launch a business. It will allow you to focus on the task of getting registrations and deposits. It's important to set up a customer journey from a moment of entering a website to depositing money. You need to create a logical, easy to follow sequence of steps that will lead a bettor to the key action.
The default launching solutions are a deposit bonus (100% to 300%) and side promotions like bonuses for a particular type of product or free spins.
At this point the target is to get the first gamblers and some turnover. It will allow you to test marketing, payment systems, and traffic.
A piece of advice: You need to segment bettors from the very first day and customize messages via all communication channels as much as you can. Such an approach will help to retain bettors and provide you with a regular customer base. They will become the core of the business.
User support
The most important thing you should remember about the support is that it's supposed to be made in a bettor's mother tongue.
Do you remember that I mentioned at the beginning that choosing a geographical location can directly influence the expenditures? The more exotic place to operate you choose the more expensive it will be for you to make and maintain technical support services. Can you imagine how hard it will be to find people who know a particular Chinese dialect or Luxembourgish language?
Here's my advice. There are five basic languages in the world. They span many countries and you can find a native speaker easily. For example, there are two languages widely spread across Latin America - Portuguese and Spanish. English is a common language in Africa, and Arabic is spoken in the Arab countries. You'd better choose a location where people speak one of the most popular languages to launch the business. When you enter the next region you will not need to customize the website and hire a new support team to operate in another location.
There are several models of a technical support launch.
The first model implies having a dedicated support team that works only for you. It costs at least $5 000 per month for 24/7 support.
The second model implies workers sharing, i.e. a support team will work for several operators including you. In this case you pay for a number of times when customers contacted tech support. Still, there is a minimal payment around $2 000 per month.
The shared tech support will be enough for the beginning. It will be able to cover the needs for the first year of work. But you'll need to establish an in-house department later anyway.
Risk management
I can talk a lot about risk management. But there's a thing that an inexperienced operator must know - you can't work without risk management. In simple words - the marketing department is responsible for bringing money in, the risk management department is there to make sure you keep it.
You'll need a risk management team to fight fraud as you can't get rid of it completely. They will check the bettor, the bets they place, identify the fraud and act in one way or another to fight it.
I've never heard of outsourcing risk management. In this case you need to establish your own team.
Content and launching marketing programs
Perhaps marketing isn't the most important thing in gambling. Still it is in the top three most important things. You need to prepare pre landings, banners in a pretty wide size range, letters templates and many other things to launch your project.
There is another thing which is more important - you need to find traffic partnerships. There are several ways to do that. You can either find a team of buyers that will bring traffic to a necessary place or you can make an affiliate program, hire web masters and offer them either revenue share or any hybrid payment model. You can also create your own team of buyers that will purchase traffic.
There is no upper end of your marketing budget, but there is a lower one. I always recommend everyone to be ready to spend at least $20 000 per month within half a year. Then the website will reach the point of break even. You'll be able to make further investments reinvesting the income after that.
The Maths bit
Now it's time for the most interesting part.
These are one-off expenditures necessary for developing and launching a website in case you choose white label with a Curaçao sublicense, with average market prices.
Payment methods development and integration
White label - €20 000.
Payment methods providers and aggregators setup fee - €3 000.
Launching a company in Cyprus - €4 000.
This is easily enough for getting a website started. Now let's talk about ongoing expenditures.
Technical support, risk management, and staff
Customer support with payments for a number of contacts - €2 000.
Risk manager - €2 000.
Retention manager - €1 200.
Platform provider monthly fee - €5 000.
Payment systems aggregators and providers monthly fee - €500.
Marketing
Preparing content - €3 000.
Monthly marketing fee - €20 000.
You need around €27 000 to launch the business and around €35 000 for monthly expenditures. Given these numbers you will need to invest around €200 000 within six months.
Calculating income, I've taken into account the marketing budget increase up to 30% from GGR.
The numbers for six and twelve months respectively are the following:
revenue (GGR minus expenditures) for six months is €100 000;
revenue (GGR minus expenditures) for twelve months is €300 000.
After a year of work, monthly revenue will be around €50 000 or more.
In the table below you may find an account with a number of bettors, deposits in GGR, revenue after all expenditures, and a platform revenue share at 20% from GGR taken into consideration.
Further Reading: