British gambling revenue declines, whilst Spain is getting ready for new laws
A new issue of worldwide betting news presented by 4H and Legalbet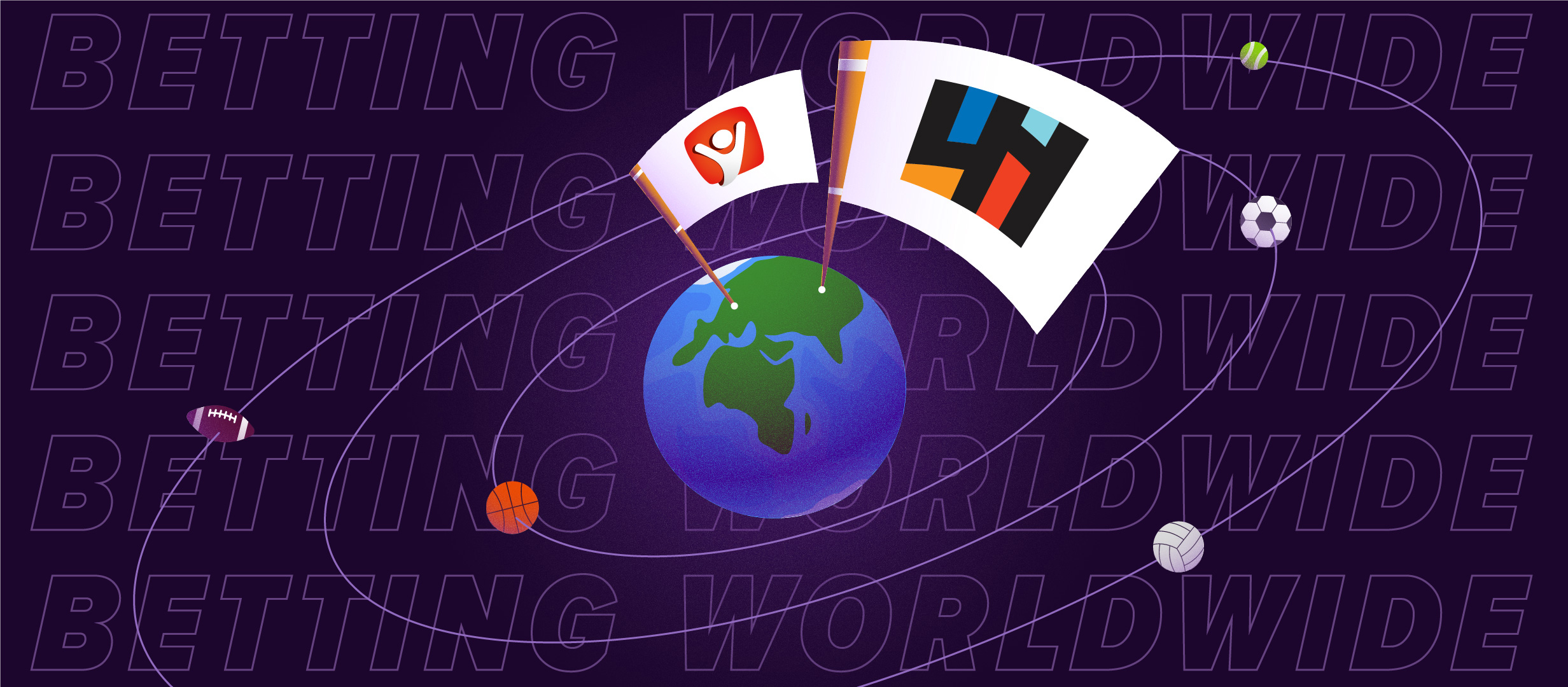 The United Kingdom: Revenue keeps on declining
The Gambling Commission of Great Britain has published its operator data for June. The data is collected from the Commission's largest licensees, representing around 80% of the total British online market.external linkExternal links are prohibited gross gambling yield (GGY) was 4.8% less than in April. This trend continued in June.
GGY totalled £496.1m, down from £533.4m in May. Real event betting accounted for close to half of the total GGY, at £242.2m, a slight increase from £238.8m in May as June was the start of Euro 2020.  Slots was the next largest gambling area, bringing in £180.7m, but this was down significantly from £211.2m in May.
E-sports betting brought in only £1m in June 2021, which is down 49.7% from May and 78.2% from its £4.6m peak in May 2020 at the beginning of the COVID-19 pandemic.
Real event betting continued to account for the largest number of active players during the month, which saw an uptick of 9.1% from May, to 5.6 million. Meanwhile the number of real event bets was down 9.1% to £272.6m. The average gaming session length was down too, it stood at 19 minutes in June compared to 21 minutes in May.
Ivan Kurochkin's comments
As the saying goes, there are three kinds of lies: lies, blatant lies, and statistics. It seems that in this case the statistics published by the respected UK regulator, this rule does not apply.
Considering the punitive effect on operators caused by the pandemic, the news about the reduction in financial performance comes as no surprise. At the same time, it is interesting that the number of players has increased, whereas the number of lengthy gaming sessions has decreased.
However, it is not necessary to worry too much about the UK, we would like to note that the indicated trend on reduction of financial performance in June 2021 compared to May 2021 is also observed in other countries in the region (for example, a report with similar conclusions was released in Italy).
Spain. Stricter laws
The Spanish Minister for consumer affairs who is also responsible for the regulation of gambling and gaming activities has warned the operators of further changes in legislation. Alberto Garzón told Spanish newspaper Publico.es about upcoming gambling law tightening after the ministry and the Spanish gambling regulator (DGOJ) published joint proposals outlining plans for "an optimal framework for safer gambling environments". Alberto Garzón also mentioned that serious restrictions on advertising will come to force from September 1st.
There will be no advertising in stadiums, there will be no advertising on shirts, there will be no celebrities promoting betting shops or games of chance, and there will be no advertisements on the radio, on television or in any type of advertising medium.
As well as this it is planned that players will be required to set individual loss limits for each individual wagering session. The RGIAJ player self-exclusion system will be updated, with a central player database to be managed by the DGOJ.
Ivan Kurochkin's comments
It's interesting to see how European countries are exchanging ideas and approaches to the regulation of gambling especially in the field of player protection. In this case it seems that Spain took a page from Germany's book when it was thinking about installing overarching restrictions around gambling spending in the country. 
Should the proposed measures be implemented and enforced it is likely to be effective from the standpoint of controlling gambling addiction, but at the same time it might be no less effective from the standpoint of limiting the potential of the regulated market and putting a dent into its financials. This will ultimately lead to the unlicensed sector raising its head again.
Obviously, we are not and could not be against enhanced player protection measures, but it feels that such a rather plain and simple approach could be more complex and leave more room for operators to be compliant and to work out their way to ensure that their players are protected.
For instance, Netherlands, which is finalizing its fresh remote gambling framework this year took a different path with player's protection: Operators are obliged to actively monitor and analyze players behavior in order to prevent any harm and intervene, if necessary; there is also an obligation installed on each operator to have a separate addiction prevention specialist dedicated to the Netherlands.
Finland. Everything should go to the state treasury
The Minister for Science and Culture Antti Kurvinen external linkExternal links are prohibited that Veikkaus revenues be transferred to Finland's state budget to safeguard funding for charities. He has noted that the state-owned monopoly's revenue has declined, and he argues that without changes, the income of charities and other groups that receive funds from Veikkaus will suffer. He called for the operator's revenue to be made part of Finland's state budget from the start of 2024. The revenue would be administered in a similar way to revenues from state alcohol sales. 
He told the Finnish News Agency STT that the situation when the income of the Finnish sports and youth sports as well as high-level Finnish research depends on the success of a gaming company seemed strange to him. Kurvinen urged the government to create a parliamentary working group on the issue as soon as possible. The issue is being overseen by the prime minister's office because it involves various ministerial areas of responsibility.
Read more: