Sportradar files for IPO, Betsson expands into Latin America
4H and Legalbet present the most interesting betting news of this week.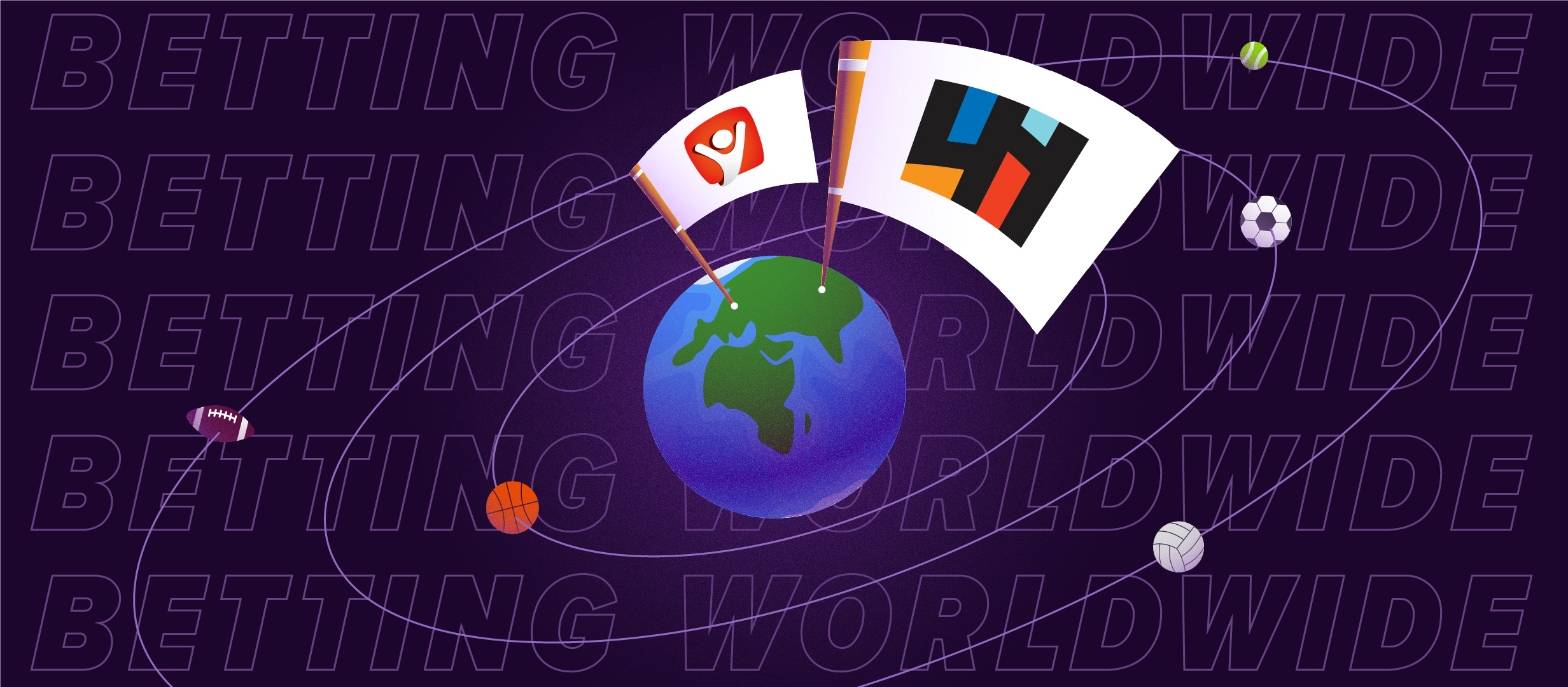 The United States is big step to the West
Data supplier Sportradar has filed for an initial public offering (IPO). This means that it will list on the Nasdaq exchange. The company has yet to reveal the number of shares it will issue in the offering or the price per share. However, in its registration statement to the Securities and Exchange Commission (SEC), it said the proposed maximum amount it would raise if all shares are sold would be $100m.
In a letter to potential investors included in its SEC filing, Sportradar chief executive Carsten Koerl said that sports data has become more important than ever, thanks in part to the rise of live betting. The filing reveals that Sportradar recorded revenue of €404.9m in 2020, up 6.4% year-on-year. Of this total, €34.4m came from the United States. Meanwhile, €235.0m came from betting in the rest of the world and €105.9m came from rest of world audiovisual services.
Ivan Kurochkin's comments
Driven by the successful product strategy and uniquely favourable market conditions with in-play betting's surge in demand and popularity, Sportradar's move to file for an IPO makes it clear that the North American market is the next big territory for the company to conquer.
Having worked with the biggest brands in Europe, delivering services to one of the most demanding playing audiences in the world, Sportradar is set to take the US market by storm as, according to the industry technical experts, the American sports betting offerings are yet to catch up to the ones developed, tested and tried in good old Europe.
As sports betting markets become more dynamic and intense, a whole new territory that is only starting to open up for sports betting regulations will see Sportradar's services quickly gain popularity among the bookmakers and punters alike.
Peru. Expanding into Latin America
Betsson decided to expand its market share in the Latin American region. SW Nordic Limited, a subsidiary of Betsson, has signed an agreement to acquire Inkabet's B2C online gambling business for US$25m. In addition Betsson will pay up to US$4m depending on the performance of Inkabet in reaching the agreed revenue and EBIT targets during the six months following the closing, together with a deferred payment of US$5m.
Inkabet was launched in 2012. Its revenue over the last 12 months as of June 2021 was US$25.2m and operating income (EBIT) US$8.8m. The revenue growth was +146 per cent when compared to the preceding 12 month period.
There are around 30 sports betting outlets in Peru. The majority offer both online and retail sports betting. The majority are foreign companies. For now sports betting shops are permitted via municipal license and there is no specific authority that regulates them.
Ivan Kurochkin's comments
Betsson is increasing their presence in Latin America in what seems to be a consolidated effort for the company to move in a Westerly direction and try to get their foot in B2C operations. This is not only in the South of the American continent, but in the North as well with their recent acquisition of a stake in an affiliate business in Canada.
This move may be caused by the intensifying regulations and new restrictions in Europe, where Betsson has concentrated their primary operations.
All this raises a question — with the growing interest of European companies in the Latin American market, what will the local companies do to compete for attention from their European colleagues?
Portugal. Betting comes alive
Portugal's gambling regulator Serviço de Regulação Inspeção de Jogos (SRIJ) has confirmed that online gambling revenue increased 81.9 per cent in the second quarter of the year, reaching €125m.
The increase was fuelled by a 224.5 per cent increase in sports betting revenue, from €20.8m to €67.5m, due mainly to a full sports calendar in 2021 after the disruption caused by COVID and of course by the European football championships. Football generated 77.5 per cent of all online sports bets, followed by tennis with 9.6 per cent and basketball with 8.7 per cent.
Online gaming increased by 20 per cent to €57.5m. Retail gaming revenue increased to €30.6m, up 166.7 per cent from the second quarter of 2020 when all retail venues were closed due to the pandemic.
Ivan Kurochkin's comments
It is clear now that everything looks better when compared to 2020, a year that disrupted our lives due to the spread of the covid-19 pandemic and put a massive dent into a P&L sheets of the sports betting companies.
Naturally, when the sporting events returned, revenues of the betting companies started to climb back, culminating this summer during the final stages of the postponed football tournaments not only in Europe, but in Latin America as well.
In the case of Portugal, their national team demonstrated their great shape at Euro 2020, had a lot of support from their fans, that inevitably that resulted in an increase in sports betting revenue.
Denmark. Euro is not a cure-all
Non-lottery gross gambling revenue in Denmark reached DKK2.88bn (€387m) in the first half, up 6.4 per cent year-on-year. The biggest growth was in sports betting revenue, which rose 23.5 per cent year-on-year to DKK1.25bn (around €168m).
Sports betting saw a very different scenario in the second quarter compared to last year, up 76.2 per cent to DKK657m (around €88.3m) thanks to a full calendar after last year's cancelled fixtures. For June alone, numbers were trending down. Sports betting revenue fell 4.5 per cent month-on-month and 3.1 per cent year-on-year – despite Euro 2020.
Further reading: