Ukrainian KRAIL bribery issues and how gambling is connected to poverty in the UK
Betting news presented by 4H and Legalbet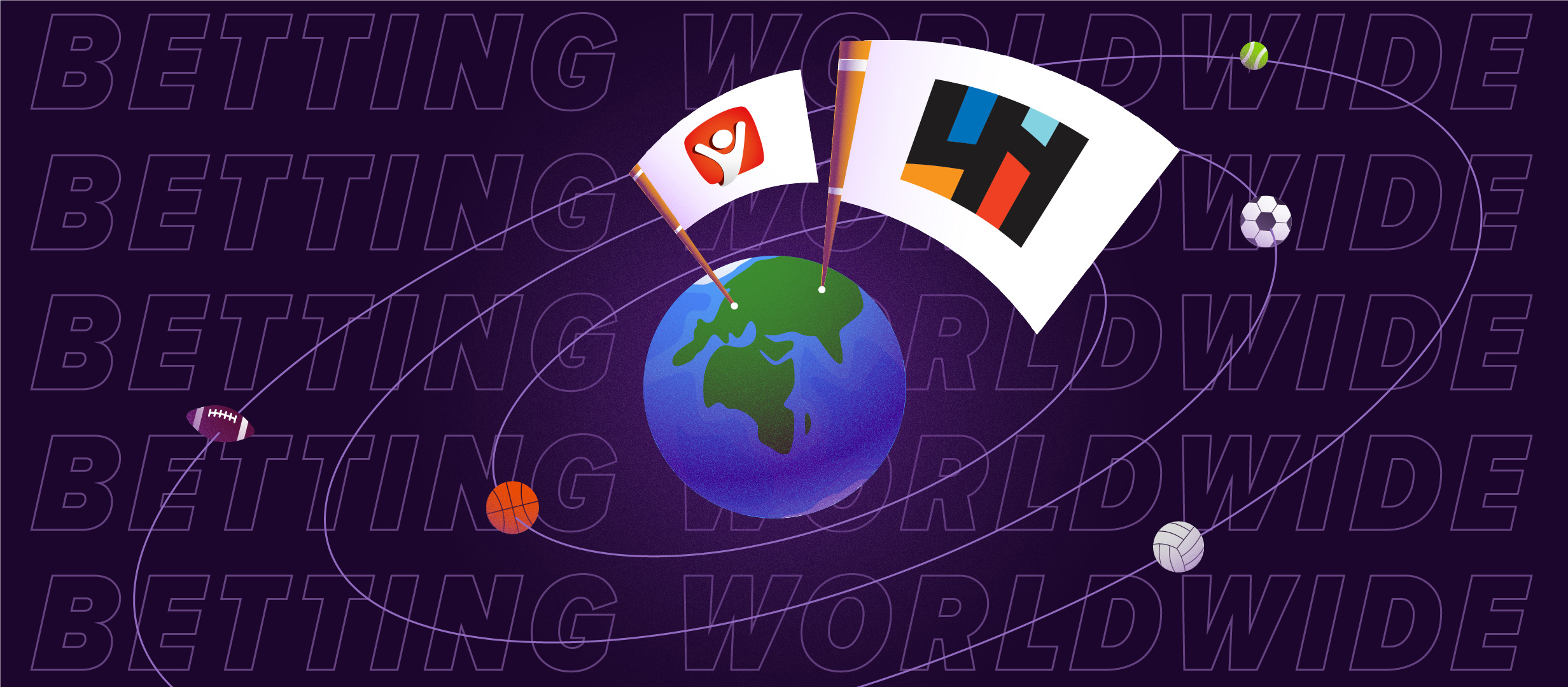 The United Kingdom
More than one fifth of gambling premises in Great Britain are located in the most deprived 10% areas in Britain, according to new research by the University of Bristol. This covered betting shops, as well as casinos, bingo venues, family entertainment centres (FECs) and adult gaming centres (AGCs).
The report found that while there had been a nearly 16% drop in the number of retail gambling locations between March 2018 and November 2020, land-based venues still accounted for 44% of Britain's gross gambling yield (excluding lotteries) prior to the first novel coronavirus Covid-19 lockdown – around £5.0bn (€5.83bn/$6.82bn).
Researchers also discovered a concentration of gambling sites in more deprived areas, with 21% of gambling premises located in the most deprived areas of Britain, while just 2% were in the most affluent regions of the country. The report said the association between deprivation and the number of gambling premises was strongest for bingo venues, followed by FECs and AGCs, though the relationship was still significant for betting shops and casinos. Some 29% of AGCs were located in the most deprived areas, with bingo venues on 30%, FECs 34%, casinos 24% and betting shops 18%.
Ivan Kurochkin's comments
Immediately after I read the news, a well-known saying came to my mind, that goes something like this: "gambling feasts on the poor and vulnerable", which is partially true.
Indeed, a large number of studies highlight the problem that has been talked about over and over again and that at its core is the problem that responsible gambling advocates have to treat with the highest priority — targeting people with low income, opening up gambling venues in poor neighbourhoods, and above all — misleading advertising containing a promise to improve one's financial situation rather than simply be entertained. 
Supporting the above, one of the most reputable UK newspapers conducted research and concluded that operators are using other companies to collect data on the population of certain areas, helping the operators to target people in a more precise way.   With so much data at the disposal of the gambling operators, and ROI as their main objective, operators (especially retail ones) put aside the ethical aspect of their service that should follow the principals of responsible gambling and aggressively target low income neighbourhoods with misleading messages promising to get quick that, unfortunately, resonate best with people in a dire financial state.
Ukraine
An unnamed member of Ukraine's Commission for the Regulation of Gambling and Lotteries (KRAIL) has been detained as authorities claim he received $90,000 (£65,850 / €76,777) in exchange for granting gaming permits and licences. The person was detained while receiving a bribe.
The National Anti-Corruption Bureau of Ukraine (NABU) said its detectives had received information about a scheme involving bribes for the issuance of permits and licences during the summer of this year, and subsequently developed and carried out a set of covert investigative actions using undercover detectives.
As part of the investigation, detectives found evidence that a member of KRAIL offered to grant licences and approve business premises in the city of Chernihiv and the Zaporozhye region for operation as gaming establishments, in exchange for an estimated $90,000.
Ivan Kurochkin's comments
On Friday, Aug 20th, a member of the Commission on Regulation of Gambling and Lottery in Ukraine was put under arrest on suspicion of obtaining an unlawful benefit in the amount of USD 90,000 for a favourable decision on the compliance of certain real estate premises with the requirements for opening a gambling venue as well as offering his support in obtaining of the gambling licenses.
Two days later, according to the statement of the High Anti-Corruption Court of Ukraine on their Facebook page, the suspect was placed in custody as a preventive measure with the alternative of paying bail in the amount of 5 million hryvnias (about $ 188,000) and requiring him to wear an electronic tracking device. 
If bail is paid, the suspect will be required to:
come on demand to the detective, prosecutor, court;
not to leave the place of residence without the permission of a detective, prosecutor or court;
notify about the change of place of residence and work;
to deposit Ukrainian and foreign passports with state bodies;
not to contact the persons specified in the judge's decision.
It is hard to talk about the damages this case has already caused not to mention what it will cause in the future, both financial and reputational. Our hope is that the Commission would use this as a chance to remind everyone that corruption of the government authorities will never drive the sustainable growth of an industry, the gambling industry, in our case. We are expecting significant changes and are monitoring the situation with the arrest and bail of the member of the Commission as it unfolds.
Italy
Italian Sports betting and online market revenue dipped in July. According to the latest figures, supplied by Ficom Leisure, retail sports betting revenue fell 69.6% month-on-month from June's €113.2m total – by far the highest of the year to date – to just €34.5m. The online betting sector's decline was not as precipitous, but revenue of €63.2m still represented a 38.4% decline on the prior month.
The sportsbook vertical's declines contributed to Italy's total online revenue declining 21.3% to €207.2m in July – though this did represent a 5.5% improvement on the same month in 2020. Compared to the prior month, all key verticals were down, though none were as steep as those reported for retail and online wagering, and generally remained ahead of prior year levels. 
Further reading: