888sport Mobile App – review of betting app for iOS & Android (2023)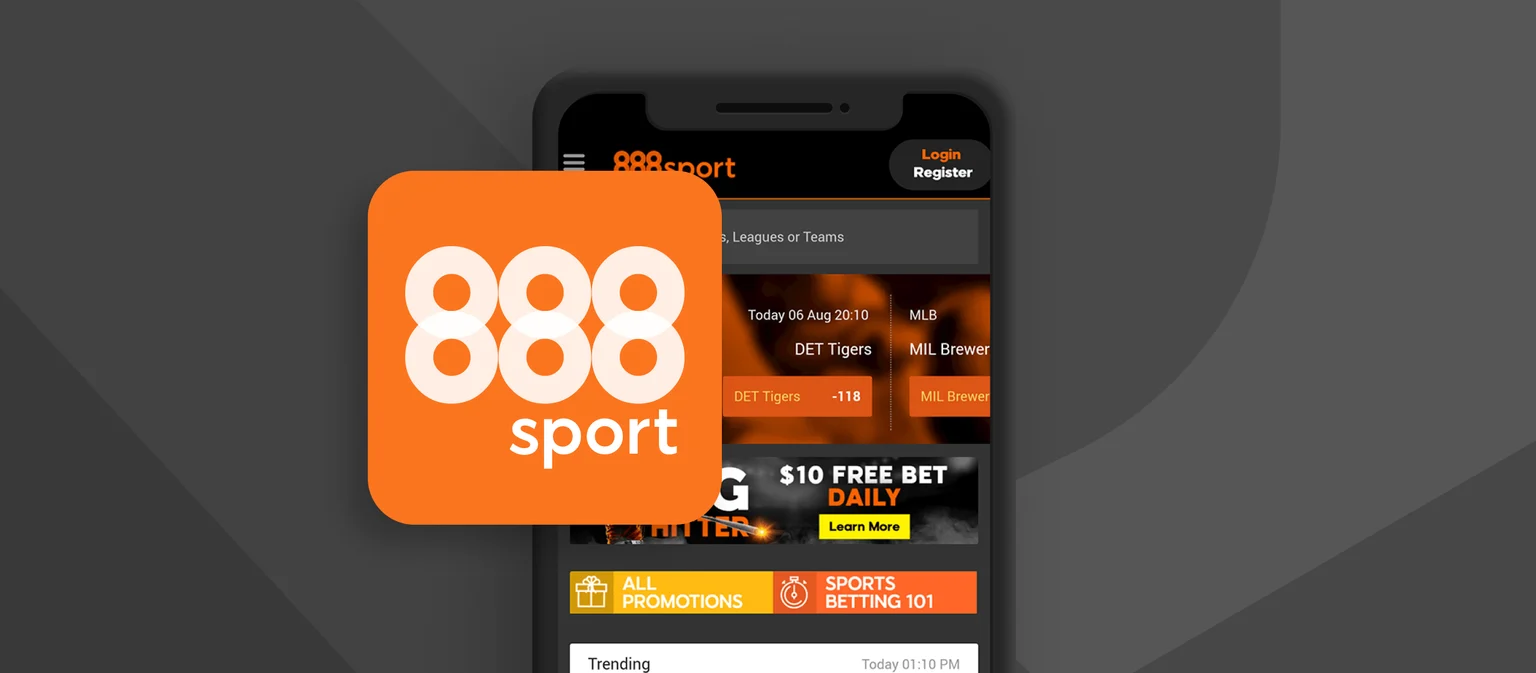 Mobile Betting
The 888sport mobile app features a striking orange and black colour scheme with a useful and fluid navigation system as well as a full homepage giving you quick access to many important features on 888sport.
The 888sport mobile site is very similar to, if not identical to, the mobile app. The home page, menu, and almost every other feature except for the bar at the bottom of the screen on the app are identical. Instead of the navigation bar which is on the app the website has them inside of the pop up menu on the left. 
Mobile app overview 
The first thing to greet you on the 888sport mobile app is the slideshow of various promotions and current offers available to you. Once you have tapped on one of these options an expanded view appears allowing you to browse all current promotions or bonuses as well as an expanded view for the terms and conditions of individual bonuses or promotions.
Next along is a swipeable bar. On this bar is a list of popular sports as well as the currently live sports available for you to bet on. A couple examples of the currently popular sports are horse racing, football, the Olympic games. 
Following on from this is the featured live events. These events allow you to use the inplay betting feature which lets you make more educated bets depending on the current in game events. as well as this next along are the popular events. These show big upcoming events such as USA vs Mexico football and England vs India cricket  (these events are subject to change and are only available at the current time)
Next are the 888 specials. There are all bets with boosted odds allowing you an improved potential prothefit. At the bottom of the page is a list of the sports shown earlier on in the swipeable bar with an expanded view and a variety of events and bets offered to you to bet on. 
Along the bottom of the screen are 4 quick links. one to the homepage, one to the live betting section, one to the "bet feed" which shows other peoples bets on various different events and when they placed them. This shows you what other people are betting on and may help inexperienced betters to find good bets. Finally is the promotions which gives you a quick link to all promotions and various other bonuses/offers.
Mobile bonus offers
Welcome bonus
To get a welcome bonus with 888sport first use the bottom bar to navigate to "promotions" from here the first offer will likely be a first time bet offer however if it isn't looking through the promotions will help you to find a suitable promotion to meet your needs.
How to download the 888sport mobile app?
For android app users
Search for "888sport in the google play store.

Tap install on the green button as highlighted below.

For iOS app users
Navigate to the app store and use the search feature to search for 888sport.

Find the 888sport app with the orange logo and tap on it.

Tap the download button which will be located in the same place as the red box shown below.
Once downloaded simply open the app to either register a new account or log into your existing 888sport account.
App Key features:
Cash-Out
Cash out betting allows you to withdraw a bet early for a guaranteed however smaller proffit. This betting style allows you to withdraw your bet at the current state of play. This means that you can minimise losses and guarantee wins removing a large amount of risk for a slightly lower reward.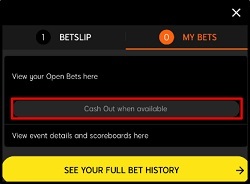 Live betting in-play
In play betting allows you to make bets as the event is occurring. This means that you can make more informed decisions depending on the current in game events. Live betting is accessible by using the bottom bar "live now" feature which shows you all currently live sports available for you to bet on.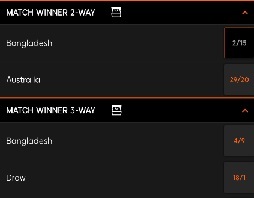 Live streaming
Live streaming allows you to view either a live feed of the event you are watching or a more simple live description of the event. This depends on the sport and the event however almost all events will have some variation of the live broadcast.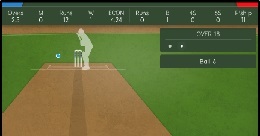 User-friendly
The 888sport app is very user friendly and intuitive with an excellently simple home screen which is easy to navigate and allows you to get to exactly where you want when you want.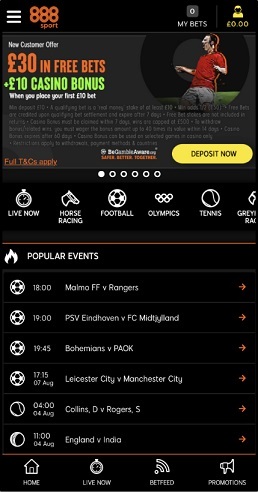 Frequently Asked Questions:
Is there an 888sport app?
Yes! There is an 888sport app on both Apples iOS system and Googles android play store.
What banking options and payment methods are available?
To deposit into 888sport is easy. Methods which are available are Visa, Mastercard, PayPal, ApplePay, Paysafecard, Skrill, Neteller.
Is there an 888sport app bonus available?
Not specifically, no. However they do have a variety of excellent promotions and bonuses available to all new and existing users no matter what device or method you use to access the site.
How to change odds to decimal on the 888sport app?
Changing to decimal is simple and easy. First tap the three bars in the top left corner and then navigate to the bottom to the "odds" section where you can change from Fractional to Decimal or American.
Why isn't the 888sport app working?
The 888sport app may no longer be working due to a couple of issues. one of which may be a server side issue. This means that there is a problem on 888sports end of things and may be caused by a server outage or any host of small problems. Luckily however these are often small and easily solvable and often only take a few minutes to solve. Waiting 10-15 minutes and re logging into the app will more than likely solve your problem. Alternatively the problem may be on your end of the scale. This may be caused by a compatibility issue and may require you to update the app or update your android or iOS device to a more recent operating system. As well as this, checking your login details and account authentication is important.