How to Withdraw from RedZoneSports: How Long Does It Take in 2023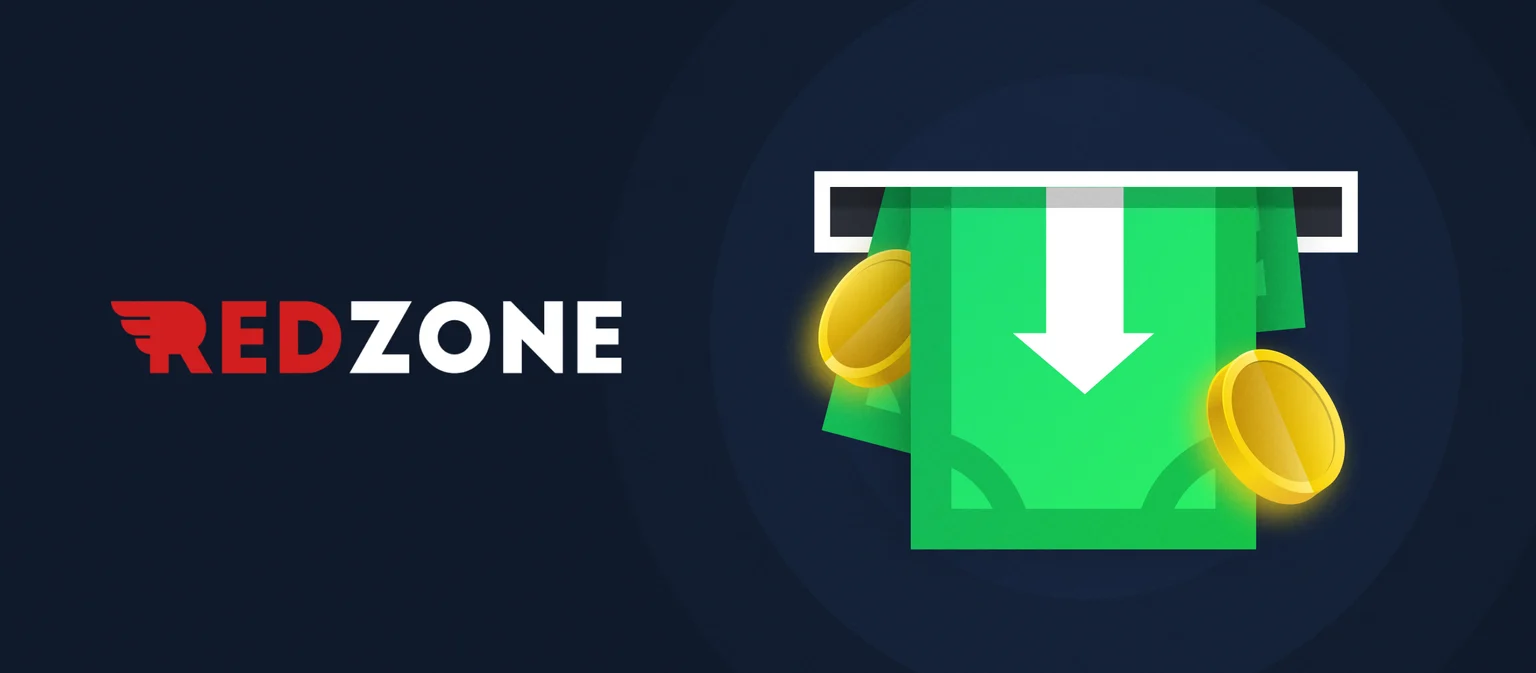 RedZoneSports Withdrawal methods
RedZoneSports is an online RedZoneSports which claims to bring sports betting, online casino and a range of virtual sports betting to the customer with "a nice thick slice of American razzmatazz" 
With very standard Debit cards the only available options available for you to deposit or withdraw with the options are extremely limited however Debit cards are still an excellent, functional and trusted deposit and withdrawal method. At the moment there are no E-Wallets, such as PayPal, Skrill, and Neteller although they may be added in the future.
RedZoneSports Withdrawal Options and limits
Withdrawal Method




Fee

Processing time

Min limit

Max limit

Debit Card

(Visa) 

Free

1-5 days

£20

N/A

Debit Card

(Mastercard)

Free

1-5 days

£20

N/A
*Although free for the most part there is the caveat that "A fee may be applied depending on costs incurred by RedZoneSports however you will be informed of any Fee before it is applied".
RedZoneSports  Withdrawal Methods – Debit Card
Withdrawing with a Debit card on RedZoneSports is unfortunately the only deposit method. With a £20 minimum limit and uncapped max as well as a potential fee depending on the value of the withdrawal however this fee will be made aware to you before any withdrawal occurs.
(Please note credit cards are not an accepted form of depositing on RedZoneSports)
How Long Does A RedZoneSports Withdrawal Take?
The payout time at RedZoneSports can vary anywhere from immediate to 5 days however RedZoneSports claims to aim to have processed every withdrawal within 48hours. How long you will be waiting may vary significantly.
Step by Step Guide
How to make a RedZoneSports Deposit
Locate the red deposit button and click it to open the deposit menu.

Select the amount you would like to deposit and click deposit.

Enter the required information for your debit card and verify the deposit amount before confirming the deposit.

How to do a RedZoneSports Withdrawal
When it comes to how to withdraw the first step is to find the withdraw section of the site which is located in the drop down menu under your name.

After clicking withdraw enter the amount you would like to withdraw and click withdraw.
Verify the withdrawal amount and that your details are correct before clicking withdraw to finalise your withdrawal. Withdrawals can take anywhere from a matter of moments to 5 days to enter your bank account.


Frequently Asked Questions
How do I view my withdrawal history?
To view your withdrawal history simply go to the account drop down menu by hovering the mouse over your name at the top of the page. Then click transaction history. Here you can see any withdrawals/ deposits as well as the ability to change the length of time you would like to view back to.
What is the minimum deposit and withdrawal amounts?
The minimum deposit and withdrawal amounts sit at £10 and £20 respectively.
How can I cancel a withdrawal?
Cancelling a withdrawal after it has been processed is unfortunately not possible due to UK legislation.
I am having problems with my withdrawal, what can I do?
If you are having problems with your withdrawal you can check the FAQ page for problems relating to withdrawal and search for a solution. Alternatively getting into contact with the RedZoneSports customer support team using either the live chat which is available 10am till 10pm 7 days a week or by contacting them via email which is located at the bottom of the page in the "contact us" section.
(Please make sure before following any of these tips that the payout rules of RedZoneSports have been met)
Unfortunately Debit card is the only accepted deposit method therefore PayPal is not an accepted way to transfer money.