European companies will enter the American market
Our 4H agency partner and Legalbet permanent expert Ivan Kurochkin tells us what is happening in the gambling World.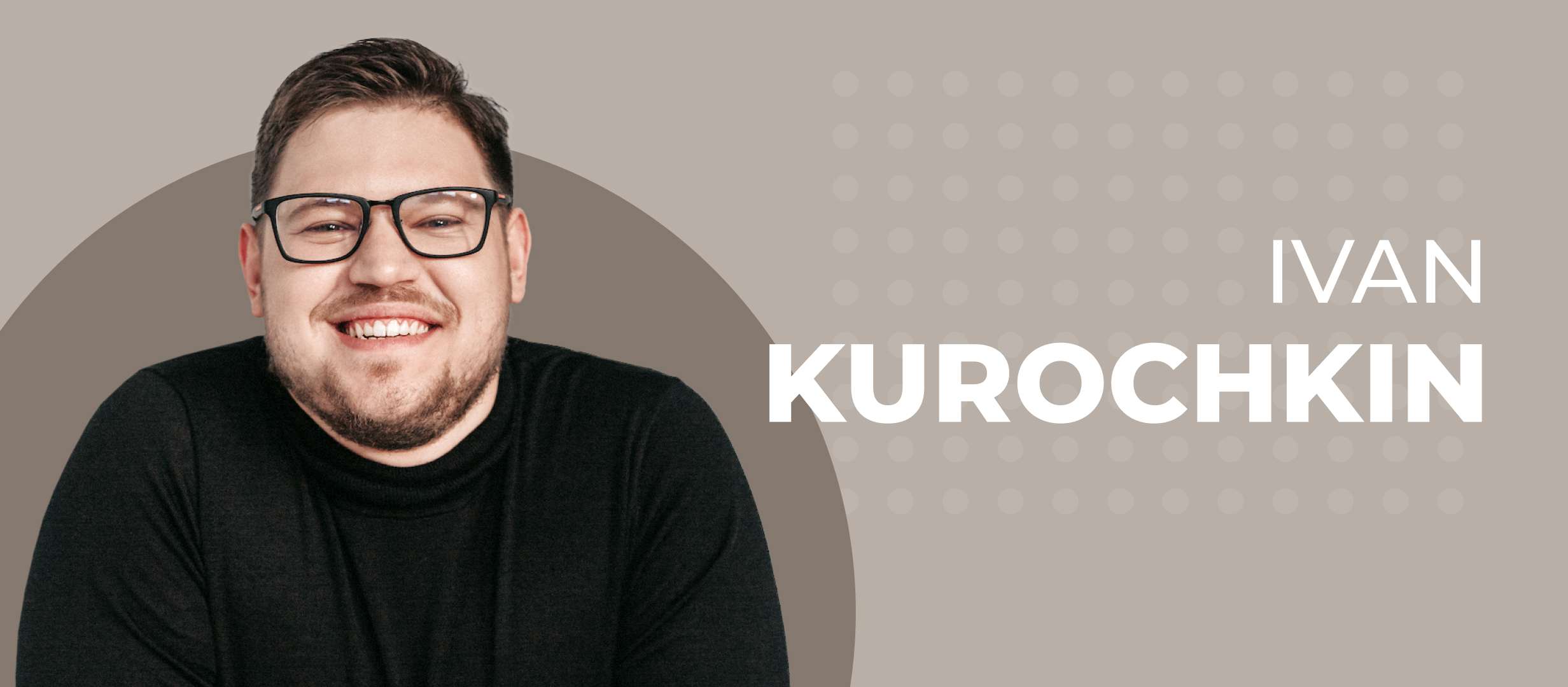 The first part of Ivan Kurochkin's interview was about general regulatory issues and the Russian market in particular. In this second part the 4H partner analyses the situation of the Worldwide gambling market.
Ukraine. What was the purpose of legalisation?
So, Russia is good at blocking, counting, and protecting money, but they have problems with responsible gambling. What's the situation in the rest of the World?
Since my name is Ivan and yours is Sergei it is no surprise that we know the CIS markets pretty well. Now we have an interesting Ukrainian case. They started very well but what's happening now is quite weird.
Yes, the Government received 127m Ukrainian hryvnas (£3.3m) from gambling taxes last year. Meanwhile the licensing payments were 1.5bn hryvnas (Approx £40m).
And everybody knows about it. MPs say that there's a weird tax story…
It all started perfectly well. There was a fair bit of hype, the international community talking about the Ukrainian legalisation, foreign operators waiting (still waiting) for a chance to get a license. Everybody was very excited (still excited) - every event was immediately in the spotlight of local and foreign media. We also used to follow the situation actively commenting on the news for our foreign partners.
The reality is that legalisation has only led existing local operators to leave the black market. Foreign companies are still exploring the situation and waiting for amendments to the gambling law and Tax Code that will decrease entrance barriers to the market and build a modern, proper, structure of gambling taxation.
The operators that currently operate must be lobbying their interests. They don't need, for example, bwin to come to Ukraine.
Yes, there will be a competition of course. And there will be specific lobbying obviously.
Specific? You mean something illegal?
I'm not accusing anyone. The point is that the law contains some weird and illogical things. I can't get how things are connected. Taxation blows people's minds, making them believe it's a nonsense. Currently, gambling taxation that existed before 2009, before the ban on gambling, is preserved in the Ukrainian Tax Code. What can we talk about? How are operators supposed to pay taxes following the outdated legislation? Some believe that not everybody must pay taxes based on what this law says. For example, online casinos. This issue wasn't regulated in 2009 so they can legally avoid paying taxes in fact. I can't understand it, it's weird. Betting at least makes some contributions, sponsors some clubs. Online casinos don't do anything like that. 
Online casinos in Ukraine can sponsor clubs and some really support several teams.
Sure. Some clubs and operators in Ukraine use this scheme, a loophole let's say, because it's cheaper to get an online casino license than a betting one. Operators that get an online casino license can legally place their ads.
Why is it cheaper to launch an online casino? Why have they done it in this way?
This is a good question. I think that maybe a betting license is more expensive because it contains both online and retail shop permission. The cost is kind of doubled.
What about resort Casinos, located in hotels for example? Do they have a separate license?
Well, there are various B2C licenses: 1) Bricks and Mortar Casino; 2) Slot machine halls; 3) Online Casino; 4) Online poker site; 5) Fixed odds Sports Betting 6) Parimutuel (Tote) betting.
For example, Online Casino and Online Poker licenses have interesting legislation restrictions to avoid the possibility of giving access to an Online Casino under cover of an internet cafe. A bricks and mortar Casino license is very expensive, this type is harder to launch in terms of operating considering the legislative restrictions.
Could so many interested parties be an obstacle to a detailed well-thought bill? Maybe the Ukrainian government was too fast to adopt the law?
It's a difficult question again. It depends on their initial purpose. We don't know whether they wanted to make those that had already been operating in the country become legal companies instead of working on the black market or whether they really wanted to build a broad and competitive market.
The first thing seems to be senseless.
Why? There is some logic to it - to get money, for example. However, I don't think it really was the initial target.
This is a comprehensible step to show the Ukrainian people that the Government are taking action and closing illegal retail shops. I know for sure that in Kyiv most of them were really removed, it's true (although they might have opened again under other names, it's unclear). Nevertheless, those small shops with slot machines were removed. Now there are big stores instead.
The President and law enforcement officers started to solve this problem seriously. I don't know about other regions, but it's definitely true for the capital. When we arrive in Kyiv our colleagues and friends show us the places where 3-5 shops with slot machines used to be. It's like legal facilities in some European countries in bars. But in Ukraine they were presented like lotteries 😄.
Again, the question is what was their initial purpose. In the meantime everybody's waiting for amendments to the Tax Code to be adopted and a consolidated tax rate for everybody at 10% from operators GGR come into effect. It's neither low nor high, just a rate that allows you to operate. However, license fees make you wonder. They're too high. KRAIL (local regulator) reported at least 1.5b hryvnia (Approx £40m) was collected last year.
You can set a high tax right and low license fees, or do just the opposite. What are the advantages and disadvantages of each approach? How can you find the balance?
The key thing in case of illegal gambling is to answer the question: "What do we need to do (good or bad - we all remember blocking) to the operators to make them work legally with a licence? The common opinion is the following: Make a cheap fee to enter the market and impose quite high tax rates afterwards. It's like you set an administrative fee on an initial stage, many operators decide to enter, and then you start to collect taxes. This is the optimal thing.
For a new market that may work. What if you have an old market? For example, the United Kingdom is a very old market. Everybody who wanted to enter it has already done it.
Well, operators keep on joining the market even today. We have some clients that operate in the UK under a white label. They're going to get the license. If I remember correctly some operators from our region entered the UK market via a franchise model.
You're right by the way.
Yes, franchising is an interesting thing. They don't use their joint-stock capital of course. They use a separate label. It happens quite often that a large brand enters another region, a distant region like Mexico or Russia, via franchising. They don't have their own joint-stock capital, they don't establish a limited liability company, they just work via contracts. It allows them to decrease country risks. It's a common and popular thing for large brands, I see it quite often, from client to client.
Let's finish the Ukrainian part. We've been hearing that they're about to adopt amendments to the Tax Code for over a year. There have been no changes yet though.
Well, if we looked deeper at the regulation, I think we would find other inaccuracies to work over. The new law will solve several problems, but it won't be a cure for everything. For example, there's no detail about the responsibility issue. There are only a few unclear things in the law concerning this issue, so it's hard to understand who is responsible for particular things.
The theory of state and law is studied in the first year in law schools. It tells us how a norm is supposed to work. There are hypotheses, a disposition, and a sanction. All three things should be presented in a law so that a norm could function. There are inaccuracies in the Ukrainian law. When I look at this I think that maybe enforcing the law won't work in the court. No one has tried to review this in detail so far.
Well, so far it'd be OK to deal with money and taxes…
Sure. There are some unofficial comments that operators who may potentially violate the law won't be prosecuted. Although personally as a consultant in a court at a hearing concerning such a position wouldn't rely on the fact that the court will accept these reasons.
There's also a certification problem. The law needs to be changed seriously to deal with it.
Why is certification so important? There's nothing like this in Russia, and it's OK.
It's really OK for Russia. There's nothing to certify there: A land based Casino is a separate thing as I mentioned above, online casinos are banned, and there's just nothing to certify in betting. You usually certify the random number generator for casino games to be sure that slots return at least 95%. It's not really relevant for bookmakers. You can certify a platform but it's not critically important.
The situation is different for Ukraine. If you are an online casino operator, you can set a zero RTP (Return to player which indicates percentage of the bets volume that a slot should return to players) completely legally. Well, not completely legally as there's a norm in the law that regulates the minimal amount. But this RTP should be certified by a special testing laboratory. You will violate the law if the payout percentage is lower than the one established in the law.
Europe will explore the US market in 2022
What would you say about Belarus?
Belarus has a very interesting legislation. However, the certification process is too complicated. You need to be approved by the KGB (state security) to get it done. This is probably the hardest stage of certification. It's way easier to get the license. There are several companies that accompany you in the certification process. They really do a great job. Although it's clear that getting a Belorusian license is not the priority now, because the political situation matters a lot.
Almost no one wants to enter this market now, besides, it's small because the population is only 10 million people. Some colleagues of mine have had problems with transferring money abroad. You can't even withdraw money from the country, you need to wait from 3 to 15 days.
They have recently increased the tax rate. Now it's 10% and that's it. I wouldn't say that Belarus is the number one market to discuss.
Well, let's talk about really interesting markets in 2021 and 2022. Africa?
Everything's complicated in the case of Africa. The market volume is big out there, however it's a sad story due to specific gambling habits and poverty.
Wait, what about a whole lot of small accumulator bets and big volume?
As far as I know, operators get 80% of the profit from VIPs. So, this model with many small bets doesn't really work.
There's another opinion, but OK, let's get back to Africa. I remember talks about this market in 2020 and the beginning of 2021.
Yes, it's true. But there were talks around the Ukrainian legalisation too 😄A lot of talks but I can't remember the real cases of companies entering the market. Of course, there is an interest. We even had a project in Angola. But you know, the main African problem is that they have very outdated legislation. It dates back to the 1960s-1970s.
Now we can see a huge emerging interest for betting in Latin America. Brazil is one of the most interesting markets because of the large population that has money (well, compared to the other countries at least). However, you need to think your marketing strategy through if you want to enter those markets. This is a huge conceptual difference from what is done in Europe and CIS. You need to add a lot of betting tutorial videos, promote on social media, it's a very popular thing for this market, you can't ignore it.
The USA is the most interesting market in this part of the world for sure. 28 states have already legalised gambling. They target betting and keep on banning online casinos. For example, New York has started very successfully. And there is a couple of states that allow online casinos to operate. These are Michigan and Connecticut.
New York took off in the very first week. The state immediately became the market leader.
Yes. It was an interesting story. Google updated their policy so that it could accommodate New York, but never did so for Ukraine although gambling is legal there, too.
We asked for information after the news about New York and policy changes had emerged, but Google Russia refused to comment.
Google policies leave much to be desired in terms of communication with company's representatives in case you have some questions and troubles connected to the policies. Their system is simple. They just say this is the right of the company, that's it. It's logical after all because they will be sued if something happens.
They answered though at least, instead of ignoring.
I agree. So, gambling is growing very rapidly in the US now. Florida, for example. There's a tough clash of the largest gambling companies and the tribes that used to have an exclusive right to launch and manage casinos prior to 2018. Now gambling business can be managed by other parties, too. It ignited a real competition. There are many ongoing legal proceedings, corruption, and politicians are under pressure.
Everything's rapidly changing, each state takes decisions on how to regulate gambling. We've seen it at expos we've visited. It was obvious during conversations that our clients are interested in the US market way more than in the Ukrainian one, for example. The level of the local legislation is very high. Even affiliates are obliged to get licenses to operate. They clearly understand who the main stake holders of the market are, who they work for. It's really cool. I know only a few places where affiliates need to get a license.
Bill Pascrell noted that Europе should turn to the US market.
The USA has already turned to Europe. Caesars had a deal with William Hill, totally cutting the European operations from the American ones. It's a very interesting example. Those who purchased William Hill obviously realised that common behaviour wouldn't work, and they separated the US part. The case is interesting anyway. When you purchase such a large operator it seems reasonable to get European operations. You're going to spend billions. Why not spend a couple more to get everything? 😊
European and American gambling business are coming into contact now. I think they're very different. European colleagues are likely to explore the US market this year. They need to enter it because there are large companies like Flutter. Such companies won't be limited by local markets. FanDuel, Fox Bet are their brands. Entain has BetMGM.
Georgia is an example of bad regulation, Australia is an example of the best one.
Various countries have been thinking over changes in gambling legislation. They can't come to a final decision quite often: Brazil, Ukraine, Republic of Ireland… The issues seems to have no end. Why?
I believe that different work groups discussing the legislation is the problem. The opinions of a regulator, operators, specialists of side areas are all needed. Gambling addicts psychology is studied. The banking sectors position should be taken into account too. When so many stake holders are involved in the process it takes too much time to decide something.
Is such a process fast in Russia?
The effectiveness of dealing with such issues in Russia are a mystery to me. I doubt that opinions of each party are taken into account. Perhaps, I'm wrong. I can't say for sure.
I think no one ever asks the general public anything. However, who should answer? There's no public gambling organizations anyway.
This is the main question. It's clear who is responsible for particular things in the Republic of Ireland or the Netherlands. These are professional people that have been working in the industry for many years. They see problems and they try to solve them. That's why the Dutch regulator works so actively limiting the advertising.
This is just one of the examples, but a very important one. I've been to Tbilisi, Georgia several times. Gambling ads used to occupy all the available space before the new regulation came to force. Signs, buses, outdoor advertising - everything was covered by gambling ads. This is a great example of a bad regulation.
It also means that other areas are not that strong in Georgia. Gambling just has money, while the others don't. Probably, it's a political issue.
Definitely. But why limit something in Georgia? To restrict operators from buying this advertising space because it's obvious that the market can't take it anymore. Gambling business revenue may be higher compared to other areas. However, it's not 100%. Anyway, marketing is a key business driver in gambling. This is why companies are ready to spend a lot of money on this.
A person from a company told me once that betting is a simple thing. You invest in marketing and you get some profit for sure. So investing in marketing is almost a guarantee that you get some revenue.
This is why bookmakers spend a lot on marketing. Advertising restrictions are implied to limit this gambling 'evil'. The example of Tbilisi was the most demonstrative for me, I was shocked. I could see gambling adds everywhere while walking down the central Shota Rustaveli avenue. There were even machines where you could deposit money. It's not OK, it's not supposed to be like that. I wouldn't like to live with such a regulation.
Head of the Georgian Gambling Association would disagree, I suppose 😊
😆 Well, a disaster happened in this case. The measures they took in Georgia were too strict. They should have done it in another way. Although it was expected. Advertising restrictions were tough but it's a sad story what happened to sponsorships. Advertising restrictions affected it a lot. Why? This should have been kept because it was a direct financial source for the sports.
But Georgia is following the trend. Many countries and regulators are worried by gambling ads. The UKGC, Australia, etc, are doing research…
Sorry to interrupt but I'd like to talk about Australia. They do research and they publish the data that everybody can freely access. The reports are updated almost every year. The reports on the Australian industry are very detailed. This is just a very high class work of the regulator. This is how it's supposed to be done.
How often do you face regulators in your business? Do you have clients from that industry, some representatives of associations, payment systems? Who are more difficult to work with?
It's not about the difficulty of working with them. It's about the ones you like to work with more. For example, working with associations requires creating analytic documents. We do it and we show them. We explain how particular problems are solved in various jurisdictions. We provide a summary of the law and legal practice. Comparative jurisprudence allows us to make the right conclusion. This is my most favourite task at work to be honest. You do complex work taking everything into account. I imagine it is like flying over a battle, then do a comparative chart with examples, numbers, and data. This is cool.
It's also interesting to solve a problem that the operator has such as wanting to get a license or trying to understand how legislation works. We make a road map: what to do first, what can be done later, and so on. We work with each operator's team separately or together. We organize this pretty big process which is very interesting and exciting. This is why it's hard to choose one aspect, different tasks mean different interests.
Is 4H business growing?
Definitely!
Further reading: