The decisions taken by Russian regulators prove effective
Our 4H agency partner and Legalbet permanent expert Ivan Kurochkin tells us what is happening in the gambling World. The first part of his interview reveals the history of 4H and the Russian market.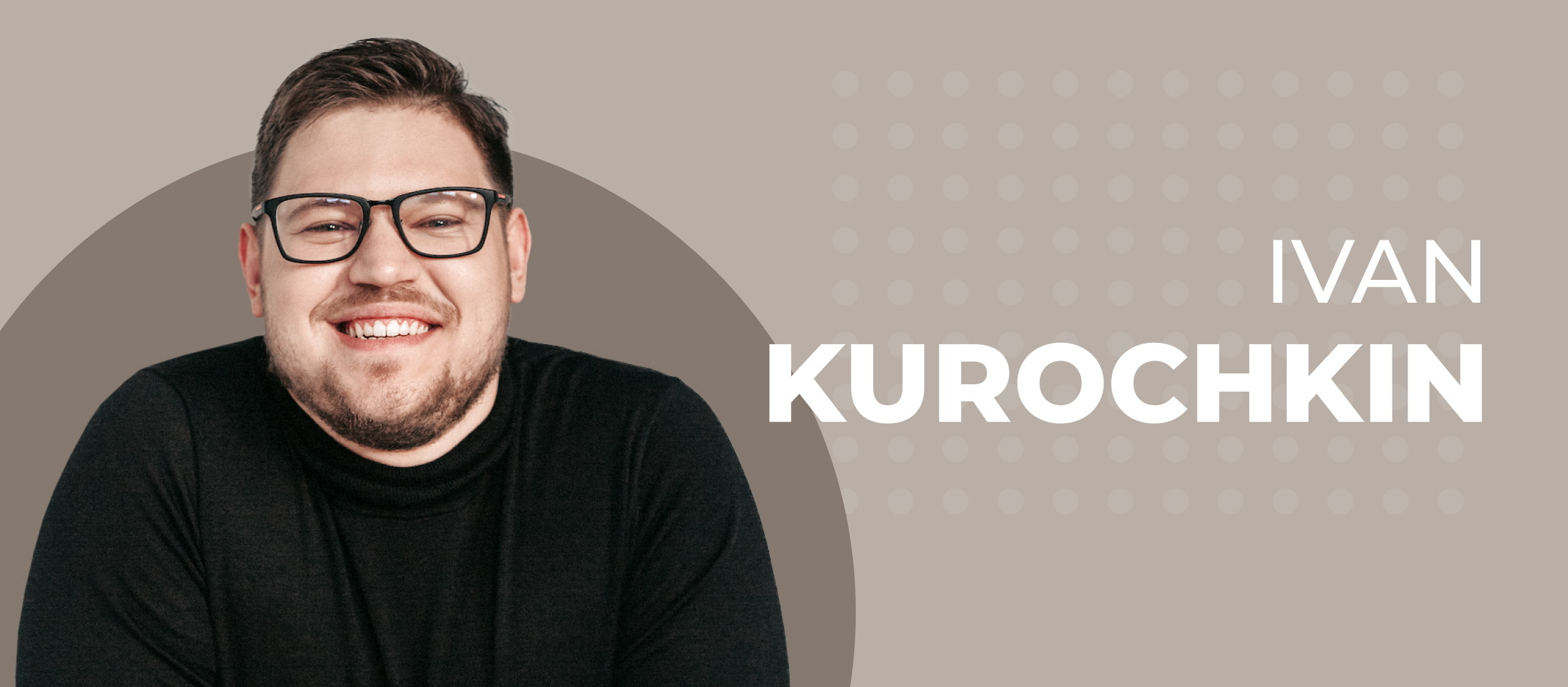 I found myself in an amusement arcade in England when I was 14 or 15!
How did you end up in 4H?
Well, it's connected to Ilya Machavariani. He entered a law university when he was 15, and so did I a bit later and at a different institution when I was 16. It was the law faculty at the Higher School of Economics for me and the Moscow State University for him. He had a one year advantage to grow 😊.
But it was an interesting way to end up in 4H for both of us anyway. Ilya and I worked in an international law firm Dentons. He was a chief of the Eastern European gambling business practice branch. I was among those who created and promoted this practice. There was a moment when we realised that we had to offer our clients something more than just regulatory issue consulting. We definitely had to widen our services.
We were working in an international company with limited text publishing, marketing and PR possibilities. Every record or a comment had to be approved by the main office. It could take up to two to three weeks. There was no chance to grow if you had to wait for two-three weeks for a simple comment to be approved by your European board.
How did you get to gambling? Were you just told that you would do that when you got to Dentons?
This is a very simple story actually. We had a big client, I can't tell you what his name was due to contract obligations. He needed detailed answers to a lot of questions about gambling regulation in Russia. We were working on this in depth and we realised that it's an interesting industry with a chance to grow.
I hadn't had gambling experience before we started to work on it. I only remember one time when I went to England, Brighton I think, when I was 14 or 15. It was a three months trip to study the wonderful English language. I got into an amusement arcade (a slot machines hall) somehow. I have no idea how I managed to get in. Probably the regulation wasn't that strict even in the United Kingdom back then. I managed to gamble in a slot machine when I was 15 after all.
So, a child, OK a teen, comes to a town and can easily get access to a slot machines hall. Do you agree that there were preconditions, besides the COVID pandemic, to the regulation tightening even in the United Kingdom?
Sure, definitely. I believe that gambling should be limited. Of course you shouldn't overregulate it because in this case there will be a lot of options made up to overcome it. Age and advertising restrictions are very important, especially for an industry such as gambling. Many interests are intertwined here. Government, operators, gamblers. And you need to mix it well to get a cocktail that everyone will like.
Gambling is a very interesting industry. People who work there speak knowing that they are seen as a public evil, but they feel that they're socially responsible.
That's always been a thing that surprises me. Other businesses make deals to minimise their tax burden or to hide the real owners, for example. Everyone smiles, they think that everything's cool and legal. However, it does more harm to society in the long term than gambling. It's just not that obvious and clear for ordinary people.
There are gambling companies that couldn't care less about social responsibility.
I could see the bright side of this business when I worked in the international law firm. We usually worked with foreign public companies. They scrupulously studied the law and other regulations, asked questions, and analysed the possible outcomes of their actions. They would consciously spend 18 months to 2 years studying the Russian or any other market just to decide against applying for a license due to a lot of risks that can't be fully quantified.
What happened to society and the legislation which made many serious companies pay more attention to the social responsibility side? Many operators talk a lot about responsible gambling, they even implement some restrictions on their own.
I wish I could say that this business has always been socially responsible. Unfortunately, it would be a lie. The thing is that companies could comfortably operate from anywhere. Of course I mean online operators first of all. The industry was barely regulated by governments initially which meant many tensions emerged when someone tried to regulate it properly. It's a stupid thing to say that a business with the main aim to earn money will talk a lot about social responsibility when there's nothing forcing them do so. I suppose that all these conversations, margin decreases and what have you, they willingly do (for example, Flutter in the Republic of Ireland) as a reaction to strict regulation.
Most of the people who work in gambling understand that this area has been strictly regulated. They accepted this reality a long time ago. They decided to lead the way continuing this trend. I wouldn't say that this trend is connected to the COVID-19 pandemic as it's been at least five years. Maybe even a bit more. There was a moment back then when legislatures of many countries (European ones first of all) started to regulate everything. Now there is little room to operate illegally. And it's getting stricter. Only a few countries in Europe, Asia, and Africa have legislative flaws. Although even in this case operators tend to stop using these loopholes as they may be blocked, fined or even have the license revoked.
It's an important thing. Why did governments start legalising and regulating gambling all of a sudden?
We saw the trend on implementing local regulation in 2017 (trends always come to us later😊). It allowed us here at 4H to realise that the market will be interested in us. When there's no regulation no one needs people who work with regulatory issues. But when countries keep on talking about legalisation month after month the industry needs those who understand how this process works. Here we are.
As for the question you've asked. I don't know… I think that the main aim is to shut down illegal operators, add money to the Government's budget and make this area work according to the rules. People in different countries understand that gambling goes on and there's nothing they can do about it. People keep gambling whilst governments come and go. Governments want to collect taxes and protect the citizens. It's a totally normal and logical story.
Gambling business revenues are so high now that governments can't ignore it anymore. Now they all pay attention to this industry and do everything to regulate it. Why has it happened? Is it due to technology development?
For sure. I consider the gambling business to be a very developed IT industry. Online betting is a definite IT thing, and it's very good in quality. You need to maintain all the systems and keep them working without glitches at peak times (including transactions and real-time events procession). It demands the coolest IT solutions. As technologies get better they move the industry further forwards.
Is gambling an evil or a cool part of the IT industry?
I would say that this is a socially responsible IT industry. We know examples of when an operator limits deposits, it means a lot. It's not a legal restriction, they do it on their own. Yes, it's true that they do it because they know the regulator's policy, because no one would decrease margin with their own hands. However, if you show everyone that you cut your margin you can get even more.
There are no responsible gambling institutions in Russia
Let's talk a little bit more about 4H. You wanted to go beyond the regulatory consulting. What was the thing that helped you to expand?
We started out offering different payment systems solutions. Once we had a big exhibition tour where we visited Amsterdam, Kiev, Barcelona. We saw a real interest in the payment systems. An operator doesn't always think of getting a license and operating on a regulated market. Sometimes they look for practical things. For example, how to get a payment channel for citizens of a particular country. This is what is really interesting for them since it can solve the key business task. When you receive a license you pay a lot to operate legally and get after all the taxes and other mandatory fees are paid off.
A payment system is a simpler thing. You integrate it (although this process is not fast) and you get a channel that increases your sales. Implementing a correct payment solution is a faster and cheaper way of expanding your business.
There's a lot of payment providers. Is it really so hard to find one?
Well, it's not that simple. There really are a lot of payment methods and providers, but it may be hard to find the one that will meet all the requirements that an operator has. For example, integration, commercial part, payment provider set. You need to keep in mind that a payment system you like may refuse to work with you. They're licensed and regulated too. There are many serious requirements to the way they're supposed to work. So you need to find a correct match between requirements and the things both sides want.
Payment systems that provide their services for unregulated markets evaluate how their risks correspond to the margin they can get from a client with a license of Malta or Curaçao. There's only a few payment systems of this kind, a few people know about them. We have pretty good connections with such payment systems. Our head of the Banking & Payments department Michel Reznik worked in various banks in London for around 10 years, he knows this ecosystem very well. This is why he can present an operator's case correctly. He can talk about the volume, the license, and recommend some integration options.
There is no problem with finding a payment system for a legal market if you have a local license. It's highly unlikely that someone will refuse to partner with you in the case where you have a license.
We were told that it's a very risky thing to partner with an offshore operator in Russia. This is why payment systems have very high commissions. Has the Russian government finally learned how to combat the illegal sector?
They did very well, it's true. They have implemented lists of illegal payment systems and operators. They decided that financial institutions can't accept money from an operator not listed among the legal ones, thus limiting a subject's privileges.
This white list is strictly limited to the licensees list. There's no other option. This decision has been seriously affecting the payment systems solutions market in Russia. I don't know for sure, maybe some banks keep on processing transactions for the offshore operators. However, there are just a few such banks remaining and getting fewer all the time. News about the licenses to be revoked can be seen quite often recently. This is a simple thing to detect. If a bank suddenly reports much better income results it only means that they process offshore transactions.
Is gambling really such a profitable source that it affects banks' business performance so much?
This is a good area in which to grow at least. No one's gonna question it I guess.
Let's talk about the details. What would you say about what the Russian government have been doing? Are they ahead of the rest of the world in gambling regulation or they can't follow the pace?
Well, you know, it's hard to say for sure. The process and restrictions they imply in case of blocking and fighting illegal gambling seem to be right. The decisions that the Russian regulators take prove the effectiveness. In the case of the payment systems - if something suffers a lot then the decisions were made correctly. The only thing is that p2p transactions are not reflected so far at all…
They're working on it I believe.
Yes, it's true. But it's so unstable now. There is a lot of work to do to detect all these difficult transactions. It's really really hard. However, the regulator knows about this problem and they do their best to solve it which is a good thing.
Speaking of how good the Russian regulation is, we need to separate the areas that we talk about. In the cases of blocking and payment limitations Russia's doing even better than the UKGC which we like so much (however, it's clear that sky's the limit). Meanwhile there are no comprehensive and regulated responsible gambling institutions in Russia. There is a bill on self-limitation of course, but it still remains unclear how it will be brought to life and whether it will be able to maintain the correct process of adding people to the list without disruptions.
By the way, it's an interesting thing. If a person has ever had problems with betting, it's not a good idea to allow him to play in a casino is it?
Absolutely. Casinos and bookmakers have historically been regulated differently in Russia. These are completely different areas. Simple example - a Russian government regulatory guillotine task force, where Ilya Machavariani works, reviews several acts. Only 10% of them are the ones connected to casinos.
Sweepstakes similar to Tote betting are separated in Russia too.
Here's a good example. Last year, around November, an interesting act emerged. Amendments to licensing stature. According to the act the regulator is obliged to take decisions on issuing a license within 45 working days and decide on adding changes in the licenses register within 25 working days.
Businesses wanted to decrease this period because when you open a retail shop you need to pay salary, rent, and so on. You have these spendings from the very first day. But you need to wait for a decision and waste your money without operating. It's quite expensive for the business, as you can work only after the regulator has checked everything.
The Regulator by the way reciprocated. They decided that businesses were not unreasonable, the position was logically well-argued and they decreased the period slightly. It wasn't much but they at least met our efforts. We're always glad in Russia when the government reciprocate what we do, this is a nice thing anyway 😊
To be continued...
Further reading: