The UKGC is reviewing regulation to limit player losses to just £100 per month!
In an incredible move towards becoming a "Nanny State," the United Kingdom Gambling Commission (UKGC) are once again attempting to control what UK citizens can do with their money. Not content at limiting bets on Fixed Odds Betting Terminals (FOBTs) to be capped at £2 a play, they are now attempting to limit online losses to just £100 a month.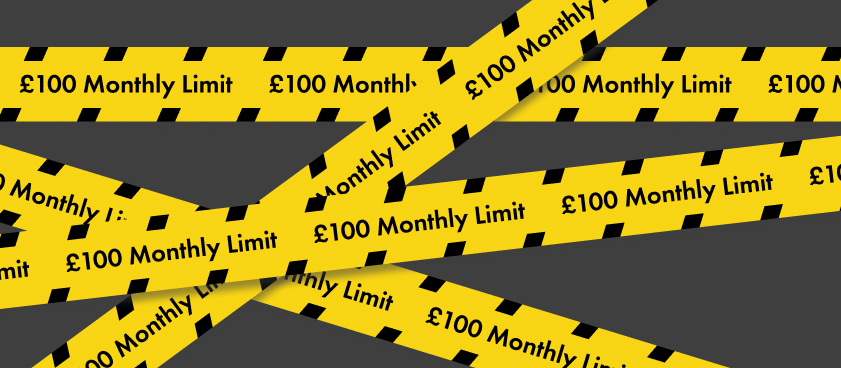 A report from external link

External links are prohibited

(The Worlds Gaming Festival) states that:
"The UK Gambling Commission concluded that the current betting limits set by many companies, which some amount to thousands of pounds, were irresponsible and inappropriate. For example, those limits set at £2,000. Therefore, due to the pressing issue of responsible gambling, there is the possibility that the maximum loss per calendar month will be set at £100. In addition to this measure, British gamblers may encounter more rules restricting their playing time. The regulation proposed includes a one-hour time limit and players will experience constraints on their bonus winnings after their one hour playing time."
Despite the fact that if someone has legally earned their money how they spend it is entirely up to them, we do not see how enforcing such a limit would be possible. If we are very generous and assume it is possible for a bookmaker to calculate how much a player has lost a month (not easy as some bets are not settled until months later) a player has a William Hill account and in a month loses £100, Ladbrokes would have no way of knowing this, so presumably, they could still lose £100 at Ladbrokes the next day. There are 33 bookmakers currently reviewed at LegalBet and 20 more on the way, so together that is already a £5k per day possible loss if you were so inclined.
This proposal is as unenforceable as it is unnecessary
IF, and we would like to emphasise the IF, this was brought to pass we do not see how ANY UK bookmaker could operate in the UK market. Every so often people do win gambling, and a 50p accumulator can return £10,000. Bookmakers liabilities can only be covered by other players losses, and so logically if you restrict losses to £100 a month you would have to cap winnings to £100 a month as well. Doing this is utterly unrealistic, and still doesn't answer the question of who will pay for the bookmakers running costs and other expenses.
Opinion from the UK affiliate industry has been quick to slam the idea, with comments from the external linkExternal links are prohibited such as:
"How out of touch can the UKGC get?" - mickyfu

"Saw this a couple of days ago but was too mad to mention it." - PromoteCasino

"That's really quite absurd. The UKGC has lost touch with reality." - Cash Bonus

We fully agree with these sentiments. IF these proposals go through then the UKGA shall get their wish to "protect" problem gamblers as there shall be no more online gambling in the UK whatsoever. A £100 a month per player loss limit is just not economically viable.