How to Withdraw from Fitzdares: How Long Does It Take in 2023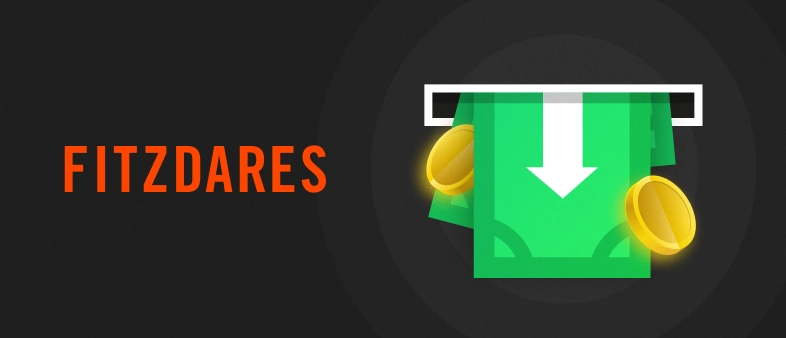 Fitzdares Withdrawal methods
Fitzdares market themselves as the world's finest bookmaker and have a first class "club" in London which goes a long way to back this claim up. The betting site however, if truth be told, is certainly functionable but is not one of the market leaders. It does a job but there is nothing that makes it stand out from the crowd, and the limited number of payment methods available is indicative of that.
Fitzdares Withdrawal Options and limits
The number of withdrawal options available at Fitzdares is very low, with no E-Wallets available nor any other "alternative" methods. You can deposit with a debit card but not Neteller, Skrill, PayPal, or any other E-Wallets. Nor can you use a direct bank transfer which is equally rare. As is the case with all UK regulated websites they also do not allow you to use a credit card.
Withdrawal Method




Fee

Processing time

Min limit

Max limit

Debit Card

(Visa) 

Free

1 day

£10

N/A

Debit Card

(Visa Electron)

Free

1 day

£10

N/A

Debit Card

(Mastercard)

Free

3-5 days

£10

N/A

Debit Card

(Maestro)

Free

3-5 days

£10

N/A
Fitzdares Withdrawal Methods – Debit Card
The only deposit methods available at Fitzdares are Debit cards. This is not necessarily a problem as the vast majority of people have debit cards, and it is quick and simple to use the card to transfer money instantly and free of charge from your bank account into Fitzdares. Withdrawals have no fee and also have no maximum limits. If you use a Visa debit card this is preferable to a Mastercard as the Visa debit card withdrawal time is less, being processed the same day back into your account.
How Long Does A Fitzdares Withdrawal Take?
The withdrawal time from Fitzdares depends on which type of debit card you use. If you have a Mastercard it can take between 3 and 5 days. Visa debit cards on the other hand are same day withdrawals.
Step by Step Guide
How to make a Fitzdares Deposit
To deposit money into Fitzdares sportsbook you first need to register an account and then log into it. Once you are logged in you will see up in the top right hand corner a small "account >" button next to your name.

Click on this button and you will then be presented with the following drop down list. Click "Deposit".

You will then be shown the address you registered with and asked to confirm if that is the billing address. You will also see some small print about funds protection and also a link to set "deposit limits" which is very responsible of them. Assuming all of that is correct then you can enter you can tick a box to confirm receipt of the information and proceed to deposit.
The only methods available are Debit card at the moment, they accept all types be it Visa, Visa electron, Mastercard, or Maestro. You need to input
A) The long 16 digit card number on the front of your card
B) The amount you wish to deposit
C) The three digit security code on the back of your card

After that click the yellow "submit" button and you are done. A message will appear confirming your transaction and you are ready to start betting instantly. 
How to make a Fitzdares Withdrawal
To withdraw from Fitzdares you need to be logged into your account and then you must open the "account >" button in the top right hand corner.

After clicking on that you will be presented with the following set of options and you want to choose to "Withdraw" from that list.

After selecting "Withdraw" you are now nearly there. The screen says to "Choose Method" but in reality you can ignore this message, there are only debit cards available and automatically the card number indicates which you are using.
All you need to do is enter the amount you wish to withdraw (A) and then select which card you wish the money to go back onto. Click on the yellow "withdraw money" and that is how to withdraw from Fitzdares.

Frequently Asked Questions
How can I view my withdrawal history?
To view your withdrawal history it is necessary to be logged into your Fitzdares account, and then to open your "account >" section. From inside that drop down box you will have the option to see your "Account details". In here you can set your time frame and view all actions on your account, including every time you deposit and every time you withdraw funds.
What is the minimum deposit and withdrawal amounts?
The minimum amount which can be deposited at Fitzdares is £10, this is for all types of debit card be it Visa, Mastercard, Visa Electron or Maestro.
How can I cancel a withdrawal?
Since Fitzdares is regulated in the UK and has a licence from the Gambling Commission it is not possible to cancel a withdrawal once it has been submitted. It does not matter if it has been sent or not once it is pending it can not be canceled.
I am having problems with my withdrawal, what can I do?
If you are having problems then it is possible that you have not met one (or more) of the payout rules. Getting in touch with the customer services team is a sure fire way to get to the root of the problem. They will be able to either resolve the problem there and then, and if not they will be able to explain the steps which you need to take in order to solve the issue. They can be contacted by live chat or on the phone, every day of the week. Remember if you think the payout time is taking a while and you are waiting longer than one or two days if you used Mastercard this will take longer than Visa withdrawals.
Unfortunately not, no. PayPal is not accepted by Fitzdares at the present time.