Pros
One of the finest names in UK Bookmaking
Powered by FSB technology
"Cash Out" option available
Fast Payouts
SBC Racing Sportsbook of the Year 2020
Cons
Poor betting odds
No ability to access your transactions history
Bland looking website
No regular "Sign Up Bonus"
Limited or no ongoing promotions
No Welcome Bonus
As of March 2023 there is no Welcome Bonus for new customers at Fitzdares.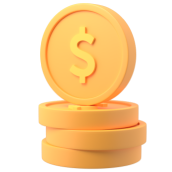 Payment methods
Payment method
Min
Max
Fee %
Withdrawal time

10
x
0%
Instant

10
x
0%
Instant

10
x
0%
Instant

10
x
0%
Instant
Payment method
Min
Max
Fee %
Withdrawal time

10
x
Free
x

10
x
Free
x

10
x
Free
x

10
x
Free
x
This bookmaker is not working with Legalbet.uk to solve disputes.
Review of the bookmaker Fitzdares from Legalbet
Fitzdares is half sports betting company, half a Gentlemans club. The club is located at 50 Davies St, Mayfair, and is described as a "safe haven in the heart of London where you can watch your favourite sport in both comfort and luxury". As you can probably tell their target audience are those who may be looking for a more personal and higher standard bookmaking service.
Fitzdares was founded in 2006 by Balthazar Fabricius who has been involved in the bookmaking industry all of his life. His father was a racecourse manager at Goodwood and after University, was offered a place on the graduate scheme at Ladbrokes where he gained further insight and experience in bookmaker management and operation. Balthazar wanted to preserve the traditional way of bookmaking which lead to the creation of Fitzdares. Fitzdares was originally an exclusive club with entry and possible acceptance only being achieved via personal referral. Fitzdares has since opened its doors to the public but still differentiates its service from mainstream bookmakers with a superior range of client benefits.
Odds — normal
We calculated the margin for Fitzdares by analyzing the odds they offer. We further ranked them in one of the following three categories:
From 1% to 5%: Good value
Over 5% to 7%: Average value
Over 7% to 10%: Poor value
Football
We got our results by taking into account the odds for final result outcomes measured in line with the over / under for different football leagues. Getting the average results using this method, we were able to obtain the margins for each league and the overall betting margin for the bookmaker.
Fitzdares has an overall average margin of 5.72% for football and falls in the normal category. In the first section with Premier League and Championship, the margin is at 4.92%. The second section with Spanish La Liga and Italian Serie A, the margin is at 5.55%. Finally, taking leagues from the rest of the world into account, the margin is at 6.7%.
Betting options — good
Range of Sports: Fitzdares cover 27 different sports, which is about average. They have all the major sports covered but as is common in the UK market they pay most attention to Horse Racing and Football markets.
Range of Bets and Markets: At the time of writing (Dec 2020) there is a full list of matches and a decent number of bets although bizarely the Premier league games have 90 options to bet on whilst the Portuguese Primeira has nearly 150.  In England, they price up games for nearly every competitive league and your team will be in there somewhere.
They specialise in horse racing though have have recently won the SBC 2020 "Racing bookmaker of the year" award. They have a range of ongoing offers all the time, recently on the King George VI, including specials on certain races so checking out the offers page is always a good idea.
Betting Limits: Limits are high for most major events and they are an upper class bookmaker who very rarely (if ever) limit bet stakes.
Live — bad
The in-play features are OK but not that good if truth be told. There are only a few bet optionsand graphically there is a lot to be desired. There are many reasons to bet at Fitzdares but "In Play" betting is not one of them.
Updated: 28.03.2023
Information about the company
Company name

Fitzdares Ltd

Address

50 Davies Street, Mayfair, London
The Gambling Commission

№: 1015927
Other bookmakers


50% refund of first day losses
£35













"Bonus Credit" if lose
£40
































Scottish residents only
£20