Geoff Banks Withdrawal methods & "How-to guide"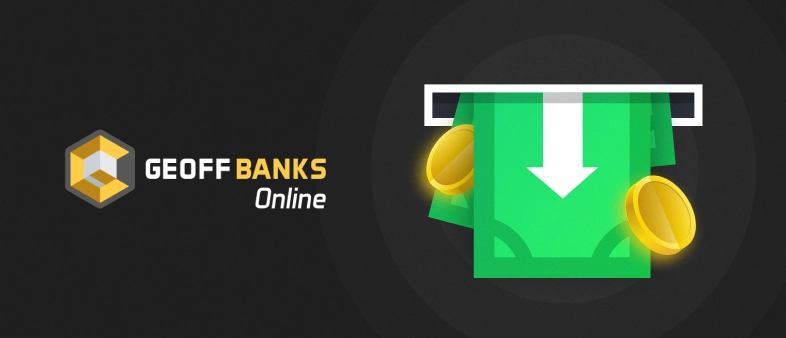 Geoff Banks Withdrawal methods
Geoff Banks do not have as many withdrawal methods as some, but they have the ones that count. The primary method is "Online Deposits" with Debit cards, either Visa or Mastercard, which are processed instantly. Other methods include the main E-Wallet most people have an account with, PayPal. Finally, and not available everywhere) is the lesser known Boku for those that wish to deposit using their mobile phone bill. Unusually they do not accept either Neteller or Skrill as deposit or withdrawal methods, or credit cards (but that is standard across the industry). Interestingly deposits paid by debit cards are withdrawn as a bank transfer, but in reality there is very little difference. For all methods they do accept there are never any fees applied by Geoff Banks, and you will get a quick payout time.
Geoff Banks Withdrawal Options and limits
Withdrawal Method




Fee

Processing time

Min limit

Max limit

Debit Cards

(Visa or Mastercard)

Free

1-3 Days

£10

N/A

PayPal

Free

1-3 Days

£10

N/A

Boku

Free

1-3 Days

£10

N/A
Geoff Banks Withdrawal Methods – Debit Card
Geoff Banks accepts Visa and Mastercard and you can opt to do an either "Online" or "Manual" deposit. In practice there appears to be very little difference which one you pick. Payments which are taken from one card are paid back onto the same card. This will be free of charge as long as the balance has been turned over at least once.
 Geoff Banks Withdrawal Method – PayPal
If you already have a PayPal account then this could be the method you want to use, the familiarity and ease of use will definitely appeal. Even if you do not have a PayPal account it is still pretty easy to set one up. PayPal can be a way to ringfence your gambling and also protect your personal banking details from being spread too far and wide. Money transfers involving PayPal are quick and secure, and at Geoff Banks always free.
Geoff Banks Withdrawal Method – Boku
When you opt to make an "Online Deposit" you will see the option to use either a Debit card or to pay with your mobile, using Boku. If you choose to use Boku you simply enter your mobile number onto the next screen, and the credit amount (up to £40) will appear on your next bill.
How Long Does A Geoff Banks Withdrawal Take?
How long a withdrawal will take has no simple answer, because whenever you transfer money there are a lot of factors involved. It will depend on what method you use and also when you make it, and also how much it is for. As a rule you should expect your money within 3 days of making your withdrawal, and if all goes well with some wind in the sails it may be the same day.
Step by Step Guide
 How to make a Geoff Banks Deposit 
To deposit into Geoff Banks you first need to log in and then you will see several headers, from left to right you have:
A) "Online Deposit"
B) "Manual Deposit"
C) "PayPal Deposit"

If you choose to make an "Online Deposit" the following screen will appear, asking you to once again confirm your customer ID and the amount you wish to deposit.

The following screen interestingly gives you the option to use either a Visa or Mastercard debit card OR… you can use boku to add the amount of your deposit onto your next mobile phone bill.

If you do select boku on the following screen, seen below, you can simply enter your mobile phone number and begin to move money into Geoff Banks.

If you do not want to use your mobile phone bill and instead opt for the much more traditional use of a debit card then the below screen will appear asking you to enter a few details, and submit your request.

If you have clicked PayPal deposit then the procedure is very similar, the main difference is that this time you must log into your existing PayPal account in order to complete the procedure.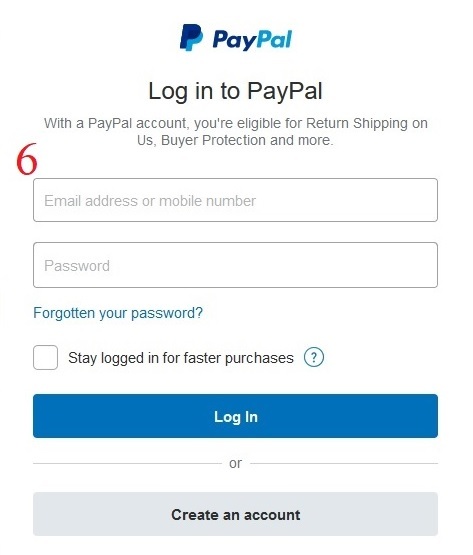 How to withdraw at Geoff Banks
To withdraw from Geoff Banks you firstly need to be logged in and go to the "My Account" section. Then on the left towards the bottom of the screen you will see the tag "Withdrawals".

Once you have clicked on the "Withdrawals" tab the following page shall appear. This is where you can enter your details:
A) = Name
B) = Geoff Banks Username
C) = Amount to withdraw
Then you go to the "Next" page
This is the final screen before you withdraw funds, here you enter the bank account information of where you want the funds to be returned to. After this you may be asked to provide some more ID, but this is simple to upload and nothing to worry about. You are pretty much there now, just wait for your money to arrive.

Frequently Asked Qusetions
How can I view my withdrawal history?
To view your Geoff Banks withdrawal history you first of all log into Geoff Banks and then go to the "My Account" section. From that screen if you scroll down underneath your account overview is your transactions. You simply need to choose a time period which you wish to view, and then all your account movements will be on display. You can see not just the amounts of your withdrawals but also your deposits and the deposit methods used.
What are the Minimum deposit and withdrawal amounts?
The minimum amount which you can deposit at Geoff banks is £10. The maximum amount is £40 if you are using the mobile payment option boku. Other methods have a considerably higher limit which is likely to be an individual specific amount set by your bank.
How can I cancel a withdrawal?
It is not possible to cancel a withdrawal once it has been placed and is pending on the Geoff Banks system.
I am having problems with my withdrawal, what can I do?
If you face any problems when making a withdrawal, for example you find yourself waiting for longer than you expected, then your first port of call should be the Geoff Banks customer support. They will either fix the problem or be able to send you in the right direction to find the people who can help. They are available by phone (01344 873334) between 8:30am and 9:30pm or you can Email then anytime you like on ([email protected]). It is very unlikely though, if you have followed all the payout rules, that you will have a problem.
Yes PayPal is an accepted payment method for use at Geoff Banks.