Pros
A total of 22 betting markets
The website has an attractive layout
Many bonuses for existing customers
Secure betting platform
Cons
No Live betting
No Live chat tool
UP TO £500 REFUNDED AS REAL MONEY
Follow the steps below to claim your welcome offer at Geoff Banks:
Register on the bookmaker's website

Deposit funds in your account

Place your bets on the sportsbook section

The bookmaker will refund 10% of your stake within the first month of gambling (up to £500). See the terms below.
The maximum rebate is £500. The rebate will be calculated and made to your account in up to 32 days. Refunds are made with real money, which can be withdrawn. No Free bets. Minimum wagering requirement of 10 settled wagers within the first month of your account. You can only use one offer at a time. Geoff Banks reserves its right to cancel or restrict the payments related to this offer at its own discretion and without prior notice.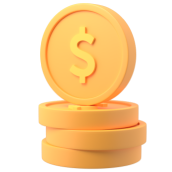 Payment methods
Payment method
Min
Max
Fee %
Deposit time

£10
N/A
£0
Instant

£10
N/A
£0
Instant

£10
N/A
£0
Instant

£10
N/A
£0
Instant
Payment method
Min
Max
Fee %
Withdrawal time

£10
N/A
£0
From 1 to 3 business days

£10
N/A
£0
From 1 to 3 business days

£10
N/A
£0
From 1 to 3 business days

£10
N/A
£0
From 1 to 3 business days
This bookmaker is not working with Legalbet.uk to solve disputes.
Review of the bookmaker Geoff Banks from Legalbet
Geoff Banks prides itself on being a fast-moving sports betting company, providing top-notch, bespoke service to discerning customers. The owner of the sportsbook is Geoff Banks, son of a very popular and well-known UK gambler - John Banks. They both worked in the bookmaker business, and Geoff took over the family business in 1998. The sportsbook offers tailored services customised to the specific needs of every customer.
Odds — normal
We calculated the margin for Geoff banks by analyzing the odds they offer. We further ranked them in one of the following three categories:
From 1% to 5%: Good value
Over 5% to 7%: Average value
Over 7% to 10%: Poor value
Football
We got our results by taking into account the odds for final result outcomes measured in line with the over / under for different football leagues. Getting the average results using this method, we were able to obtain the margins for each league and the overall betting margin for the bookmaker.
Geoff Banks has an overall average margin of 5.2% for football and falls in the normal category. In the first section with Premier League and Championship, the margin is at 4.87%. The second section with Spanish La Liga and Italian Serie A, the margin is at 4.68%. Finally, taking leagues from the rest of the world into account, the margin is at 6.03%.
Betting options — normal
Betting Markets
At Geoff Banks, as a customer, you can take advantage of the variety of available betting markets – there are a total of 22! They are the following: American Football, Baseball, Basketball, Boxing, Cricket, Cycling, Darts, Football, GAA, Golf, Greyhounds, Horse Racing, Ice Hockey, Motor Racing, Snooker, Special, Rugby League, Rugby Union, Tennis, UFC/ MMA, Virtual Horse, and Virtual Greyhounds.
Live — bad
Live Betting
Unfortunately, the bookmaker does not offer any Live betting or In-Play betting services on any games/ tournaments on its sportsbook.
Live Streaming
When it comes to live events, you may not be able to watch big sports clashes, like the Champions League Final, but you will be able to watch Horse Racing events through a live stream on the bookmaker's platform..
Geoff Banks Mobile App
Don't be surprised if you do not find a casino section because Geoff Banks is an online sportsbook and sportsbook only. Customers can place bets on the go as the Geoff Banks app is available for download for Apple and Android devices.
How to Register at Geoff Banks
Follow these instructions to complete the registration process quickly and without stress. Once you are on Geoff Banks' website, navigate to the top right of the page. Find the "Register" section and click on it. Then follow the steps below.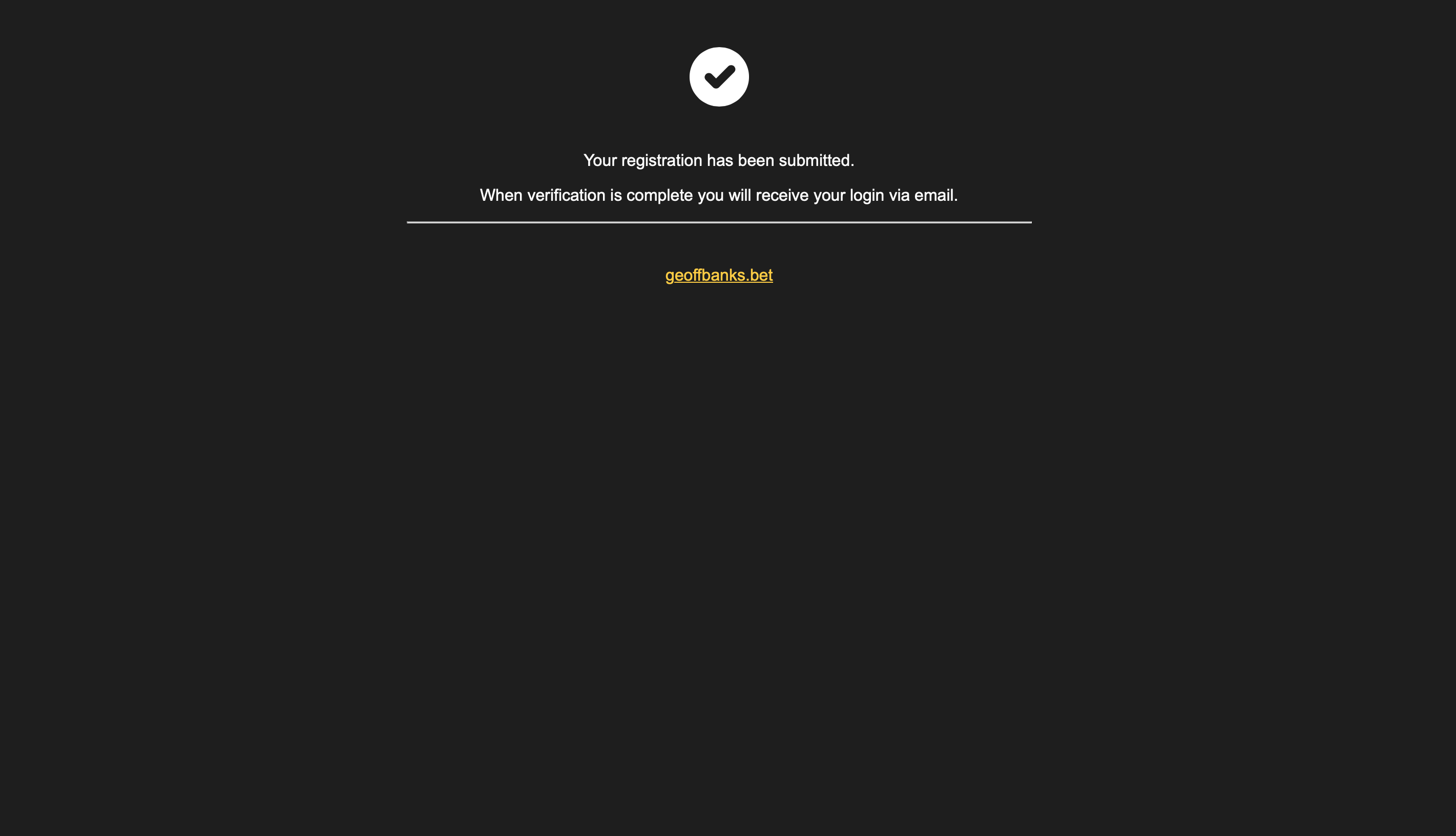 Once you have accessed the portal for registration, you will need to fill out a few text fields with your personal information. Firstly, you have to enter both your names, as they appear on your ID. Then, you will need to provide your full address. Afterwards, you have to enter your personal phone number, followed by an email address. Then move to step 2.

In step 2, the bookmaker will ask you to choose your own username. Once you have entered it, move to the next section. The bookmaker will ask you to choose a deposit limit - pick the max deposit amount for a day/week/month. The bookmaker has a strong focus on security, which is why you will need to pick a security question. For this example, we will proceed with "Your mother's maiden name". Answer it and proceed to the next step.

The third step is identity verification. You will have to upload three files - proof of address, proof of identity and proof of income. You can use a bank statement to prove your address, and you can do the same for the proof of income, as long as the statement is no more than 3 months old. Then upload a copy of a form of ID – a driving licence, passport, or national ID card. When you are ready, move on to the final step.

If you have followed all the previous steps diligently and properly, once you submit your details, the bookmaker will take you to a page confirming that you have registered your account. Once they have confirmed your identity, you will receive an email containing a login link so that you can access your account.
How to Deposit at Geoff Banks
You can only deposit if you have successfully completed the registration process and profile verification. To make depositing as easy as possible, follow the instructions below.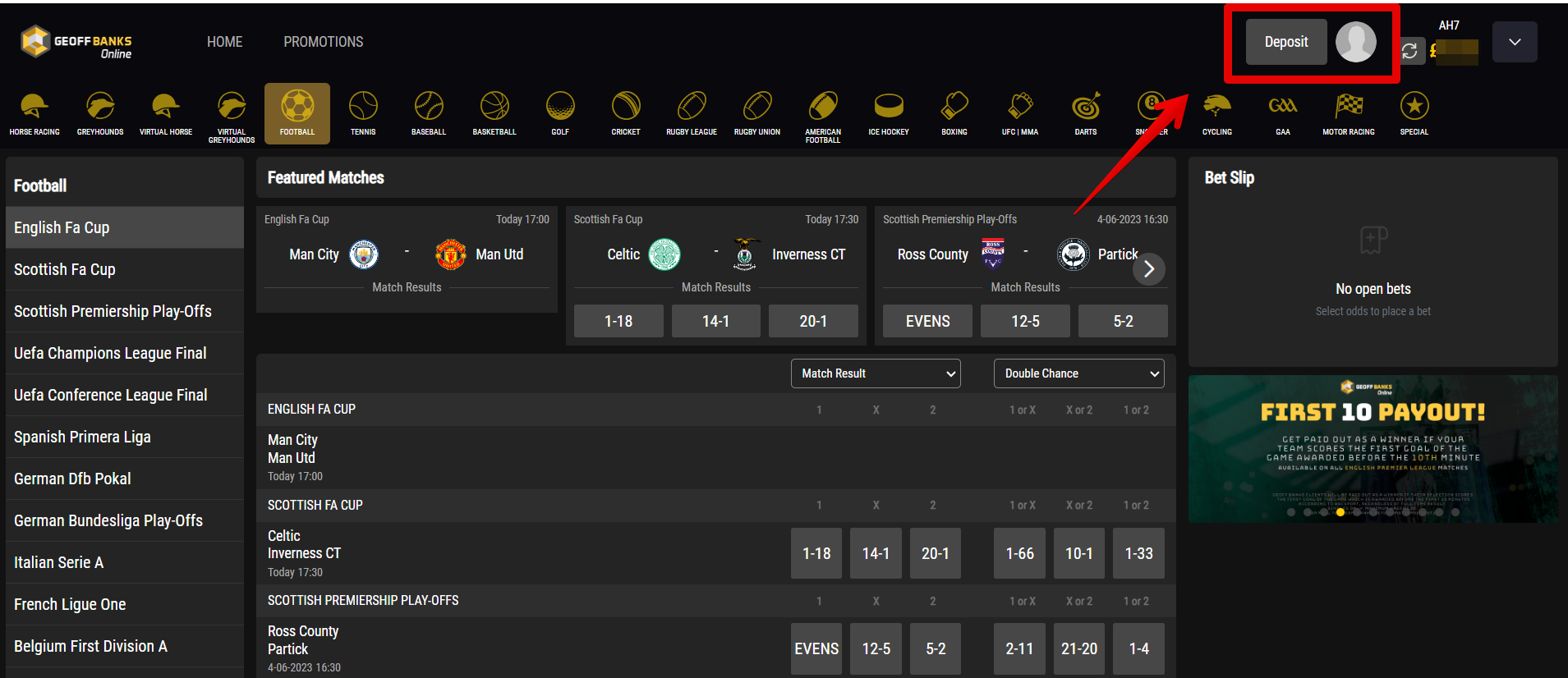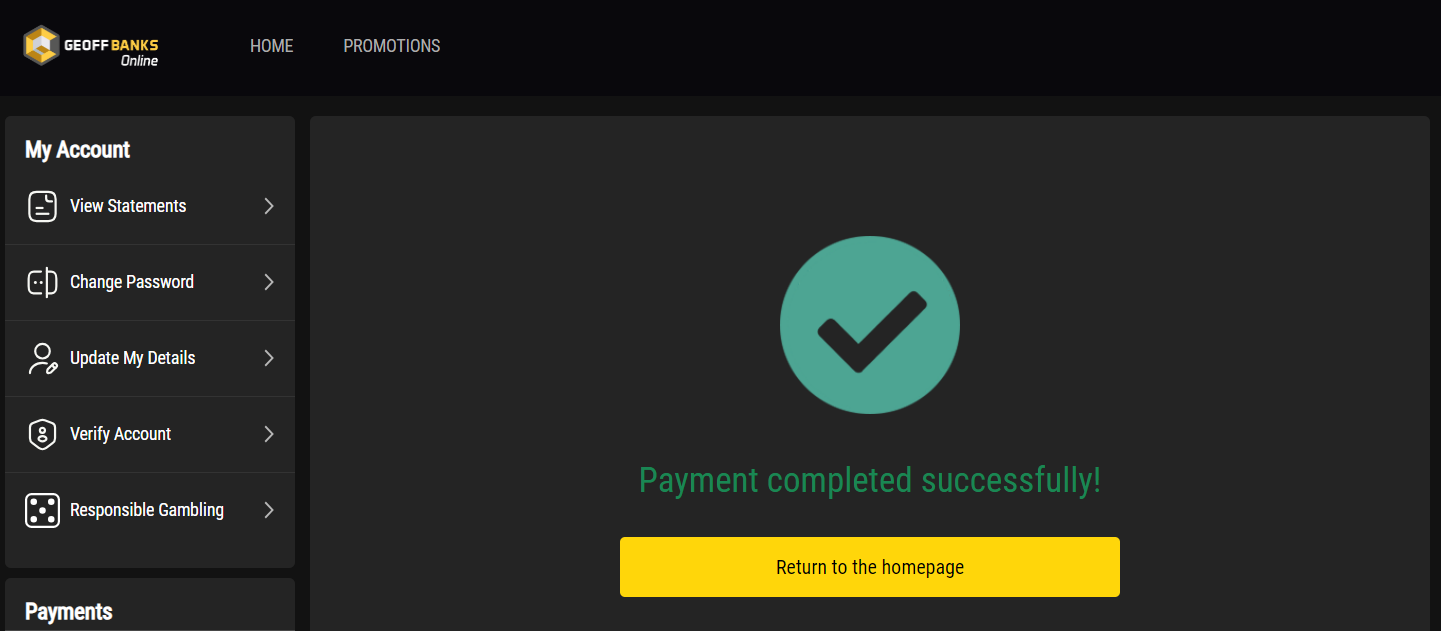 Once you have registered and verified your account, the main page of Geoff Banks' menu will be updated and in the top right corner, you will be able to see the account icon and next to it, you will see a large "Deposit" button.

For the second step, you will need to choose an amount to deposit as well as the method to use. This is unusual because normally you enter the amount last, but there is no actual difference doing it this way round. The minimum amount that you can deposit is £10 and you have the choice of using either a debit card or PayPal. 

Once you have chosen a payment method if it is the first time that you have ever used it before then you must enter all the details. If you have used it already the details are saved, for a card deposit you will only need to enter the card CVC number and confirm it.

Once the transaction has gone through you (which should be almost instant) you will receive a confirmation message. After that you are ready to begin betting.
How to Bet at Geoff Banks
You can only start betting after you have completed the full identity verification process and made your first deposit. Once you have done this, follow the instructions below to place your first bet.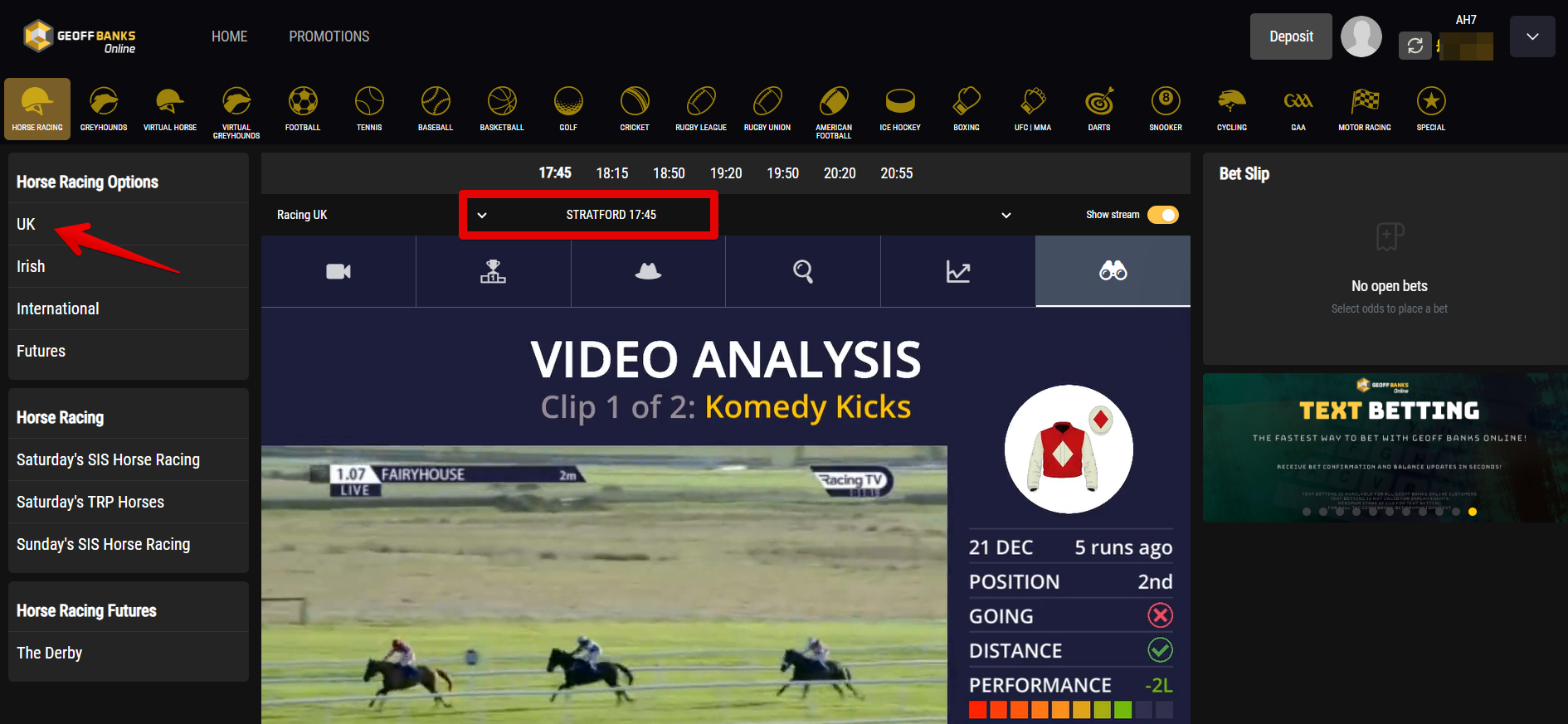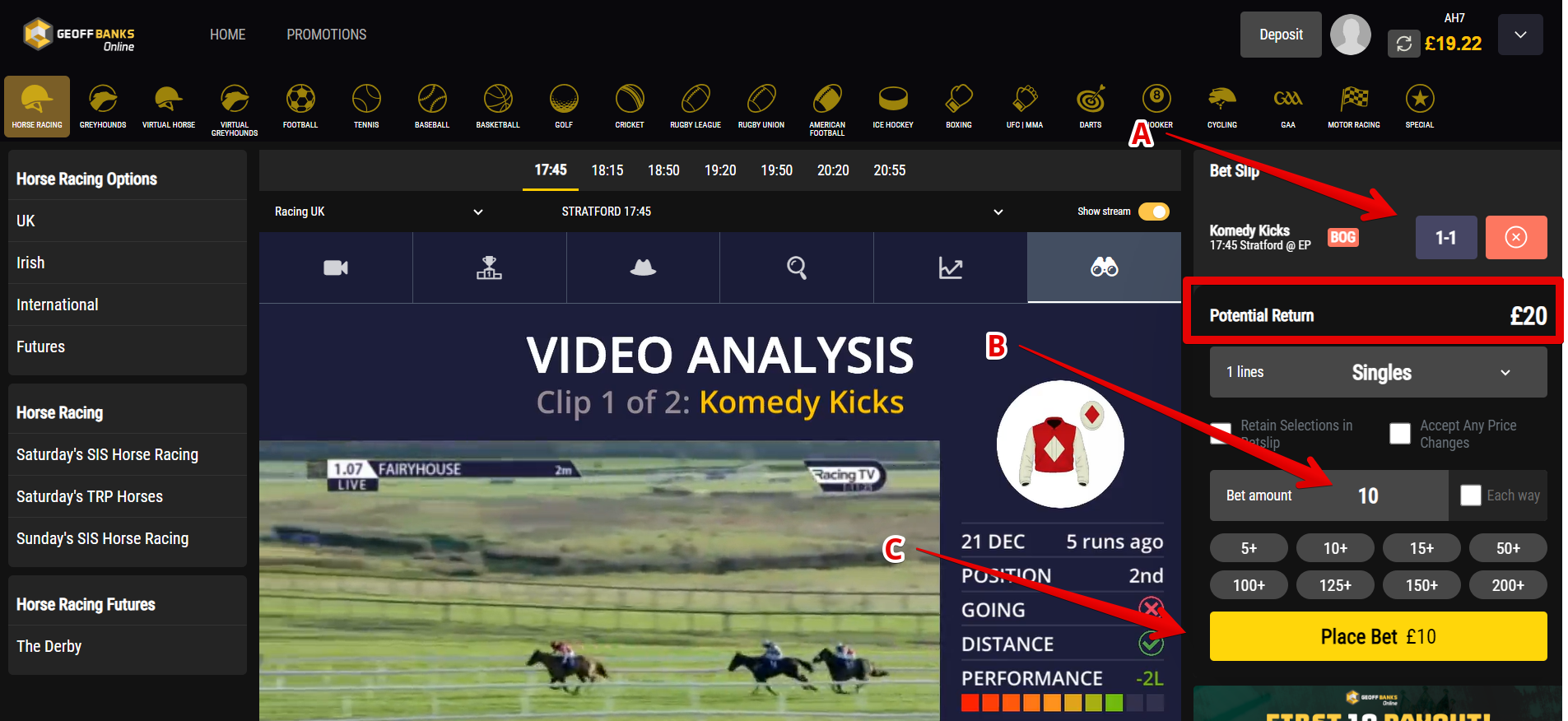 The first step you will need to go through will be to choose the sport that you want to bet on. On the left side of the sportsbook page, you will see a list of sports to choose from. In this example we are going to bet on a horse race.

For the second step, you will need to choose which race, you can do this by firstly selecting where your race is taking place (which will probably be in the UK) and then you can fine tune the search to the specific meeting. From that drop down list choose the specific time of the race you want to bet on if you know it, or you have the option to scroll through all available races at that meeting by clicking on the times that appear just above. A very nice touch at Geoff Banks is that before you go to place your bet you are shown a video replay and analysis of the last run by each of the horses that will be taking part in the race today.

In order to place your bet scroll down to under this analysis and you will see the horses that will be running in the race, and helpfully you are also shown what colour jerseys the jockey will be wearing which is very helpful when you want to watch the race unfold. To the far right you are shown the odds available for each horse, click on the one you want to bet on which will make it turn yellow..

 You will simultaneously have a bet slip appear in the top right of your screen. You may need to scroll up to make it visible. Here you will be shown:

A: It confirms the odds, which may have moved since you clicked them before. It does not matter what the odds said before, what the odds say here when you place the bet is what you will get.

B: You can choose how much to stake, remarkably at Geoff Bet you can stake as little as 1p! Which is the ultimate in gambling flexibility.

C: The last thing for you to do is to is place the bet, in this case we are betting £10 at Evens. Note that you are also told what your potential return will be before you submit which is another nice touch.

Once the bet has been submitted you will get a confirmation message and will be able to view the bet details in your account history.
How to Withdraw at Geoff Banks
Before attempting to withdraw funds from your account, you should be aware that the minimum withdrawal amount is £10.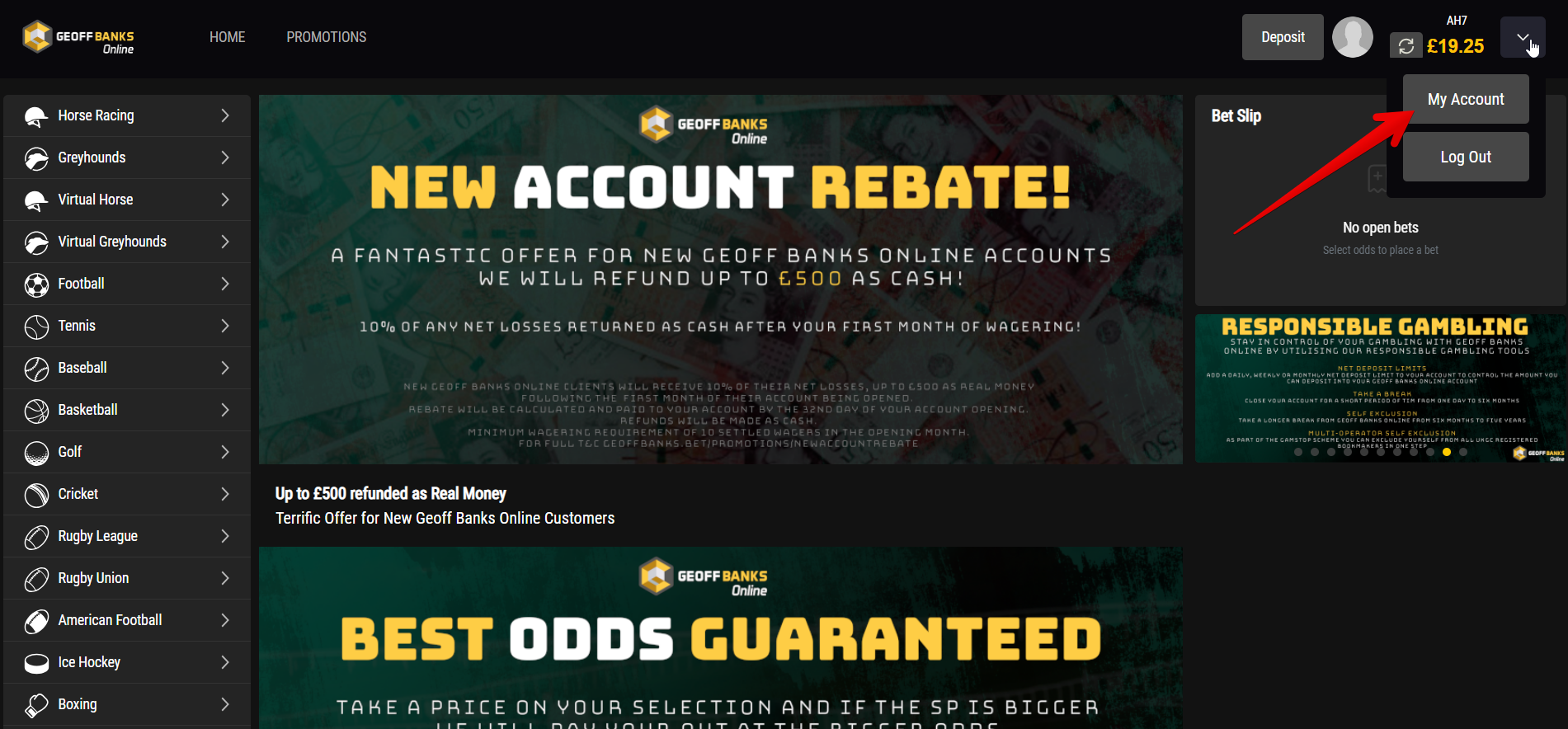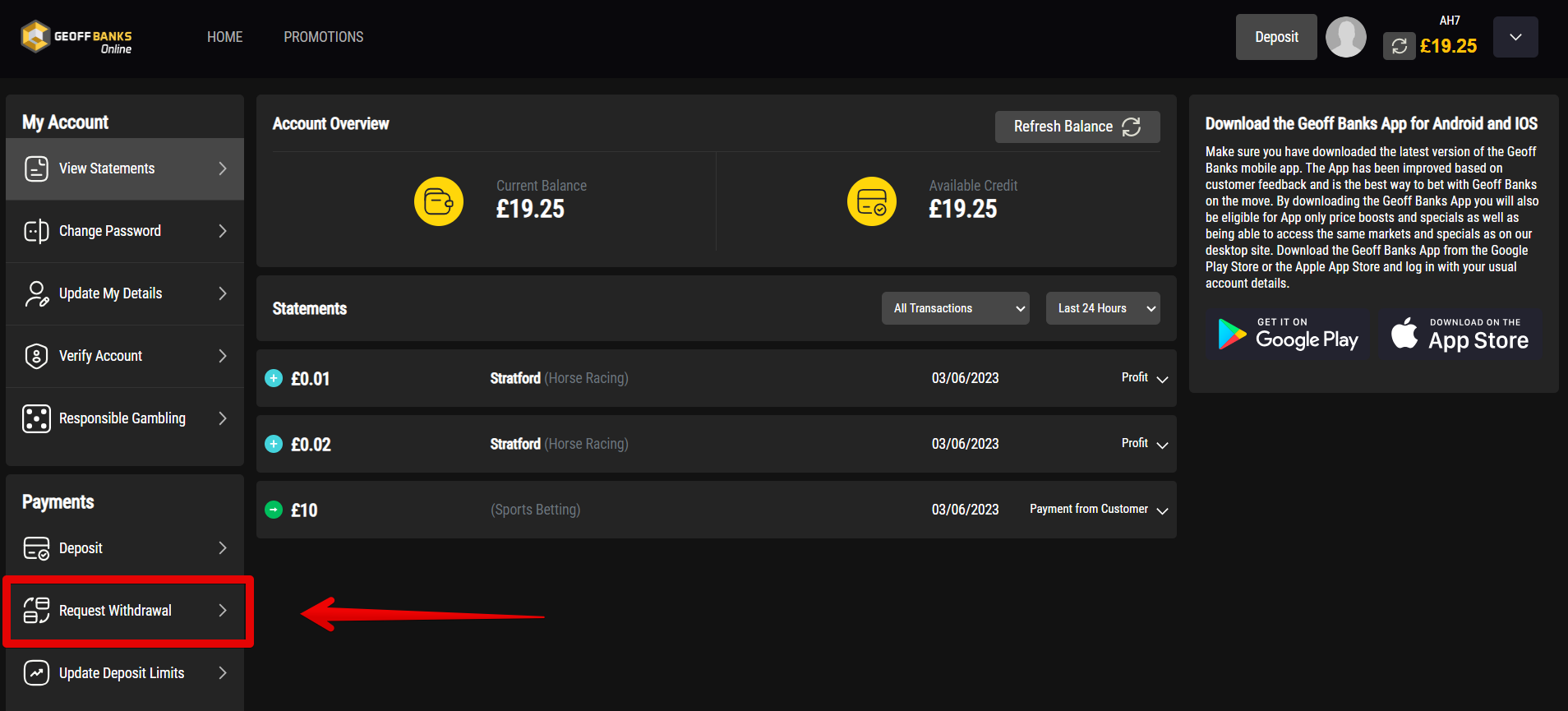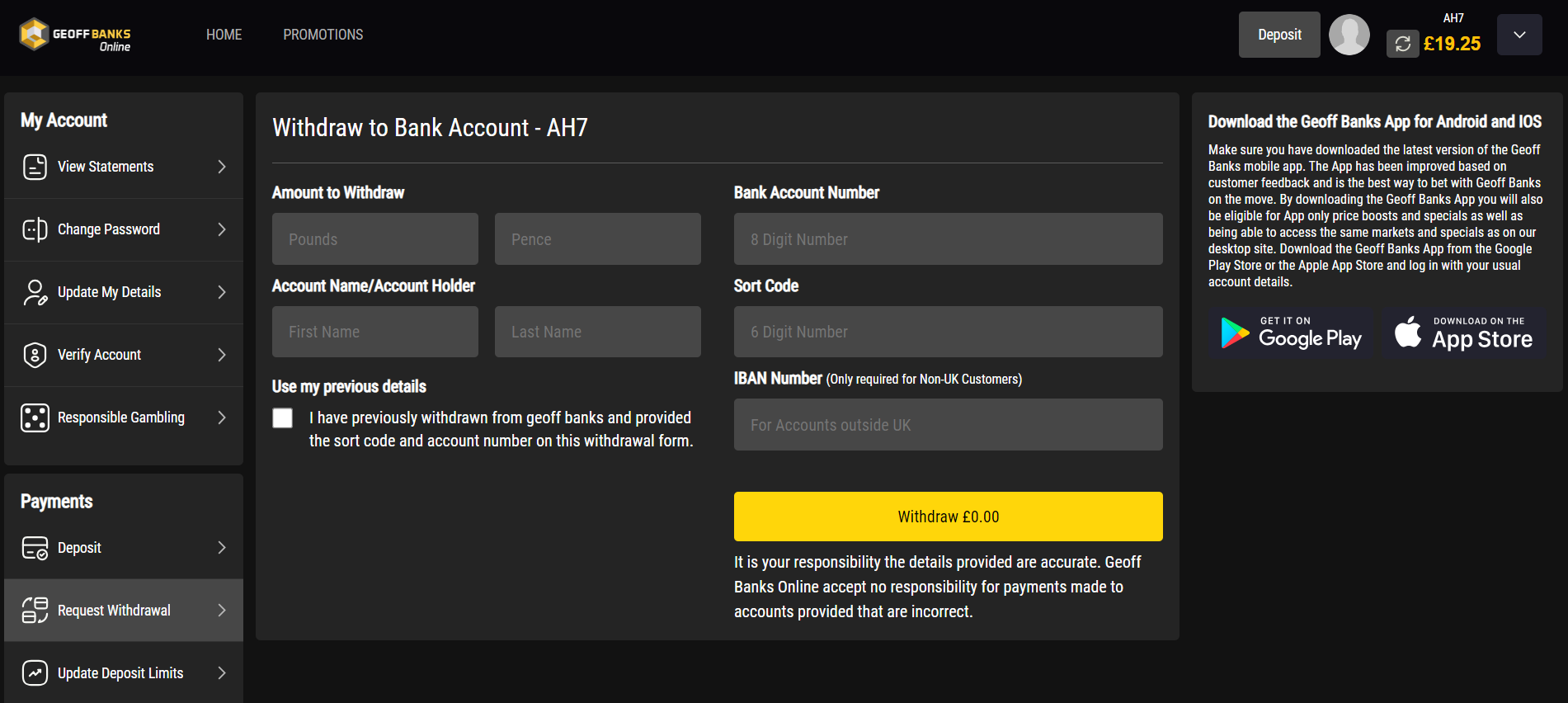 In order to withdraw you need to click on the small arrow in the very top right of the screen, this will open a drop down set of options and one of them will be "My Account", click on this.

On the page that opens next you will see a range of account management options and one of them on the left is to "Request Withdrawal". Click on this.

The final page in the withdrawal process will ask you to enter your bank details so that the money can be sent to you this way. (You only have to enter these details once they will be saved for the next time). It is unusual not to be able to automatically pay back to the card that deposited but in the long run this is exactly the same. Enter all the required information and then click on the yellow "Withdraw" button.
Licensing & Safety
Geoff Banks is owned by GB Sports Advisors Ltd - a UK company that operates under the jurisdiction and regulations of the UK Gambling Commission, under licence number 54095. At the moment of writing this article, the online bookmaker is yet to violate any regulations.
Service & Customer Support
Email - [email protected]

Phone - +44 01344 873334

Live Chat - N/A

Twitter - @geoffbanksbet
Unfortunately, the bookmaker does not offer its customers any form of chat tool on its website. This means that the only options customers have, should they encounter a problem and need to speak to a member of the customer support team, is to use the phone number (and only during working hours) or to send an email. Our team attempted to contact the customer support team at Geoff Banks through email, and it took over 3 days for us to receive an email back. This can also slow down the profile verification process.
Geoff BanksCasino Review
The platform that Geoff Banks provides is a sportsbook and a sportsbook only. This means that casino games, such as slots, board games and others, are not available to customers of Geoff Banks.
Live Casino
Given that Geoff Banks only has a sportsbook section, Live casino games are not available to customers.
More Information About the Bookmaker
Founded in: 2019

Owners: GB Sports Advisors Limited

Sponsors: N/A

Registered Office: The Old Rectory, Church Street, Weybridge, Surrey, KT13 8DE

Licence number: 54095

Email: [email protected]

Phone: +44 01344 873334
Updated: 12.09.2023
Information about the company
Licence Number:

№: 054095
Articles about the bookmaker
Other bookmakers



50% refund of first day losses
£35








"Bonus Credit" if lose
£40