How to Withdraw from QuinnBet: How Long Does It Take in 2023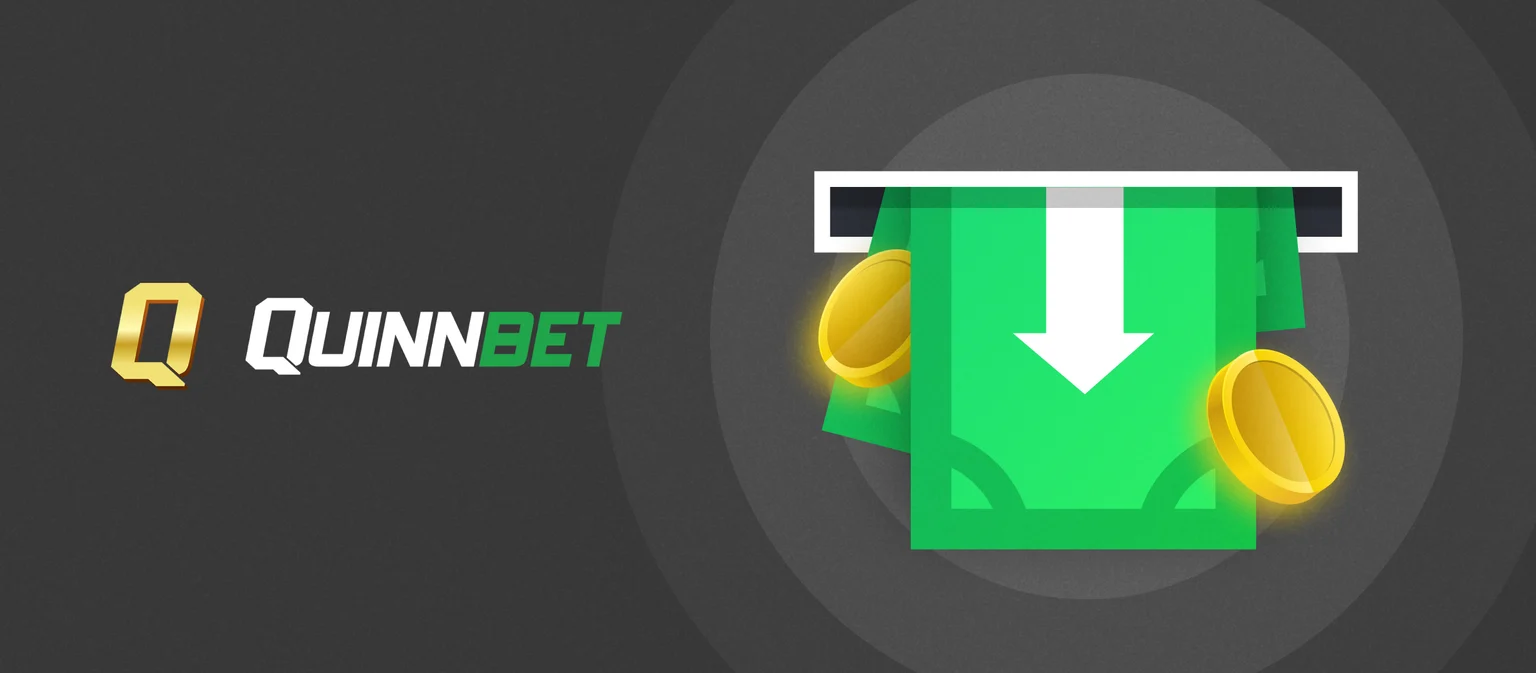 Only UK bettors over the age of 18 can claim the new customer offer. Not applicable on Trixie/Patent/Yankee. One Free bet per person is allowed. The maximum odds permitted with the Free bet are 100/1 single or combined. Customers who deposit using Neteller/Skrill do not qualify for this offer. Any returns from the Free bets will be paid back into your account minus the Free bet stake. Read the

T&Cs

for details.

QuinnBet Withdrawal methods
QuinnBet have been around since 2017 and have a steadily growing reputation for superb promotions and bonuses for new and also existing customers. They are based in Ireland but UK players are welcome and have sports and markets tailored to their UK customers preferences. Their philosophy is "Giving More Back to our Customers Every Time!" and they do live up to this. Unfortunately when it comes to payment methods, the range of ways you can deposit and withdraw they are quite basic, accepting just Debit cards. However this is not necessarily a problem since virtually everyone has a debit card, there are flexible limits for using it, payments do not have any fee attached and when you are waiting for a withdrawal the payout time is very quick.
QuinnBet Withdrawal Options and limits.
Withdrawal Method




Fee

Processing time

Min limit

Max limit

Debit Card

(Visa) 

Free

1-4 days

£10

N/A

Debit Card

(Visa Electron)

Free

1-4 days

£10

N/A

Debit Card

(Mastercard)

Free

1-4 days

£10

N/A

Debit Card

(Maestro)

Free

1-4 days

£10

N/A
Please note that despite accepting every type of debit card, credit cards are not allowed to be used when making a deposit)
QuinnBet Withdrawal Methods – Debit Card
Quinnbet do not accept many deposit methods and a debit card is the only way you can officially withdraw. The withdrawal must be made back onto the card that was used to make the original deposit. All card deposits and withdrawals are always without a fee, but there is some advantages to using a Visa card, mainly if your bank is part of the "Fast Funds" scheme you could get your money in less than two hours, so no waiting days to spend the money.
How Long Does A QuinnBet Withdrawal Take?
A withdrawal at QuinnBet will take a different amount of time depending on a few factors, the main one being if you have used a Visa card or a Mastercard. A growing number of banks are part of the Visa "Fast Funds" scheme meaning your money could be paid in under two hours. On the other hand if you are using a Mastercard you could be waiting for several days.
Step by Step Guide
How to do make a QuinnBet Deposit
To make a deposit at Quinnbet you need to be logged into your gambling account and then in the top right hand side of the screen you will see a large green "Deposit" button, click on this.

The next page will bring up the payments page and as you can see the only options available to you are debit card, but they take every time, Visa, Visa Electron, MasterCard, and Maestro. If you are registering a "New Payment" you will have to enter the following details

You need to enter:
A) The amount you wish to deposit, the limits for doing this are helpfully shown in the corresponding box
B) The long 16 digit number on the front of your card
C) The three digit security code from the back of your card
D) Your cards expiry date

Click the green "Submit" button at the bottom of the page and your deposit will be processed. It is possible that you will have to enter an OTP from your bank depending on the security settings you have there, but this is nothing to do with QuinnBet.
How to make a Quinnbet Withdrawal
When it comes down to how to withdraw from QuinnBet you must be logged into your account and then select click on your name which will be displayed in the top right of the screen. This will open your account controls.

From the next page you will see many options, but you are interested in choosing the "withdraw" option which is a clickable link in the top middle of the screen.

A) If you have deposited by more than one card previously, they will all be listed here for you to decide which card you wish to withdraw onto.
B) Bare in mind that you can only withdraw profit to a card once all cards have a £0 Net Balance. The amounts you can withdraw will be displayed for you, and you enter the amount you want here.

Once that is done you simply need to click on the large green "WITHDRAWAL" button and wait for QuinnBet to transfer money into your account. It should not take more than two days, but could take up to four if you are unlucky. There is no set maximum that can be withdrawn but for larger amounts extra ID may be required.
Only UK bettors over the age of 18 can claim the new customer offer. Not applicable on Trixie/Patent/Yankee. One Free bet per person is allowed. The maximum odds permitted with the Free bet are 100/1 single or combined. Customers who deposit using Neteller/Skrill do not qualify for this offer. Any returns from the Free bets will be paid back into your account minus the Free bet stake. Read the
T&Cs
for details.
Frequently Asked Questions
How can I view my withdrawal history?
To view your withdrawal history at QuinnBet you must first ensure that you are logged into your gambling account. Once you are then in the top right of the screen you will see your name displayed, next to your balance.


If you click on this you will see a range of account headings will appear and in the bottom right you will see the heading "Account Details". One of the account details you can select is "account history".
After clicking on "account history" you will be taken to a screen showing every time you have either deposited funds or gone to withdraw funds. As well as that it shows every bet you have placed. If you want to look for something specific you can narrow the date range to find what you are looking for.
What is the Minimum deposit and withdrawal amounts?
The minimum deposit amount is £10, and this is the same for withdrawals it is also £10. It would be possible to withdraw less by bank transfer if you were in the process of closing your account.
How can I cancel a withdrawal?
It is not possible to cancel a withdrawal once it has been submitted to Quinnbet and is pending in the system. This is not the choice of QuinnBet but is part of their licence conditions, no UK licenced bookmaker can cancel a withdrawal once it has been made.
I am having problems with my withdrawal, what can I do?
If you are having any problems with a withdrawal, such as an unusually long withdrawal time, it is possible that you have not properly met all of the payout rules. To find out what is going on contacting the customer services and explaining the situation is what you should do. It is possible that they will be able to fix the issue there and then but if not they should be able to inform you what is going on and what you may need to do to resolve the situation. In some cases it will simply be a case of you waiting a little bit longer.
No PayPal is not an accepted method here for depositing or withdrawing. In fact they take no E-Wallets at all, not even Skrill or Neteller. The only method you can use is a debit card.