Smarkets Mobile App – review of betting app for iOS & Android (2022)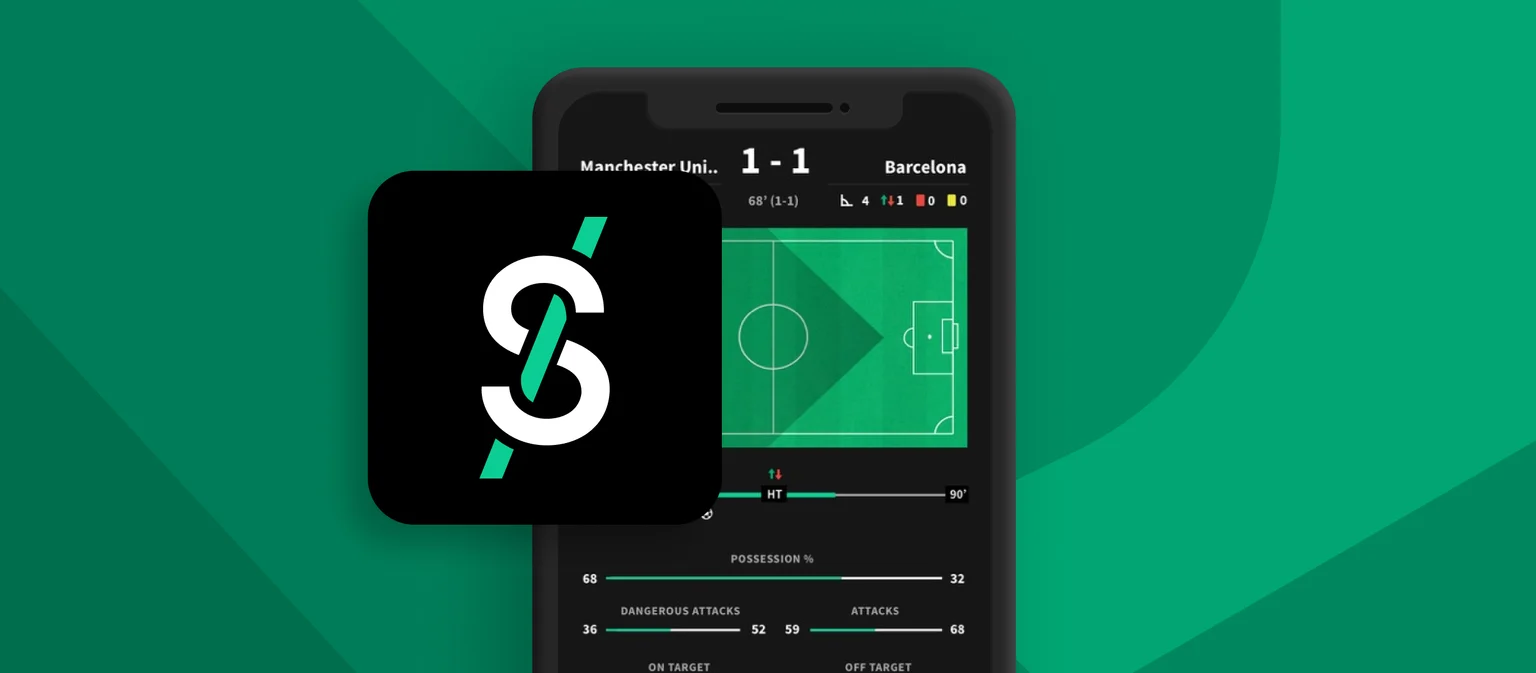 Mobile Betting
The smarkets android app is very fluid, unbelievably aesthetically pleasing, and simple to use. Once you have downloaded the apk the user interface is easy to understand and even making an account is a fast and easy process providing a seamless experience.
The smarkets mobile site is very similar to the app however it does have some differences and we will look at them in this review. The bottom bar that moves along with you as you scroll on the app is absent on the site and the home page layout is slightly different although still very similar.
Mobile App overview
The smarkets mobile app features a delightful aquamarine and black colour scheme along with an incredibly easy to access home screen as well as easy navigation to other features of the app.
At the very top of the page is a rotating 3 panel slide show showcasing the £10 welcome bonus as well as currently popular events available for you to bet on.
Next is the top events, these events are those which have been traded on the most. These events are offered for you to bet on as they have had the most money placed on them. These will change often depending on the events currently available.scrolling down is the 3 most popular betting options. These are horse racing, football and politics.
Next along the bottom bar is the "browse" section. This section allows you to search for your selected sporting event you would like to view. Alternatively use the list of available categories to discover an event for you to bet on!. 
The bets section allows you to view all of your current bets and the state that they are currently at as well as bets that have run their course and are now available for you to cash out on!
Mobile Offers and bonuses:
Welcome Bonus
The welcome bonus is available upon creating and signing into  your account for the first time or by looking at the top rotating slideshow. To qualify for the initial £10 welcome bonus you must deposit a minimum of £20 by card or bank transfer as your first transaction. The welcome bonus will automatically refund your first net market loss (or losses) to your account in cash up to the value of £10.
(Note if your first deposit is made with Skrill, Neteller, PayPal or a virtual/prepaid card you will not qualify for this promotion)
Promo codes for existing users
To view the available promotions at smarkets looking at the rotating slideshow at the top of the homepage is a good option. As well as this visiting the account section and then promotions will show you any currently available promotions.
How to download mobile apps?
app for android instructions:
After locating the google play store use the search function to search for Smarkets

 Simply press the large green install button highlighted in red and await the download of the smarkets app.

app for iOS instructions:
Search on the app store of your iphone for Smarkets

Select the "Smarkets betting exchange" app

Press the install button where the red highlighted button is and await the Smarkets iOS app installation.
Once installed on your phone you can open it and either register an account if you are a new customer or use your existing online account details to log into it.
App Key features:
Trade Out
Trade out on smarkets acts similarly to cash out on other apps. It allows you to lock in a profit or cut any potential losses both before a game starts, or also you can trade in play. What you are doing here is acting to reduce exposure or cancel out a previously matched bet on the same contract. A trade out is completed when you have two opposite matched bets on a contract.
Live betting in-play
Live betting or in play betting allows you to place bets on an event before the event finishes. This allows you to place an educated bet before an event concludes giving you a heightened chance to profit on your bets.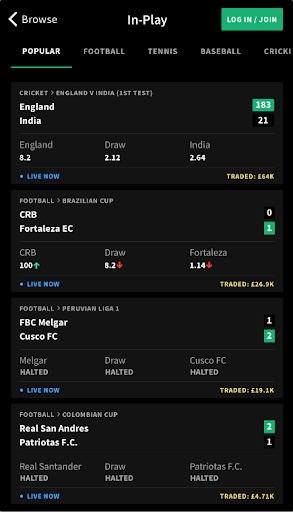 Customer support chat
The smarkets customer support live chat allows you to directly contact the customer support service quickly and easily without delay or extended waiting times. Usually within 3-5 minutes a person will be speaking to you helping you resolve your issue. Note you must have a Smarkets account, and be logged into it, to talk to the live chat agents.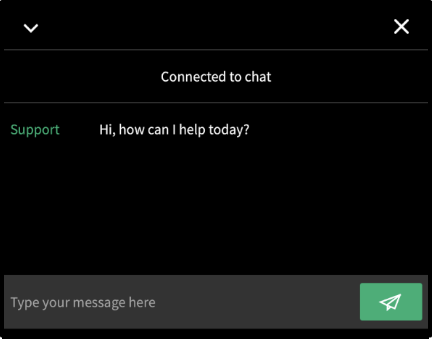 Sport Trading
To all intents and purposes Sports trading is another word for "Gambling", that is what it is, but you are not gambling on the result so much as what will happen to the odds before the result is known. You can even take part in "Sport trading" before an event has started.
In order to take part in "Sport trading" you need to be using a betting exchange rather than a traditional bookmaker which allows you to both back and lay your bets. An example of a sports trade would be if you find out a team is unlikely to have their star player at the weekend, for example Harry Kane has posted on Twitter a picture of his fractured leg from falling down the stairs. The odds on Tottenham (assuming he was playing for Tottenham) would represent the chances of them winning the next game with Harry Kane, these odds are say 2/1 or 3 in decimal. The odds on them winning without Harry Kane are much higher, say 3/1 or 4 in decimal. An example of sports trading here would be laying (betting against) Tottenham for £100 at odds of 2/1, which means if Spurs win you lose £200, if they do not win (lose or draw) you win £100. When the bookmakers (and everyone on Betfair) catch on to Harry Kane's broken leg the odds will go out to 3/1 and you could back back for £75 at these odds, winning you £225 if Tottenham win, and losing you £75 if they don't. Overall from the two bets, if Spurs win you lose £200 and win £225, which is a Net profit of £25. If they do not win you win £100 but lose £75, which is also a Net profit of £25. Before the game even starts, you do not care if Tottenham win or not, you will make £25 regardless as you have traded the changing odds. This is an example of Sports Trading.
Frequently Asked Questions:
Banking options and deposit methods?
The banking options available to you on Smarkets are as follows. Debit Card, Instant bank transfer, Trustly, PayPal, Applepay, Skrill, and Neteller.
Debit cards include Visa and Mastercard and the very popular E-wallets in Skrill, Neteller, Paypal and Trustly are excellent options for you to deposit with. Applepay makes paying an unbelievably easy process with the click of a button and a passcode entry or faceid / fingerprint scan adding extra security.
How to trade out on the smarkets app?
To trade out a bet on Smarkets is essentially doing the same thing as "Cashing out" as other bookmakers call it, only at Smarkets it is all done manually. You must first of all have a position on the market, which can be a back or a lay. To trade out you place an opposite bet to what you currently have, using the new odds available and a new stake amount. How you set the new stake amount and the odds you get, with the ratio to the original bet, will determine if you are guaranteed a profit or certain of a loss. Regardless of what it is you are no longer waiting for the end of the event, your financial outcome is now known already.
How do you withdraw money from smarkets?
To withdraw money from smarkets go to the account tab in the bottom right corner and then select withdraw, after that select how much you would like to withdraw and what method you would like to withdraw with and finalise your withdrawal.
Why doesn't the app work?
The smarkets app may not be working for a variety of reasons. the first of which is a client side error. This means that a server may be down or another kind of problem may be occuring on the smarkets side of things. This will likely be quickly resolved by their team and will often cause no more than a 10-15 minute delay. Alternatively this may be caused by an error on your side. this could be to do with your device or the smarkets app itself. If the app needs updating downloading the app again may help. Alternatively your device may need to download an updated operating system. If this is so then simply updating one of these things should solve your problem. alternatively putting in a complaint or dropping the customer support team an email with whatever problems you are occurring will help them to help you resolve your problems!
How to lay a bet on Smarkets?
To lay a bet on Smarkets is relatively simple and the steps are the same as making a back bet. You simply have to click the lay odds displayed in green to the right of the back odds which are displayed in blue . From here your lay bet slip will appear, the next point is important, you enter the amount you will WIN if this outcome DOES NOT happen. This is the opposite of a back bet where you enter an amount you will LOSE if the outcome DOES NOT happen. If the event does happen you can lose a lot more than the amount you entered depending on the odds. Once you have entered your stake amount, checked the odds are correct and you are happy with the liability, click place trade , and the check that your bet has been matched.