How to Withdraw from VBET: How Long Does It Take in 2023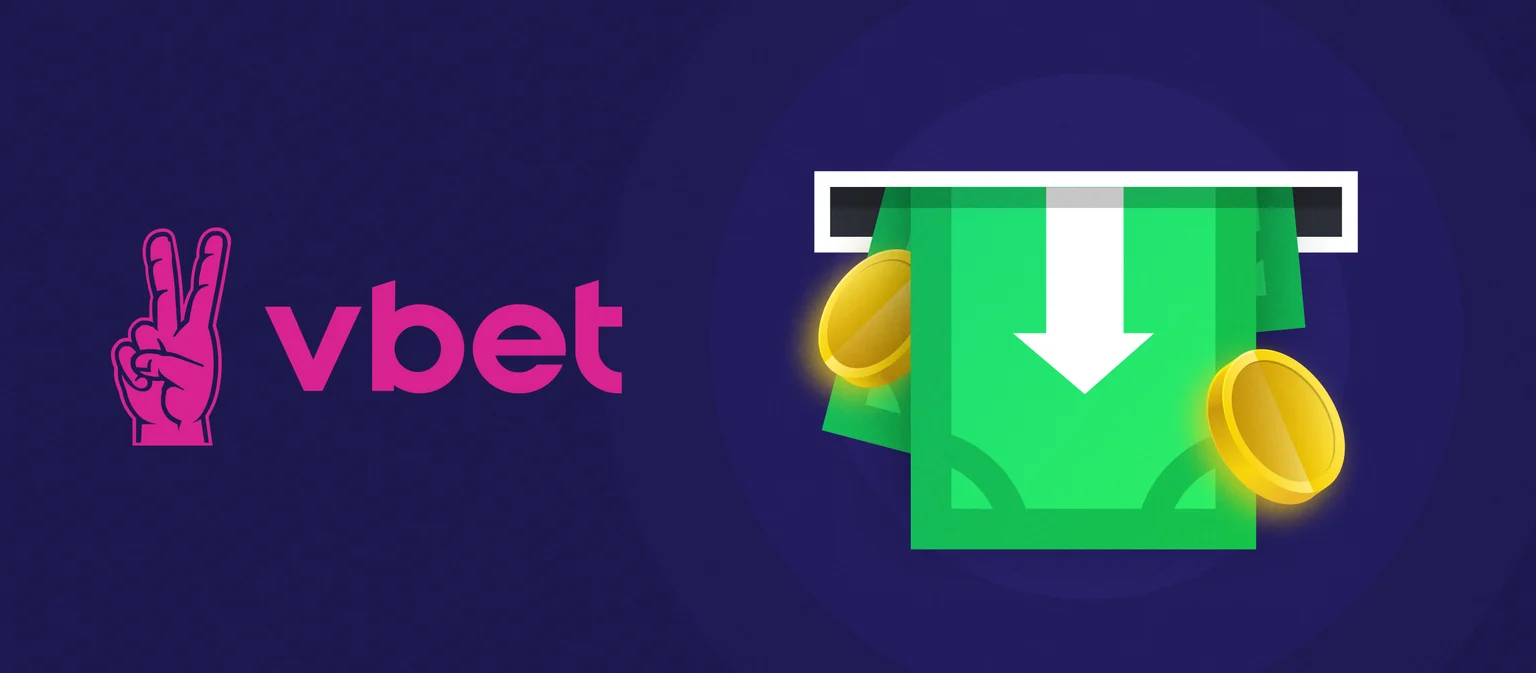 18+. Only available to new, verified customers residing in the UK that have registered after 10:00 (UK time) on November 14, 2022. Place a first ever Sportsbook bet of a min. £2 (multiple bets comprising at least 3 selections; min. odds 3/10 (1.3) per leg; live/in-play or pre-match).

Full T&Cs apply

.

VBET Withdrawal methods
VBET were founded way back in 2003 but only got their UK gambling licence in 2017. They have evolved into a well run all round operation offering pre match, in play, racing, games, casino, E-sports, and more, all from one account and one wallet. They have a surprisingly large range of deposit methods, more than some of the big boys, so there is sure to be at least one which you can use to fund your account and get started.
VBET Withdrawal options and limits
Withdrawal Method




Fee

Processing time

Min limit

Max limit

Debit Card

(Visa or Mastercard)

Free

72 hours or less

£10

£10,000

Skrill

Free

72 hours or less

£1

N/A

Neteller

Free

72 hours or less

£1

N/A

PayPal

Free

72 hours or less

£1

N/A

MuchBetter
Free

72 hours or less

£1
N/A

EcoPayz

Free

72 hours or less

£1

N/A

Trustly

Free

72 hours or less

£1

N/A
VBET Withdrawal Methods – Debit Card
At VBET debit card transactions are carried out by the "Safe Charge" system. This 3rd party processor facilitates your money transfer in a safe and secure way, instantly crediting funds to your account and at no cost to yourself. It is necessary for wiithdrawals to go back to the debit card originally used up to the deposit amount but profits can then be sent wherever you like.
Note: Credit cards can not be used as a deposit method at VBET.
VBET Withdrawal Method – Neteller
Neteller is a great secure way to transfer money online. They have quick payout times and cash is deposited into your gambling account almost instantly. There is no fee to deposit or withdraw and the minimum transfer amounts are just £1.
VBET Withdrawal Method – Skrill
Skrill is the sister company of Neteller, both E-wallets are part of the PaySafe group, providing a fast and secure way of transferring your money to your VBET account. There is no fee to use Skrill when you deposit or when you withdraw funds, and you can transfer from as little as £1.
VBET Withdrawal Method – PayPal
PayPal is the UK's most popular E-Wallet, and it is becoming more and more accepted as a method for gambling online. PayPal is seen as a more convenient, faster, easier way to pay. There is no fee to withdraw or deposit money using this method. Make sure your Email address registered with VBET is also registered at PayPal is the only think to check.
VBET Withdrawal Method – MuchBetter
MuchBetter is fast growing E-Wallets used by an increasing number of gambling companies. They are not widely adopted yet but VBET accept them as a payment method. MuchBetter promote themselves based on the ease of use they offer and say they are the most convenient method to use once you are a customer.
VBET Withdrawal Method – ecoPayz
ecoPayz is an online virtual E-wallet quickly growing in popularity. It can be funded by either your debit card or a bank transfer. After that it adds a layer of privacy and security to your gambling transactions, offering a fast and secure way to deposit and withdraw.
VBET Withdrawal Method – Trustly
Trustly is the digital payment system which can offer"bank-independent" payment services. What this means is that you can transfer money directly from your bank account in a fast, simple and secure way without you yourself logging in. It is 100% safe because Trustly and no third party store any personal information that may be used. Trustly is free to use at VBET and has low £1 minimum transfer amount and the expected withdrawal time is less than 3 days.
How long does a VBET withdrawal take?
All withdrawals will take a differing amount of time due to a number of different factors but VBET claim that all withdrawals no matter what method will be with you in less than three days. They do not say which methods may be quicker than others although the withdrawal method you use will definitely be a factor in the payout time. Other factors are the amount of the withdrawal, is it your first withdrawal, and when was the withdrawal placed. Regardless of these things though to answer the question a withdrawal will take less than 72 hours from when it is submitted and goes pending in the VBET system.
Step by Step Guide
How to make a VBET deposit
To deposit into VBET you must be logged in and then in the top right of the screen is a small profile icon next to your balance, click on this.

A drop down menu will appear containing many account options and you want to pick the "Deposit" option from the list.


Once you have opened the deposit screen all different methods available to you will be displayed. Click on the one you wish to use and enter the amount you wish to transfer. Then click deposit.


On the final page you will have to enter some information relating to the method you have chosen to use. If you have chosen to use a debit card you will need to enter information such as your name, the card number, the CVC code, etc, etc. Once all this information has been inputted click deposit and your money will be instantly credited.
How to make a VBET withdrawal
In order to withdraw from VBET you must be logged into your account and then click on the small profile icon in the top right of the screen.

Interestingly you now need to click "Deposit" again, even though you want to withdraw!
Once you have done that you will see that you are now in the banking area. Click on the "withdraw" tab from the top of the screen to move to the correct area.

Choose the withdrawal method which you want to use by clicking on it, and then enter the amount you wish to withdraw in the box, bearing in mind the minimum and maximum possible amounts which are displayed for you. When you have entered the amount you want, click "SUBMIT", and in 72 hours or less your money will be with you.
18+. Only available to new, verified customers residing in the UK that have registered after 10:00 (UK time) on November 14, 2022. Place a first ever Sportsbook bet of a min. £2 (multiple bets comprising at least 3 selections; min. odds 3/10 (1.3) per leg; live/in-play or pre-match).
Full T&Cs apply
.
Frequently Asked Questions
How can I view my withdrawal history?
In order to view your withdrawal history you will need to be logged in, and then click on the profile icon in the top right of the screen. From the available options click on "Deposit" even though this is not what you want to do. You will open up the banking section of your account though, and from the "My Wallet" tabs at the top of the screen alongside "Withdraw" you will see "Balance History". Open this to view your previous withdrawals, along with your deposits and any bets you have made. It is also possible to view any "Withdrawal Requests" not yet paid but that are pending in the system.

What are the minimum deposit and withdrawal amounts?
The minimum amount which can be deposited per transaction at VBET is just £1 if you use the Trustly banking method. It rises to £5 when using other methods such as PayPal, Neteller, and Skrill. The minimum amount which can be withdrawn in one transaction is again the remarkably low amount of £1.
How can I cancel a withdrawal?
It is not possible to cancel a withdrawal once it has been submitted to the payments team and is pending, waiting to be paid. This is true of all UK licenced bookmakers.
I am having problems with my withdrawal, what can I do?
If you are having any problems with your withdrawal, for example you are waiting for a long time it is possible that you have not met all of the payout rules. To resolve this, or find out what the problem is, then contacting the VBET customer support team is your best bet. They have friendly and efficient staff on hand to look at your account and identify the problem, either advising you what you need to do or if the problem is at their end, fixing it for you.
Yes, PayPal is one of the accepted deposit methods and withdrawal method at VBET online bookmakers.