Betfair Mobile App – review of betting app for iOS & Android (2023)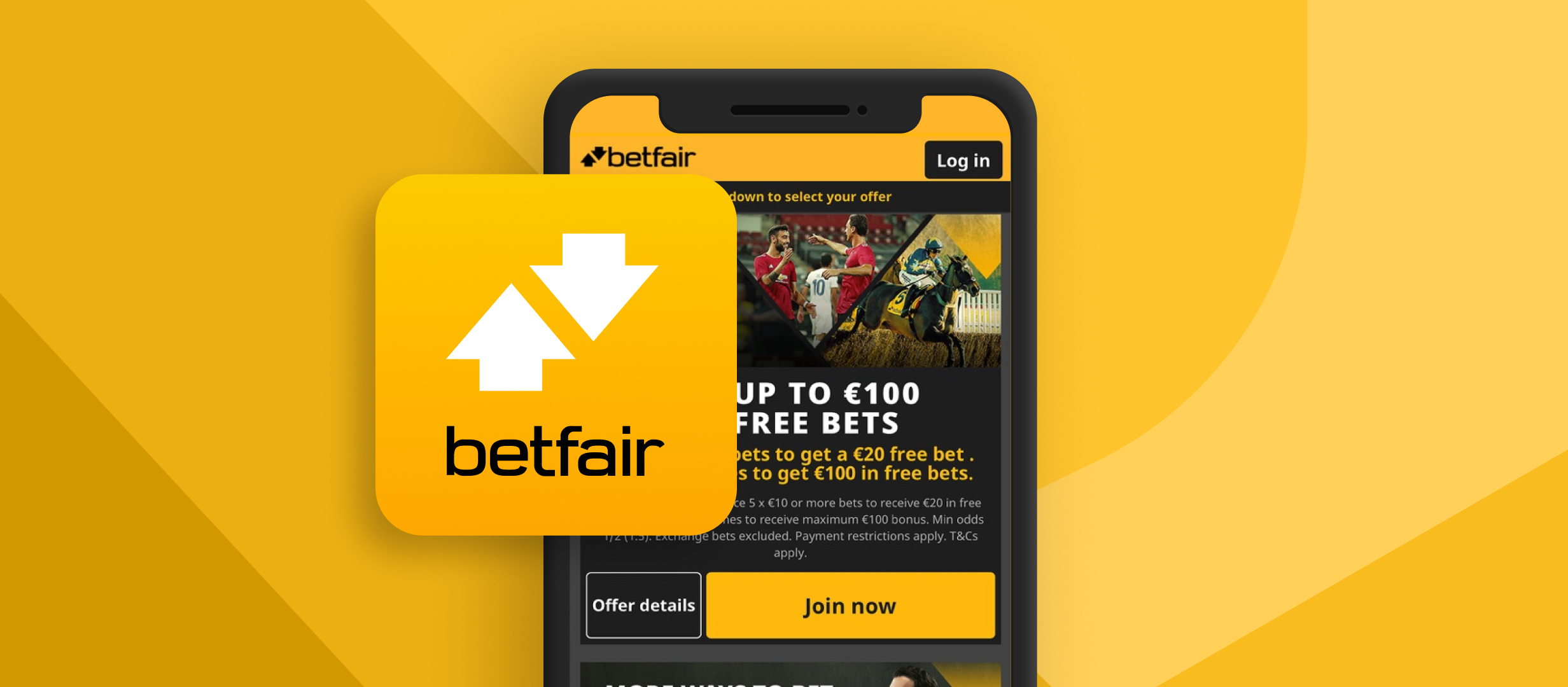 Mobile Betting
The first thing you will notice when you login to the Betfair mobile app is the striking yellow colour scheme and flashy homepage, full of quick links to the features you will want to use. With a slideshow, swipeable bar of sports, and various betting methods for you to enjoy all located in one place. 
The mobile application is somewhat similar to the mobile website however it is not identical. The webpage features a slightly different user interface with 2 different pop up menus and an alternative aesthetic, with a few different logos and colour choices throughout. Overall though, despite not being identical, as far as utility goes they are exactly the same.
Mobile App overview
The Betfair mobile app is an easy to use and intuitive experience full of handy features which will make the whole thing more enjoyable! The home page starts with a small swipeable bar showing a variety of sports, betting options, and casino games available for you. The slideshow of boosted odds, safe gambling messages and promotions are also prominently displayed giving you more information and more reasons to bet on Betfair!  Next along are the highlights, next races and odds boost. This section gives you immediate access to a variety of great bets for you to put some money on. On top of this the boosted odds are also showcased below this. This means a good deal with great odds are likely to catch your eye.
Next along from this is the Sportsbook itself. This area features a huge list of available bets including both live bets and pre match bets of every variety from football matches with boosted odds, to tennis, to cricket and rugby etc etc. The bottom bar of the Betfair app features a link to the home page, as well as the important navigation menu. This has a variety of quicklinks and an A-Z list of all the sports you can bet on at any point using the Betfair app. The cash out feature is also accessible using the bottom bar along with a casino section which direct you over to the casino area of the app. This section has all the Casino games you would expect such as slots, live tables, jackpots, roulette and blackjack
Why is the Mobile app better than Mobile version? 
The Betfair sportsbook app is better than the mobile version for many reasons although the main ones are that apps allow notifications to be sent directly to your phone keeping you up to date at all times. The other main benefit is that apps can work significantly faster than mobile sites making them a much better option in comparison to the mobile site. A final advantage is that the app allows you to have increased personalisation and customised settings which you like, as opposed to the mobile sites static features.
Mobile bonus offers
1) Welcome bonus
The welcome bonus is applied automatically to your account when you register and deposit however details are also accessible from the promotions menu. To view them go to the menu and then "promotions". The current welcome bonus is up to £100 in free bets after you have placed 5 different bets of £10 or more. To double check that this bonus is active on your account simply look for the green "accepted" banner on the promotion page.
2) Existing user bonuses
Promotions and bonuses which are available to you can also be seen on the promotions section. This section gives you access to all of the promotions on offer for you on Betfair. The promotions range from boosted odds on horses every day and no cash out suspensions, along with free bets for placing multiples and other match or race specific offers on a variety of different sporting events. 
How to download the mobile app?
Instructions for android users
 If you are using a windows phone or other android device go to the search function on the google play store search for "betfair"

Press the large green install button as highlighted in the red box below and await the apk to install on your device.


Instructions for iOS users
After opening the app store on your Apple device use the search bar to search for "betfair"


Locate the Betfair sports betting app and press the "GET" button as highlighted below.

App Key features:
Cash-Out
Cash out is a feature allowing you to close your bet before the event has come to its natural close. This allows you to lock in a profit before the event finishes and allows you to eliminate the risk of losing towards the end of the event. You must remember though that this also results in a slightly lower portion of your winnings being paid out to you compared to letting it ride. Another huge benefit of cash out is the ability to minimise losses. If you believe there is no feasible way for you to win you are able to pull out of the bet early taking a smaller loss (at the cost of any potential turn around in the game).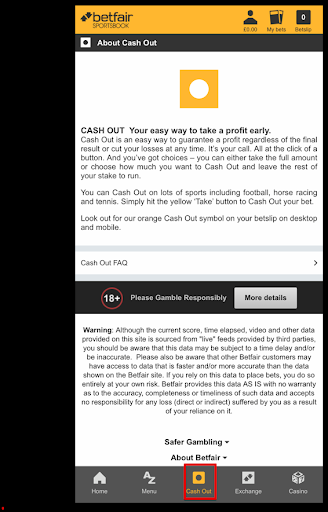 Live betting in-play
In play betting is a feature allowing you to place wagers on events as they take place live. This allows you to potentially make better decisions about how you would like to place your bets and is often thought of as a more exciting form of gambling due to the fast paced nature of it! The in play feature also updates the odds in real time which allows you to bet on things that at one point may have been totally unfavourable but have quickly changed to much better odds.

Live streaming
Live streaming allows you to watch a live feed or animation of any live event that is being streamed. This allows you to view events which you have bet on, as well as allowing you to watch things and then have quick and easy access to bets straight from the pictures. To view the live feeds you must have deposited into your account however the animation will still be available to you even if a deposit has not been made.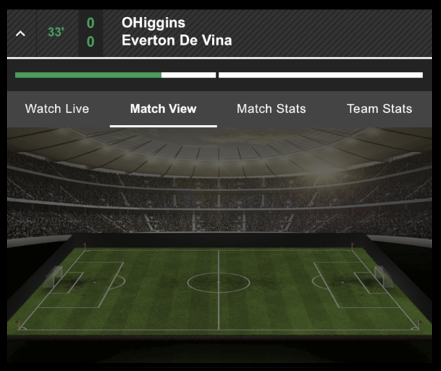 Acca Edge
Acca edge is the name that Betfair give to a promotion they run, it is a type of acca insurance and is "the most competitive form of insurance in the industry". Acca edge refunds cash instead of free bets like most competitors. It kicks in when you have placed an accumulator bet which nearly wins, but has just one leg let you down. Acca edge can be applied to trebles and above and it is a feature exclusive to Betfair. It is available across all sports with no minimum odds and also has no maximum refund making it one of the best accas insurance policies in the whole industry.
Back and Lay
Backing a bet and laying a bet are in effect opposites of each other. A normal back bet is when you stake a set amount of money on the possibility of something happening such as Team A to score, and if it happens you are paid your stake amount x the odds you got. A lay bet is a wager placed AGAINST something happening. For example during this football match team B will NOT score or there will NOT be more than 10 corners. If it happens you LOSE your stake amount x the odds.
Bet on anything!
You can use the Betfair Sportsbook app to bet on virtually anything. They do not just cover all the major sporting events as you would expect, they also list dozens of entertainment, politics, and "specials" markets. You can bet on who will win Eurovision, who will win an Oscar, or who will be Sports Personality of the year. If you follow politics you are spoilt for choice which markets on each general election and referendum around the World. On the Betfair app you can even bet on the weather.
Customer support
The Betfair customer support team are easily accessible by scrolling down to the bottom of the account page on the Betfair app. From this section you can access an extensive list of FAQs as well as the customer support live chat. This provides you instant access to a member of the Betfair customer support team and can help you resolve any problems you have on the Betfair app, for example if it is not loading, not working, or if you are having trouble with the login.
Other apps ( Exchange app, Casino, Arcade, Bingo)
Betfair has a total of 9 apps including the Sports Betting app and all are available as a free download for you. From the Casino and its roulette through to the Betting exchange, Bingo games, Arcade games and even Poker! Each of these apps performs a different function to the other and is a new opportunity to have a fun gambling experience! 
Frequently Asked Questions
On which devices does is the app available?
The Betfair mobile app is available on both iPhone, iPad, and android devices and is free to download by simply searching on your devices dedicated store and pressing install or get.
Can you cash out on the app?
Yes the cash out feature is available on the app and you can use it by going down to "cash out" located on the bottom bar of the app. For the cash out feature to be used a bet must have already been placed on a live event or the cash out will only be available once an event goes live.
How do you withdraw money from the app?
To withdraw from the app you must first go to the account section in the top right corner and then select withdraw. After selecting withdraw, simply select your withdrawal method and amount and then enter any required information before confirming and clicking "withdraw".
What are the Payment methods?
There are a lot of payment options available to you with the Betfair app. It ranges from more traditional options such as Debit card through to a huge range of the more modern E-wallets like Skrill, Neteller, Paypal, MuchBetter and paysafecard. With such an extensive amount of methods Betfair is almost certain to have you covered no matter how you want to deposit.
Depositing funds is a super simple, quick and easy process. First locate the small silhouette icon in the top right corner and tap it. This will take you to the account options. Next simply tap deposit and select if you would like to deposit with a Debit card or alternative methods. Then enter any required info if this is your first time, or just tap the method if you have done it before. Enter your deposit amount and that's it.
Which are the restricted Countries
There is a large list of excluded countries where Betfair do not accept customers from. This list is accessible on the Betfair customer support page. To name a few of these countries there is Canada, Cuba, France, China, Japan , North Korea and Sudan however this is just a few of an extensive list. Obviously the UK is fine though, so you would only need to worry about this IF you happened to be on holiday in a restricted country, it is likely whilst you are there the app will cease to work.
How to turn off notifications on the Betfair app?
Turning off notifications is not a feature which you can do from the app itself. It instead requires you to enter the settings of your mobile device. From here locating notification settings or the Betfair app and then turning notifications off is the way to do this. If you are yet to download the app a pop up prompt will appear upon downloading to ask for permission to display notifications and declining this will also not allow push notifications to be sent through to you.