Bet365 Mobile App – review of betting app for iOS & Android (2022)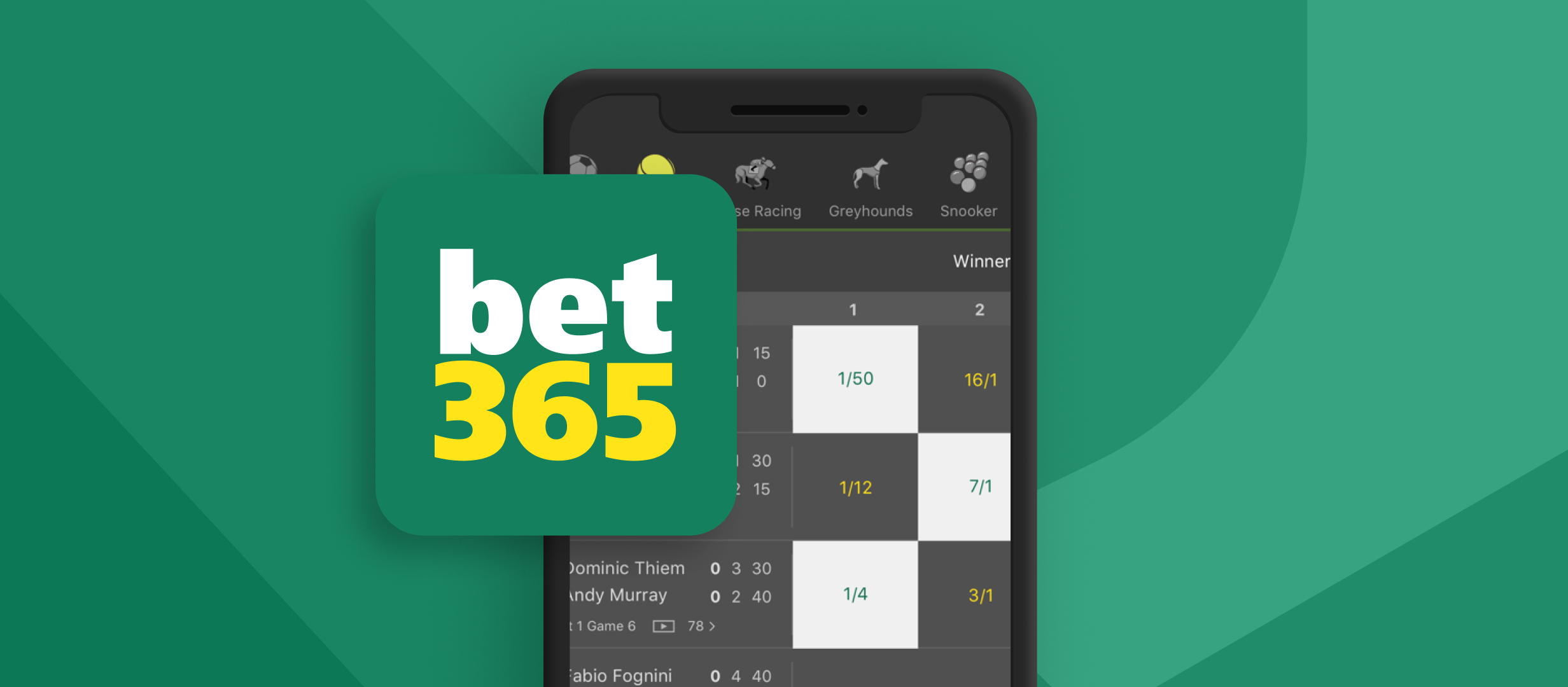 Mobile Betting
The bet365 mobile app is intuitive and easy to use! With a clean user interface allowing you to navigate through the app without difficulty the clean and simple design is still packed with helpful and fun features to improve your gambling experience!
If you have the bet365 app installed then any attempt to access the mobile site will result in it opening and taking you to the app. If the app is not installed then the mobile site functions identically to the app with just a few small differences to do with the user interface such as the bottom bar not existing and the options from this bar which appear on the app instead appear along the top bar and in the menu. They have done incredibly well getting the full site which used to take up the full screen into the mobile version.
Comparison of the mobile app and mobile the site
The only major difference between the mobile app and mobile version are the changes in user interface. On the mobile app there is a small bar that runs along the bottom of the page which shows you sports, in play, my bets as well as the search feature. These features are moved on the mobile site and Instead of running along the bottom bar these features are now dispersed throughout the menu and top bar instead. Although they are in slightly different locations all of the features function identically to the way they do on the app.
Mobile App overview 
The bet365 mobile app has a well designed homepage and user interface allowing you to quickly and easily access any and all features you would like! The first key feature of the home page is a swipeable bar. This bar contains a huge variety of sports and events available for you to bet on from Football to Tennis, Rugby, Cricket, Basketball and even Formula 1. Slightly further down the home page is the sportsbook section. This is the dominant part of the app and also the area where most betting will take place. The final section of the home page is the "features" and this section gives information about the soccer bet builder, live streaming highlights and the responsible gambling feature in place to make sure that everybody gambles responsibly and has a good time!
The bottom bar of the application is also host to a list of features to improve your experience. The sports section along the bottom bar provides you access to an A-Z list of every sport bet365 offers to you! This allows you  to quickly find whichever sport you would like to bet on and immediately find it. Next is the in play area. This area shows you any and all events that are currently live and available for your mobile betting! at the bottom of this page is also an offers section. This sections shows you currently available bonuses such as a 2 goal ahead early payout offer for football, Soccer and tennis accumulator bonuses of up to 70%
The my bets section allows you to view any current bets placed by you as well as settled bets you have previously wagered on. This area also allows you to use the cash out feature on the app. Finally is the search feature. This feature allows you to search for a bet. Whether you would like to search for the Team, Players or competitions that you would like to place a wager on. This allows you to find any bet you would like to bet on almost immediately
Mobile bonus offers
Welcome bonus:
bet365 offers up to a £100 bonus in bet credit for new customers. This offer is available after opening your account and depositing £5 or more to your account. Bet365 will match your deposit up to £100. To release the bet credits you must place bets with odds over 1/5 (1.2) which settle within 30 days of opening the account. Only certain payment methods qualify for this offer and other exclusions apply. 
Existing user bonuses:
There are a variety of special offers available to you at bet365 such as a two goal lead early payout offer, tennis and football accumulator bonus offer of up to 70% and even a tennis retirement offer where if your bets opponent retires you get a guaranteed win! As well as all this the offers section is split up into categories by sport and allows you to quickly find a promotion for whichever sport you wish to bet on (if a promotion is currently available for said sport) All of these offers are applied automatically to any bets that meet the criteria however individual promotions can be viewed by going to your account in the top right corner of the screen and then going to promotions.
How to download the mobile app?
Instructions for android users
 Search for bet365 on the Google play store for the latest app.

Press the large green install button as highlighted in red below for how to download it.

Instructions for iOS users
After opening the app store on your iPhone or iPad and go to "search" located in the bottom right with the magnifying glass logo. Then search for bet365.

Press get and wait a short moment for the apk to download and install the app to your device.

App Key features
Auto Cash-Out
Auto cash out is a feature that once a bet has been placed can be applied to the bet. This feature allows you to set a threshold and once your bet has met that threshold the bet will be cashed out. For example setting a threshold minimum and maximum on a bet means that once the balance of that bet reaches either of those numbers the bet will automatically cash out for you.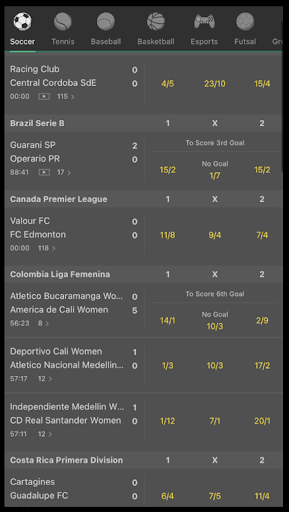 Live betting in-play
Live betting is a feature that allows you to bet on events as they take place. This allows you to place wagers on the event while it happens in front of you. When using live betting the odds available to you also update live. This means that odds that were once unfavourable can change and quickly become a brilliant betting decision. Live betting is often seen as a more exciting way of betting due to the highly volatile and unpredictable nature of live events.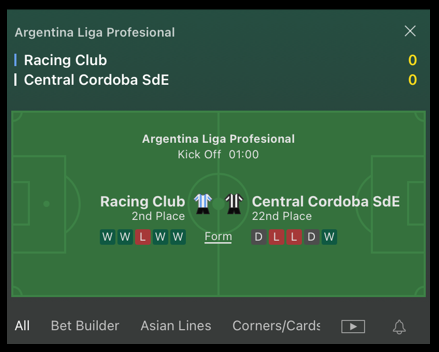 Pre-match betting
Pre match betting is simply placing a bet before the event has begun. Once the event has begun pre match betting is obviously no longer available and then only in play betting is available for that event. Pre match betting is seen as a more traditional way to bet before things such as in play betting or cash out existed.
Bet builder
Bet builder allows you to combine multiple parts of a single match or event in order to make one bet. For example on a football event you may build a bet with team A to win with a score of 3-1 and less than 10 corners. A bet like this would have very high odds due to the amount of factors in play at one time. However, should you build a bet for a horse race saying that horse D and C will win then the odds will be lower as there is a higher chance of you winning.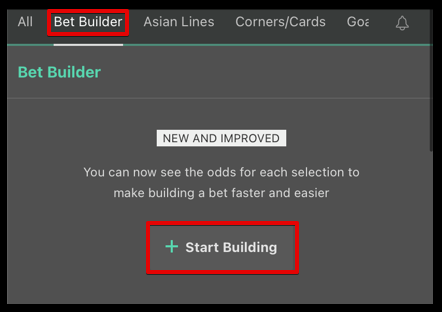 Touch ID
Touch ID can both save you time and increase security by using your thumbprint instead of login details to quickly sign in to your bet365 account on the app. Rather than entering your full account details you can simply enable this mode and press your thumb against your phone's sensor to log in to your account.
Frequently Asked Questions
On which devices are the app available?
The app is available as a free download on both Android and Apple devices. The app is available to download from the AppStore/ google play store and the bet365 mobile web page.
How do you withdraw money from the app?
To withdraw any winnings from the app simply  go to the account section using the icon in the top left corner and then go to "bank". From "bank" simply select withdraw and select your withdrawal method  as well as the amount you would like to withdraw. Then simply finalise your withdrawal and wait for your funds to hit your account!
What payment methods are available?
There are a huge array of withdrawal methods available for UK customers to use at bet365 . From debit cards and Apple Pay to a huge array of E-wallet options like skrill, neteller, paysafecard and PayPal! No matter how you wish to deposit bet365 has you covered.
Depositing funds is as simple as locating the deposit button in the top right corner (next to the account icon) Then simply select your deposit method and enter the required details as well as the deposit amount and finalise your deposit.
Why are bet365 notifications on android not working?
Bet365 notifications may not be down due to them being turned off in your device settings or your mobile device being in do not disturb mode. Although the menu is different for each android device the "Systems and notifications" section appears frequently and is often where this information can be found so review this. If all else fails, getting in touch with the bet365 customer service team is a sure fire way to answer any issues you have and solve all problems.
Why is the bet365 app slow and not loading?
If the app keeps freezing or crashing and you are on an older mobile device or tablet this is unfortunately simply the nature of such devices. However if this is not the case then you  may be using an older version of the app and need to perform a simple update from the app store/ google play store. As well as this performing a full power off on your device and powering it back on may also help this problem if there is a lot of background tasks operating. Finally getting in touch with the bet365 customer support team will almost certainly allow you to fix or at least diagnose any problems you are having.
How can I change odds to decimal on bet365 mobile?
To change to decimal odds on the bet365 mobile you must first access the account section of the app which is located in the top right corner. From here go to preferences and then odds display. Here you have the choice between fractional, decimal, american and american/fractional each of which displays your odds in a different way.