How to Withdraw from Bet365: How Long Does It Take in 2023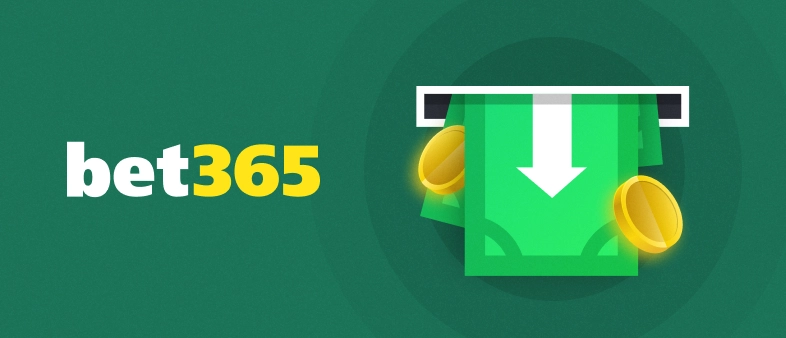 bet365 Withdrawal methods
bet365 is a UK based british gambling company originally founded by Denise Coates who still remains the main shareholder and joint CEO alongside her brother John Coates. As such they offer a variety of excellent withdrawal options with the common Debit card, wire transfer and Paypal as well as the less frequently seen Paysafecard and Apple pay available to you to withdraw with.
bet365 Withdrawal Options and limits
Withdrawal Method




Fee

Processing time

Min limit

Max limit

Debit Card

(Visa or Mastercard)

Free

1-5 days

£5

£20,000

PayPal

Free

Up to 24 hours

£5

£5,500

Wire Transfer

Free

1-5 banking days

£5

£100,000

Paysafecard

Free

Up to 24 hours

£5

£2000
bet365  Withdrawal Methods – Debit Card
Debit card withdrawals from bet365 offer the lowest available withdrawal limit at £5 as well as the second highest top end with a £20,000 limit. This is excellent for the larger withdrawals from bet365. Although the processing time is the lengthier 1-5 day option this is still a perfectly viable option due to the large sum available for you to withdraw. (please note credit cards and bank transfers are not an accepted method of withdrawing or depositing)
bet365  Withdrawal Method – Paysafecard
Paysafecard is one of the 2 E-wallet options available to you from the list of withdrawal methods on bet365. Although it does offer the lower £5 withdrawal minimum as well as a £2000 withdrawal maximum, Paysafecard is a solid option if you only wish to withdraw small amounts of funds from your account. As well as the much faster 24 hour processing time the money should be with you quickly making this one of the better options on this list.
bet365  Withdrawal Method – PayPal
Paypal is ,on this list, the better of the two E-wallet options. With a slightly higher £10 minimum however and also higher £5500 withdrawal maximum. This is much better than the low £2000 offered by Paysafecard. Paypal is an excellent intermediate option as it is quicker than Debit Card and a larger sum than Paysafecard. (please note that paysafecard and paypal are the only accepted E-Wallets and other options such as Skrill or Neteller are not available on this site)
bet365  Withdrawal Method – Wire transfer
Wire transfer by far offers the largest withdrawal with a £100,000 withdrawal limit. This option is likely for those large payouts from big wins. With a 1-5 day processing time and £5 minimum withdrawal wire transfers main advantage is the huge maximum transfer amount.
How Long Does A bet365 Withdrawal Take?
At bet365 payout time can take anywhere from a matter of minutes to 5 working days however this completely depends on the way you would like to withdraw funds. A debit card withdrawal or wire transferwill leave you waiting anywhere 1-5 banking days whereas the E-wallet options take anywhere up to 24 hours from the moment of withdrawal.
Step by Step Guide
How to make a bet365 Deposit
Locate the account icon in the top right corner of the screen
Select the Deposit button

Enter all the required info for your desired deposit method and select deposit to process your deposit

How to make a bet365 Withdrawal
Select the account icon in the top right corner of the screen
Select the bank icon from the drop down menu

Select withdraw from the list and then enter any required info as well as the amount you would like to withdraw and then finalise your withdrawal.
Frequently Asked Question's
How can I view my withdrawal history?
To view your withdrawal history first navigate to the blank icon in the top right of the screen. Then navigate to history. From here you can access the history of any transactions, bets as well as overall wins/losses. However for withdrawal simply navigate to the withdrawal section of this menu. From here you can either view the last 24 hours, 48 hours or alternatively select a date range from which you would like to see your history.
What are the minimum deposit and withdrawal amounts?
The minimum deposit amount is £5 as well as the minimum withdrawal amount sitting at £5.
How can I cancel a withdrawal?
Cancelling a withdrawal is not possible once your withdrawal has been processed and is no longer pending. This is standard of all UK bookmakers.
I am having problems with my withdrawal, what can I do?
If you are having problems with your withdrawal the first thing you should do is check the payout rules given by bet365. This may mean that you have not yet met the minimum withdrawal amount for your selected method or potentially have not verified your account. If the payout rules are not the cause of your problem, checking the bet365 FAQ page would also be a good idea as it may be a common problem on bet365 and an answer to your question may be listed. A final solution is to check the customer help section of the bet365 page, here you can find a link to the customer live chat where you can in real time communicate with a member of the bet365 customer support team who will provide you with any possible solutions. As well as this a phone number is available where you can call and also try to troubleshoot your problem.
Yes, PayPal is a way to which you can use transfer money to and from bet365.