OhmBet are shutting up shop
On the 7th of October OhmBet announced to all customers that they are going to be closing on 8th October 2020. At present we are unsure of the exact reason why they have made this decision but we have contacted the company asking them to comment and shall update and when we have more information.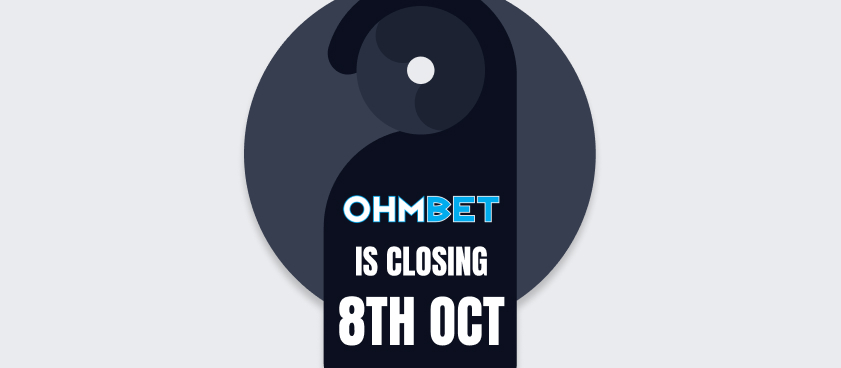 A message to all customers from OhmBet:
Dear customer,
It is with much regret we have to let you know that our website – OHMBET.co.uk, is going to be closed on 8th October 2020.
Don't worry you can still log in and withdraw any funds you have on your gaming balance up to 5th November 2020. Also, if you have any bonuses you've not used please play these as soon as possible so not to miss out.
If you have any questions feel free to contact the team at – [email protected]
May we take this opportunity to thank you for playing with us and we wish you all the best in the future.
Sincerely,
Dan Woolley
Head of Customer Services
Check also: