Liverpool vs Leeds 20/21
The Premier League 20/21 Season begins on Saturday 12th of September and that evening Liverpool are looking to begin the retention of their crown. They smashed a whole host of records on their way to winning a first league championship since 1990 last time around, can they do it again? Leeds have been absent from the Premier League for an agonising 16 years, they will be looking to make amends.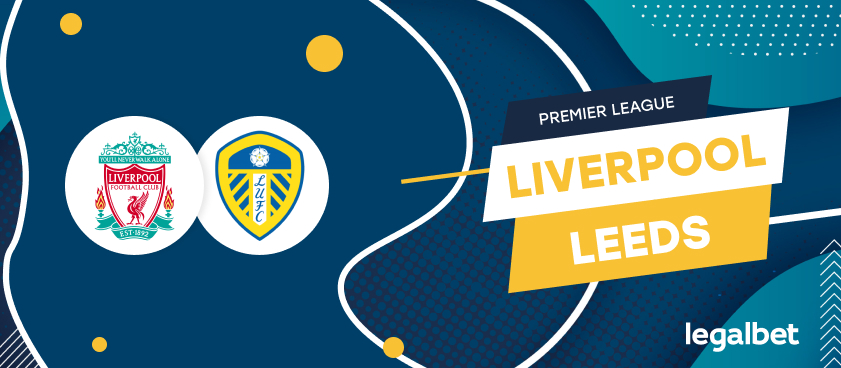 The last time these two met was WAY back in 2004 and the results they will have no relation to the action now since precisely zero of the players that day are currently in either team. It is therefore with a slightly "finer in the air" approach that the markets currently priced Leeds up as 8/1 outsiders.
Our match result prediction tomorrow is:
Liverpool was scoring goals for fun last season and scored over 100 goals. Leeds tally was not that far behind and with two free-wheeling attacking sides looking to make a statement, goals are likely to be flowing. Jurgen Klopp has stated, "We will not try to defend it (the title), we will try to attack the next one". Over 2.5 goals would seem to be a value bet even with the low odds on offer.
Liverpool vs Leeds betting predictions and tips
The result of this game really will set the tone for the season, for both teams. Both will be desperately seeking a win and it is even likely both will be disappointed with a draw. A loss for Leeds would not be panic stations though, they will have many many easier games to come, arguably this is the toughest game they will face all Season. Despite that with nothing to lose Leeds will be playing with no fear, and Liverpool's stutter at the end of last season proved they are not invincible. We are going for a value bet of Leeds to win at 8/1, but also with a bit of a saver on over 2.5 goals because if Liverpool does take the lead early then chances are the floodgates will open.