How to Withdraw from BetDaq: How Long Does It Take in 2023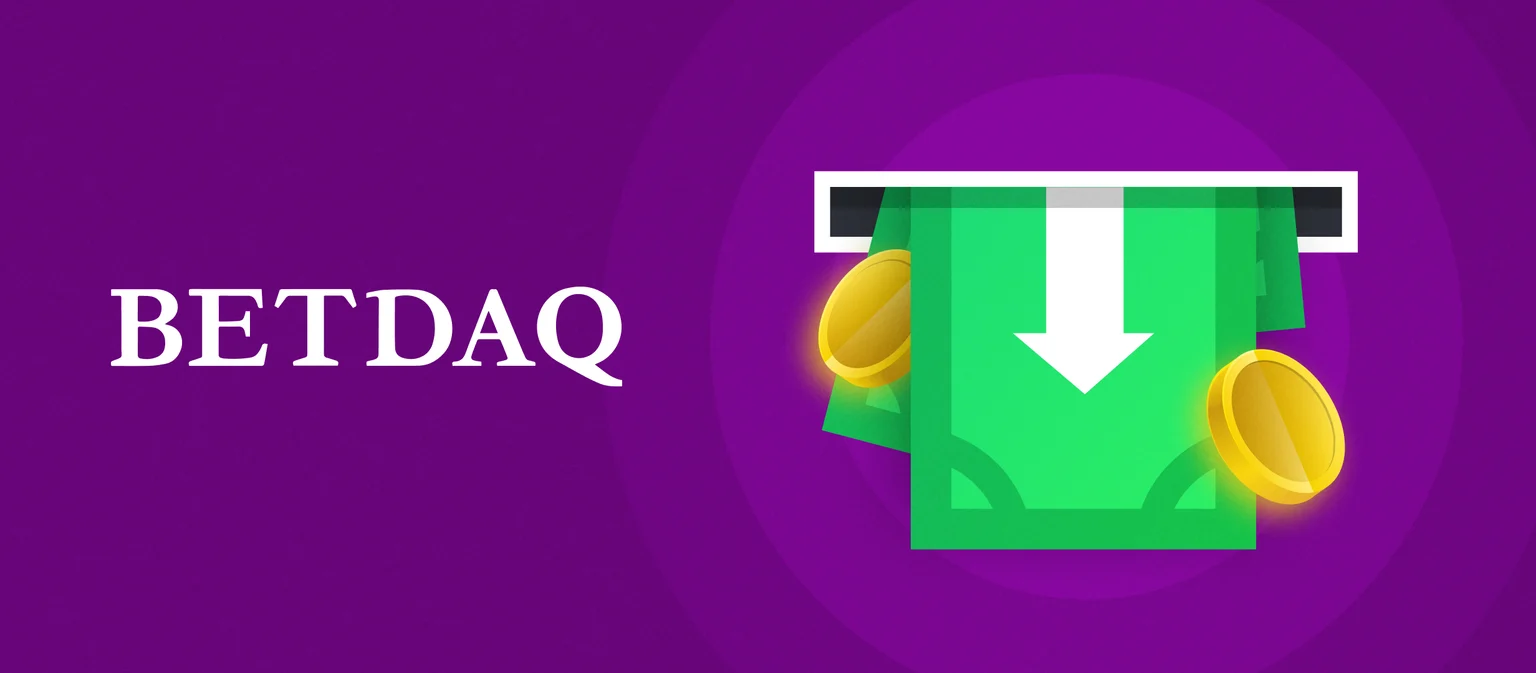 BETDAQ Withdrawal methods
BETDAQ are a betting exchange who began around the turn of the century but were acquired by Ladbroked in 2013, indeed they continue to be operated by LC International Limited today. They now offer not just an exchange but also a Sportsbook, Casino, and Sports Pools. They have a sturdy range of methods which you can use to transfer money as well as debit cards they have all the major E-Wallets, PayPal, Neteller, and Skrill. 
Betdaq Withdrawal Options and limits
Withdrawal Method




Fee

Processing time

Min limit

Max limit

Debit Card

(Visa or Mastercard)

Free

2-5 days

£10

N/A

Skrill

Free

Up to 24 hours

£10

N/A

Neteller

Free

Up to 24 hours

£10

N/A

PayPal

Free

Up to 24 hours

£10

N/A

Online Bank Transfer
Free

1-5 days




£10




N/A
BETDAQ  Withdrawal Methods – Debit Card
Debit cards can be used at BETDAQ with no fee and the same limit as E-Wallets but the withdrawal time is slightly longer. Having said that when it comes to how to withdraw thay  are quick and simple and who doesn't have a debit card in their wallets? If you use a Visa debit card and your bank offers the Fast Pay service your money could be in your account in a matter of hours but BETDAQ do not control that so do not advertise it.
BETDAQ  Withdrawal Method – Neteller
Neteller is one of the oldest E-Wallets focused on the gambling market that there is. They are now part of the PaySafe Group and have security at the heart of everything they do. Payments to and from BETDAQ are free, have low minimum limits and should be back into your account within 24hrs. This makes them a great option when you come to withdraw funds. The only negative is that not all Neteller deposits will also qualify for promotional bonuses.
BETDAQ  Withdrawal Method – Skrill
Skrill is a Sister site of Neteller and has the same low minimum limits, free to use, and first class security. The positive is that transfers to Skrill are also amongst the quickest ways to withdraw, the money being back same day or if not definitely within 24hrs. The drawback of using Skrill to deposit is that it does not always qualify for promotional bonuses either.  
BETDAQ Withdrawal Method – PayPal
PayPal is probably the most common E-Walllet in the UK, due to its longstanding relationship with Ebay. It is branching rapidly into new markets though and the gambling industry is one of those. There is no fee and it has low minimum deposit and withdrawal limits of £10 and it is one of the fastest ways to get your money out of the bookie and back into your account.
BETDAQ Withdrawal Method – Bank Transfer
It is possible, if all other methods fail, to withdraw your money out of BETDAQ with a Bank Transfer. You simply have to provide your IBAN number, which if you dont know is often found on your bank statement and if not your bank staff will be able to tell you. Once requested this is still free but has a longer withdrawal time than the others, taking from 3-5 days in total.
How Long Does A BETDAQ Withdrawal Take?
BETDAQ warn that all withdrawals are subject to standard security checks and can take up to 24 hours to be processed. After this the standard processing times in the table above will begin to apply. Those ranges, from 1-5 days for bank transfers for example, will themselves depend on a number of factors such as how much you are withdrawing, what day you are submitting your withdrawal, and is this your first ever withdrawal to name but a few.
Step by Step Guide
How to make a BETDAQ Deposit
To deposit into BETDAQ you need to be logged into your account and then in the top right of the screen click on the small blue "Deposit" button.

You will be given the option of how you wish to deposit and can choose either "Debit Card" which will be Visa or Mastercard or one of the "Alternative Methods" which includes Skrill, Neteller, and PayPal. They remind customers that unfortunately Credit Cards are no longer accepted.

On the next screen you will have to provide some details of your payment method, in this example we are using a Debit card.
You are required to enter the following details:
A) Your 16 Digit Card Number
B) The cards expiry date
C) The CVC security code from the back of the card
D) The amount you wish to deposit.

Then click on the "Deposit" button and your money will be available for you to bet with instantly.
How to make a BETDAQ Withdrawal
Click on your "My Account" section which is accessed by clicking on your account username in the top right.

Once in your account controls section near the bottom is the Banking tab, click on "Withdrawal".

The withdrawal screen wil select your last deposit method as standard but will also give you drop down options of any other payment methods which you have used to transfer money with in the past.
Once you have selected your withdrawal method, enter the amount you wish to withdraw, and then click on the blue "Withdrawal" button.
Frequently Asked Questions
How to view my withdrawal history?
To view your withdrawal history you must be logged into your account and then open up the "Account History" tab. This can be used to show all activity over a set period which you can adjust. You can also refine the search to show, for example, withdrawals only.
What is the Minimum deposit and withdrawal amounts?
The minimum amount which you can deposit is £10 and this is true of all deposit methods. The minimum withdrawal amount is the same, also £10. There is no publicised maximum amount but the limit will vary from player to player.
How can I cancel a withdrawal?
It is not possible to cancel a withdrawal once it has been submitted and is pending on the BETDAQ banking system. It doesn't matter how long ago you made the request, once made that is that. This is true of all UK bookmakers and it not a specific BETDAQ policy.
I am having problems with my withdrawal, what can I do?
If you are having any problems with your withdrawal, for example the payout time is taking longer than expected, it is possible that you have not met one or more of the payout rules. Instead of just waiting, contacting the BETDAQ customer service team is the best thing to do. They will be able to identify the problem and either tell you what you have to do to fix the problem, or they will notify whoever is responsible for the problem and get them to fix it.
Yes PayPal is one of the three E-Wallets accepted by BETDAQ.