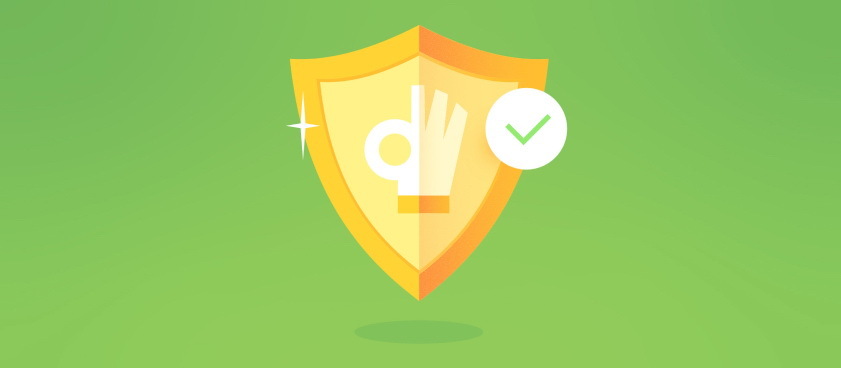 On this page, we've collected all the 2022 summer offers for risk-free bets in the UK. To do so, we evaluated the offers of the licensed bookmakers, described the terms of use for risk-free bets in sports betting offers, and provided some betting tips for beginners.
What is a Risk Free Bet?
A Risk-Free Bet is a free wager you can place on a sports event without the danger of losing your own money. If your bet loses, the bookmaker will refund your stake up to a certain amount.
Risk-Free Bets are usually only available to new customers as an introductory offer and typically have strict terms and conditions. You need to top up an account and place a first qualifying bet before using your free bet. And you might only be able to place one free bet on specific markets.
However, if you take the time to read the small print, risk-free bets can be a great way to get started with online betting services without a threat to your budget.
We'll tell you how to receive and play with the risk-free bets and why you can lose money despite the bet's name.
How Do Risk-Free Bets Work?
The most straightforward way to think of a risk-free bet is as "half a free bet": you only get it if the bet you made with your own money loses. 
Generally, risk-free bets are given to new customers, meaning that to receive one, you must sign up first, deposit your account with a debit card and make a qualifying first bet. Then there are two possible outcomes:
Bet wins. It's calculated as usual, you just get the winnings and can spend it as you wish.

Bet loses. You receive a risk-free bet, usually in the form of a single free bet —  it means you won't be able to withdraw free bet credits as actual money. It's necessary to place a bet in the hope of winning back the first loss.
In the next section, we'll see what the system of risk-free bets looks like in practice. Let's analyse two specific situations: the return of a lost bet in the form of a free bet and a cash refund (yes, it appears that a risk-free bet may not be a free bet).
Risk-Free Bet Examples
Here are the examples for you to feel the difference between the two options for returning a lost bet: in the form of a free bet and cash.
Example 1: Risk-Free Bet from Betway
Betway has two sportsbook bonus offers for new UK customers: £10 Welcome Free Bet and £30 Acca Welcome Offer. Of course, you choose the £30 Acca Welcome Bonus because it seems to be bigger. There are two important points:
deposits can only be made with a debit card;

bets are accepted only on football and horse racing;

the qualifying bet size is £5-30.
Royal Ascot 2022 is just around the corner, and you're collecting accu-bets from three runs trying to guess the winner. Bet £30 to get the maximum free bet stake if anything happens. 
Here it goes. The first and second horses win, and you're already planning on getting a new smartphone with your winnings... But the third favourite suddenly slips and fails — your bet loses.
In 15 minutes after the end of the race, a free bet gets transferred to your bonus account — these £30, which you cannot withdraw, but only place as a new bet. Now you decide to switch to football, but all the major championships have already ended. You miraculously find a second division match in Armenia, for which the bookmaker even has a stream arranged. You bet for the odds of 4/5 (1.8) on the victory of the favourite team, whose name you cannot pronounce.
By the 90th minute of the football match, the score is 1:1, but in stoppage time, your team scores from a corner! Out of gratitude, you remember the name of a goalscorer: Edgar Manucharyan. Then you see how much money is on your account, there is £24.
Thus, you remain in the red by £6, and if Edgar the Hero had not scored from a corner, you would have ended up without the money at all.
Example 2: Risk-free bet from Paddy Power
The next day, you sign up on Paddy Power, which promises: "Place a single £10 Sportsbook bet, and if it loses, we'll refund it in CASH". You already understand that sometimes £10 in cash can be better than a £30 free bet. But how does it actually work?
Paddy Power has no sports limits, so you make a deposit and bet £10 on the winner of the next F-1 Grand Prix — which, of course, must be Sir Lewis Carl Davidson Hamilton. Alas, he comes second: after the pit stop, something went wrong, and 10 laps before the end, he was surpassed by Max Verstappen (sorry, sir).
The race was beautiful, but your bet is wasted again. You look at the account info half an hour later: Paddy Power returned £10 to your account as established by the conditions. It's not required to bet this money again.
In the first case, you have a chance to win after losing the qualifying bet, but for this, you need to place a free bet with minimum odds higher than 1/1 (victory isn't very likely with these conditions). In the second example, the bet insurance won't give you a chance to receive more money than your qualifying bet. But this sum will be returned to you without any additional conditions.
What Are Different Types of Free Bets?
Bookmakers are fond of free bets precisely because the bettor can't withdraw them immediately. Customers must play according to the bookmaker's rules and place a bet. It's an excellent mechanism for both sides: the bookmaker doesn't give you money right away, and you don't have to either. Therefore, bookmakers give out most of the bonuses like free bets. Let's talk about the main types of them.
Free Bets
Free bets are a popular way to get started in the world of betting. A free bet allows you to use your skills and knowledge to place a bet and there's no risk!
The best part? You can still win prizes even when making these risk-free bets because they'll pay up if certain conditions apply.
Betting companies give out free bets to new customers for signing up a betting account, making an initial deposit, or qualifying bets as compensation for no-risk offers and share rewards.
Matched Deposits/Bets
The user pays for bets with the account in the betting company, which must be deposited before the game. Some bookmakers give a bonus for a deposit: 100% of the deposited amount. It's called the Matched Deposit Bonus.
If this bonus is issued through free bets, then it's called a matched free bet offer. If they transfer it to your account, then it's a cash bonus.
In such bonuses, it's not the amount of money that matters but the wagering conditions. Sometimes these can be simple (for example, betting the bonus amount 1-3 times), and sometimes, absolutely impossible.
Money Back as Cash Bets
It's a bonus for existing customers and active bettors who already have an account. The bookmaker returns a certain percentage of the lost stake — 3-12%. Usually, there are no extra conditions applied. In this case, the company wants you to go to the site and be able to place a bet (and, of course, keep losing).
Enhanced Odds/Boosted Odds
This term can imply various types of promotional offers, depending on the additional parameters. 
Enhanced Odds for new customers is a kind of first deposit bonus. They are sometimes offered before significant events, hoping to intrigue those who have never made a bet. The boost can be substantial here: for example, the bookmaker promises to pay not 1/1 but 2/1 for the victory of Manchester City in the Champions League final. It applies only to those who sign up, make their first deposit, and place the first bet on Man City.
Enhanced Odds for all clients. This promotion is similar to the previous one, but the odds boost will be less lush. The bookmaker sacrifices its margin (commission) and removes it for certain matches. The odds can grow a little — for example, from 13/15 to 1/1. But it will almost certainly be better than the competition.
Boosted Odds for Accu-bets. Can someone who already has an account get a good Boosted Odds offer? Sure thing. But there's a certain risk involved: bookmakers offer big odds boost only on Accu-bets. The more events you include, the more significant boost becomes. But the chances that the bet will not play are also growing. The bonus amount can reach 170%.
How to Claim a Risk-Free Bet?
Choose a bookmaker.

Read the Risk-Free Bet terms and conditions: when registering for the promotion, you may need a promo code or opt-in.

Click Sign-in, fill in the form, and enter your personal data.

 Deposit your account via a debit card with an amount not lower than the stated minimum for the qualifying first deposit. It is almost certain that PayPal, Neteller, or Skrill payment systems are excluded from the bonus terms.

Choose and place your bet (a bookmaker states the minimum bet in the conditions). A reasonable maximum is equal to the size of the Risk-Free Bet, because the bookmaker doesn't give a max refund for a bet that exceeds this value.

Collect your winnings or get a Risk-Free Bet. It must be used within seven days. Please note that during this time, the risk-free bet must not only be placed but also calculated. Do not bet on Futures.
Bonuses by category
Bonus types: Free Bets | Cashback Offers | Enhanced Odds | Extra Place Offers | Early Payout Offers
Bonus conditions: Welcome Bonuses | Accumulator Bonuses | Loyalty Programs
Get & Bet: Bet £10 Get £10 | Bet £10 Get £20 | Bet £10 Get £30 | Bet £10 Get £40 | Bet £10 Get £50 | Bet £10 Get £60 | Bet £5 Get £20 | Bet £5 Get £30
Sports bonuses: Football | Horse Racing | Greyhounds
Frequently Asked Questions
How do you optimise a risk-free bet?
If you have an account on only one online betting site, then place a regular reasonable bet. You can see from the examples on this page that it is challenging to win with risk-free bet offers. Therefore, your task is to find good odds and hope to win.
But there is a clever strategy to use for risk-free bets: matched betting. Create two accounts, allowing you to make a risk-free bet on both online betting sites and bet on opposite outcomes. For example, Total Over at the first bookmaker is 2.5, and lay odds on Total Under is 2.5 at the second one. You're sure to win in one case, and in the second case, you receive insurance if a risk-free bet loses. Bookmakers don't like clients who practice these risk-free betting strategies, but all the rules are formally followed.
Which UK betting sites give risk-free bets?
The most popular offer of British bookmakers is free bets for the first bet. But reasonable risk-free bet offers are also in abundance among the betting sites. In June 2022, such sports betting promotions are valid on Paddy Power, Betway, Unibet, Quinnbet, and Matchbook.
Are risk-free bets worth it?
Risk-free bets are only truly risk-free if you are offered to counterbalance a lost stake in cash. There are few offers like this, and they're usually good promos. But risk-free bets are no better than the UK's most common "Bet £10 Get £20" welcome offers. After the qualifying bet, you receive one or two free bets, even if the bet wins.
Can you cash out a risk-free bet?
According to the terms of a great majority of risk-free bet offer promotions, if your first real money bet loses, you receive a free bet as compensation. To withdraw it, you need to place a bet. And if you win, then net winnings will be transferred to your account so that you can withdraw it.