How to Withdraw from Betfred: How Long Does It Take in 2023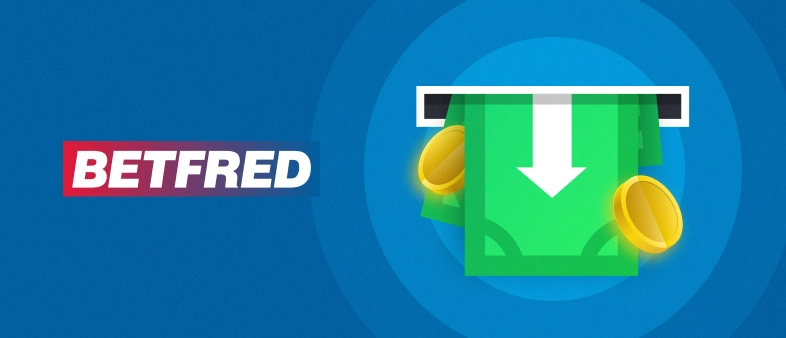 New UK 18+ only. Register with promo code WELCOME40, Bet £10+ on Sports in one transaction. Get £30 Free Bets & £10 free spins within 10hrs of bet settlement. Bonuses expire 7 days after issue. Min odds, eligibility & payment exclusions apply. Full
T&Cs apply.
Betfred Withdrawal methods
As you would expect from a bookmaker of Betfreds quality there is a host of payment processing methods to allow you to withdraw quickly and smoothly the way you want. Whether it is Visa, Mastercard, Skrill, Neteller, PayPal or a direct bank transfer they have you covered.
Betfred Withdrawal Options and limits
Withdrawal Method




Fee

Processing time

Min limit

Max limit

Debit Card

(Visa or Mastercard)

Free

48hrs

£5

£9,999.99

Skrill

Free

48hrs

£5

£6,500

Neteller

Free

48hrs

£5

£4,000

PayPal

Free

48hrs

£5

£5,000

Bank Transfer

Free (1 per month)

48hrs

£25

N/A

Betfred Shops

Free

Instant

N/A

£250

Betfred Withdrawal Methods – Debit Card
You can easily make a Betfred withdrawal back to the card you deposited with, with the exception of International Mastercard payments. In the majority of cases to withdraw directly back onto your Debit card you need to follow these steps:
Log into your Betfred account
Click on your "My Account" section (the button where your balance is shown)
Go to the Withdrawal page
Select your card from the drop down list of withdrawal methods, and enter the amount you wish to transfer (Note that you can only withdraw profits to a card if all other registered cards are not in a negative balance)
Press confirm and wait for your money to land in your bank account!
It is the policy of all bookmakers that you first need to withdraw money back to the same method you deposited, this is just one of the universal payout rules. If this is not possible (for example if your card has expired or you have permanently closed the account with that bank) then you have to contact the Betfred customer services team explaining the circumstances and arranging an alternative way to receive your money. If you ever have to go down this route it is likely that you will need to provide extra verification documents which could delay your withdrawal.
Everytime you withdraw funds made to your Debit Card are free. There are withdrawal limits which at Betfred are a minimum withdrawal amount of £5, and the maximum withdrawal amount is £20,000. Larger withdrawals need to be broken down into several transactions. How long you will be waiting to get your money depends on which bank you use and the time of which day you withdraw, the payout time may be anything from a matter of minutes or up to three days later.
Betfred Withdrawal Method – Neteller
If you are asking how to withdraw by Neteller, well the answer is that it is easy. To withdraw from your Betfred account is easy. Log in and go to the "My Account" section and open the "Withdrawal" list. Select Neteller and fill in the relevant details. The minimum amount you can withdraw into your Neteller account is £5 and the maximum limit for one transaction is £4000. There are no fees for withdrawing with Neteller (If you have played through your deposit one time or more). If you have not done this (you really should) then your Neteller withdrawal shall be charged a 2% fee. Using Neteller to withdraw is potentially a lot quicker than using a bank card, with a usual wait time of about one to three hours.
Betfred Withdrawal Method – Skrill
Skrill is often said to be a simpler (and easier) way of withdrawing your money from Betfred. To withdraw with Skrill open the "My Account" section of the Betfred homepage and select "Withdrawal" and then the Skrill option. Put in the amount you want to withdraw and confirm it. Like other E-Wallets it will usually take from around an hour to three hours for your funds to be in your Skrill account. The minimum withdrawal amount back to Skrill is £5, with a maximum withdrawal limit of £6,500. Skrill withdrawals are free as long as you have played your balance through at least once.
Betfred Withdrawal Method – PayPal
PayPal is probably the most well known E-Wallet for the average man on the street in the UK and as such it is no surprise that you can use it for your Betfred transactions. As long as you deposited with PayPal then you can withdraw by this method. The minimum withdrawal amount is £5 and the maximum is £5000. PayPal transactions usually take 24 hours or less. All PayPal withdrawals are free of charge (IF you have played your deposit through once. If you have not then fees may be charged at Betfreds discretion!). To make a Betfred withdrawal with PayPal go to "My Account" and select "Withdrawal" and then from this list select PayPal and follow the simple instructions.
Alternative Methods
If for whatever reason you are not happy or unable to withdraw using the above methods Betfred give you one free Bank Transfer a month (within a 28 day period). If you wish to request further withdrawals there is a fee of £12 for a normal transfer and £25 for an express transfer. There is a limit of £25,000 per transaction.
Interestingly as Betfred have such a strong high street presence you can also withdraw from your online Betfred account from any Betfred shop (if you have previously deposited money in that shop). You can withdraw up to £250 a day this way "IF" the shop has that amount in the tills at the time, for larger amounts you need to give them notice, possibly as much as 48hrs.
How Long Does A Betfred Withdrawal Take?
The Betfred website states that "All withdrawals (including Neteller and Skrill) are subject to our standard security checks and can take up to 48 hours to be processed". This is what you should expect the payout time to be. The exception to this is if you visit a Betfred shop on the high street with a copy of your photo ID, providing the amount is less than £250 and the shop has the funds available in its till you will be paid there and then.
In our actual experience despite saying the wait will be 48hrs we have actually had a withdrawal time of much less in the past, sometimes less than 24hrs. It is however prudent to expect to wait 48hrs before you get your money.
Step by Step Guides
How to do a Betfred Deposit
Betfred offers a range of deposit methods, from paying cash in at one of their shops, to using an E-Wallet such as PayPal, to using a bank card linked to your current account. (Note due to UK legislation a Credit Card can no longer be used to fund an account)
Once you are logged in you will see a large green button in the top right of the screen saying "Deposit", click on this button and then choose which method you wish to use, in the following example we have chosen Debit Card.
From there the following screen will appear:

If this is your first ever deposit you need to click (1) "Add card" (If you are going to use a VISA or Mastercard card to deposit with) and then confirm your name as written on the front of the card, put in the long 16 Digit number from the front of the card and the expiry date.
Once you have done this, to make a deposit your card details will automatically be filled in as above, you simply have to enter the cvc number (2) from the back of the card and (3) the amount you wish to deposit. Click the big green "Deposit" button and that is it.
How to do a Betfred Withdrawal
To withdraw funds from Betfred you first have to log into your account and you need to go to the account icon (light blue button with your balance on it) and select "withdraw" from the drop down list.
The following screen will appear displaying your balance and also the withdrawal options available to you:
(Note that you will only be able to withdraw back to a method which you have previously deposited with)
On the following screen you simply enter the amount which you would like to withdraw and click submit. Then you only need to wait for them to transfer money and it hit your account, sometime in the next 48hrs.
New UK 18+ only. Register with promo code WELCOME40, Bet £10+ on Sports in one transaction. Get £30 Free Bets & £10 free spins within 10hrs of bet settlement. Bonuses expire 7 days after issue. Min odds, eligibility & payment exclusions apply. Full
T&Cs apply.
Frequently Asked Questions
How long does it take to withdraw?
Withdrawals made from your Betfred will take approximately 48hrs to reach your account, or slightly longer if there are pending ID checks. In our experience it is actually a little quicker but if you want the money urgently if it is less than £250 you can visit a Betfred shop with your passport (or other photo ID) and pick it up from there.
How to see withdrawal history?
To view your withdrawal history click on the balance icon in the top right of your screen, from there you can choose the option "Balance History". On this page select to view "banking" and for the time frame you are interested in and this will display your deposit and withdrawal history.
Minimum is the minimum deposit and withdrawal amounts?
The minimum deposit and withdrawal amount at Betfred is £5 for most methods. Bank transfers have a slightly higher minimum withdrawal amount of £25 and if you happen to have a very low amount and want that, if you go into a Betfred shop you can in theory withdraw as little as 1p if that is your balance.
How do you cancel a withdrawal?
Once you have confirmed the withdrawal it can not be cancelled.
What if there is a problem when I try to withdraw?
If you have a problem withdrawing from Betfred then the first port of call would be to call them or ask on Live chat if they know any reason why that is. Depending on their answer you can then begin to fix the problem. If it is your first withdrawal then it is likely that they are waiting to receive a copy of your proof of address and photo ID. It is also possible that they are having technical issues at the moment and they recommend that you try again later. Whatever the reason you need to contact them to find out what the issue is before you can start to fix the issue.
If you want to transfer money with PayPal you can do that for both deposits and withdrawals.