How to Withdraw from TonyBet: How Long Does It Take in 2023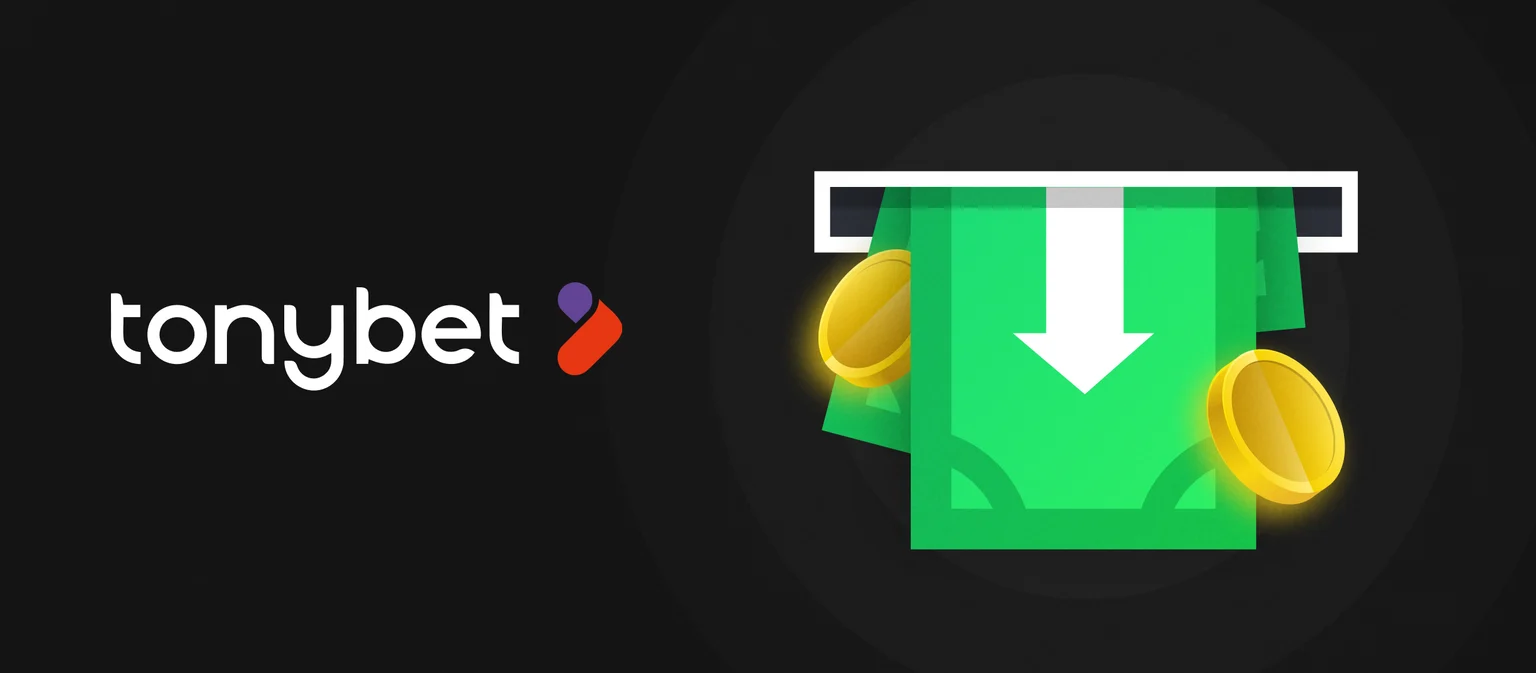 Bonus must be claimed within 3 days. Wagering requirements apply. Bonus amount cannot be withdrawn. Further T&Cs apply.

TonyBet Withdrawal methods 
Tonybet can trace its roots back to 2003 when it was known as Omnibet but it was when the world-famous poker pro player Antanas Guoga, (Known as "TonyG") took over, change the company's name and propelling it forwards, that it really made an impact in the UK. The site accepts a large range of deposit methods and you can use them all free of charge, the same applies to all withdrawal methods. They have a large range of E-Wallets beside traditional banking options including Skrill, Neteller, ecoPayz, and the ubiquitous PayPal.
TonyBet Withdrawal Options and limits
Withdrawal Method




Fee

Processing time

Min limit

Max limit

Debit Card

(Visa or Mastercard)

Free

2-5 days

£10

£2,500

Skrill

Free

Within 48hrs

£10

£2,500

Neteller

Free

Within 48hrs

£10

£2,500

PayPal

Free

Within 48hrs

£10

£2,500

EcoPayz

Free

Within 48hrs

£10

£2,500

Trustly

Free

2-5 days

£10

£2,500
TonyBet Withdrawal Methods – Debit Card
TonyBet debit card withdrawals have no fee and after being submitted and are pending. It does not matter if they you use a Visa or a Mastercard they will have a withdrawal time of between 1-3 days later. Please note that whilst Debit cards are accepted you can not use a credit card at TonyBet or any UK regulated site.
TonyBet Withdrawal Method – Neteller
Neteller is one of the original E-Wallets adopted by the gambling industry around the turn of the Century. If you have an account it is worth choosing to use it since there is no fee, and TonyBet will transfer money to you 48 hours after it is submitted.
TonyBet Withdrawal Method – Skrill
Skrill is the Sister site of Neteller so they share many of the same features and safety standards as well as time taken to transfer money between accounts. At TonyBet there is no fee to withdraw and your money should be with you less than 2 days after you request it.
TonyBet Withdrawal Method – PayPal
PayPal is the most common E-Wallet used in the UK thanks mainly to its links with the online auction site EBay. They are a good option to use since there is no fee involved, and they have the same low £10 minimum limit and also the same maximum withdrawal cap as all other methods.
TonyBet Withdrawal Method –ecoPayz
ecoPayz are an online virtual E-Wallet who are growing in popularity. They can be funded by either your debit card or a direct bank transfer. From then on you can separate all your online spending into your ecoPayz account rather than mixing it with your real life use. There is no fee for using them at TonyBet and there is the same £10 minimum withdrawal limit and £2500 daily maximum that all the other methods have.
TonyBet Withdrawal Method –Trustly
Trustly is a "bank-independent" service which means that you can move money straight from your bank account to another quickly and easily. You don't have to register to use Trustly instead you provide one off details each time which allows them to access each parties bank accounts and transfer money quicker and more simply than other banking methods. They have no fee to withdraw and payments should be made in a similar time to other E-Wallet methods once it has been processed and is no longer pending.
How long does a TonyBet withdrawal take?
There are many factors which combine to determine how long a TonyBet withdrawal will take to clear back into your bank account. Which payment method you have chosen to use is probably the most significant factor. Other factors though can include how much you have withdrawn, when you made the withdrawal, is this your first withdrawal, to name but a few. For a good idea for how long it will take please refer to our table above.
Step by Step Guide
How to make a Tonybet Deposit
Locate the purple deposit button in the top right corner of the page and click on the deposit button.

You will now be able to see all of the deposit methods available. Select how you would like to deposit from the list shown as well as the amount you would like to deposit. Finally enter any required information for the selected deposit method and finalise your deposit.

How to make a Tonybet Withdrawal
Counterintuitively you have to click the deposit button located in the top right corner of the screen. This will take you to the transactions menu.

Click the withdrawal button along the left hand side. (Please note that you may only withdraw with methods you have previously deposited with)

Enter any required info for your selected withdrawal method as well as the amount you would like to withdraw and finalise your withdrawal.
Bonus must be claimed within 3 days. Wagering requirements apply. Bonus amount cannot be withdrawn. Further T&Cs apply.
Frequently Asked Questions
How do I view my withdrawal history?
In order to view your withdrawal history, whilst logged into your account, if you go to the my account section and view "My Bets

From this screen you select whether to view all of your bets and financial transactions, or you can narrow it down to just winning bets, just losing bets, just currently open bets, or just your deposits and withdrawals. The time period can also be refined to a custom range, or a pre-set time frame such as today, yesterday, last week, etc.
What is the Minimum deposit and withdrawal amounts?
The minimum deposit amount is £10 with the maximum varying from method to method. This is the same as for withdrawals, £10 is the minimum amount and the maximum is set by the different payment providers on a case by case basis.
How can I cancel a withdrawal?
It is not possible for UK customers to cancel a withdrawal once it has been submitted and is pending in the TonyBet system. This is a universal rule for all UK bookmakers and is part of their licencing conditions.
I am having problems with my withdrawal, what can I do?
How to withdraw is not difficult but if you encounter any problems when you withdraw funds, for example the payout time is taking a while, firstly compare how long it has taken with how long it is expected to take using our table at the top of this page. If you have been waiting longer than this then it is possible that there is a problem and you have not met one of the payout rules. In this case it is unlikely TonyBet will transfer the money without your action so rather than waiting any longer contact them by E-mail and explain what has happened so far. They will either fix the problem, should it happen to be at their end, or they will advise you what it is that you need to do in order to receive your money.
Yes, PayPal is one of the E-Wallets accepted at TonyBet, using this method is always free and is one of the quicker ways to recieve your money back.