Slovenian operators will have more breathing space. No gambling ads for Dutch cartoons
4H and Legalbet with a new part of the news from the gambling world.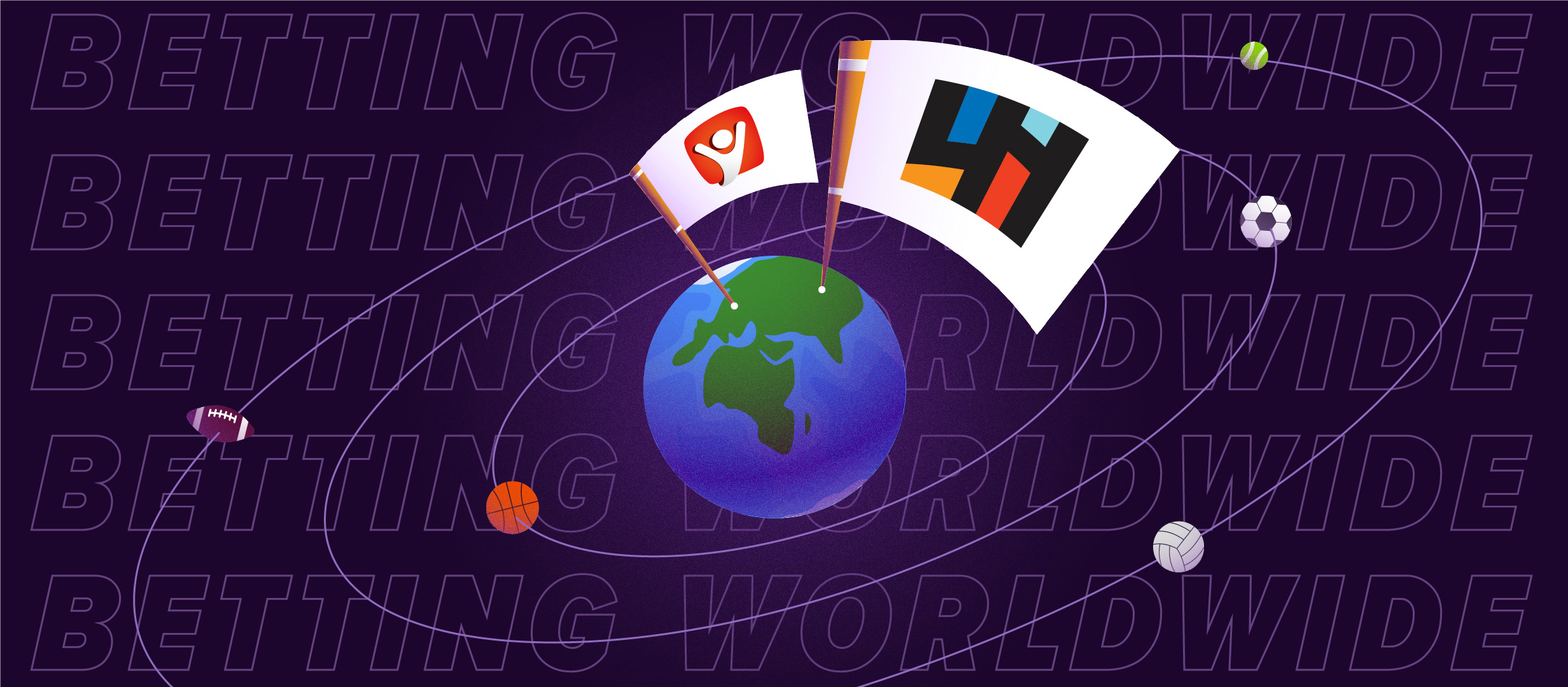 Slovenia
The country is about to liberalise external linkExternal links are prohibited. The National Assembly has approved amendments to the country's Gaming Act on their second reading. A final vote on the changes will be held in March. The amendments will remove most obstacles for operators and it will also allow five lottery operators rather than the current two.
The changes abolish the requirement for companies wishing to obtain a concession for classic games of chance and special games of chance in casinos have to be organised as joint-stock companies. It will no longer be required that the applicant for a concession for special games of chance be based in Slovenia either. A land-based presence will still be required for classic games of chance. The external linkExternal links are prohibited system classifies lotteries and betting as classic games and casino games as special ones.
If the bill passes, it will establish a legal framework that will enable concessions to be granted on the basis of public tender. The proposed changes will potentially open the door of the Slovenian gambling market to international operators and will ensure compliance with EU legislation.
Slovenia keeps moving forward on the path to overhauling their gambling regulations. The country started to walk this path at the beginning of September 2021 by submitting a bill to the Parliament, which provides for a revision of the current regulations of the gambling business in the country.
You may say "Ivan, it's great that Slovenia is updating the rules to regulate the gambling business in the country, but what was the situation prior to that?"
And I will tell you that Slovenia has a regulated, but rather limited, gambling market. Lottery and sports betting (online and land-based) are under a State monopoly. The ability to operate an online casino is provided only to those who already operate land-based casinos in the country.
Among the key changes proposed by the new bill are the following:
 • Expansion of the number of licenses for betting and lotteries from two to five;
 • Reduction of the period of validity of the license for betting and lottery from ten to a maximum of five years;
 • Expansion of the list of types of events to bet on (in addition to sports);
 • Cancellation of the requirement to register a local company to open an online casino.
From the above list of proposals, we can draw the conclusion that Slovenia is serious about opening up its market to foreign companies. The country's leadership places its main bet on betting and online casinos, which is in line with global trends, as well as the fact that Slovenia has chosen the path of liberalising gambling regulation in its country.
Traditionally, we want to see Slovenia succeeding on the way to reforming its gambling market. Another European country has been revamping its gambling regulations, and we at 4H Agency always welcome such initiatives!
Puerto Rico
Last Sunday saw Puerto Rico officially external linkExternal links are prohibited for the first time in its history. Local people could bet on the Super Bowl. However, this was the only event they were officially allowed to bet on. BetMGM, affiliated with Casino del Mar (a mandatory condition) was the only company that offered such a chance. Obviously, the experience was considered successful, as now the Gambling commission offers to extend this practice to NBA games along with the local basketball and baseball leagues.
Puerto Ricans now have to visit a casino personally to make a bet. However, it is expected that BetMGM will provide the possibility of betting online and via a mobile device in March. Two more operators can join BetMGM soon. These are DarftKings and Caesars. Executive director of the Gambling Commission Orlando Rivera Carrión claims that once there are over 10 big operators in Puerto Rico that provide their services via mobile devices, the country's budget will have an additional $30m dollars.
The Netherlands
The local regulator external linkExternal links are prohibited licensed operators against gambling ads being targeted at to minors. The reason for this is because such ads were found on a Donald Duck website. All operators were warned to pay special attention to target advertising correctly and to ensure that ads are not seen by vulnerable people such as minors and young adults.
The regulator pays special attention because the MPs have recently been trying to push the Netherland's new minister for legal protection for a complete ban on non targeted gambling ads. The minister claims that he needs more time to evaluate all risks so far.
The Netherland's existing legislation prohibits gaming operators from showing ads before 9pm and in media that appeals mainly to people aged under 25. However the regulator has already found gambling ads on such sources three times: on a Donald Duck website, a teen-oriented YouTube channel called TeenTok, and during the family TV show Marble Mania.
We always welcome news from our beloved Dutch regulator. Partly because the work they are doing is very visible, very important, and aimed at creating strict but competent rules for working in the legal and regulated gambling market in the country. Previously, we have focused on the work done by the regulator in the Netherlands with regards to blocking of the unlicensed operators in the country. 

Now licensed operators have fallen under the hot hand of the regulator, allowing advertising of their services to be displayed on sites created for children, teens and families, — those places where such advertising should absolutely not be displayed.
I assume that the consequences of such a warning will primarily affect the affiliate marketing, since to attract traffic operators rely on affiliate networks, which in turn use a huge variety of methods and techniques to increase the effectiveness of ad impressions. It seems that one of the partners went a little too far with their targeting.
It's not hard to predict that the rules for displaying ads, creative creation techniques, and the list of advertising distribution channels in the Netherlands will soon be subject to very serious changes. Companies that have best adapted their ad delivery processes will certainly benefit, but the cost of attracting a player may be significantly inflated.
In any case, in 2022, a visible trendsetter has emerged in Europe in the form of a Dutch gambling regulator and we hope that regulators in the rest of the European countries are following the Netherlands as closely as we are.
France
French lottery and betting operator FDJ external linkExternal links are prohibited revenue of €2.26bn for 2021, representing a 17.5% increase on 2020's figure. The revenue figure also represents a 10.1% increase on the revenue total from 2019, before the Covid-19 pandemic. €1.73bn of the revenue total was derived from lottery operations, up from €1.50bn in 2020. Meanwhile €464m came from sports betting, up 24.7% from the previous year.
Customers staked €18.98bn across the year, an increase of 10.8% from 2020. €4.22bn was wagered on sports betting. After accounting for €122.5m of income tax, net profits for 2021 were €294.2m – a 37.7% increase from 2020.
Further reading: