The one who has traffic is the boss, not the one who has product
Affiliates rule!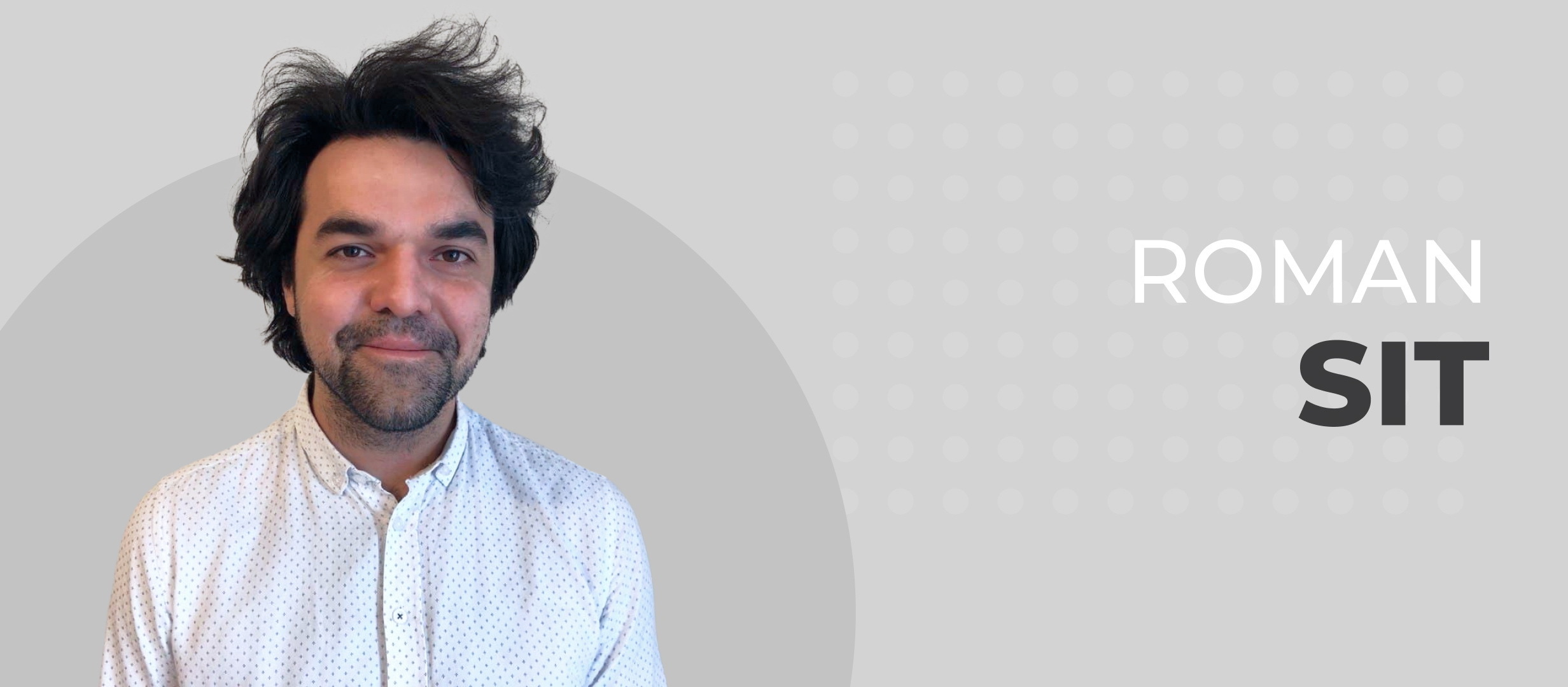 If you want to learn something about the affiliate business Roman Sit can tell you a lot. Founder of Affpeople has a lot of experience in this area and this interview will prove it. You will learn the things to do and also what you'd better to avoid when working, why content is the main thing, and how good the people from the CIS (Commonwealth of Independent States, formally known as part of the USSR) are in the affiliate programs. Let's go!
It starts with benefits, traffic only follows this
How did you join the gambling area?
Well, I'm barely connected to gambling in particular. The only thing that connects me to gambling is that I gamble. I like playing card games and I bet on tennis. I belong to the world of classic affiliate marketing, I joined this business almost seven years ago as an affiliate. I made lead generation for IT companies before. 
I was an affiliate in the beginning, then we had different teams. I launched an affiliate marketing media at some moment. It was a very successful project but I quit it because I wanted to focus on the things I can do best which are media strategies, classical PR (Public Relations), affiliate business marketing.
But you took part at the conference in Tashkent and made a speech there.
Yes, they called me to share my thoughts on how a direct employer company, or an affiliate company, or a network can attract more affiliates. This is what my expertise is. My portfolio includes gambling companies, but it's not the thing I'm focused on.
Your company has a very tight field, am I right?
Yes, it's true. This market is very specific. There are just a few companies in the world that do this. I develop contacts between the international market and the CIS market. This is what my job is. We help the international companies to achieve necessary results in the CIS through marketing, content, and PR strategy.
Many companies in this business are based in the CIS. These are some of the largest gambling providers and direct advertisers. We help such companies to enter the European and other International markets. Although I don't have such companies in my portfolio, we help them to attract affiliates from all over the world via affiliate networks.
How should you do PR? What should you do and what should you avoid?
If we mean business, not affiliates and webmasters, the first thing you need to do is find an answer to a simple question - why? We live in a wonderful global era. There's no sense for a business to focus on a particular online market. Any business can attract traffic from all over the world with a correct strategy. Indian affiliates can attract leads from other countries too. For example, from Uzbekistan or Russia. It happens all the time. No one depends on a particular place. 
Russian affiliates work to get the foreign traffic, too. Around 80 percent work with other countries. Latin America, Asia are processed by the Russian affiliates. If you have a product, a casino or a bookmaker, you'd like to get leads from anywhere. Why not spread your affiliate program to every region, besides the one where you work?
Now let's talk about the things you should do and those you shouldn't. The thing that you definitely need to do is to start speaking the most popular language in the world, which is English. This is worth paying attention to, although it seems to be obvious. Good localisation along with good managers will help you achieve better results.
Looking for connections is a very important thing too. We, affiliates and everybody in this business, understand marketing pretty well as a rule. It's impossible to make us bite using cheap tricks. The thing I've learned from my experience is that first you become useful and then they treat you like an expert. This is exactly what we do. We do PR and marketing via content, something useful. If a gambling operator knows something that could be useful for his affiliates and can give them something more than money like expertise, learning - these are the things you need to do first.
What are the things you shouldn't do?
You shouldn't think that affiliates owe you something. You shouldn't think that everyone will be there if you're ready to give them 50% of the revenue. No one will run for it.
Many people don't understand a very important thing - The one who has traffic is the boss, not the one who has the product. You can have the coolest casino in the world, but if you don't have traffic you don't have money either.
You need to realise that you're not the only one who can offer something. You don't need to think that partners owe you something. You should be useful to them and the rewards will get back to you.
Do you think this is true for the CIS, that those who have traffic rule?
Yes, I believe so. A company from the CIS came to me once, they wanted us to make an affiliate program for them as they didn't have one. I told them: "Ok, let's make it clear. How much are you ready to pay for deposit and registration? What CPA can you offer?" Their answer was "We don't want to pay at all but we are ready to offer a big revenue share". I explained them exactly the same things I'm gonna explain to those who will read this interview.
Affiliates you'd like to attract don't live in the vacuum. They don't stand still waiting for your affiliate program. They already work with someone, they already have traffic, they monetize it one way or another. Everything works, they get their money, and here you are.
No one knows you. You guarantee that they will have a high revenue share percent. Still no one has ever tested your offers. No one knows what deposits and what spending volume is generated inside on average. It's very risky for an affiliate to take traffic that already gives them money and turn it to you. They will have to wait, it may take several months for gambling in case of a revenue share, before it starts bringing money. I for instance don't know anyone who would agree to do something like that. I really understand why the affiliates are so skeptical when someone offers them a revenue share partnership or a contract that can't meet expectations of an affiliate.
There's an important thing. Before you start getting traffic, before people start trusting you with their money (traffic IS money), you need to create an image of yours, a brand. This is very important, this is exactly what we do.
Imagine you've entered a market and I start googling information about you before I give you my money. Where can I get this information? Is there a thread that contains reviews about you on special message boards of the industry? Have you ever been a speaker at a conference? Can I see your stand anywhere at all? This is the work you need to do to prepare for a partnership. If it's done you can build a correct dialogue - here we are, we pay in time, many people know about us, we got this conversion rate, here is a case study. Could we please work together?
Is this why your website Affpeople contains so many interviews with the leaders of this business?
This is it. I think we live in a content centric era. People, and especially businessmen, who earn money online wait for useful content to consume. We believe that this is the most correct strategy: you become useful, gain the status of an expert at the market, and then they will come to you because they know you as an expert, they trust you more. This is an ideological way to talk about it. As for the practical way, when you create content, when you can make a good post, podcast, video, tutorial, it generates traffic too.
Imagine there's an affiliate program that has a website. There's nothing there but words like "We offer a high share", "Unique conditions", and so on. There's another program that has Facebook lessons, which is indexed well too. People google it, visit the website of the affiliate program, find an interesting blog where different interesting cases are reviewed. And it's indexed too. You can post this content on the message boards and social media that will attract people. Most people are likely to be found on the website that generates more content.
Content is king as you like to repeat…
Yes, these are the words that Bill Gates said in his essay of 1997. He meant that content is the future, that we're entering an era when every person has access to content and can choose it. That's why I think so too.
The interviews we post are a part of the PR strategy too. Many people underestimate it I guess, although it's very simple to say the things you'd like to say to your audience. This is a direct conversation, so called CEO words. This format is very popular in big corporations for a reason. I remember our CEO contacted us time after time when I worked in a big marketing company. Sometimes the conversation was about some common simple things but it's really important actually to be on the same page and to understand what's happening in the company.
Sometimes we create a client's message to the public when we start working together. What do you have to tell your possible clients? Sometimes values a CEO can transfer to the staff tell us more than templates you can see on the websites about high salary, exclusive conditions, and so on. Honesty and transparency are the things that businesses lack. Owners, CEOs try to avoid being in the spotlight, we have such a problem.
Sometimes it's for a reason. It's up to them to decide after all, I've never owned a casino 😊. It's not like that in the international sector anyway. There's another logic out there. No one keeps secrets about the legal things. There are Russian companies that don't mind communicating with the world publicly. I think they have potential.
Top affiliates represent the CIS
Let's get back to the partnership models. For example, Marcos Oliveira (Clever Advertising) said at the SBC conference in Kyiv that he likes a revenue share a lot and he believes that it's the best model. You said something opposite. Do people outside the CIS really like a revenue share so much? And what about it in the CIS?
Yes, sure, many people like a revenue share. It's true and it's fair. Many companies and professionals want to work with a revenue share.
The thing is that affiliates are rarely ready to trust us with their money when we're an unknown brand, just entering the market. They have no data at all. They have no possibility to send a stream to test traffic via CPA. In other words, they can't see fast enough what's going on.
This is why you need to set competitive pricing when you enter a market with a new product. If you have confidence in your product, in players, in user experience your affiliates will later switch to a revenue share without any problems. If they like it, of course. But I don't think you should start with it.
Is a revenue share good for a small affiliate project if there is a well known partner company?
It's hard for me to answer this question. I think that an affiliate, if it's a small company, would prefer CPA, too. It's a fast turnover, fast payouts. This is how it works. Every day you need money to roll the traffic. This is why it's better when you have payouts often. If you have a small team with a limited financial reserve you need to develop the stream.
I met three people from Finland at the gambling and betting conference in Berlin. They have a big website about the Scandinavian markets that contains the reviews on betting software, casinos, and so on. These three people generate all the traffic. They work only via a revenue share. They have a very small staff but a lot of money. It's a Scandinavian business model that I like and try to use, too. The CIS companies like hiring many people. You can quite often see around 150 employees in an affiliate company. I've visited many big, really big, affiliates outside the CIS and I've seen that 14 people in their staff is a normal thing. And they make six times more money than the CIS companies. It happens.
Is it due to process optimisation or is it because those people can create content that the public likes?
I'd say that it's optimisation. They outsource some things that can be outsourced. Employees' professional qualities matter, too. On average they're better in Amsterdam than in Tashkent or Saint Petersburg. One person can do the same job that three or five will do without necessary experience.
There's an opinion that the content's quality is better in the CIS. Do you agree?
Absolutely. I even believe that the CIS webmasters and companies that work in the gambling area are the best companies in the world. They have technologies that no one understands outside the region. I can say it for sure as I've had such an experience because of my work. We're ahead of everyone in gambling monetisation. Sometimes I regret that our affiliate programs are not the most popular in the world. I don't know why. We have a lot of things that we do very well.
Even the largest companies outside of the CIS have top affiliates from the CIS. I know it for sure from the inside. Such as large and cool affiliates like Alfaleads, for example, offer things that no one can offer outside the CIS. There are other projects that I don't know so well, and they offer conditions and support that no international network can offer.
Still I don't know many successful cases of entering international markets. There are only a few gambling companies that have managed to do this. There is ClickDealer who are a global company. This is one of the largest affiliate programs. They're from the CIS. They managed to conquer the international market. However, I personally don't know such examples from gambling.
What are the reasons? Is it the language barrier?
Maybe. I should say that Russian affiliate programs are not really interested in foreign clients. This suggestion is based on the fact I've mentioned before, namely that the CIS webmasters are the best. We understand perfectly well how to roll it. This is why everything works here, although for the internal market. When a person from Canada comes here you need to explain everything to him in detail, because he's used to working in a totally different way. And he speaks another language.
There was a period when traffic movement to Facebook via Webview applications was popular. It was a very widespread scheme that used to bring a lot of money. It had a very high conversion rate. Once some guys from Canada asked me to explain how it worked. I didn't manage to. Although I speak English fluently. It's not the matter of language. The markets are too different, they work in completely different ways.
On the other hand it's possible to make some simpler things. You need to prepare infrastructure for that. My idea is that you need to hire a person with a local mentality if you want to develop an international branch. Just hire a person from Amsterdam, for example. The same is true for Russia, too. Imagine that an Australian or a Canadian company would like to develop the Russian branch. They will fail if they don't hire a person somewhere in Moscow who will build the whole system for them.
I bet against Medvedev
Do companies outside the CIS really have more money?
Well, it depends. If we take gamblers for example, then yes, of course. They bet more in the United Kingdom, France or the USA compared to Uzbekistan, Kazakhstan, and Russia. This means more money is involved.
As for affiliates, that's another thing and I'm not sure that they have more money. The overall value is more just because the population is bigger. Around 280 million people live in the CIS countries. And how many people live in the rest of the world? A person can live in India, China, Brazil (there's a big affiliate marketing boom there now) and generate extra volume. It's not one or another, it's just extra money. A good, well-developed affiliate program which is translated and supported in many languages is a big source of income source.
So, the conditions for partners are not always better outside the CIS?
The CIS provides better conditions usually. Affiliate marketing in general works in the following way: if you have good traffic which pays off and gives you income, you will have good conditions. Maybe not right from the start, but sooner or later you will have them. Wherever you are, Russia, USA, India… If you have good traffic and you can work with it you will get what you want in return.
OK, and our favourite question. Why should a person bet?
Just for fun. It's my opinion. This is why I bet. I'm not ambitious about winning or getting rich. This is why I stand for legalisation and clear regulation. If that happens then gambling addicts will have a chance to fight this addiction via official institutions and channels. I gamble playing cards and I bet on tennis only for fun. Watching a game is more interesting when I bet. It's interesting to meet around the table and spend two-three hours in the company of men, to talk. I spend time like that, it's fun, nothing more.
What do you usually bet on? Men's tennis?
Yes, sure. I'm not an expert and I make incorrect bets often 😊. I don't analyse anything. I just bet on the players I like. Or the opposite. I often bet against strong players. I don't like Medvedev, for example, and I bet against him in particular matches. It's makes watching a game more interesting for me.
Further reading: