The Manchester Derby - Utd vs City - 12/12/20
This Seasons first Manchester derby will be a slightly different affair given that there are to be restricted numbers of fans in the ground. It still promises to be a battle on the pitch. Man City is chasing the title and a win will be a major step towards this goal. For United, an under-fire Ole Gunnar Solskjaer, recently knocked out of the Champions League, could do with the morale boost as much as the 3 points!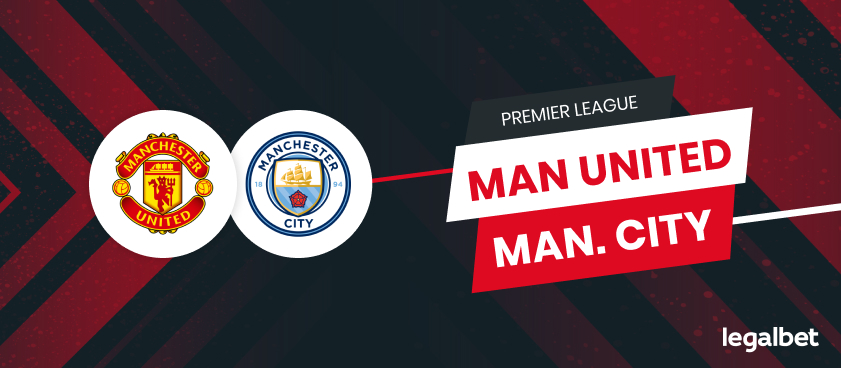 To cut to the chase our money is on Manchester City taking the victory this weekend.  We don't see how Manchester United can get over exiting the Champions League in time to mentally prepare for what could be the biggest game of their Season. Even without the European defeat Man United have been poor at home, picking up just 4 points from the last 15 at Old Trafford, and City will be eager to capitalise. Man City have only lost once away from home this season and we will be very surprised if they do not take all of the points this time.
This is the first time these two have met this Season the last meeting being way back in March, that game-ending 2:0 to United but a lot has changed since then. Both teams have invested in their strength up front and score a combined 3.6 per game. They also concede a fair amount, a combined 2.8 goals per game. When those two stats are put together we see the over 2.5 goals market as being great value.
What's the team news? 
Pivotal to Solskjaer's system this season has been Bruno Fernandes and he is expected to play a key role this weekend. No midfielder has registered more shots on target this season (14) than Fernandes in the Premier League, so Ederson will have to be on his toes and ready to react to nullify this threat.  If he can do that though, then we don't see where United can turn for a Plan B.
For Man City, Raheem Sterling has not scored in even 1 of his 16 Premier League appearances against Manchester United, and by the law of averages, he is bound to break that run sooner or later. He enters this match full of confidence having scored and assisted in the previous match against Fulham, and with Kevin De Bruyne just starting to exhibit his world-class creativity again, Sterling could leave his mark.
Man Utd vs Man City: Head to Head
08 March 2020 – Man Utd 2-0 Man City – Premier League;
29 January 2020 – Man City 0-1 Man Utd – League Cup;
07 January 2020 – Man Utd 1-3 Man City – League Cup;
07 December 2019 – Man City 1-2 Man Utd – Premier League;
24 April 2019 – Man Utd 0-2 Man City – Premier League.
More recently the start of this season saw both teams have 3:1 results, the difference being Man City won 3:1 against Wolves whereas Man United lost 3:1 to Crystal Palace. Since then things have evened up somewhat and there is now just 1 point to separate them in the league. We don't see things staying that way though and come at 7 pm on Saturday night Man City will be firmly on top.
Best New Bookmaker Bonus
Novibet is boosting their offer for this game and you can get a massive 25/1 on EITHER team to win. Stake amount is limited to £1 unfortunately but this is still a cracking offer!