How to Withdraw from PokerStars Sports: How Long Does It Take in 2023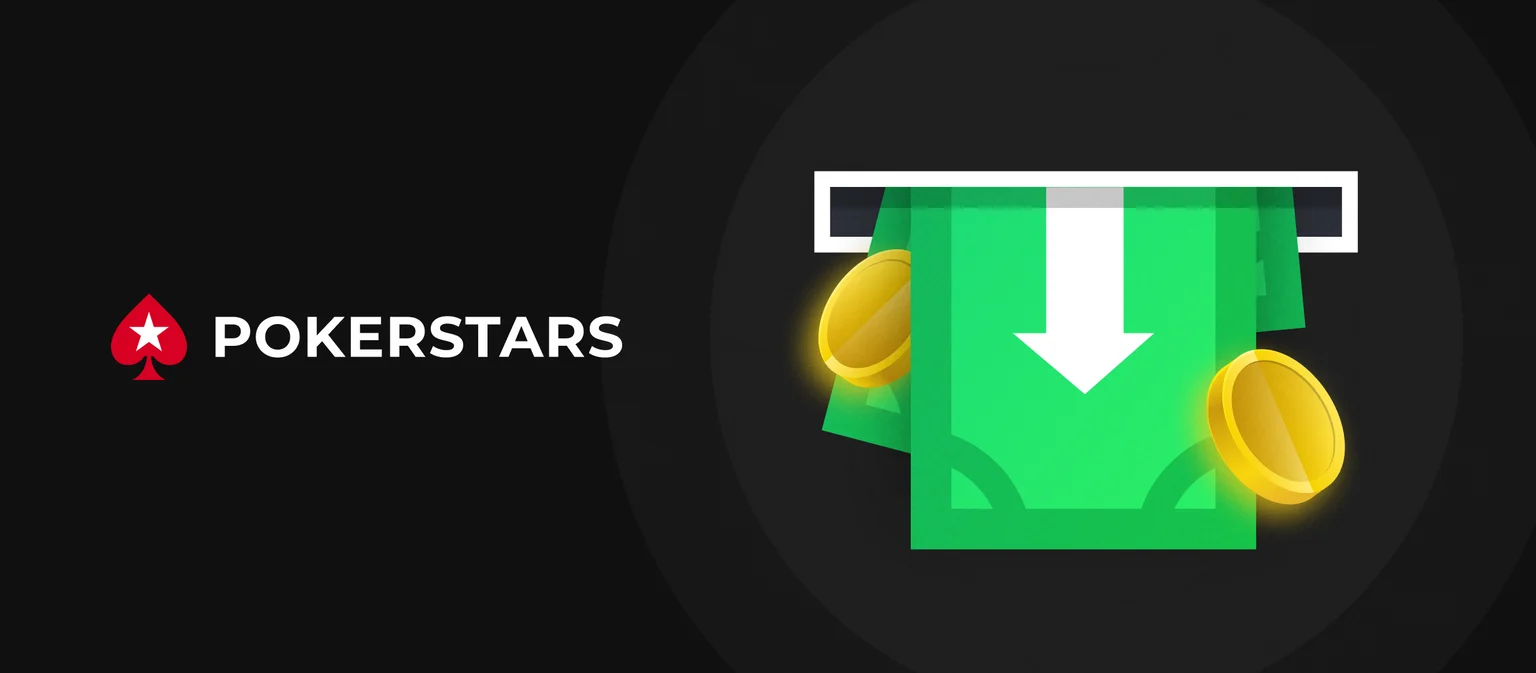 PokerStars Sports Withdrawal methods 
PokerStars Sports are operated by Flutter, one of the largest online gaming groups and the company behind several other well recognised UK brand names. Of the group they are, as the name suggests, the Poker specialists but they also have a Sportsbook and Casino both packed with promotions and special features. As you would expect for such a major gambling operation they have a very comprehensive list of deposit methods and withdrawal options available to you.
PokerStars Sports Withdrawal Options and limits
Withdrawal Method




Fee

Processing time

Min limit

Max limit

Debit Card

(Visa or Mastercard)

Free

3-10 business days

£10

N/A

Skrill

Free

Within one hour

£10

N/A

Neteller

Free

Within one hour

£10

N/A

PayPal

Free

Within one hour

£10

N/A

MuchBetter

Free

Within one hour

£10

N/A

Online Bank Transfer
Free

3-5 business days




£10




N/A
PokerStars Sports Withdrawal Methods – Debit Card
Debit cards are one of the easiest ways to deposit and withdraw at PokerStars Sports. They accept Mastercard and Visa Debit cards and do not charge for debit card transactions as long as the full amount has been wagered at least 1x. They will only process your withdrawal back to the debit card used to deposit with and this card must be in your own name. Withdrawal times vary and will depend largely on your bank, PokerStars Sports say they move it from pending to processed same day. Note that Credit cards can not be used.
PokerStars Sports Withdrawal Method – PayPal
PayPal is an E-Wallet that allows you to make secure online purchases at online merchants and increasingly gambling operators. Once you have opened a PayPal account, you can deposit, withdraw and transfer funds. Make sure when depositing and withdrawing that you have signed up to PokerStars Sports with the email address also linked to PayPal. You may withdraw funds from your PokerStars Sports Account to your PayPal account as long as you have deposited with it in the past 12 months.
PokerStars Sports Withdrawal Method – Skrill
If you have used Skrill or Neteller to deposit in the last 12 months, your withdrawals will be processed back to those methods up to the amount deposited by default. Winnings can be sent there as well or to another method. They are the two oldest dedicated gambling E-Wallets and withdrawals are processed quickly and without any fees.
PokerStars Sports Withdrawal Method – Neteller
If you have used Neteller or Skrill to deposit in the last 12 months, your withdrawals will be processed back to either of those methods before money can be transferred anywhere else. Payments are moved from pending to being quickly paid, and without any fees, as long as you have played through the money at least 1x.
PokerStars Sports Withdrawal Method – MuchBetter
If you have used MuchBetter to deposit then any withdrawals will go back to that method up to that amount. MuchBetter provides a fast and efficient way to deposit and withdraw, with no fees attached.
PokerStars Sports Withdrawal Method – Bank Transfer
A Direct Bank Transfer is a withdrawal method that allows you to receive your winnings by having them credited directly to your bank account. You must contact PokerStars Sports support team to tell them the relevant details and they will help you to withdraw the money by that method.
How Long Does A PokerStars Sports Withdrawal Take?
How long any withdrawal from any bookmaker takes is dependant on several factors and there is never one single answer. According to the PokerStars website all withdrawals are processed their end within 24hrs but the time taken for customers to receive the money will depend on which payment method is used and their response times.
Step by Step Guide
How to make a PokerStars Sports Deposit
To deposit once you are logged in go to the top right of the screen and click on the turquoise "Deposit" button.

You will then be presented with all of the available deposit options for you to use. Click on the one you wish.

You will now be able to confirm which currency you wish to deposit (GBP is probably the one you want) and then select the amount to put in.

You will finally have to fill in the relevant information for the deposit method you have chosen.
Assuming that you have chosen a debit card you enter:
A) The long number on the front of your card
B) Your cards expiry date
C) The security number from the back of your card

Once you have inputted this, click "Deposit" and your payment processor will transfer money into your PokerStars Sports account immediately.
How to make a PokerStars Sports Withdrawal
To withdraw you must be logged into your account and choose the withdrawal option.

Enter the amount that you wish to withdraw.


Your withdrawal will automatically go back to the last method you used to deposit, so long as that method has a negative balance.
Frequently Asked Questions
How can I view my withdrawal history?
In order to view your withdrawal history click on your account profile icon and choose to open the "Cashier". Once it is selected there will be a drop down menu, and if you click on "Transaction History" then you will be able to see all of your previous withdrawal history.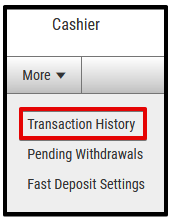 What are the Minimum deposit and withdrawal amounts?
The minimum amount which can be deposited is £10 (or currency equivalent), and the same applies to withdrawals. There is no advertised maximum amounts.
How can I cancel a withdrawal?
It is not possible to cancel a withdrawal once it has been placed into the PokerStars Sports system.
I am having problems with my withdrawal, what can I do?
If you are having a problem with your withdrawal, perhaps the payout time is longer than you expected, then it is possible that you have not met all of the payout rules. If you are sure that you have then rather than waiting forever contacting the customer support will allow them to investigate what is going on and either sort the problem out or tell you what it is that you need to do.
Yes, PayPal is an accepted E-Wallet and can be used to deposit and withdraw.