PUBG: What is it?
PlayerUnknown's Battlegrounds (PUBG) is an online multiplayer battle royale game developed and published by PUBG Corporation. Inspired by the 2000 Japanese film Battle Royale, up to one hundred players parachute onto an island and scavenge for weapons and equipment to kill others while avoiding getting killed themselves. By April 2020 PUBG was one of the best-selling and most-played video games of all time accumulating 734 million downloads and grossing over $3.5 billion.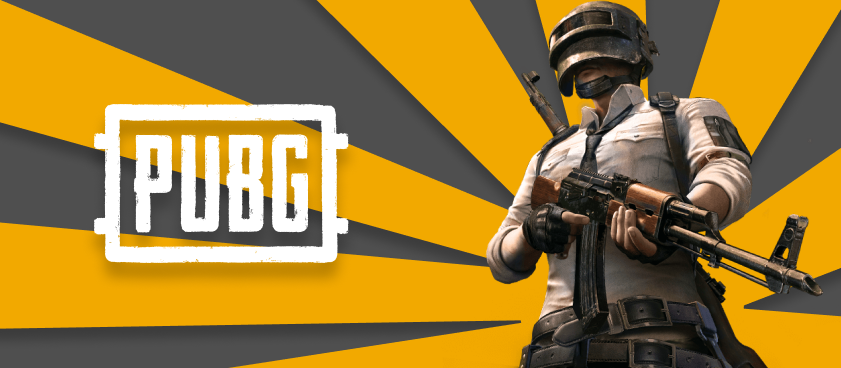 There are 5 different game modes:
Solo: Free-for-all, last-man-standing.
Solo FPP (first-person perspective): Same as solo, but you must play in forced FPS.
Duo: Compete in pairs, last pair alive wins.
Duo FPP (first-person perspective): Same as a duo, but you must play in forced FPS.
Squad: Teams versus teams, last team alive win.
When playing competitively you are first grouped geographically into 1 of 9 regions. Each region has its own professional leagues and tournaments and at the end of each season the top PUBG teams in the world all come together for the "PUBG Global Championship". The competition sees the best teams in the world fight each other to be crowned the best! The last tournament in 2019 saw 24 teams compete in London at the ExCeL centre, and the South Korean team "OP Gaming Rangers" taking first place, and $150,000 of prize money.
There was a full schedule of tournaments and events planned for 2020 and 2021 but the Covid19 Pandemic has put that on hold somewhat. Games and Leagues are still running locally and regionally but the main tournaments for live spectators have been postponed.
How to chose a PUBG Betting Site:
For the past few years, it has become possible to place your PUBG bet. With Covid 19 providing a catalyst in 2020, ESports gaming and PUBG betting has grown exponentially. As with all sports, as it grows in popularity, the amount of money involved grows with it, and gambling is a complimentary industry. Some bookmakers have just a token offering for the sake of simply ticking a box but others have embraced the sport and truly appeal to ESports enthusiasts.
Conclusion
PUBG betting has been put on the back foot in 2020 and into 2021 due to Covid19 cancelling many of the tournaments. With news of a vaccine coming out soon we are sure PUBG betting sites will be up and running as soon as possible allowing you to get your PUBG bets on. Before the disruption PUBG was at the forefront of E-Sports gaming and is sure to retain its place in the near future.
The top betting sites are…
Here at Legalbet we have also categorised the top betting sites and their features to make them easier for you to find. They are:
By Sport: Football | Tennis | Boxing | Cricket | Snooker | Golf | UFC | Darts | Greyhound | Rugby | Horse Racing | Basketball | Baseball | Formula 1 | Ice Hockey (NHL) | Volleyball | Cycling
By Payment Systems: PayPal | Skrill | Klarna | Boku | Debit Cards | Apple Pay | Paysafecard | Neteller | Google Pay | Prepaid Cards
By Features: Cash Out | £5 Minimum Deposit | Minimum Bet Sizing | Live Streaming | Betting Exchanges | Safest | Fast Withdrawal | Daily Free Games
By Events: Politics | Superbowl
By Esports: CS:GO | Dota 2 | League of Legends | PUBG | Valorant