Acquisition №3, to be continued...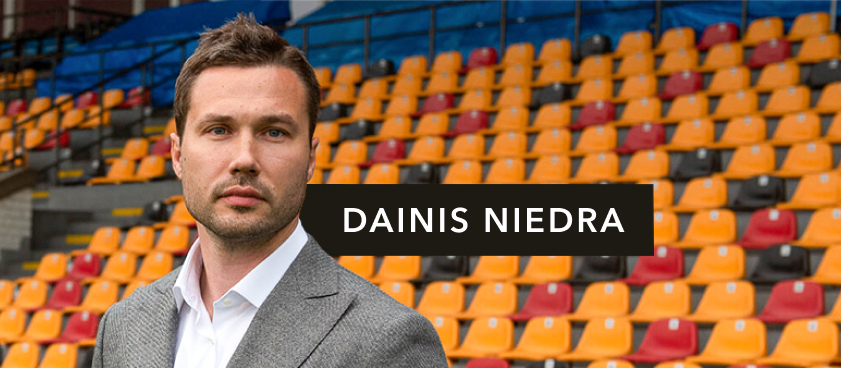 About the expert
Dainis Niedra is a professional betting and gambling manager. He has previously been the Director of an entertainment complex, organized various poker series and he was even the head of the Latvian poker federation. Currently, Dainis is Enlabs Head Operational Director.
Previous parts of the story: Number 1 and Number 2.
The acquisition market prospers in gaming today. Global markets are getting filled with liquidity, large companies' management is ready to risk more than they did before. Everyone has already forgotten about financial crises thinking only about growth. The pandemic hasn't intimidated people. Sometimes it seems that it has become a kind of stimulus to take decisions faster. You only live once, here and now. Two big deals have been announced in just the past couple of months. Aristocrat is about to purchase Playtech for $3,7 billion. 888 Holding is purchasing from Caesars their William Hill non-US assets for $3 billion.
There are many deals. However we will talk in detail about a deal that is closer to me. A deal that was abandoned. At least for now. I talk about the DraftKings acquisition of Entain. Unfortunately, I won't share my personal opinions and thoughts about, which are clear. Only numbers and facts.
I believe I should start with a backstory. Right after the New Year holidays, in January this year, the American MGM Resorts group made a purchase offer to Entain giving a value of $11 billion. At that moment it gave a premium of 22% compared to the price of the shares just before the offer. MGM Resorts had a particular interest in that deal. The company operates BetMGM on the US market on equal shares with Entain. MGM Resorts didn't hide it's intention to have full control over the successful and fast-growing business. The board of Entain however rejected the deal citing that the offer highly underrated the company.
Nine month later (what symbolism) a new offer was born. However, this time it was made by another American company, DraftKings. The initial offer was 2,500 pence (£25) per share, but it was rejected immediately. On September 21st Entain issued a press release mentioning that the company received another offer two days prior. This time DraftKings offered 2,800 pence (£28) per share which was a premium of 46% (!) compared to the closing price on September 20. However, the American company wasn't ready to pay for the whole deal in cash. The offer consisted of 630 pence in cash and the rest in class A DraftKings shares. Entain was supposed to make their decision before October 19.
DraftKings is one of the leaders in daily fantasy sports (DFS) on the US market. Betting has always been popular in our part of the world while DFS has never had so many fans as in North America, it remained a super niche product. DraftKings became a public company last year through SPAC. Their merger with SBTech is a very interesting and controversial case. You can read about it external linkExternal links are prohibited.
What was DraftKings at the moment of that deal? It was the second top betting and DFS operator in the USA. They share the biggest part of the American betting market with Fanduel (Flutter Entertainment), followed by BetMGM. The external linkExternal links are prohibited in the first half of 2021 was $609m ($230m in 2020), but operating loss was $646m ($602m in 2020). The staff of DraftKings is 900 people. The company also reported 1.3 million active players (508,000 in 2020). Average Revenue Per User/Player (ARPU) was $69 ($47 in 2020).
What was Entain at the moment of the deal that has never been closed. Let's talk about the same first half of 2021. It's a external linkExternal links are prohibited company with $2.4 Billion NGR, $1.1 Billion operating loss, licensed in 27 countries, 24 000 people staff in 20 offices across the world. The main brands are bwin, PartyCasino, PartyPoker, Ladbrokes, Coral. Online NGR has doubled 23 quarters in a row!
Entain didn't release an official answer on October 19 setting a deadline for the decision on November 16. A week later, on October 26, DraftKings withdrew from the deal.
I wouldn't say it's the end of the story. I'd rather call it an ellipsis, to be continued. If the world's gaming market prospers, the US betting market resembles an accelerating rocket. Flutter and Wynn Resorts are preparing to spin off their interactive businesses. So we will have things to follow.
Further reading: