Novibet Wins "Best In-House Product Award"
The 2020 EGR Operator Awards were held this month in London and against the odds "Novibet" has been awarded "Best In-House Product".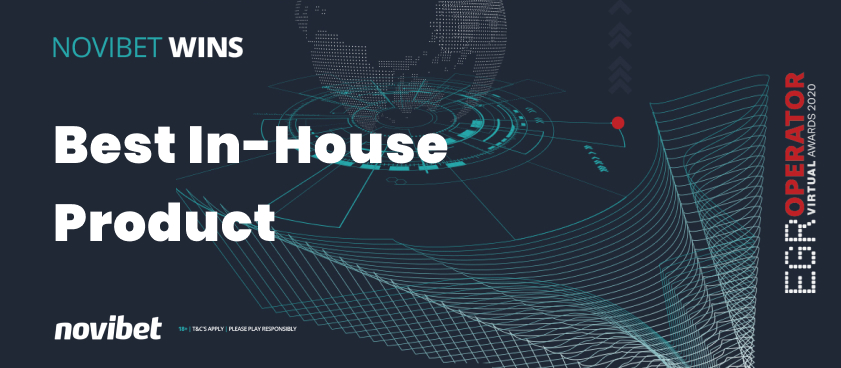 The award is a great achievement for Novibet, who have developed and established their own competitive proprietary assets over the years. By steadily investing in R&D as well as investing in their people Novibet have managed to create the best gaming experience for its members; an experience built around a modern, accessible, and user-friendly interface, developed entirely in-house.
As quoted by EGR judges: "The scale of what Novibet has achieved is very impressive, not simply a component but a whole system". It was described as "An impressive in-house platform" which has had a "demonstrable impact on player numbers and engagement".
George Athanasopoulos, Chief Executive Officer at Novibet, commented:
I am honoured to receive the 'Best In-House Product Award' on behalf of Novibet and our a remarkable team of over three hundred people. This is not a technology award. This is an achievement made possible by engineers, working in synergy with product owners, under a common vision, that: Dedication, Talent, and Hard Work, can win the love of customers and stand tall against even the biggest competitors. We are developing our own proprietary technology. We are operating our own platform. We invite young people to grow and take the lead.