BetBull withdrawal methods, & "How-to guide"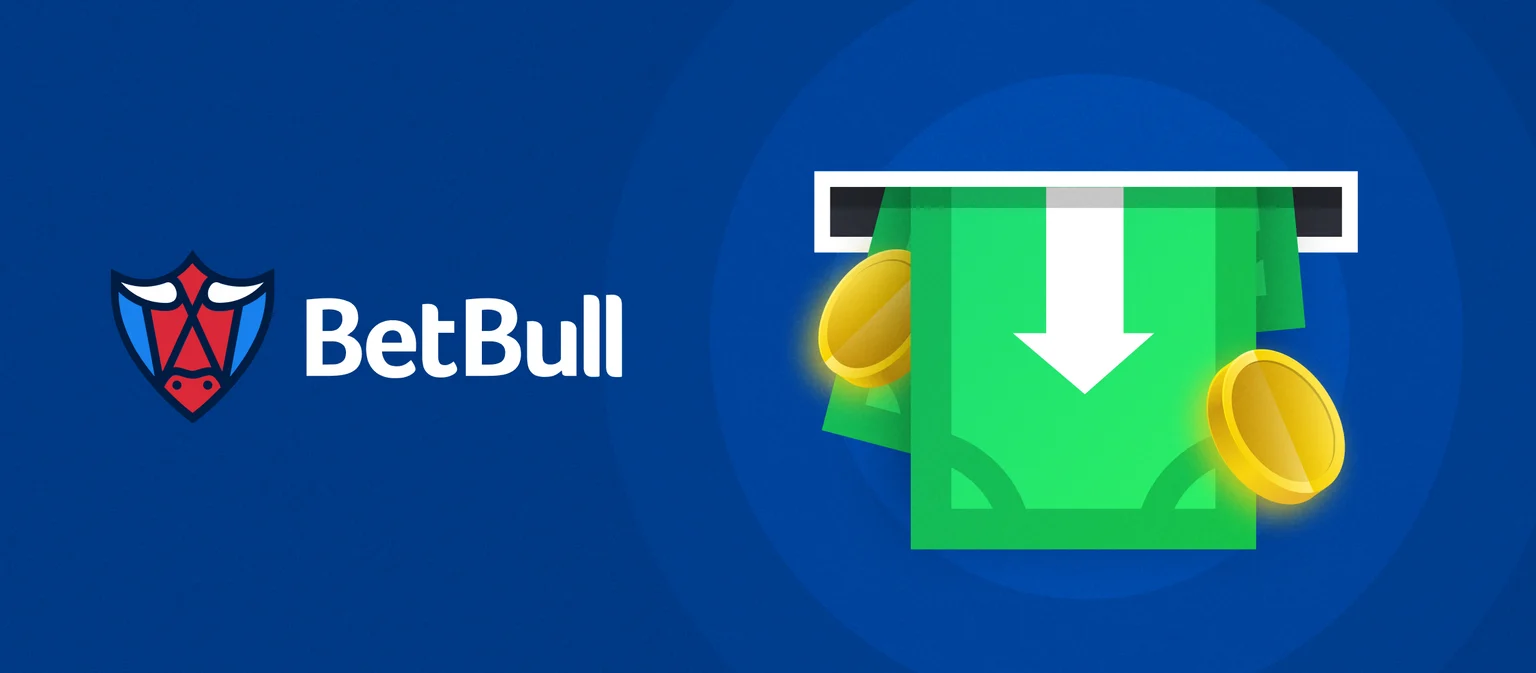 BetBull Withdrawal methods
BetBull is operated by Betbull Games Limited, a company registered in Malta. They are a newer player in the UK online gambling world and focus on the mobile market. They aim to offer a more social gambling experience with the ability to build followers and likewise you can follow other people, in essence "tipsters". It does give them a USP (Unique Selling Point) and they do it well. They are a little lacking when it comes to deposit methods though, despite offering credit cards and E-wallets such as PayPal, Neteller, and Skrill at their launch, they have withdrawn those ways to transfer money and now only accept either Visa or Mastercard debit cards. 
BetBull Withdrawal Options and limits
| | | | | | |
| --- | --- | --- | --- | --- | --- |
| Withdrawal Method | | Fee | Processing Time | Min Limit | Max Limit |
| Debit Card (Visa) | | Free | 3-5 days | £5 | N/A |
| Debit Card (Mastercard) | | Free | 3-5 days | £5 | N/A |
BetBull Withdrawal Methods – Debit Card
The only deposit methods available at BetBull are Debit cards. This is not the end of the world as the vast majority of people have debit cards, and it is quick and simple to use the card to transfer money instantly and free of charge from your bank account into BetBull. Withdrawals have no fee and also have no maximum limits.
How Long Does A BetBull Withdrawal Take?
To withdraw from BetBull can take a different length of time each time you do it due to a number of factors. How long will depend if this is your first withdrawal and ID documents are required, or if it is a particularly large withdrawal, or if you are making it on a Sunday night rather than a Tuesday morning. Regardless of these variables though it should be with you in around 3-5 days of you submitting it at BetBull and it becoming pending.
Step by Step Guide
How to make a BetBull Deposit
To deposit into BetBull you must make sure that you are logged into your account then slightly hidden away in the top left there is a profile icon, you need to click on this.

Once open you will see your cashier section, and you can either "Deposit" or "Withdraw", so you want to click on deposit.

You will then be taken to the deposit details page.
You should enter:
A) The amount you wish to deposit
B) Select either a card that you have used before or click on "New Card" to enter the details of a new card.
C) Click on the large blue "Deposit" button at the bottom of the screen and your money will be instantly credited. There is no fee to deposit.
How to make a BetBull Withdrawal
To withdraw from BetBull is a relatively simple thing to do. You must firstly make sure that you are logged in, and once you are click on the profile icon in the top left of the screen.

Once you have clicked on this your cashier section will open and you can see your options. You want to click on the "Withdraw" button.


Once you have asked to withdraw funds then a final page will appear
On this page you should enter:
A) The amount that you wish to withdraw
B) Confirm which payment method (which you previously deposited with) you want to withdraw onto.

You can only withdraw via any other method, for example by bank transfer, if it is impossible to use a card you previously deposited with. When it comes to how to withdraw, you click the large blue "Withdraw" button and that is it, your funds will be transferred to you. The expected withdrawal time is 3-5 days so you will not be waiting too long for your money.
Frequently Asked Questions
How to view my withdrawal history?
To view your withdrawal history at BetBull you must make sure that you are logged in and then open the cashier section.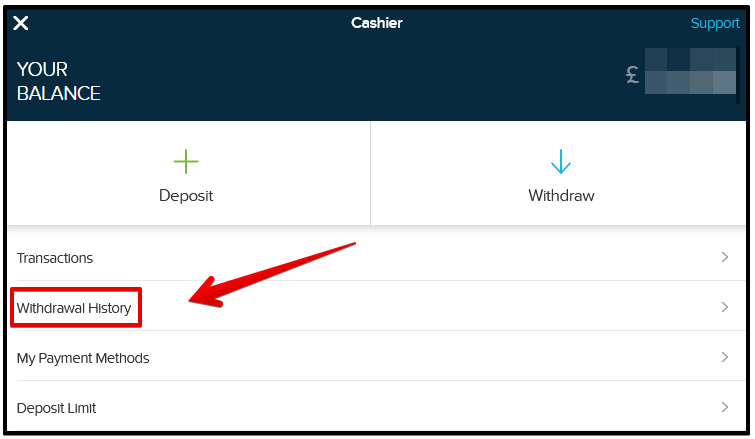 You will see on the list of options "Withdrawal History", click on this to be shown a full list of all your withdrawals, including the dates they were paid, how much they were for, and where they were paid to.
What is the Minimum deposit and withdrawal amounts?
The minimum amount which can be deposited is £5 and this is also the minimum withdrawal amount. There is no publicised maximum limits as this will vary from person to person, but it is unlikely any limit will effect you.
How can I cancel a withdrawal?
It is not possible to cancel a withdrawal once it has been submitted and is pending at BetBull. This is true of all UK bookmakers and is part of the Governments legislation.
I am having problems with my withdrawal, what can I do?
If you are having problems with a withdrawal at BetBull, maybe the payout time is taking a while, it is possible that you have not met all of the payout rules. Asking the BetBull customer service team will soon let you know. Fortunately there live chat are on hand 7 days a week, 24 hours a day, so you will get an answer anytime. They will be able to either tell you what you need to do, or if the solution is out of your control they will notify the relevant people and get the issue fixed as soon as possible.
Unfortunately not, no. PayPal is not an accepted form of payment for use at BetBull.