How to Withdraw from Grosvenor Sport: How Long Does It Take in 2023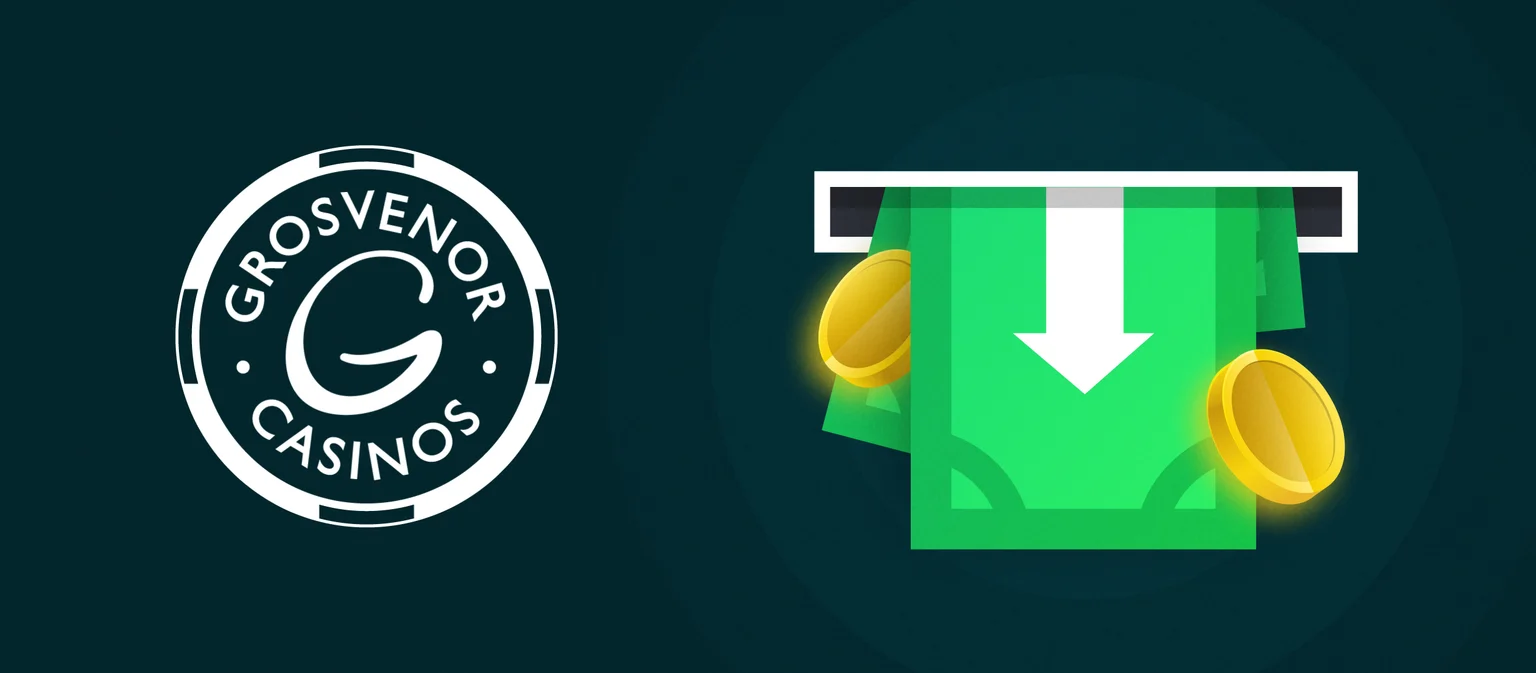 Grosvenor Withdrawal methods
Grosvenor is the name of the famous London casino and they have branched out online introducing a site with a host of betting options, including a sportsbook. You can either register a new account online or if you are a patron of the casino itself log in with your membership card number and password. They have a nice range of deposit methods, all you would need with debit cards being the main method but the popular E-Wallet PayPal is also an option. Should there be any issue with either of these, a bank transfer is also available to transfer money if needed.
Grosvenor Withdrawal Options and Limits
Withdrawal Method




Fee

Processing time

Min limit

Max limit

Debit Card

(Visa or Mastercard)

Free

1-3 days

£10

N/A

PayPal

Free

1-3 days

£10

N/A

Online Bank Transfer
Free

1-3 days




£10




N/A
Grosvenor Withdrawal Methods – Debit Card
Withdrawing by debit card is the most likely option if that is the method you used to deposit. They are credited straight back into your bank account in a few days time, and all without a fee. There is a £10 minimum and £10,000 maximum limit when using Debit cards to transfer funds.
(Note that "some" Mastercards do not allow withdrawals, and if that is the case then Grosvenor will bank transfer the money to you. Furthermore since early 2021 credit cards are also now no longer allowed)
Grosvenor Withdrawal Method – PayPal
PayPal is by far the most popular E-Wallet in the UK, mush more so than Skrill or Neteller, which is probably why Grosvenor accepts it but not them. PayPal adds a layer of security as well as importantly privacy to your online gambling, and boasts quick payout times with no fees.
Grosvenor Withdrawal Method - Bank Transfer
Bank Transfers are a direct payment from the Grosvenor account into your own. They are usually used when large amounts of money are transferred, or there is a problem with using one of the other methods, a bank transfer is seen as a method of last resort. Still it is free of charge and with a reasonable withdrawal time so there is no reason not to use it if you wish.
How Long Does A Grosvenor Withdrawal Take?
Every withdrawal will have a different length of time because there are a number of different factors involved. It will depend on what withdrawal method you are using, is it your first withdrawal, when the withdrawal was made, how much was it for, to name but a few. As a rule though a Grosvenor withdrawal is unlikely to take more than a few days, and will be next day if you are lucky.
Step by Step Guide
How to make a Grosvenor Deposit
To deposit into Grosvenor you must be logged in, and then you will see in the top right of the screen a large orange "Deposit" button. Click on this.

The following page will have all the deposit options available for you to use. Select the one that you want.

Once you have selected your payment method of choice you will need to enter a few more details.
The details are:
A) Your name as it appears on the card
B) The 16 digit card number
C) The card expiry date
D) The CVC code from the back

Once that is filled in click the orange "DEPOSIT" button and the money will instantly appear in your account.
How to make a Grosvenor Withdrawal
When it comes to how to withdraw you must first of all be logged into your Grosvenor account. Then you must have a balance of at least £10 in order to be able to withdraw funds. Providing that is the case then click on the small profile icon in the top right.

Once you have opened your account options click on the cashier tab and then you will be able to select that you wish to withdraw.


On this final page enter:
A) The amount you wish you withdraw
B) Your password
Then press next, and on the next screen confirm where you want the money to go back to and you are done. Just wait for Grosvenor to transfer money to that account.
Frequently Asked Questions
How to view my withdrawal history?
To view your withdrawal history is simple to do. Once you are logged in click on the profile icon next to your username. This will bring up your various account options, select to view the "Cashier" and then your "Transaction History"
On this page you can refine your search date, and view every transaction, deposits and withdrawals, within that time frame with specific details for each.
What is the Minimum deposit and withdrawal amounts?
The minimum amount which can be deposited into Grosvenor is £5 which is amongst the lowest amounts available. To withdraw the minimum amount per transaction is £10.
How can I cancel a withdrawal?
It is not possible to cancel a withdrawal once it has been submitted into the Grosvenor cashier system and is pending, waiting to be authorised and paid. This is true of all UK licensed bookmakers.
I am having problems with my withdrawal, what can I do?
If you find yourself having any problems with your withdrawal it is possible that you have not met all of the payout rules. If you are adamant that you have done so then you should contact the customer service team. They will be able to look at your account and identify the issue, to see why the payout time is taking longer than accepted.
Yes! PayPal is an accepted deposit method at Grosvenor, you can deposit as little as £5 into your account, instantly and for free.