How to Withdraw from Tote : How Long Does It Take in 2023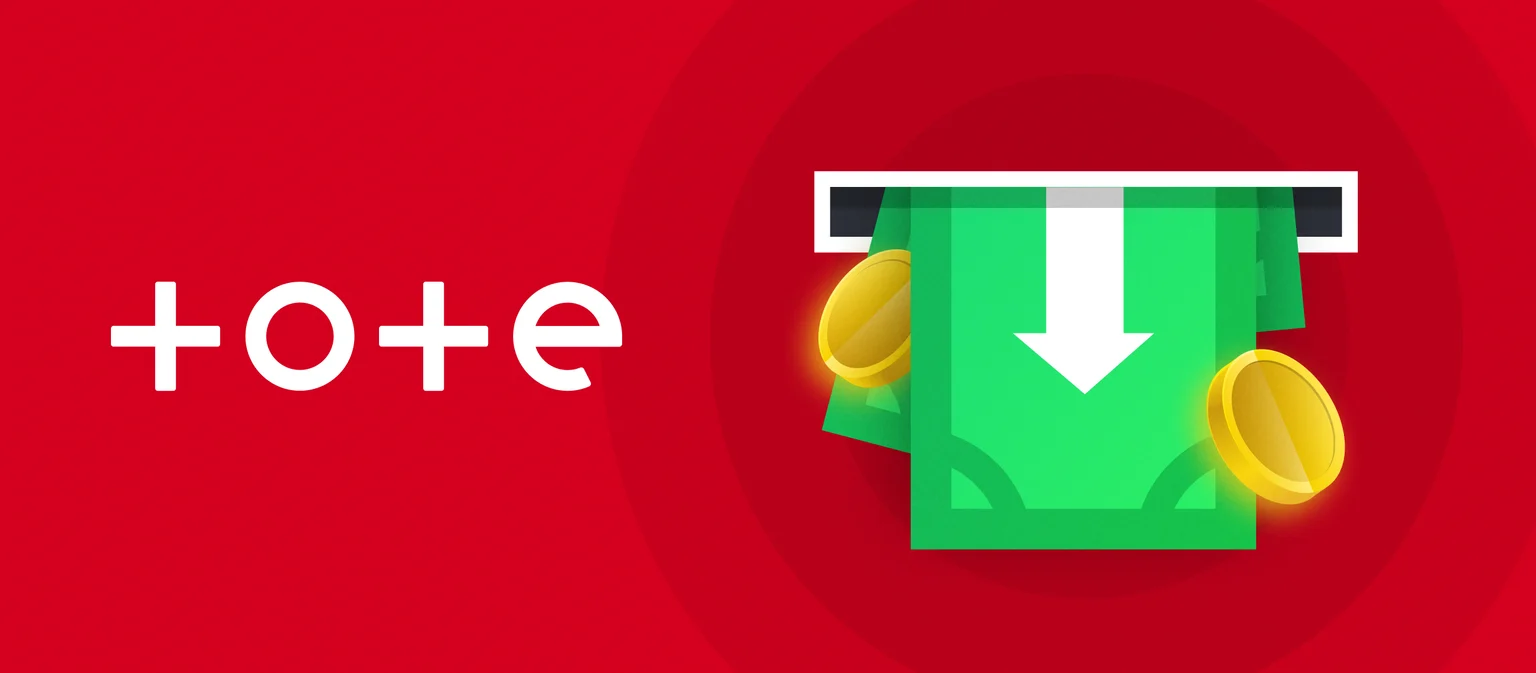 Tote Withdrawal methods
The Tote has been around since Sir Winston Churchill founded it in 1928. The Tote has been at the heart of British racing for over 90 years. The Tote is proud of its pool betting, like a sweep stake, where everyone's bets are collected together in one big pool and then shared out. This means the Tote always welcomes winning customers. They launched in 2020 with a new website and have a very efficient deposit and withdrawal system but it is limited to UK debit cards only at the moment.
Tote Withdrawal Options and limits
Withdrawal Method




Fee

Processing time

Min limit

Max limit

Debit Card

(Visa) 

Free

3-5 working days

£1

£9000

Debit Card

(Visa Electron)

Free

3-5 working days

£1

£9000

Debit Card

(Mastercard)

Free

3-5 working days

£1

£9000
Tote Withdrawal Methods – Debit Card
Tote does not accept a huge range of deposit methods, just Visa and Mastercard debit cards, which are also the only withdrawal methods available. This is not necessarily a problem as debit cards are something everyone has from their bank as standard and provide a convenient and safe way to transfer money. Getting money into and out of Tote is always free of charge providing you have wagered the funds at least 1x. They have incredible flexibility allowing deposits and withdrawals as little as £1, maximum withdrawal amounts are £9000 per transaction but you can make multiple transactions a day. The processing time is advertised as taking several days but in reality this is dependent on your bank, and they say they will transfer money to you within 24 hours and it will be sent to your account as soon as your bank clears it. You can deposit up to £750 before you have to send in any official documents confirming your identity or source of funds. 
(As a last resort it may be possible to bank transfer funds if you are having fundamental problems withdrawing to your card. Contact the customer support to arrange this) 
Note: Credit cards are NOT accepted.
How Long Does A Tote Withdrawal Take?
A withdrawal from Tote will take a different amount of time for different people and on different days because the length of time is dependant on a number of different factors and is not a constant. Factors which will have an effect are if it is your first withdrawal, if you have previously sent in ID documents, and what day or time of day the request is made. As a rule it is prudent to expect the withdrawal time to be 3-5 working days after you request it, but in all probability it will be sooner than this.
Step by Step Guide
How to make a Tote Deposit
Make sure that you have registered and account and that you are logged into it and then click on the "add funds" button in the top right of the screen.

On the following page you are told how much you can deposit until you need to send in ID documents, the opening limit is £750. Under this notification you can enter the amount you wish to deposit and click on "Add Funds Online".

On the next page you select which type of card you wish to use, either standard Visa and Mastercards or a Visa electron card. Then enter that you want to "PAY".

One you have done that the final screen will pop up.
On this screen you need to enter:A) The 16 digit number on front of your card
B) The card expiry date
C) The security code on the back of the card
D) Your name as it appears on the card

And then click "PAY" again, your money will then be instantly credited to your account.
How to make a Tote Withdrawal
You need to be logged into your account and then click on "view account" which the button with your name on it.

There will be a range of account options appear, and from the "Wallet" section you will see an option to "Withdraw" so click on that.

On the final page enter the amount that you wish to take out of your account and then click the red "Withdraw" button. Tote will transfer money back to your depositing account as soon as possible.

Frequently Asked Questions
How can I view my withdrawal history?
To view your withdrawal history at Tote you must first make sure that you are logged in and that you are on the homepage. Once you are then click on your name in the top right which will open your "My Account" section. Scroll down these settings until you come to "My History", and under these options you will see "Transactions". Open this area to see you complete withdrawal (and deposit) history.
What are the minimum deposit and withdrawal amounts?
The minimum amount which can be deposited in one transaction is just £1. The same applies to withdrawals, which can be made for as little as £1 also.
How can I cancel a withdrawal?
Once you have asked to withdraw funds and it has become pending then it is not possible to cancel it. This is true of all UK regulated bookmakers.
I am having problems with my withdrawal, what can I do?
If you are having problems with a withdrawal, either it will not submit or you have submitted it but you are waiting for it to be paid, for longer than the expected payout time, then you should contact the Tote customer support. They will be able to look at your account and tell you if you have not met one or more of the payout rules and there is something that you need to do. Alternatively maybe there is nothing wrong your end and it is them that need to do something, in which case they will sort that out, and transfer money to you as soon as possible.
Unfortunately not no, PayPal is not accepted at Tote. In fact no E-Wallets are, they previously accepted Neteller and Skrill but this is currently on hold.