How to Withdraw from Unibet: How Long Does It Take in 2023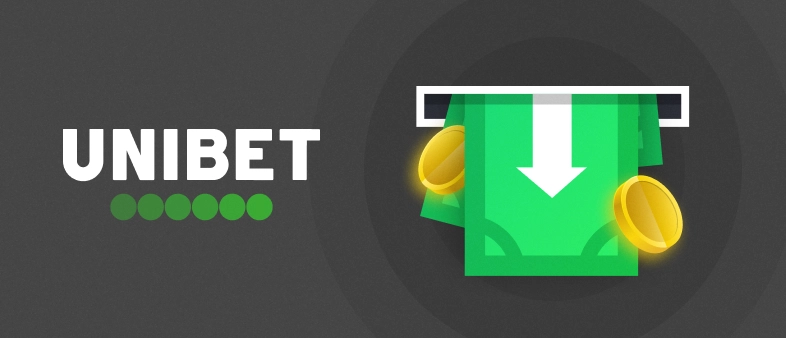 Unibet Withdrawal methods
As a leading international bookmaker they have a full range of payment processing methods to make it as convenient as possible for you to deposit and withdraw. Whether the method, be it Visa, Mastercard, Skrill, Neteller, PayPal or a direct bank transfer they have an option which is right for you. All comments on withdrawal times are made pending acceptance of a players photographic ID.
Unibet Withdrawal options and limits
Withdrawal Method




Fee

Processing time

Min limit

Max limit

Debit Card

(Visa or Mastercard)

Free

1-3 banking days

£15 

N/A 

Skrill

Free

Up to 12hrs

£10

N/A 

Neteller

Free

Up to 12hrs

£10

N/A

PayPal

Free

Up to 12hrs

£10

N/A 

Bank Transfer

Free

1-5 banking days

£10

N/A

Direct Banking

Free

Up to 24hrs

£10

N/A
Unibet Withdrawal Methods – Debit Card
You can easily make a Unibet withdrawal back to the card you deposited with (the exception being Mastercard payments). In the most cases to withdraw directly back onto your Debit card you need to follow these steps:
Log into your Unibet account

Click on where it says "Main" (The button where your balance is shown)

Click the Yellow "Account" button

Your transaction history will open, you need to choose "Bank" from the left hand menu.

You will now see your current balance and bonus balance.

Select your card from the drop down list of withdrawal methods below

Enter the amount you wish to withdraw

Press the "Withdraw" button and wait for your money to go back to your card.
All bookmakers insist that you need to withdraw money to the same method you deposited with before profits can go anywhere else. If this is not possible (for example if your card has expired or you have permanently closed the account with that bank) then you have to contact the Unibet customer services team explaining the circumstances and arranging an alternative way to receive your money. If you ever have to do this it is very likely that you will need to provide extra verification documents which could delay your withdrawal.
Everytime you withdraw funds made to your Debit Card are free. There are withdrawal limits which at Unibet are a minimum withdrawal amount of £5, and there is no maximum withdrawal amount. Larger withdrawals may need to be broken down into several transactions. How long you will be waiting to get your money depends on which bank you use and the time of which day you withdraw but Unibet estimate it should take between 1 and 3 working days.
Unibet Withdrawal Method – Neteller
If you want to know how to withdraw using Neteller the answer is that it is simple. To withdraw from your Unibet account you simply log in and go to the "Main" section and then choose "bank" and select "Withdraw money" from that list. Select Neteller and fill in the relevant details. The minimum amount you can withdraw into your Neteller account is £5 and there is no maximum withdrawal limit for one transaction. There are no fees for withdrawing with Neteller (If you have played through your deposit one time or more). Using Neteller to withdraw can be a lot quicker than using a bank card, with a usual wait time of about one to three hours.
Unibet Withdrawal Method – Skrill
Skrill markets itself as a quick and easy way to withdraw your money from online bookmakers. To withdraw with Skrill you have to open the "Main" section of the Unibet homepage and select "bank" and then the "withdraw money" tab, choose the Skrill option. Put in the amount you want to withdraw and confirm it. Like other E-Wallets Skrill payout times are usually from around an hour to three hours for your funds to be in your Skrill account. The minimum withdrawal amount back to Skrill is £5, with no maximum withdrawal limit Skrill withdrawals are free as long as you have played your balance through at least once.
Unibet Withdrawal Method – PayPal
PayPal is the E-Wallet that everyone has heard of and Unibet allow you to use it for your gambling transactions with them. If you deposit with PayPal then you can withdraw with PayPal. The minimum withdrawal amount is £5 and the maximum is £5000 per transaction. PayPal transactions usually take 24 hours or less. To make a Unibet withdrawal with PayPal go to "Main" and select "Bank" and then from this list select "Withdraw money" and follow the simple instructions from there.
Alternative Methods
It is possible to withdraw using a Bank Transfer if you wish. You can use either a standard bank transfer taking 1 to 5 days or "direct banking" which can be done in minutes. Both are free of charge!
How long does a "Unibet" Withdrawal take?
It will take a different amount of time for each withdrawal method that you use. The time frames range from 12hrs to up to 5 days.
Step by Step Guide
How to make a Unibet Deposit
Once you are logged in if you look in the top right you will see a direct link to click to "Deposit". If you click on this button the following screen will appear:

You can now choose which payment method you want to use, in this example we are going to use a Visa or Mastercard debit card.
Add your payment details: If this is your first ever deposit click on the option to "Add Card", here you confirm your name as written on the front of the card, put in the long 16 Digit number from the front of the card and the expiry date.

If you have deposited before the card will automatically be filled in as above, you simply have to enter the (a) cvc number (from the back of the card) and (b) the amount you wish to deposit.

Click the deposit button, and the money will be added to your account.
How to make a Unibet Withdrawal
To withdraw funds from Unibet you have to firstly be logged into your account and you need to go to the "Bank" section and bring up the "withdraw money" page.

From there you can select where you want your withdrawal to go, with the method you last used to deposit with being there as the default setting.
You then type in how much you wish to withdraw in this transaction.
Click on the big yellow "Withdraw" button and await your cash!
Frequently Asked Questions
How long does it take to withdraw?
There will be a different withdrawal time depending on which method you use to transfer money. How long you have to wait will range from 12hrs to up to 5 days.
How to see your withdrawal history?
To view your withdrawal history you must first click on the "Main" button in the top right hand corner, and from there click on the yellow "Account" button. From the left you can select "history" and then also "transactions". From there you can select "Withdrawals" (or ALL)  and enter the time frame which you require and then click "Apply.
What is the minimum deposit and withdrawal amounts?
The minimum deposit amount at Unibet is £5 via debit cards or E-Wallets. The minimum withdrawal amount is £10 via E-wallets or a surprisingly high £15 via debit cards.
How to cancel a withdrawal?
It is not possible to cancel a withdrawal once it has been made.
What should I do if there is a problem when I try to withdraw?
Should you face any problems whilst withdrawing your first port of call should be the Help Centre section of their website, where there are answers to the majority of FAQ's. Should your problem persist then they have either Live chat or Email support who you should connect with to get to the bottom of the problem.
Yes PayPal is an accepted payment method at Unibet.