My Story: How I became a Product Manager
The time when remote working did me good!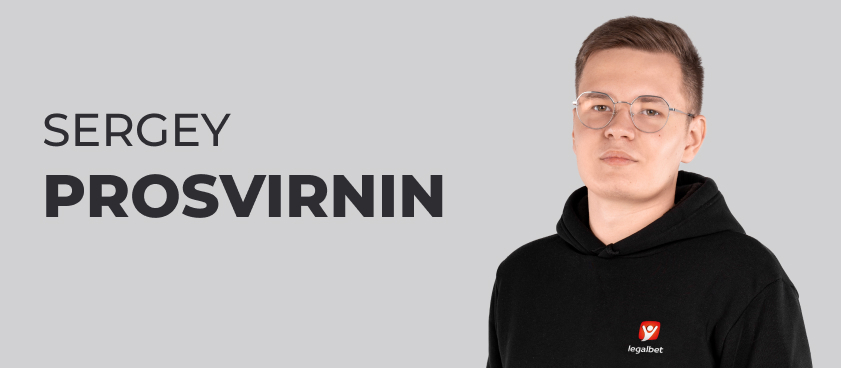 Hello everybody, It's been almost a year since I started working as a product manager at Legalbet, and in this post I'd like to tell you about my first steps in the new role.
Firstly, let me say a few words about the company I'm working at. Legalbet is an international media company that operates websites around the World for those interested in sports betting. We help players understand the nature of sports betting and enable them to choose a reliable, licensed, sportsbook (bookmaker) while providing a place for the business community to discuss current issues and keep abreast of the latest events. I joined the team as a content manager in autumn 2018. For six months I was meticulously describing upcoming matches, monitoring news and looking for trends in statistics, and during that time I had numerous ideas of how to improve and advance our product. Some of them were well-received, and eventually found their way into the website. It was probably my constant stream of ideas that got me to being offered the product manager position. I'd never heard of this profession at the time, and there weren't any product managers in the company before me.
My appointment to this new role came at the same time as Russia started introducing quarantine measures due to the Covid19 Pandemic. We switched to working remotely, and it actually did me good. I started dedicating almost all my free time to educating myself. I was reading books, listening to webinars, going through relevant channels on Telegram and completing courses whenever it was possible. It taught me to correctly prioritize tasks, plan MVP (Minimum Viable Product), suggest and test hypotheses. I believe that advancement is an integral part of a product manager's day-to-day work. It is only possible to be at your best if you learn every day. Because I started working at Legalbet right after I graduated university as a public servant I didn't have any product management skills. My prime goal initially was to enhance my soft skills, the sense of responsibility, communication skills and leadership qualities, along with forming an idea of good and bad products by studying our direct competitors and other websites in the same field. I also started studying Yandex, Metrica and Google Analytics at the same time.
Of course I learnt a lot through just trying things, making mistakes, and learning from them. I tried to make sure that any bad experience taught me something; I analysed those mistakes to see where I'd gone wrong and what I could have foreseen and where I could have done better. In the last six months we've launched several products which have proven to be a success so far, which is good as it is just months after being released. The most prominent of them are the bonus section, the CS:GO betting center section, the betting industry newsletter and the mobile menu.
In late 2020, my job brought me to be living in Riga! Since most of the product team is working from here, I was invited to join them. I'd wanted a change, so it came at a good time. It's been my first relocation experience and it's been a new challenge, a new country that speaks a different language and it has given me a boost in motivation. Now, my general goal is to become a solid product manager, to advance and perfect my skills. After meeting the team in person, working with them has become easier and even more comfortable than before. I believe that it goes both ways, and we will grow our productivity from here.
In my next posts, I'll be sharing my successes, talking about mistakes and difficulties that we have had to overcome in order to launch a product. I hope that you'll find my writing interesting, and I will be happy to see each and every one of you as one of my readers.