Boylesports Mobile App – review of betting app for iOS & Android (2023)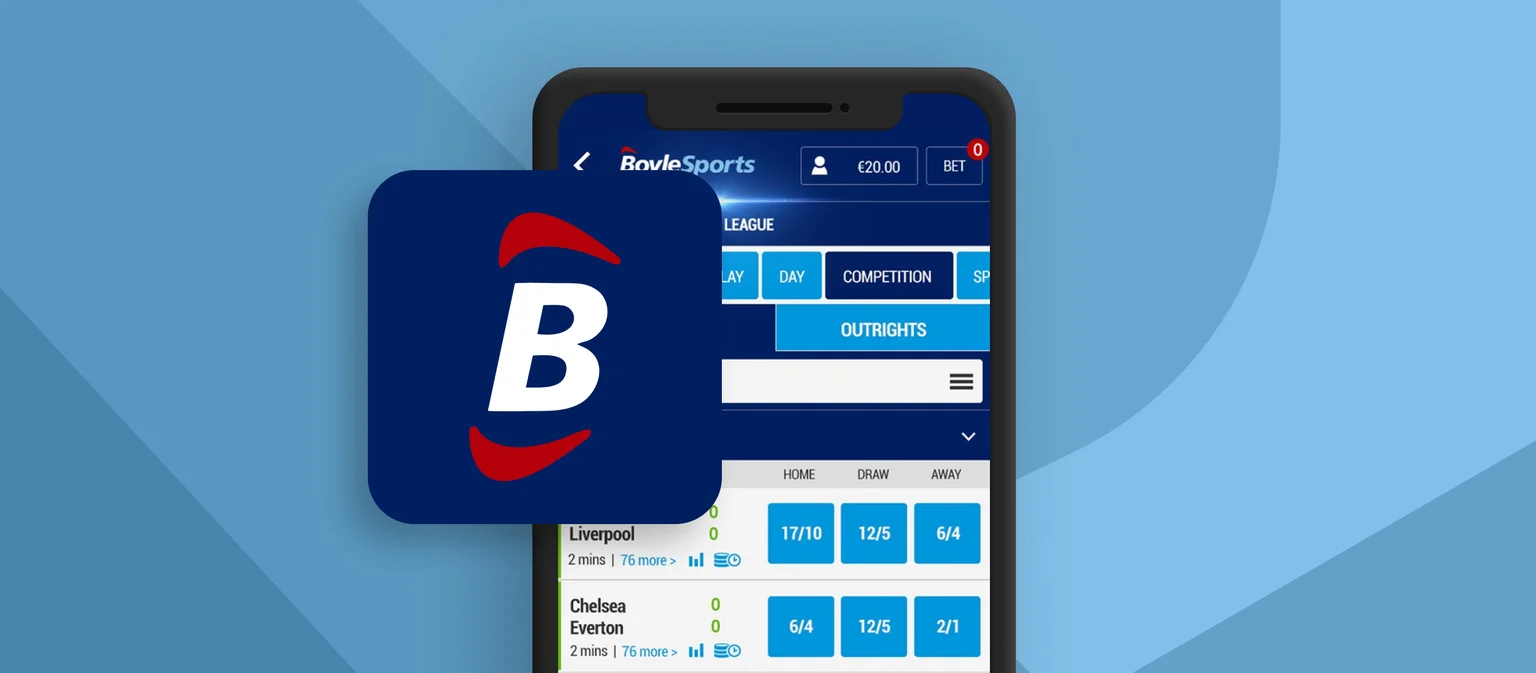 Mobile Betting
The Boylesports mobile app has a simple to navigate user interface as well as an elegant homepage layout. Boylesports provides a great collection of bonus offers, promotions and features on their app making them an excellent choice to bet with.
The boylesports mobile app is identical to the mobile site in every way. From the user interface to the homepage, as well as the deposit options, withdrawal options and every other feature.
Mobile app overview 
The first feature of the Boylesports app is the swipeable bar at the very top of the page. This bar showcases quick links to the main sports of the day as well as Live betting area for current games being played. You can also be directed to the Boylesports Casino section or browse the Sports A-Z section to find what you are looking for that way.
As you move down there is a slideshow of images showcasing the latest boosted odds and a variety of other promotions 
Next along are quick links to Todays horse racing, the ongoing "Gowran park free bet promo", The latest "big game" of the day as well as other popular football matches and the tournaments taking place. These will obviously change frequently and always show what is currently happening, whatever that may be on any given day.
Next they choose to display four casino options with Roulette, Blackjack, Lucky Emerald and God of storms all being available with a single tap. Again these are subject to change and will likely update often depending on what Boylesports want to promote.
Following on from you get to three more options in the form of "In Play" events, the "Next races" and "Virtual races". In play events are events currently taking place that you can bet on. The next races are whatever race is off next and this includes virtual races. Virtual races are simulated races allowing for more frequent racing and many more opportunities to bet.
Along the bottom of the app is a bar with five more options. The "Home" section, an "A-Z" section, a "My bets" section, "Promotions" and "Gaming". The A-Z section shows a list ordered A-Z of sports which Boylesports are allowing you to bet on. The my bets section allows you to view any of your current bets that you have placed. The promotions section shows any bonus offers Boylesports are currently running which may interest you. The gaming section navigates you to the casino games where you can choose from slots, bingo, roulette and blackjack games.
Finally, there is an account section in the top right corner that allows you to view all your previous transactions, as well as allowing you to deposit and withdraw, or change any account settings.
Mobile Offers and bonuses
Welcome bonus
All offers will have changing T&Cs but at present for the welcome bonus you must deposit at least £10 with a debit card and bet £10 at odds over 1.5 to receive a £5 freebet. A further £15 of free bets are available depending on how much you wager in the next 7 days.
Promo codes for existing users
To access all of the available promotions on Boylesports simply locate the Promotions tab on the bottom bar and straight away you can see all of the current promotions. There is no bonus code to enter and you will be eligible for all bonuses listed in the area unless Boylesports have informed you differentl
Acca loyalty bonus
For every 5 Accas placed (with a total value of £5 or more and combined odds of at least 3/1) you get one free acca bet to the value of £5. Acca bets are accumulator bets this means a combination of two or more other bets relying on both of them to win for a payout. however because of the higher risk the rewards are also higher.
How to download mobile apps?
App for android instructions:
Go to the google play store and Search for Boylesports in the search function.

Locate the Boylesports app and Press install


App for iOS instructions:
Search for Boylesports on the App store

Locate the Boylesports app and touch the "Get" button. Then wait for the app to install!

App Key features:
Cash-Out
Cash out allows you to end a bet before it has finished running its course. This means that you can lock in any potential profits and remove the risk of things going against you in the dying moments of a game! For example if a football match was 2-1 in the 85th minute and your bet was winning, the option to pull out would be available to you in order to secure a slightly smaller profit however without all the risk of allowing the bet to continue running. You can also use it to cut your losses, if the team you backed is down 1-0 at Half time but you see no way they will come back, you may be able to cash out and get back some of your stake rather than lose the lot.



Live betting in-play
In play betting allows you to place bets on events which are already running. This means you can potentially make more informed decisions on what to put your money on given how the game is going. Odds update and change real time depending on what is going on in the game giving you many opportunities to bet throughout whichever event you are watching.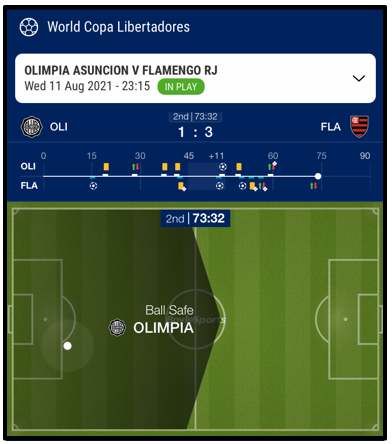 Virtual betting
Virtual betting provides you with simulated sporting events allowing you to experience more without having to wait so long! There are horse races every couple of minutes and there is never a problem with the weather interrupting the schedule. Virtual betting provides an entertaining race for anybody and everybody to enjoy and is particularly favoured by those who view horse racing as being cruel to the horses!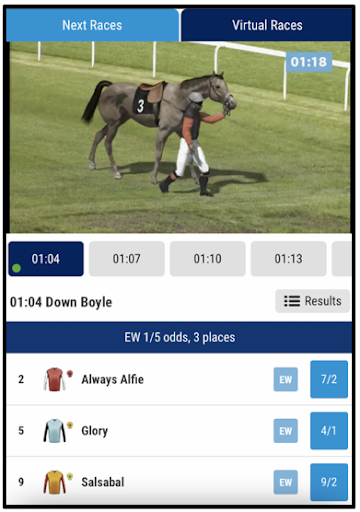 Frequently Asked Questions
For which devices is the app available?
The app is available on both Android and iOS devices.
What are the banking options and deposit methods?
The options which you can deposit into Boylesports with are debit card (Visa or Mastercard), Applepay, Paypal, Paysafecard, Skrill, Neteller and Boku. Most people tend to use a debit card but the E-wallets are also perfectly viable option to deposit with if you would like to remove your gambling a stage away from your day to day finances.
Can you cash out on the app?
Yes of course! Cash out is available on the app as well as the mobile site.
How do you withdraw money from an app?
To withdraw money from the app first press the red account icon next to your balance in the top right corner of the screen. Then  simply press withdraw. After that add a withdrawal method or select one that already exists on your list as well as the amount you would like to withdraw and finalise your withdrawal.
Can I contact customer support via app?
Yes you can. using the help/support section of the app you will be directed to a list of customer support options with an email as well as a link to the Boylesports live chat.
Why is the Boylesports app not working?
The boylesports app may not be working due to a variety of issues. This could be to do with server side problems (meaning problems on Boylesports end of things) such as a server going down. Alternatively an issue at your end such as an update that needs to be done either with the app or your mobile device. Also there could be an issue with your account needing to be authenticated. No matter what the issue there is sure to be a fix. Simply waiting for around 10-15 minutes and trying again then, as well as updating the app, can often solve the issue. Make sure your device is running the latest software version and checking your connection to the internet will also potentially fix the problem. Should this fail, contacting the customer support line and informing them of what is happening will allow them to assist and see if there is anything they can do.
How do you download the Boylesport app?
To download the Boylesports betting app first go to the google play/ app store on your mobile device. Then search for Boylesport. After this simply press install/ download and wait for the app to install on your device.