New gambling advertising and sponsorship restrictions. Bookmakers object. What is going on in Georgia?
Sports and mass media finances are threatened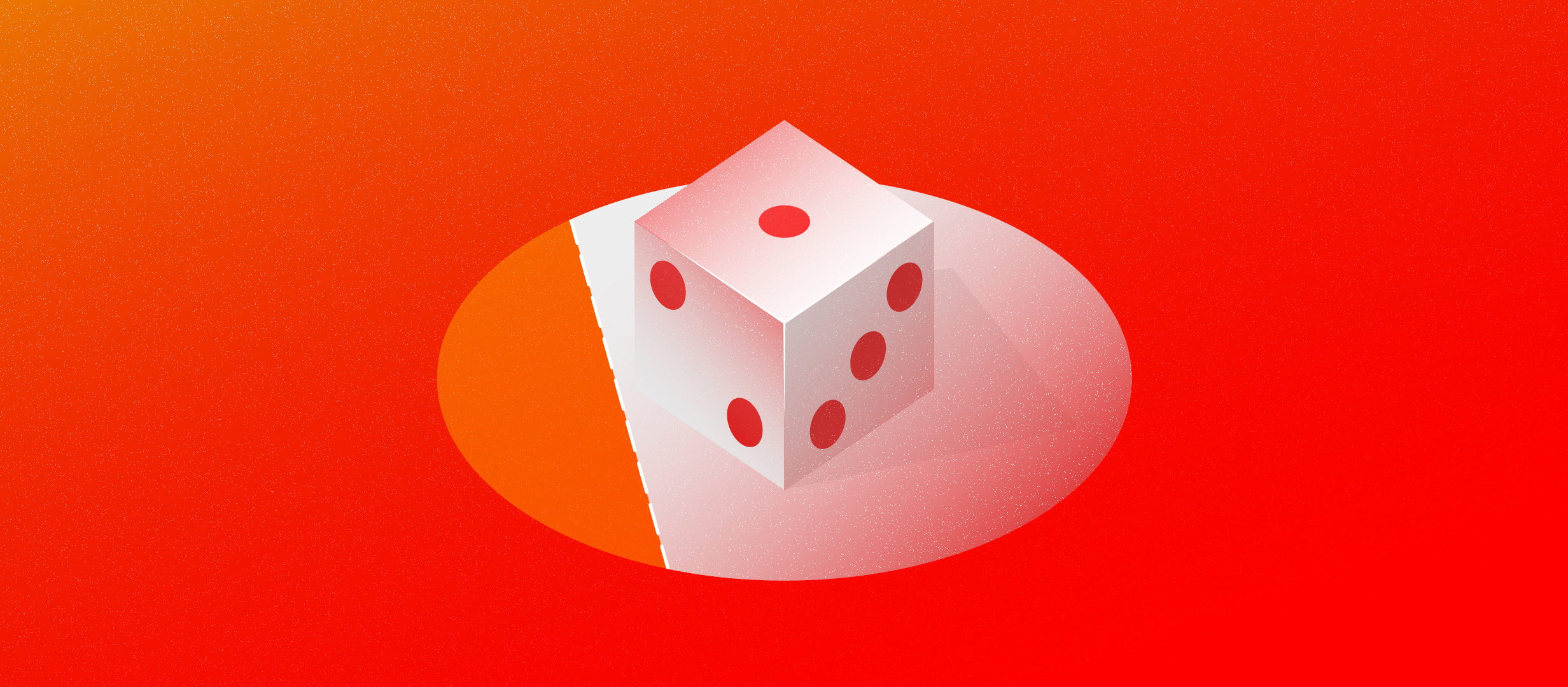 Gambling restrictions are taking their toll. The Georgian government has changed the regulations, as it was done in Armenia (and other countries). Negative feedback has spread across the country. Irakli Garibashvili, Georgian prime minister, proposed gambling reforms in the Autumn of 2021. A complete ban on gambling is supposed to be the final point of these reforms.
The Georgian parliament approved on December 22nd some extra legislative restrictions for gambling operators. Opposition, local non-government organisations, social activists, and the Georgian Patriarchy support this decision of the government. Gambling companies and associations, mass media, banking sector, and several famous sportsmen oppose it.
Let's take a look at the situation and try to understand why such tough restrictions were approved and what's going to happen to the industry soon enough because of them.
What are the changes to the Georgian legislature?
The changes are pretty wide ranging, they concern the financial sector, advertising, age as well as restrictions related to gamblers social status! Betting companies have kept the existing tax rate of 7% of GGR. However, the rate was raised for online casino operators up to 10% of GGR. Gamblers will keep on paying a 2% fee for withdrawals.
The law, to be exact, bans direct advertising of gambling. Sports sponsorship (including leagues, federations, and sportsmen) is still maintained, however, it is restricted.
Age and social status requirements are introduced. Gambling is prohibited for those who are under 25 years old, those who receive social care from the government, and for public servants. For example, the Ethics Code of the Georgian Internal Affairs Ministry Emergency Committee will come into force from April 1. It regulates the relationships between those who serve in this committee and public. One of the measures written in the Code is total ban on gambling.
According to the plans that the government has, around a million of the Georgian citizens over 18 years will be deprived of the possibility to gamble. The main changes will come into force from March 1st, 2022.
Situation on the market
Gambling is one of the main Georgian industries. There are seven operators in the country, with around 6,400 slot machines, and around a hundred betting retail shops. The Georgian budget received 78.4m lari (over $25m) from gambling taxation.
There is no 2021 data as to the market volume yet. However, aggregate GGR reached 1.5bn lari (around $500m) in 2020. Georgi Mamulaishvili, head of the Georgian gambling association, predicts that it will have increased up to 60-65% in 2021.
Gambling operators are the main advertisers in Georgia
Advertising is worth a separate mention. 4H partner Ivan Kurochkin claims that it has a really huge spread in the country:
"I've been to Tbilisi, Georgia several times. Gambling ads used to occupy all the available space before the new regulation came to force. Signs, buses, outdoor advertising - everything was covered by gambling ads. This is a great example of a bad regulation. Why is Georgia implementing restrictions? To deprive the operators of the possibility to simply buy out all this space. It's obvious that the market can't handle it".
Georgi Mamulaishvili confirms that traditional mass media has most income from the gambling advertising:
The local operators used to make the most from the contribution. This was over 450m lari per year (around $150m). Many TV channels and publishing houses have been going through a serious financial crisis since March 1st because of this.
Kavkasia TV executive director Nino Jangirashvili supports this claim. She believes that the bill shouldn't be approved so quickly. According to preliminary evaluations, the advertising market will lose up to 30m lari, TV channels will lose at least 20m from this amount.
Georgi Mamulaishvili claims that the Georgian gambling Association proposed several options to keep the ads in a limited amount but the governments ignored it. He believes that illegal operators can advertise their services now, while the legal ones can't.
Is gambling addiction a really huge problem for Georgia?
The local government started to talk about the need for gambling reforms in 2017. They claimed that it had to be done to both save society from a social catastrophe and to fulfill the requests of the gambling businesses. However, the governmental statements became stricter in 2020. Ex deputy of the ruling party David Chichinadze proposed to implement a complete advertising ban in the country. Now the government has started to take firm action instead of just discussing this issue.
Non-governmental organisations that work in this area claim that every fifth Georgian citizen is a gambling addict. A external linkExternal links are prohibited that ESPAD (European School Project on Alcohol and Other Drugs) held in 2019 demonstrated that 13% of Georgian teenagers aged between 15 - 16 gambled and 12% had serious gambling addiction issues.
Another survey that Alternative Georgia (an organisation focused on addiction issues) held in 2018 showed that 87% of the Georgian citizens that had gambled at least once per month during the previous year claimed that they'd had to either sell some of their belongings or get a loan due to problem gambling.
This is a really huge amount that officially no other country in the world has. Georgi Mamulaishvili states that in fact, there's no precise data on the problem gambling in Georgia:
The government has made a lot of populist statements like "Our young people are dying", Everyone's addicted, and so on. However, there's no official statistics, no competent research on how many gambling addicts live in Georgia. Such a statement demands a very accurate and detailed research. I can responsibly claim that no one has ever done such a research in Georgia. The things our opponents say is nothing but populism. There are between 0.6% to 0.8% gambling addicts on average in the world. This is what statistics say. I don't believe that this number is really higher in Georgia.
The reaction of the market
Some opponents of the restrictions, including the Human Rights Center, have claimed that increasing the age limit up to 25 years is unconstitutional, as rights and responsibilities of the adult people should be considered. The Georgian gambling association on December 14th announced that it would refuse the sponsorship contract in case the amendments would be approved.
Europebet's Financial Director noted at the end of last year that advertising contracts with mass media were about to be terminated due to the advertising ban: "All contracts that were due to be expire on December 31st were not renewed".
A board member of the Gambling association Giorgi Katamadze claimed during the bill discussions that the regulation will lead users to choosing foreign unregulated websites. The Georgian economy will lose $200 million annually as a result.
Representatives of the oppositional TV channels Mtavari Arkhi and TV Pirveli allege that this law will decrease the television income as gambling operators are the main sponsors. The coalition wants to protect the interests of mass media and therefore external linkExternal links are prohibited of the parliament's decision.
What is going to happen to the Georgian gambling market next?
Those who are opposed to the new legislation highlight that the first consequence of the approval will be the emergence of the illegal sector. Economist Oto Abesadze notes that there are already over 10 foreign online gambling systems on the market that copy the names of the Georgian providers.
Another new popular thing is selling accounts of those who legally can gamble to those who can't gamble according to the new rules. Georgi Mamulaishvili predicted this:
Honestly, the market will see nothing good. Georgia used to have one of the highest standards on verification and identification in the world. Each operator used to know who exactly who a registered user is. Now that the new legislation has come into force we'll get a greylist of clients. A person who is banned from gambling could hide behind several legitimate alibis.
Another consequence is that gambling companies and their affiliates started to reduce their staff levels. It will concern the over 30,000 employees connected to the industry.
Gambling operators financed Georgian sport spending by around 30m lari (circa $10m) annually. Many sport clubs have already faced financial distress. For example, many Georgian football clubs and academies had to reduce salaries by 40%, one of the clubs is about to file for bankruptcy. In fact, 90% of the strength sports hope to receive Governmental support.
Sportsmen and representatives of the gambling business claim that due to higher tax rates many types of sports are in a very difficult situation now. It will give them no chance to develop further. Such famous athletes like Lasha Talahadze and Levan Saginashvili say that many sportsmen will just have to give up on their professional careers.
The budget will be deprived of 50m annually because of the legislation. These are both direct betting contributions and money from related industries.
Unfortunately, we didn't manage to find any data or predictions related to the possible positive effect of the new law on the problem gambling in Georgia.
Georgi Mamulaishvili's prediction
The main problem for Georgia is that no one has actually said whether gambling overall is a harm or something useful. On one hand the government says that gambling is a harm and implements tough restrictions. On the other hand they advertise and announce a special gambling zone. I don't understand it.
We have time-proven examples like Turkey and Azerbaijan. Gambling is banned in Turkey. Does anyone believe that Turkish people don't gamble? Many of them use the Georgian online and offline markets for that. The same is true for Azerbaijan, too.
Georgia remembers what the country saw 20 years ago. I'm talking about illegal betting, clandestine casinos, and video slots. Many young people ruined themselves and had serious financial problems. Unfortunately, we're coming back to that era.
Georgia has been building a strong gambling legislature system since 2005. I personally took part in many legislative changes' refinements, and the legislation almost reached International standards. Our government decided to destroy everything in a blink of an eye on November 22nd. The saddest thing is that the social effect will be harmful. The government has launched a bad experiment that will have a negative impact on the Georgian economy and society. 
Further reading: