Paddy Power Mobile App – review of betting app for iOS & Android (2022)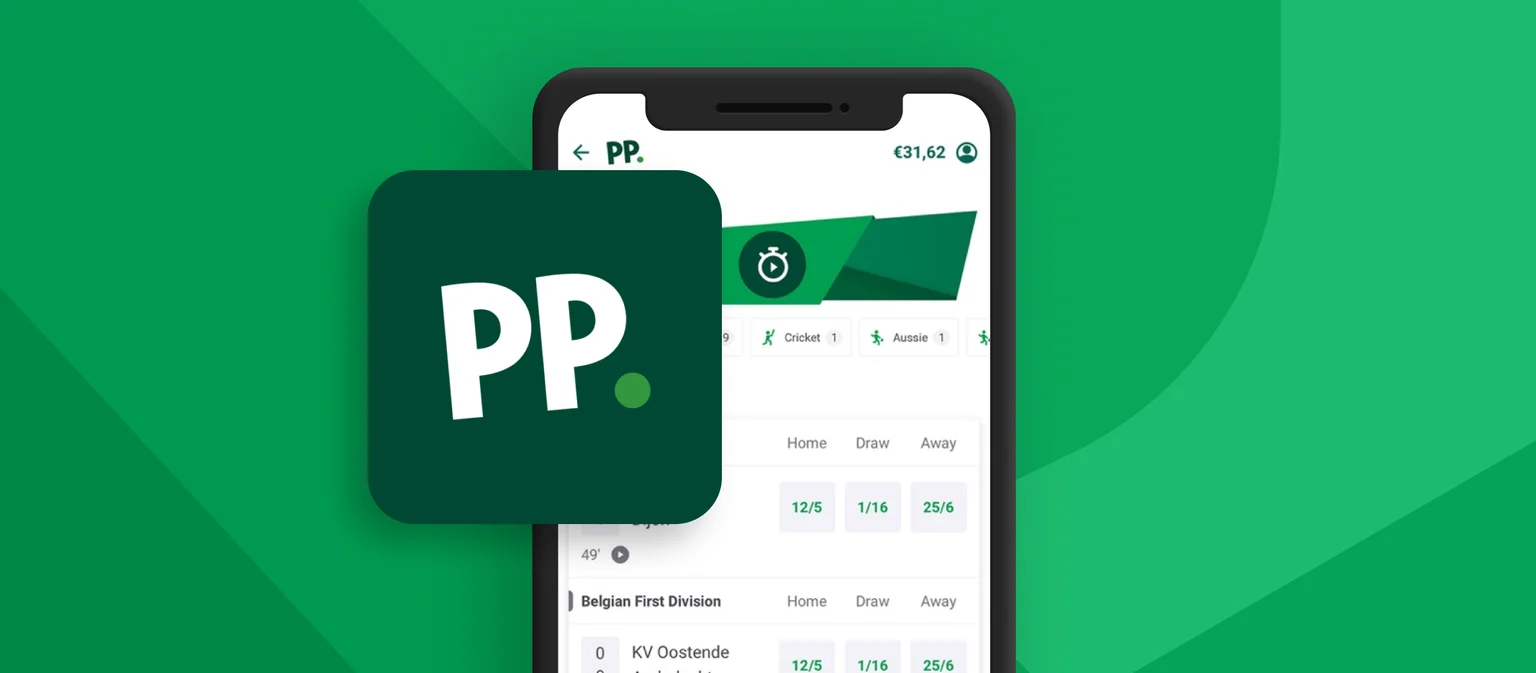 Mobile Betting
Paddy power may be one of the most well renowned online bookmakers and this is certainly reflected by its app. The striking white and green colour scheme really catches your eye and the overall polished nature of the app makes the user experience one to be remembered. On top of this the range of promotions, bonuses and features offered on Paddy Power is pretty much unrivaled. 
If you do not have the paddy power app installed then the mobile site will direct you to what is in every way a perfect clone of the app. Useability, features and overall aesthetic are all identical between the app and the paddypower mobile site. It is possible to get the full site on mobile. However if the app is already installed on your device then after tapping to open the mobile site you will automatically be directed straight into the app (without warning).
Mobile App overview 
The first feature of the Paddy Power mobile app is the 7 page slideshow. This immediately jumps out at you as you open the app and provides you with important information regarding free bets, boosted odds and other tools to help make your gambling experience better and safer. Following down the page you will find 6 separate icons. These icons act as a quick link to the different features within the app such as "In-play betting", "Greyhound racing", "Golf", "Lotteries", "Football" and "Horse racing".
Next along are the "Power prices". These are events with boosted odds meaning that the odds have been improved and are now more favourable. An example of which is currently the acca on PSV, Dortmund and Unter all to win originally had odds at 5/4 and now is boosted to 6/4.
Following on is the "Next horse races". These are races which are going to start within the next 24 hours. Finally on the home page is a list of sports available to be bet on broken up by a search bar as well as two different slideshows.
The bottom bar of the app has 5 different sections. The find feature allows you to search the app for events, teams, or locations for you to bet on. The my bets section allows you to view all of the bets that you have placed that are not yet settled. The final 3 sections are Blackjack, Roulette and Gaming which are all sections of the Paddy Power Casino.
Mobile bonus offers:
1) Welcome bonus:
The current welcome bonus is a £10 risk free bet on any sportsbook market. If the bet loses then Paddy Power will refund your stake in cash. Only deposits made using Debit Cards or Apple Pay will qualify for this promotion.
2) Existing user bonuses:
Paddy power is ram packed full of Bonuses and promotions for you to use when betting! 
Although the majority of these promos are geared towards horse racing there is still a huge pot for you to fish from such as 5 free spins on the daily jackpot when you wager £5 through to mbs (money back specials) refunding up to £10 if certain bets don't win. The promotions page is accessible from the account icon in the top right corner and then go to promotions. All promotions are accessible from this page and can be applied by tapping on them and following the steps given in promos expanded view.
How to download mobile app?
Instructions for android users
First open the Google play store on your android device. Then use the search function to search for "paddy power"

Locate the Paddy Power app and press Install as highlighted in the red box below

Instructions for iOS users
Search for the Paddy Power app on either the google play store or the app store depending on your iPhone or iPad.

 Locate the Paddy Power apk and press "Get" to begin the downloading the official Paddy Power app.

App Key Features
Cash-Out
The Cash out feature allows you to close your bet before the event has come to its natural close. This allows you to lock in a proffit before the event has finished and allows you to eliminate the risk of your currently winning bet losing towards the end. However with lower risk comes a lower reward and only a smaller portion of your winnings is paid out. Cash out also works to help you minimise your losses by allowing you to pull out early to take a smaller loss if your bet is losing or you think that ultimately it is going to lose.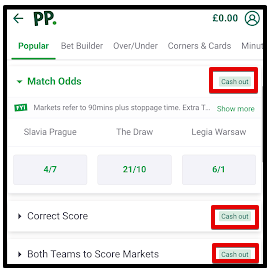 Live betting in-play
Live betting or "In Play" betting is a feature which allows you to place bets on events as they take place. This allows you to make more educated decisions on what way you would like to bet and is often thought of as a more exciting gambling experience due to its fast paced nature. As well as the ability to bet live, live betting also updates the odds in real time. This allows you to place bets that at one point may have had unfavourable odds but due to the price change are now ripe for the picking and perfect for you to place some money on!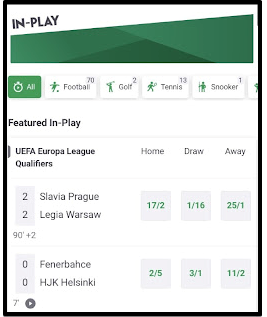 Live streaming
Live streaming on Paddy Power operates using either a live broadcast or an animation depicting key events of a game. For most horse racing events Sky sports racing is used however Racing TV is also available for some events. Other events such as football and golf will operate using a similar system and allows you to view the event live on Paddy power. This tool combined with Live betting and Cash out provides a brilliant gambling experience for any user new or old.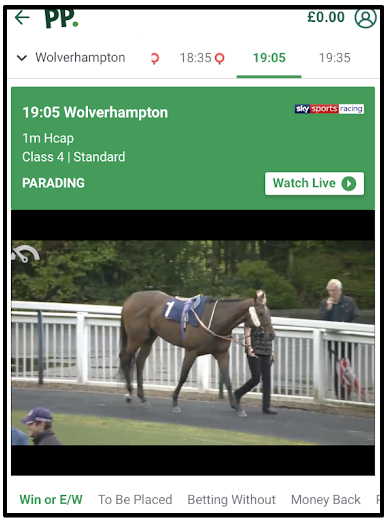 Paddy Power "Cash card"
The Paddy Power cash card allows you to use your Paddy Power Cash Balance as effectively a debit card. After signing up to the Paddy Power cash card in your nearest Paddy Power shop you can link the card to your Paddy Power account in the account menu of the app. After linking the card to your account you can use the card at ATM machines or normal card readers in stores using your Paddy Power account balance as the balance of the card.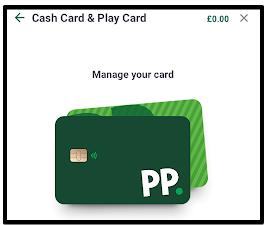 Paddy Power club
Being part of the Paddy Power reward club allows you to gain access to a variety of free bets for both sporting events and also in the casino. This is as well as potential access to discounts on match day food and drinks at certain Live events or Match screenings. For particularly loyal (or lucky) customers there is the potential for once in a lifetime opportunities given away as prizes.
#whatoddspaddy
#Whatoddspaddy functions by allowing users to tweet at Paddy power using the hashtag with ideas for bets and odd. These odds can then be accepted (or not) by Paddy Power and made available for you to bet on on the paddy power site. For example 37 people once landed a 10/1 bet on Chelsea vs Manutd thanks to #Whatoddspaddy.
Fast login with 4-digit pin
The 4 digit pin allows you to quickly login to your account on your mobile device using a simple 4 digit code. This means that you can get into your account quicker without the hassle of entering your full username and password. This can save a lot of time especially if you're checking into your account multiple times a day.
Football acca insurance
Paddy Power football accumulator insurance works by giving you a free bet if one of the bets on your 4+ bet accumulator fails. This provides a bit of a consolation if your accumulator bet comes close and gives you the opportunity to place another bet after that bet fails!
Other apps (Casino, Bingo, Games, Live casino)
Paddy Power PLC offers 8 different apps on the app store. Each one is slightly more specialised from Vegas slots, Paddy Power Poker, Live casino, Live casino and roulette , Bingo and sports betting. Each app provides the user an individual and different experience unique to each app.
Frequently Asked Questions
On which devices is the app available?
Paddy Power is available on both Android and Apple devices and is compatible with almost every device made after 2014. To Check if your device is compatible find the Paddy Power app on your phones dedicated search area and scroll down the apps page to find the compatibility section. in this section you will be informed if your device is compatible or incompatible.
What Payment methods are accepted?
Paddy Power offers an extensive list of deposit methods from Debit card to a variety of popular E-wallets such as Paypal, Paysafecard, Skrill, Neteller and Muchbetter. Each of these options has between £5 to £10  minimum deposit levels which varies from method to method.
To deposit funds into your account simply enter the account section using the icon in the top right corner of the screen. Then select a deposit and decide how you would like to deposit. After deciding which method you would like to use, enter the amount you would like to deposit and then enter any required information and finalise your deposit.
How can I make an accumulator bet on the Paddy Power app
To make an accumulator bet on Paddy Power simply go to the sportsbook and decide on an event you would like to bet on. Then enter two compatible bets such as team to win and the winning score. Then enter the "my best" section to view the bet builder where your bet will appear. enter the amount you would like to place on the bet and place your bet.
How do you withdraw money from the app?
To withdraw money from the Paddy Power application simply locate the account icon in the top right corner and tap it. Then tap withdraw and select how you would like to withdraw your winnings. options such as Cash card and Prizeout are available as well as standard options such as bank transfers and E-wallet withdrawals.
Why is the Paddy Power app not loading?
There are many things which may lead to the Paddy Power app not working or running slow. It could not be loading due to a variety of reasons such as the app needs an update which can be resolved by finding the app on the store page of Google play or App store and checking for any required updates.
Other potential reasons the app may not be working is a server side issue. This could be caused by a Paddy Power server outage or a variety of other reasons however rarely last for more than a few minutes at most as Paddy Power's excellent IT team will be working to solve the problem.
Why can't I login to Paddy Power?
Although there are a few reasons you may not be able to login to the Paddy Power mobile app one of these may be your account is locked. Although this is unlikely, checking your emails for a message from paddy power is a good idea. Usually this can be resolved by providing certain verification documents. Alternatively checking the online Paddy Power site for the FAQs or getting in contact with the Paddy Power customer support team is a surefire way to solve any issues you may be having with the mobile login..