The UK's best cash out betting sites in 2022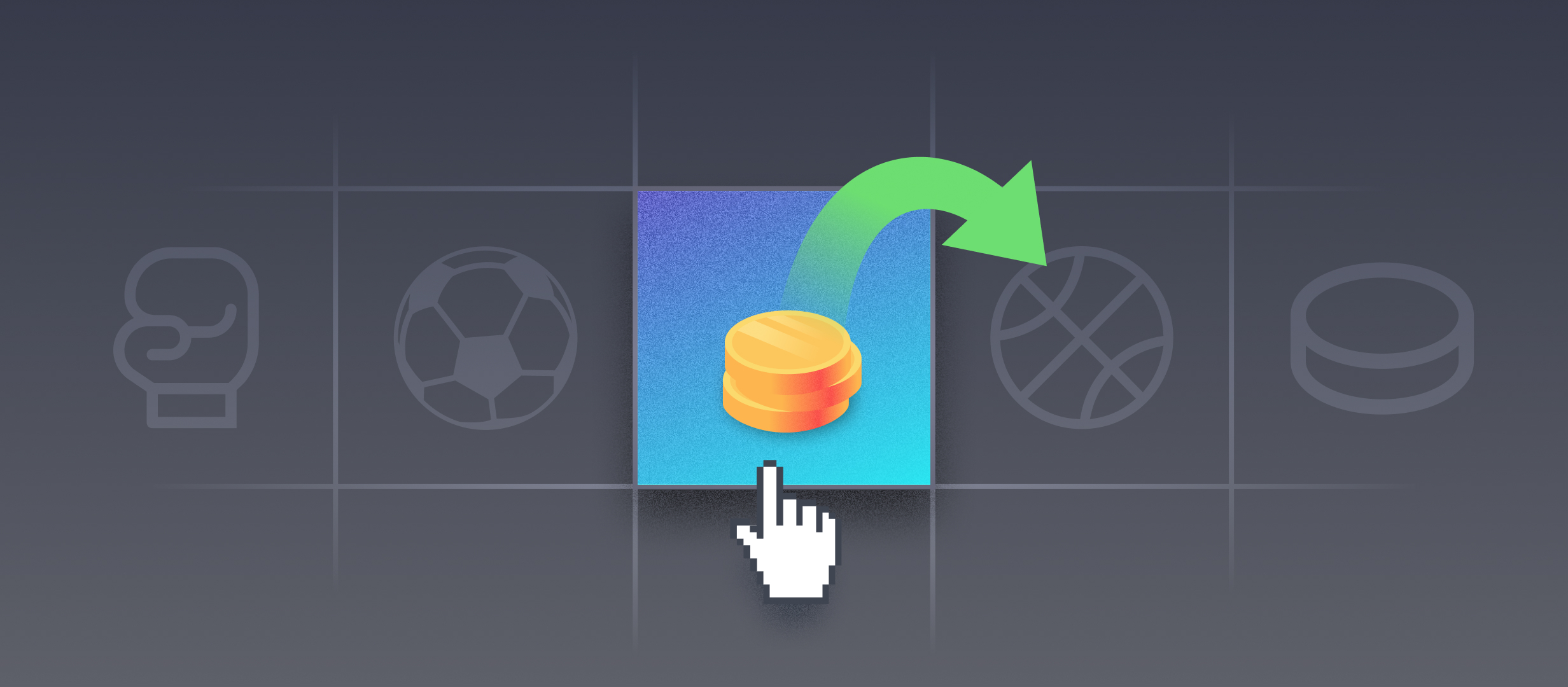 Cash out bookmakers in the UK have become the latest craze, the ability to lock in a profit or cut a loss does sound appealing. It is only possible to cash out a bet using an account online, via the bookies website or on your mobile device via an app. Because of this it has inevitably caught the attention of the younger generation of gamblers the most. We will look into the mechanics of how it works, what is a cash out bet, who are the best cash out bookies, and why you should be careful about cashing out too often.
Criteria used to rate the bookmakers
There are a number of different criteria used when deciding who is a good and who is a bad bookmaker. Because very individual is different and will have separate preferences and priorities it is virtually impossible to have one bookmaker who is the best for everyone at everything. Our reviews and ranking are a guide based on our empirical experiences and are our opinions but you should make your own judgements at the end of the day. The criteria we looked at when deciding who are the best cash out betting sites were:
1) Partial Cash Out
Some online bookmakers just give a very functional Yes/No type offer when you go to cash out, you either can at that price, or not, those are your options. Other bookmakers have allowed the bettor to tailor cashing out the bet more to their own preferences and this is a great addition.
2) Range of markets available for Cash Out
It is better to have the flexibility to cash out as many of your bets as possible, should you wish, so bookmakers who allow cash out on more markets are better than those who restrict it to just certain markets or even certain sports. Better still in the ability to cash out while "In Play" which is a big plus, and the cherry on the cake is if you can even do this with fast action packed events like Horse Racing.
3) Cash Out on apps
In the modern world people gamble on the move, normally from their mobile phone and the ability to use the bookies apps is invaluable. Some do not have an app but for those that do, if they have the functionality to cash out when you want, literally wherever you want, then this is a big plus.
4) All round factors
There is a number of other factors we consider that just make a good UK bookmaker, irrespective of if this is to Cash Out or not. These factors include the range of deposit and withdrawal options, the limits imposed and are transactions free. We look at the range of sports covered and the depth of markets that they offer. It is important to be able to get the bet size that you want placed, be it little or large, so bookmakers that offer that flexibility rank highly. Of course odds are important too, essentially this is the difference between long term profit and long term loss but we consider not just the under round but also are they ever best priced? Even a bookmaker with a high vig (margin) can be useful to have if they are occasionally best priced. Promotions are important, not just the welcome bonus but long term ongoing concessions can make all the difference, are the Best Odds Guaranteed for example? Are you a high stakes player? If so you will want to consider the VIP loyalty scheme which they offer, this could tip the balance in their favour when you are choosing somewhere to bet. Finally, last but not least, the customer services department, are they available 24/7 and do they know what they are talking about? Good customer service might not make a business alone, but bad customer service can break it!
TOP 10 bookmakers reviewed
Parimatch
Parimatch offers Cash Out for the majority of its betting markets, both pre match and In Running. The Cash Out amounts always appear to be fair value and with a super simple partial Cash Out slide bar you can't go far wrong. 
BetVictor 
BetVictor has pre match, in-play, single bet and accumulator cash out options. Bets which can be cashed out are displayed under the "Cash Out" tab which is accessible both online and via the dedicated mobile app. The app allows you to follow the fluctuating equity of your bet in real time.
Smarkets
Smarkets is a betting exchange and was facilitating cash outs, before cash outs became a think. They offer the ultimate in flexibility when it comes to managing your bets as they move to conclusion, and the only thing holding Smarkets back from the top spot is the slight level of difficulty beginners may experience the first time they try.
Betfair
Betfair was the original UK exchange and therefore was at the forefront of cash out betting. They were quick to notice the appeal to punters and also the need to simplify the process, and the one click cash out option on every live event you have bet on, is hard to beat.
William Hill
At William Hill cash out is also referred to as cashing in a bet or bet cashout and it all means the same thing. They offer the option on every bet slip you have placed where it is eligible, after clicking on the option you can see the current value that you can claim, or you can adjust the partial cash out to claim the amount you want.
Paddy Power
Paddy Power have probably the best cash out betting app and is super simple to use. You can use the partial cash out feature too, and it applies to the majority of the Paddy Power bets.
Ladbrokes
Ladbrokes is the complete package when it comes to "Cashing Out". They make it easy to control your bets from either the bet slip or dedicated "My bets" area showing the existing cash out value and a quick link to the option of a partial cash out.
Bet365
For monitoring in play bets and the cash out possibilities Bet365 have one of the best monitoring systems. A soon as the game kicks off the value of your cash out will start to change. The value of your cash out goes up and down depending on the way the game is going and at Bet365 you can follow this easily and make your move when the time is right.
Coral
After Coral merged with Ladbrokes the website has had a refresh, the app as well as the online site. Since this revamp Coral has become one of the best cash out betting sites.
BetFred
At BetFred whenever you want to CashOut, all you have to do is hit the CashOut button to lock in a profit if your bet is looking good, or to limit your losses if your bet is going against you. BetFred are known as the bonus kings but be carefull with cashing out bonus bets as it is just CASH bets where that is allowed.
What is cash out betting?
To "Cash Out" your bet means that it has not been allowed to run its full course to the conclusion of the event. It is a  feature offered on most sports these days but mainly football, tennis, cricket and golf. Cash Out is available from some bookmakers for Horse racing but it is likely to only be before the off, once a race has begun few bookmakers allow a cash out "in play", (although some do). In layman's terms cashing out gives you the opportunity to settle your bet early and take whatever amount the bookmaker is offering you now instead. You can cash out individual single bets and also accumulator bets. The amount you are offered to Cash Out is based on your original bet stake and what the current odds would be to place that same bet with the bookmaker now. There is no fixed formula for this though and it can vary from bookmaker to bookmaker and even from event to event with the same bookie. The CashOut amount may be more than or less than your original stake largely depending on whether it looks like your bet is going to win or not.
For example, these are two scenarios where a player may wish to cash out their bets:
 Imagine that you've placed an accumulator bet on three football games with two taking place on Saturday and the third on Super Sunday. The first two matches your selections win, so it's going well at this point.. You will be offered an amount to CashOut at this point which will be a profit, because it is looking likely the bet will win, more likely than when it was first struck anyway. If you allow the bet to continue and when the final game is being played you can see your team winning but perhaps only by one goal and the other team are giving it some! The amount you are now being offered to Cash Out is probably not a huge amount less than your returns would be if your team holds on. To take some of the pressure off and allow you to enjoy the rest of the game you can take the current Cash Out offer and take the smaller profit.
 Imagine you have placed an in-play cricket bet on a team to win the match outright, and your selection then loses three wickets in the next two overs. Whilst your team may still win, it's looking a lot harder now than it did ten minutes ago. Cash Out will offer you an amount which is going to be less than your stake, but if you are certain your team is going to collapse from here it still gives you the opportunity to get some of your money back.
Partial Cash Out
Partial Cash Out is a niche variant of cashing out a bet where, as the name suggests, you do cash out some but not all of your bet. It is a half way house between cashing in all of your equity in the bet and simply letting it ride. The most common type of partial cash out is to just cash in your stake amount, thus meaning you can not lose and have a bet to nothing. There is no hard and fast rule to this though, and at the bookmakers who allow partial cash out you can do it for anything from 1% to 99% of the total amount.
What Cash Out Markets are Available?
Markets which are available for "Cash Out" will vary from bookmaker to bookmaker and will also vary from match to match within each bookmaker too. Some higher profile events will receive more coverage and have more markets offered, and offered in play, for example a UK Premier League match between Chelsea and Liverpool, than a Cypriot 2nd Division game between Ayai Napa and AEP Paphos.  The best cash out bookies will cover even these niche events. Some of the main markets which are usually available at cash out bookmakers are:
Tournament Winner
Who will go on to win the tournament in which the team is competing. A well known example of punters doing this particular cash out was when Leicester city won the Premier League, several fans had backed them online at 5000/1 and then at around Christmas they found themselves topping the table and in with a good chance to win! So with many fans looking at tens of thousands of pounds profit or nothing, chose to walk away with a few thousand pounds then and be happy with that rather than risk it all. The same would apply for all tournament bets on all sports.
Match Bets
Who will go on to win the specific game or match is the most common type of cash out bet. However for every sport when looking at an individual event there is a huge number of options and it varies from sport to sport. As we mentioned before not all bookmakers will offer every option but the possible Cash Out bets for the main sports are:
Football
| | | | | |
| --- | --- | --- | --- | --- |
| Full-Time Result | Double Chance | Correct Score | Half-Time/Full-Time | Goals Under/Over |
| European Handicap Result | Asian Handicap Result | Goalscorers | Both Teams to Score | |
Cricket
| | | | | |
| --- | --- | --- | --- | --- |
| To Win Match | Top Team Batsman | 1st Innings Score | Total Runs in Match | Total Match Fours |
| Total Match Sixes | Top Team Bowler | | | |
Golf
| | | | | |
| --- | --- | --- | --- | --- |
| To Win Outright | Top 5 Finish | Top 10 Finish | 72 Hole Match Betting |  72 Hole Group Betting |
| 3-ball Betting | | | | |
Tennis
| | | | | |
| --- | --- | --- | --- | --- |
| To Win Match | ,Handicap Bets | Set Betting | , Total Games  | |
| | | | | |
These are just some of the possibilities at some of the main Cash Out betting sports, but every sport you can think of is likely to have their own specific markets. The best cash out betting sites will cover them all. It is probably better to talk about which bets you CAN NOT Cash Out.
Each sports betting site will have certain betting markets where cash out is not available. Some of the bet types where you can't cash out are:
Horse Racing pool bets such as the Placepot and Scoop 6.

If you have used a free bet then it is likely in the T&C's that this is not allowed.

Price boosts and enhanced multiple bets are also likely to have this exclusion in the T&Cs

Each-way bets on horse racing and greyhounds, also it is likely for both sports most bookmakers will not allow a cash out after the race has begun.
When Should I Cash Out My Bets?
Well this is an interesting and slightly misleading question. A better question may have been "should I Cash Out my bets"? There is no need for the assumption that you definitely should do it. It is largely going to be down to individual choice, of how nervous you are at the end of a game and how much pleasure will you get from just enjoying the remainder of a game rather than sweating a result. When the financial cost of settling early is less than the mental anguish of holding on, then settle the bet now and cash out. 
From a purely financial point of view, taking away any emotional aspect, for example assume that after betting you do not watch the games anyway, then cashing out is actually never a good idea. You will win more in the long run by simply letting the bets ride. That includes bets that look like they will win and also bets that look like they will lose. The value offered to you by the bookie when you see the cash out amount has included their margin it it, so it is not true value odds. 
Think about it this way, if Cashing Out bets was in a punters favour and cost the bookmakers money, would they all be offering and promoting it?
Best cash out betting app
Out of all the Cash Out apps, the best cash out betting app is probably going to have to be Parimatch.