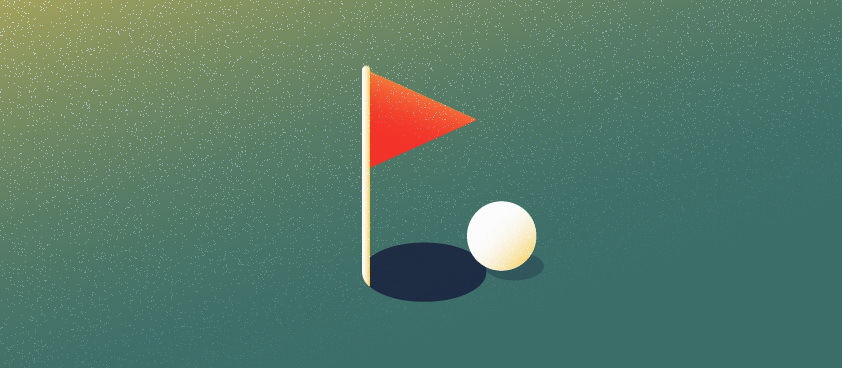 Top 5 Golf Betting Sites
To save you time scouring the various online bookmakers to find the best golf betting sites, we've done the hard work for you and chosen our top five bookies, based on their offering of golf markets. Not only that, we've looked at their golf odds, in-play betting service, whether they have golf betting apps, the range of bonuses on offer, and much more to determine which site will give golf bettors the best overall experience. So, without further ado, scroll on to view our top five gold betting sites.
Bet365 

New customers bet £10 and get £50 in Free bets.

Bet Boost offers enhanced odds on specific markets.

Extra wide range of markets including specials.
888sport 

£30 in Free bets plus £10 casino bonus when you place your first £10 bet.

All major golf tournaments are covered.

Wide range of golfing markets - outright winners, player specials, winning margin, and more!
PaddyPower 

New customers first bet of £10 is refunded as cash if it loses.

Huge range of popular golf betting markets with good golf odds.

Paddy's rewards club gives Free bets away each week.
William Hill 

New customers bet £10 and get £30 in Free bets (using promo code H30).

'Scratch of the Day' - win bonuses including free bets, enhanced odds and more.

One of the best betting sites for golf odds.
BetVictor 

Choose from a range of new customer Free bet offers.

Wide range of golf markets including in-play markets.

Easy to navigate website.
How We Compare & Rank Golf Betting Sites
We like to make sure that our punters get only the best when it comes to our recommendations for golf betting sites. Because of this, we do all of our research, so that you don't have to. We test drive as many of the top golf betting sites as possible so that when it comes to betting on golf, we know where you'll get the best experience, and the most bang for your buck.
We have a clear set of criteria that we follow to determine the order of our suggestions for golf betting sites. We know that it's important for the best golf betting site to score highly across all of the categories that we've detailed below. Read on to find out what we look for when rating the best golf betting sites.
Welcome Bonuses and Offers
Who doesn't love promotions, bonuses, offers and Free bets? The top picks when it comes to golf betting sites all offer sign-up bonuses which often come in the form of Free bets, which you receive once you sign up and place a deposit. Sometimes you're required to play through the Free bet a given number of times before you withdraw but other times you can just place one bet and keep the winnings. Be sure to double-check the terms and conditions of your Free bets carefully, so that your welcome bonus doesn't go to waste.
Regulated Sports Betting Sites
We only recommend online sportsbooks that are licensed and regulated by the appropriate authorities, in this case the UK Gambling Authority. It's important for your money to be safe, and we wouldn't accept anything less.
Payment Methods
We make sure that all of our recommended golf betting sites offer a range of trusted banking methods. Gambling should be fun, and the top golf betting site will make sure that withdrawing your winnings is straightforward.
Usability
When it comes to making a wager, you want to be able to find and place your bet with the least fuss possible. That's why we test drive all of our recommended golf betting sites in order to rate them according to the usability of their interfaces.
Why Bet On Golf Online?
While golf can be a slow-paced game, betting on golf can add a bit of excitement to the experience of watching a tournament. There are lots of reasons why we love to take a punt on golf, and we've listed some of them below. 
Enjoyment - Why else would you be betting? Taking a punt will always make a tournament a little more interesting, so why not? Just take care to gamble responsibly, by taking advantage of the self restriction and betting limit facilities offered by online golf betting sites.
Wide range of betting options - There's a huge range of different markets to choose from when it comes to golf bets. As well as the outright winner of a tournament, you can also wager on the winning margin, the winner of each round, and even your chosen player scoring a birdie on a specific hole. With such specific markets, it's easy to spice up even the most slow-moving tournaments with a bit of excitement.
Competitive Odds - Because there's such a large field of players when it comes to golf tournaments, there's always going to be a huge range of long odds on offer. Even the most likely players to win are generally offered at odds of around 10/1, making it easier for punters to create their own shortlist of likely champions. These long odds allow you to create each-way bets with a decent return; worth considering to soften the blow if your player gets close but doesn't clinch the cup.
Mobile Apps
- Most bookmakers now have their own apps, which make online gambling on golf even more fun and convenient. Having the odds at your fingertips allows you to take advantage of in-play markets wherever you are, to get the most out of your golf betting experience. 
Online Tipsters - Everyone loves an opinion, don't they? But when it comes to golf, there are plenty of online tipsters around to help you make the most informed wager you can. Remember though that golf betting tips you will never make a profit in the long run unless you are betting on value.
More Bonuses - If you are thinking of placing a golf bet doing it online is likely to have much more potential to get you a Free bet either as a reward for placing the qualifying bet or as a consolation if something else happens that causes the payout. A common example is your stake is refunded as a Free bet if your tournament winner selection is winning after the first round but does not go on to win. There are many others and it is easy to shop around online to get the best value bets from the best betting sites.
Easier to research - It is a lot easier to research online than it is in the real world, in fact these days we are not sure how you would do it if not online. You can with a few touches of a screen or a click of a mouse have vast amounts of statistics and data ready for you to read. It can be particularly useful when In play betting to see how certain players fare at certain holes, in order to gauge their chances of winning from here.
Bet wherever you are, 24/7 - You could be anywhere, anywhere with WiFi anyway, and you can place your bet, you are not limited. Linked to that you can also do it any time of the day or night! Highstreet bookmakers obviously have to close sometime, but you can use your online account 24 hours a day, meaning you can bet on events in play even if they are happening on the other side of the World.
Golf Betting Markets
Outright Tournament Winner
Perhaps the most obvious of all the markets when you are betting on golf. With this type of wager, you're betting on the player that you think will win the tournament. The outright tournament winner is a straightforward bet you'll find in any online sportsbook. If you have some doubts about the player you're backing, then you can always place an each-way bet which means you will win even if your player doesn't take the trophy, but instead finishes near the top of the leaderboard. 
Betting on the Cut
Usually in a major tournament, the bottom half of the field is cut at a certain point in the play. You can bet on whether your chosen player makes or misses the cut. This could be the most sensible bet if you're wanting to back a player who is unlikely to win the tournament outright. 
Hole Score
When betting on a hole score, you're betting on how your chosen player fares on a specific hole. You can choose whether they score a birdie, a bogey, or even a hole in one. This can make following your favourite player extra exciting, as you can place bets hole-by-hole, as you track their progress.
Winning Margin
When placing a winning margin bet, you're not betting on a specific player. Instead, you're choosing how many strokes the winner will beat the second place player by, whoever either of them may be. You can choose a specific number of strokes, a 'more than a certain number of strokes' option, or even whether it's a playoff win.
Top Finishers
If you're not confident placing a punt on an outright winner, you can always wager on your chosen player finishing in the Top 5 or even the Top 10 places on the leaderboard. The odds might not be as long as the outright markets, but it's certainly a safer bet.
Match Ups
In a match up bet, you're betting whether one named player will perform better than another named player. Pairs of players are selected by the bookmaker, and you wager on who you think will fare better in the given tournament. This might make a fun bet if you're interested in following players who are closer to the middle of the field.
Hole in One
A hole in one bet does what it says on the tin. With this type of bet, you're simply betting whether or not there will be a hole in one at some point in the tournament. For this type of bet, it helps to have a good knowledge of the golf course being played, and the history of holes in one there.
Nationality of Winner
When betting on the nationality of the winner of a particular tournament, the betting options are usually American, European or the Rest of the World. This type of bet is a good way to spread your wager a little to increase your chance of winning. 
How to Bet on Golf
We like to make things easier for you so if you're new to wagering on golf online, then read on to see our step by step guide for betting on golf with online bookmakers. It's a fairly straightforward process so by following this guide, it should take less than ten minutes to place a bet. For the given example, we're looking at placing a bet on the outright winner of the tournament. 
Visit one of the best golf betting sites (remember to check our guide to select a good one!)

Create an account by clicking 'register', 'join now' or 'sign up'.

Enter your personal details to create an account.

Agree to the terms and conditions provided by the online betting site.

Make a deposit into your account, using one of the available payment options. 

Once you can see the money has appeared in your sportsbook, navigate to the area of the website with golf bets. This may be across the top of the page, on the menu to the left or right of the page, or under an 'A-Z of sports' tab. 

Choose the tournament that you wish to wager on.

Choose the sportsbook market on which you'd like to place your bet (in this example, we're betting on the 'tournament winner')

Select the name of the player that you want to win the tournament. 

Click or tap to select 'win only' or 'each way'. Your selection should appear in a virtual betting slip, somewhere on the page.

If there are competitive odds then enter your stake.

Click on 'place bet' and watch as your wager is processed and confirmed.

You have now placed your bet on golf. Once the tournament has ended, you should find any winnings automatically credited to your account balance. Click 'withdraw' to transfer these back to your bank account. 
Golf Betting Site Offers
While golf betting site bonuses may not usually be applicable for specific golf tournaments like they would for other sports betting, like football, tennis or horse racing, there are occasionally offers to be found at times. This could be when there is a particularly popular golfing tournament in progress, for example the Ryder Cup. In addition to this, online golf betting sites also often provide offers to their customers that are available to be used for all sports, including - but not exclusively for - golf betting.
Free bets
These types of promotions are often aimed at new customers, but do keep an eye out as they are sometimes available for existing customers, too. Generally you have to deposit and wager a certain amount in order to receive your Free bet. Take care to read the terms and conditions are there can be play through requirements for your Free bet, before you are able to cash out. 
Enhanced Odds
Often, the best golf betting sites will offer a price boost or special value odds on a particular player within a particular market - these odds are usually shown in bold or with a star or price boost logo next to them. They offer a better set of odds than other competitors for the same market, so they're worth taking advantage of if they appear on a market you were hoping to utilise. 
First Round Leader Specials
These don't come up very often but when they do, it's a nice little bonus. The way they work is as follows: If you place a bet on a particular player to win the tournament and they are in the lead at the end of the first round, you'll receive a bonus such as a Free bet or early cashout. 
Extra Places
This type of bonus is relevant to an each way bet. Generally, an each way bet will cover you if your chosen player finishes in the top three or top five. With extra places, your each way bet will still win if your player finishes, for example, in the top six or seven. Check the terms and conditions of the promotion to find out exactly how many extra places are being offered. Either way, it increases your chances of winning an each way bet, which makes it a nice little promotion. 
Major Golf Events 2022
| | | |
| --- | --- | --- |
| Event | Date of 2022 Tournament | 1st Place Prize money |
| US Open | 16th - 19th June | $3,150,000 |
| US Masters | 7th - 10th April | $2,700,000 |
| PGA Championship | 19th - 22nd May | $2,700,000 |
| The Open | 10th - 17th July | $2,500,000 |
| The Ryder Cup | 24th - 26th Sept | No Prize Money |
The Open Championship
The Open Championship (also known as The Open or the British Open) is the oldest tournament in the world. It is held in mid-July every year. Organised by the R&A and historically held in St Andrews in Scotland, its location rotates between a small group of coastal links golf courses in the UK.
The Open Championship is so-called because it is in theory 'open' to all players - both professional and amateur. In reality, it is very much a professional tournament whereby a small number of the world's best amateurs also play, either by invitation or qualification. 
The trophy for winning is called the Claret Jug, which has been presented to the champion since 1873. The Claret Jug is always inscribed with the winner's name before it is presented to them, which often leads to quips from commentators as to at which point it is safe for the inscriber to start work.
PGA Championship
The PGA Championship is an annual golf tournament, and one of the biggest PGA tour events of the year. Its location switches each year, between a select number of golf courses, spread across the United States of America. While it has historically been held in mid August, since 2019 it has been played in May on the weekend before Memorial Day. The winner receives The Wanamaker Trophy and a prize fund of around $2 million.
Winning the PGA Championship also brings with it other perks. PGA champions gain automatic entry into all of the other major golf tournaments for the next five years and are eligible to take part in the PGA Championship for life. This provides some impressive career security for the winner.
US Masters
The Masters Tournament, also known as The Masters or The US Masters, is a major professional golf championship, held annually during the first full week of April. The Masters is the first major tournament of the year, and unlike the others, always takes place at the same location. That location is Augusta National Golf Club, a private golf course in the city of Augusta, Georgia. 
With a rich history starting in 1934, the US Masters offers a winning prize fund of over $2 million, as well as a green jacket to the champion. The champion is allowed to wear the green jacket for a total of one year following their victory, at which point it must be returned to a special cloakroom at the Augusta clubhouse. If a player wins the event multiple times, they use the very same green jacket awarded to them the first time.
US Open
The United States Open Championship, commonly known as the US Open, is a major golf tournament in the United States of America. It is traditionally scheduled for mid-June, with the location switching each year between a variety of courses. The competition is played as 72 holes of stroke play - that's four rounds on an 18-hole course. The winner is the player with the lowest total number of strokes after all four rounds.
US Open courses are well known for being difficult to play - a player needs to be particularly skilled at accurate driving in order to be successful. The dividends pay off though - the prize money is the highest of all of the major tournaments, with over $3 million awarded to the winner.
The Ryder Cup
The Ryder Cup is a golf tournament that's a little bit different - rather than players representing themselves, the competition is between teams from Europe and the United States. The Ryder Cup takes place every two years, with the venue alternating between courses in the United States of America and Europe. The Ryder Cup is named after Samuel Ryder, the English businessman who donated the trophy.
Originally, the contest was between Great Britain and the United States, but as the US team kept winning, the decision was taken to include other players from throughout continental Europe. This has made the competition more evenly matched, and thus, more exciting. 
Interestingly, there is no prize money for the actual players, although the event does of course generate revenue for the players through sponsorship deals.
The Solheim Cup
The Solheim Cup is the women's counterpart to the Ryder Cup. It is contested between two teams of professional women golfers representing Europe and the United States of America. It is named after Karsten Solheim, the Norwegian-American golf club manufacturer who was responsible for the creation of the event in 1990. 
The Solheim Cup is a biannual event, which alternates years with the Ryder Cup. Like the Ryder Cup, the location of the Solheim Cup alternates each year between golf courses in the United States of America and Europe. As with the Ryder Cup, there is no prize fund, just the joy of taking part and some lucrative sponsorship deals.
The Olympics
Golf was originally included in the Summer Olympics in 1900 and 1904. However, at the 1908 London Games there was a dispute amongst British golfers which resulted in them boycotting the event. This left only the 1904 gold medallist, George Lyon, as the only competitor. Olympic organisers offered him the gold medal by default, but he understandably refused to accept it.
This debacle led to over a century-long break for the sport, but golf returned to the Summer Olympics at the 2016 games. Qualification is based mainly on the Official World Golf ranking for men, and the Women's World Golf Rankings for women. The top 15 of each gender automatically qualify, with a limit of four per country. If a country has fewer than two players in the top 15, then the highest ranked players from that country qualify, up to a maximum of two players.
Golf Betting Strategy & Tips
Don't Put All Your Eggs In One Basket
Selecting the winner in any golf tournament is a tricky business, so we wouldn't recommend pinning all your hopes on one player. Instead, split your budget across several players. You will notice when you are betting on golf that the odds are often very long, so you can still make a good profit by backing a handful of players to win, even though you already know that all but one of your bets stand no chance of coming to fruition.
Know the Course
When you're choosing a tournament to wager on, consider carefully the type of course the tournament is being played at that year. As we've seen, the location of tournaments changes from year to year, so it's worth taking the time to read up on the course and the features of each hole, before placing your punt, especially if you're considering the hole-in-one markets. The top golf betting sites will provide information and even statistics linked to where the event is taking place. You'll be throwing good money away if you bet on a hole-in-one occurring at a course that's never seen one in its history.
Know Your Player
For all types of sports betting it's important for you to research thoroughly. Whoever you are backing you should know all their strengths and weaknesses. A player who has excellent putting skills might have less success on a course that requires a more powerful drive than they possess. This is why it's important to keep a player's skills in mind, once you've chosen the tournament you want to wager on and the specific course that tournament's being played at in your chosen year.
Maximise Each Way Places
We've already discussed each-way bets in this article, as they can offer you a little more security when you're placing a bet at such long odds, as is often the case when you're backing a player to win the tournament. However, it's worth recognising that different bookmakers have different terms when it comes to their each-way markets. Some offer three or five places, but you'd ideally want to go to one of the top golf betting sites that offer six, seven or more places, to give you the best chance of your wager being successful.
Use The Cash Out Option To Your Advantage
The top golf betting bookies out there will often offer you the opportunity to cash out your bet early as part of their range of services. It is possible to use this functionality to your advantage, especially if your player is in the running but you're following the action closely and can see they're starting to lose their nerve. In this instance, you might be able to close out your bet for around 40% of the winnings that you would have amassed, had you held your nerve and they went on to victory. Of course, if your hunch was right and they lucked out, you'll be patting yourself on the back as you'll have still made a profit rather than losing your stake.
Don't Bet Too Early
While you might be tempted to bet on your favourite golf player before the tournament has even started, it is worth considering waiting until after the initial rounds of a competition have been played. This way, you have two rounds' worth of performance data to mull over, in order to decide which players are on top form and therefore stand the best chance of winning. Of course, you'll also have a reduced field to reckon with, so you'll have a higher quality selection to choose from. When you are golf betting it's often worth being patient.
Common Golf Betting Payment Methods
Any golf betting site worth their salt will offer as a minimum the following payment methods:
Debit cards

PayPal

Neteller

Skrill
Most of the best golf betting sites will not charge you for making a transaction, but it is worth checking whether or not there is a withdrawal fee, before making a deposit. Most of the time transactions are free, but there can be a minimum or maximum deposit limit. There may also be a limit on the number of withdrawals you can make, within a given amount of time.
Conclusion
Professional Golf is a sport that seems to get more competitive - and therefore more exciting - with each year that passes. This is great news for anybody golf betting since there are plenty of golfing events and tournaments happening year-round. The increasing popularity of golf also means that there are more people looking to bet on golf online so betting sites are offering more and more in this area. It ranges from more golf betting markets for each tournament, more competitive golf odds, promotions with golfing free bet stakes as prizes, and in play betting with live streaming.
It's definitely worth looking over our top picks for the best golf betting sites, if you're going to be golf betting in the near future. Take the time to compare our list of top golf betting sites for yourself and see if they offer what you need for you to use the strategies we've suggested in this article.
So, we won't keep you any longer - good luck with your golf betting! If you have any other questions have a look at our golf betting sites FAQs below.
The top betting sites are…
Here at Legalbet we have also categorised the top betting sites and their features to make them easier for you to find. They are:
By Sport: Football | Tennis | Boxing | Cricket | Snooker | Golf | UFC | Darts | Greyhound | Rugby | Horse Racing | Basketball | Baseball | Formula 1 | Ice Hockey (NHL) | Volleyball | Cycling
By Payment Systems: PayPal | Skrill | Klarna | Boku | Debit Cards | Apple Pay | Paysafecard | Neteller | Google Pay | Prepaid Cards
By Features: Cash Out | £5 Minimum Deposit | Minimum Bet Sizing | Live Streaming | Betting Exchanges | Safest | Fast Withdrawal | Daily Free Games
By Events: Politics | Superbowl
By Esports: CS:GO | Dota 2 | League of Legends | PUBG | Valorant
Frequently Asked Questions
What is the best golf betting site?
A lot of what goes into naming the 'best' golf betting site is a personal preference for usability, site aesthetic and the specific markets offered, but you can find some of the best (at least in our opinion!) online golf betting sites in our suggestions in this article.
How do I register with a bookmaker to place golf bets?
If you don't already have an account with an online betting site, you'll need to sign up with one before you can place a bet. You'll need to be over 18 years of age and have a valid bank account. Then simply visit the website of your chosen golf betting site and click 'sign up', 'register now' or 'create an account', then fill in your personal details and accept the site's terms and conditions. Don't forget to enter a promo code on sign up, if there's one available!
Is betting on golf legal?
Betting on golf is completely legal in the UK and in US states that have legalised online sports betting. So as long as you're gambling responsibly, you can enjoy betting on golf guilt-free!
What is the best golf betting app?
Most online golf betting sites now offer their own apps for users. Each app will be different depending on your device and operating system, and the best one will often be down to personal preference. Check out our article on sports betting apps to find out our top picks.
How many professional tours are there in golf?
There are more than 20 professional golf tours happening around the world every year. 
Are there any bonuses for golf betting I can claim?
As we've outlined in this article, specific golf bonuses don't come up all that often, so jump on them when they do! However, new customer sign up offers and generic sportsbook bonuses are plentiful, so look out for those. Just take care to read through the terms and conditions carefully as there are usually specific wager requirements for bonuses and Free bets.
Do I have to know lots about golf to bet successfully?
If you're planning to place a golf bet online, it will make you all the more successful if you have a good knowledge of the different courses, not to mention the players. However, almost all of this information can easily be found online, so there's no need to watch every tournament there's ever been, before you make a golf wager.
What is the best betting app for golf?
Almost all bookmakers offer their own betting apps, but our favourite betting apps include those from Betfair, BetVictor, William Hill and Unibet. All of these offer a user-friendly interface which allows you to place both in-play and pre-event bets on golf. 
Should you cash out when betting on golf?
We've already mentioned this in our golf betting tips and strategy section. An early cash out is entirely personal preference, but is worth considering, especially if you're in a profitable position but you think your player's form might be about to take a downturn. Be sure to carefully consider the cash out value and decide whether it's worth taking it, before you hit the button.