Ladbrokes The Grid – What it is & How it works. Ultimate Guide (2022)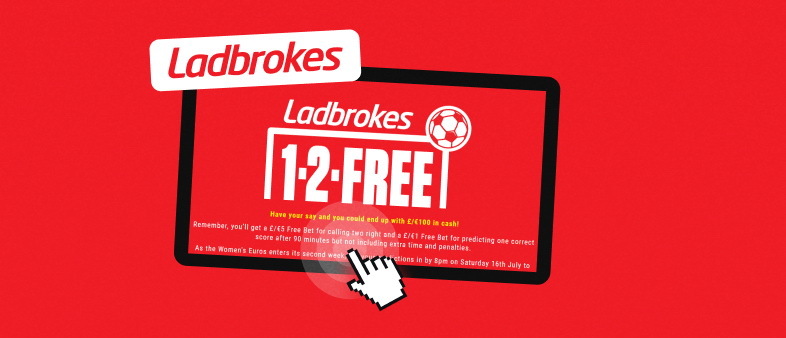 In this article, we will look at the ins and outs of the Ladbrokes Grid card, what it is and how to use it. We will explain why you should use it when you bet online, what its key features are and how they can be of benefit to you. Finally, we will look at some of your Frequently Asked Questions.
Read also about Ladbrokes 1-2-FREE and Ladbrokes "5-A-Side" >>
What Is The Ladbrokes Grid Card?
The purpose of the Ladbrokes Grid card is to reward existing customers with non gambling related gifts. You can earn discounts on meals in various restaurants and pubs, money off your trip to the Cinema, cheaper entry to various UK racecourses, win holidays, and get entry into Ladbrokes exclusive prize draws. These draws have exciting prizes including holidays, top tech toys, and more.
The card tracks your betting activity in Ladbrokes shops. You must specifically apply for your Grid card and, once accepted, it will be linked to your online Ladbrokes account.
Ladbrokes Grid Card Benefits
"Ladbrokes the Grid" benefits include: 
The ability to move funds between your online betting account and your local Ladbrokes shop

A "Shop bet" tracker

You can now cashout shop bets online

Your nearest shop locator

Grid exclusive promos*
*At the time of writing, there is very little information available about what the exclusive Ladbrokes grid offers currently are but we can tell you that in the past they have included things such as:
Papa John's – 2 for 1 pizza

Yates Pub – 50% off food

Now TV Sky Sports pass – 7 days for the price of 1

Racing UK – free day pass

ARC racecourses – 2 for 1 on tickets

Cinema – 50% off tickets in over 200 participating cinemas

Now TV day pass – 36% off.

Kitbag – 10% off.

Toffs – 20% off all football shirts.
How To Claim A Ladbrokes Grid Card
In order to get your hands on a Grid card the first thing you need to do is to log into your online betting account. If you do not have an account yet you can open one today by clicking the link below
Enter "The Grid"
Once logged in you must navigate to the Grid area of the site, you can do this either from the Header where it is sometimes listed, or from going into your "my account" area.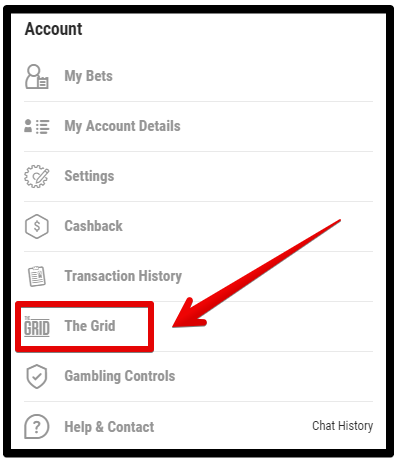 Activate the card
Once in The Grid area the main thing you will see is a responsible gambling advert! Below that there will be the option to "Activate" your card, which is what you are looking for. The page also has links to all The Grid card features, which will be useful to you once you have a card all set up.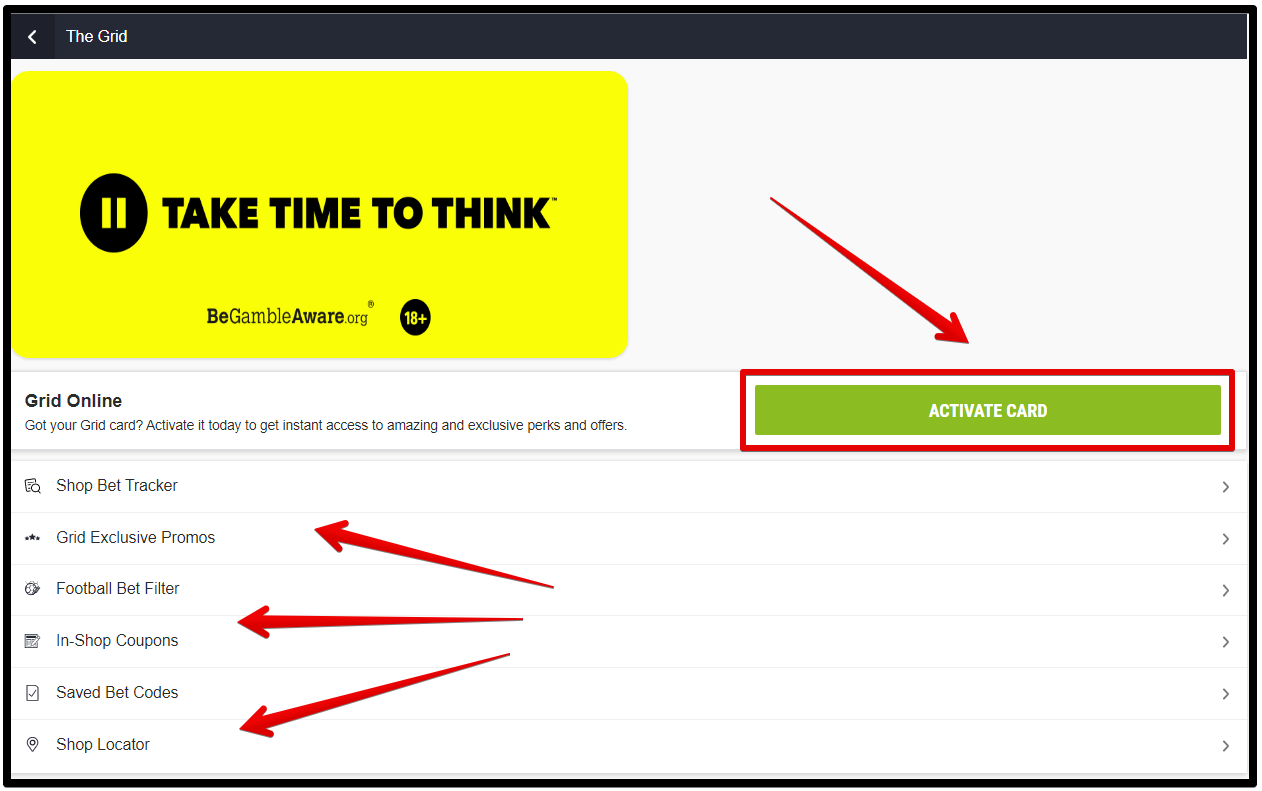 Generate a card
You will then be asked to generate a code, this will be required to access the full features of The Grid.

Click Generate, and then finally...
Choose a PIN
Choose a PIN number as a security measure.

And that is all you need to do, you will instantly be given a "Virtual Grid card" with a unique number, this can be given in the shop as well as be used online. You can (and probably should) also download the Grid app to make using the grid loyalty program simpler.
Ladbrokes Grid Card Offers
At the time of writing there are no Grid Card offers displayed, but we suggest you log into your account with the Grid app after you have activated your card and see what is there for you.

How to Get Points
As you bet in shop this is recorded and the spending is credited to your Grid card. The rate at which points accumulate will depend on which type of gambling you are doing. You will receive:
1 Point for every £4 in Sportsbook bet slips.

1 Point for every £10 placed on slots.

1 Point for every £20 placed on roulette.
Additional Benefits
Transfer of winnings
Once your card and online account are linked then it will be possible to transfer winnings from your online betting account to your local Ladbrokes shop instantly using the Grid app. This means cash in your hand quicker than the traditional way of withdrawing and waiting for days for your bank account to be credited. (You can also deposit cash in the shop to be credited to your account online)
Bet tracking
You will find a shop bet tracker which can be useful for any long term bets which you have placed as well as being good for anyone prone to losing things. Lose your bet slip… no problem, there is a virtual record of it on your Grid card account.
Cashout shop bets
Cashout, which began as an online betting feature can now be used for your shop bets too. Not those involving a game currently In play but if it is an accumulator bet and you are getting cold feet about the final leg, you can take your profit and run early but Cashing out online.
Shop Locator
If you find yourself away from home, and looking for a place to bet, there is a handy Ladbrokes shop locator on the app. Synched to google maps this device shows you where you are and where the nearest Ladbrokes shops to your current location are.
Ladbrokes The Grid Cashout
When you are in a Ladbrokes shop give the cashier your Ladbrokes Grid card (or virtual number) as you place the bet. This will mean that you can enter the number from the barcode on your betslip on the Ladbrokes website or the Gris app to track your bet, and if it is an Acca see the current value of your Cash out option. (This is not available for all bets)

Why My Ladbrokes The Grid Doesn't Work?
There are a number of possible reasons why the Ladbrokes Grid Card may not work. Some of these reasons could be things such as:
The main Ladbrokes website may be down either for maintenance or because of an unforeseen error. Either way to get the latest info on that whilst you can contact them it is probably quicker to monitor their social media accounts, most likely Twitter, for ny details of an ETA for the site being back up.

It might be to do with the app you have installed, there may have been an upgrade which you were unaware of to cause the current version to stop working correctly. Visit either the app store or the play store and check if any updates are available.

There may be a problem with your internet connection or the wifi you are using. It is very cliche but turning the router on and off may help with this.

It could be a "fat fingered mistake" when you are entering the data from your betslip. Are you sure you are putting the correct numbers in? If it does not work the first time erase everything and go back to the start and try again.
Ladbrokes Grid Card App
The Ladbrokes Grid card app has a number of useful features that can be utilised by a Ladbrokes account holder. These include:
Bet Scanner
Using the Ladbrokes app on your smartphone to scan the barcode on your betslip you are taken to the Ladbrokes account page where all the bet details are displayed. You can see who you bet on, what the odds were, how much you staked and how much you stand to win. You can also on certain bets see how much the current cash out value is.
Bet Tracker
Very similar to the bet scanner feature only this time you monitor bets already added to your account, you can track all the details of the bet already listed above.
My Virtual Card
The virtual card has replaced the actual plastic card you used to get, and an advantage is that it is much less likely you will lose your phone compared to that real card. Other than that the two do pretty much exactly the same thing.
Acca and Cashout
You can use the app to see how your existing Acca bets are doing as the games are played and cash out early if you wish to (available on most but not all Acca bets).
The top betting sites are…
Here at Legalbet we have also categorised the top betting sites and their features to make them easier for you to find. They are:
By Sport: Football | Tennis | Boxing | Cricket | Snooker | Golf | UFC | Darts | Greyhound | Rugby | Horse Racing | Basketball | Baseball | Formula 1 | Ice Hockey (NHL) | Volleyball | Cycling | Netball | AFL
By Payment Systems: PayPal | Skrill | Klarna | Boku | Debit Cards | Apple Pay | Paysafecard | Neteller | Google Pay | Prepaid Cards | Revolut
By Features: Cash Out | £5 Minimum Deposit | Minimum Bet Sizing | Live Streaming | Betting Exchanges | Safest | Fast Withdrawal | Daily Free Games | New Betting Sites | Horse Betting Apps | Football Betting Apps | Virtual Sports Betting Sites
By Events: Politics | WWE | NRL Grand Final | MLB World Series
By Esports: CS:GO | Dota 2 | League of Legends | PUBG | Valorant | FIFA | CS:GO Betting Sites with Paypal
Frequently Asked Questions
The Grid card when launched had the potential to unlock many benefits and promotional offers such as Free bets, money back offers, and the like. These days it appears more geared to the admin involved in running your account via the Grid app, but it is still probably worth having.
How Long Does the Ladbrokes Grid Card Take to Turn Up?
When Ladbrokes were issuing real cards they would take 3 or 4 days to turn up in the post but these days with Ladbrokes online account giving you s virtual card you get the relevant card number instantly.
How to Redeem Points I've Got?
To check how many points you have and see if you qualify for any Ladbrokes Grid card rewards you can insert the card, or input the number, into any of the gaming machines inside any Ladbrokes shop. Potentially you will have some free spins to use, or maybe a Free bet.
Is It Possible to Use The Grid Online?
Yes you can, as long as you have linked your online account to the Grid card (which should be automatic if applying online) you will then have the ability to transfer winnings to be picked up in a Ladbrokes shop or deposit cash in the shop to bet with using your Ladbrokes account online.
What Should I do if I've Lost My Card?
If you have a real card and you lose it then the Ladbrokes support team can reissue it for you if you can provide them with the relevant ID but it is more likely they will help you to get a virtual card on your mobile phone.
The Grid card is available to all Ladbrokes customers, no matter if you are a Ladbrokes shop customer, a new online customer or if you have had an online betting account for many years.
Can I Use Ladbrokes The Grid Bet Checker for Shop Bets?
Yes you can and it is well worth doing. To add a shop bet to your "Ladbrokes the grid card" go to the bet tracker and enter the barcode number on the betslip. All the information will the be automatically uploaded to the app for you.